In my forty years, it's never once occurred to me to go to a casino. My experiences of gambling are intermittent at best and don't feature many extremes of emotion. I may have won a few quid courtesy of Marc Marquez when he won his first MotoGP world championship, but that high point is forever tempered by the memory of betting on a draw in the Boat race as an impulsive teen. In my defence, this has happened once…though that was significantly more than 100 years ago and may well be mitigated now by modern technology. The odds were certainly tempting enough to reflect that scarcity of occasion.
With all that being the case, the idea of going to a casino for food was quite far down my to-do list, so I wasn't sure how to react when I received an invite to pop down to Sheffield and sample a range of new menus at the Grosvenor Casino. My curiosity was piqued and the menus read well enough, so when I found myself with a few hours to spare while Baby Fork was at nursery, I popped myself onto a train and made tracks South.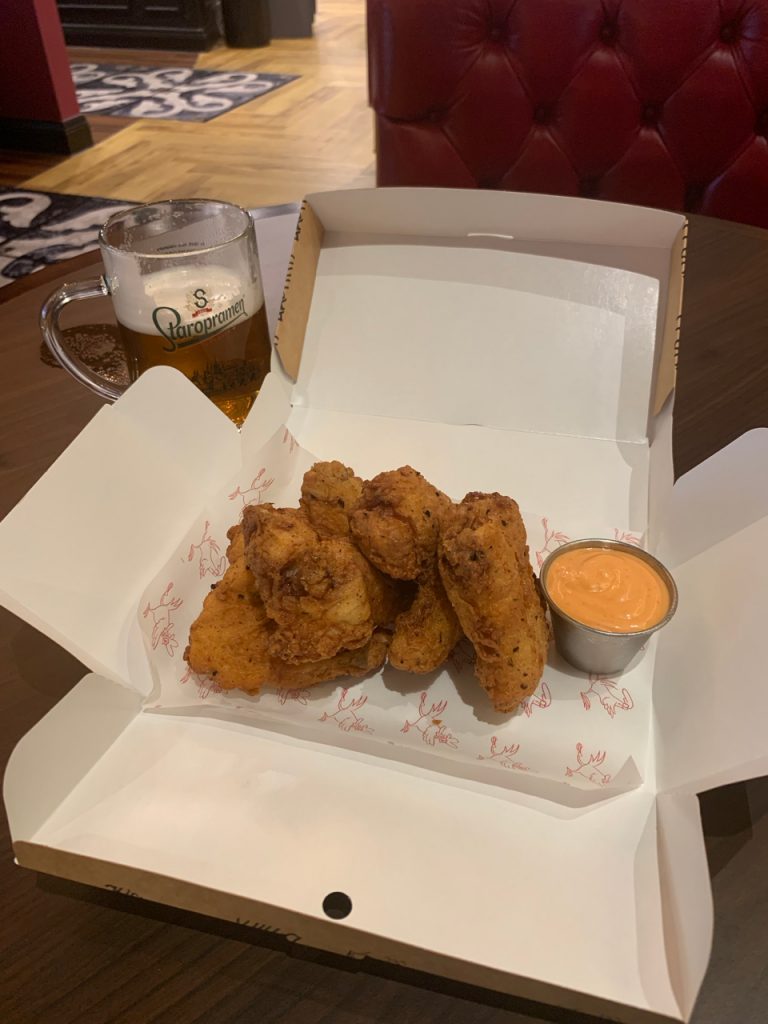 My naivety showed as soon as I arrived at the casino and was asked to surrender my satchel. After conversation with the pleasant receptionist, I was acutely aware of the potential for fraud and deception and made my way inside. The legend of there being no natural light in a casino proved correct – all the better to lose track of time – but the space was clean and comfortable with the bar area being segregated enough from the gambling activities to provide a space in which to relax in front of the appropriately outsized big screen.
With my focus shifting to food, I took a look at the four street food menus in which I was interested and decided to start off with the offering from Absurd Bird. This menu is an offshoot of the fried chicken chain and offers wings, burgers and buckets of fried food apt to soak up a few beers in front of that previously mentioned big screen. My challenge for the afternoon was to sample something representative from each menu, so I kicked off with some fried wings that were served in a box neatly designed to recline into a plate of sorts. It's no real criticism to say that I've had more refined fried chicken elsewhere, but this was a cracking example of the breed, not too greasy but still messy enough to make sure you leave fingerprints on everything for some time.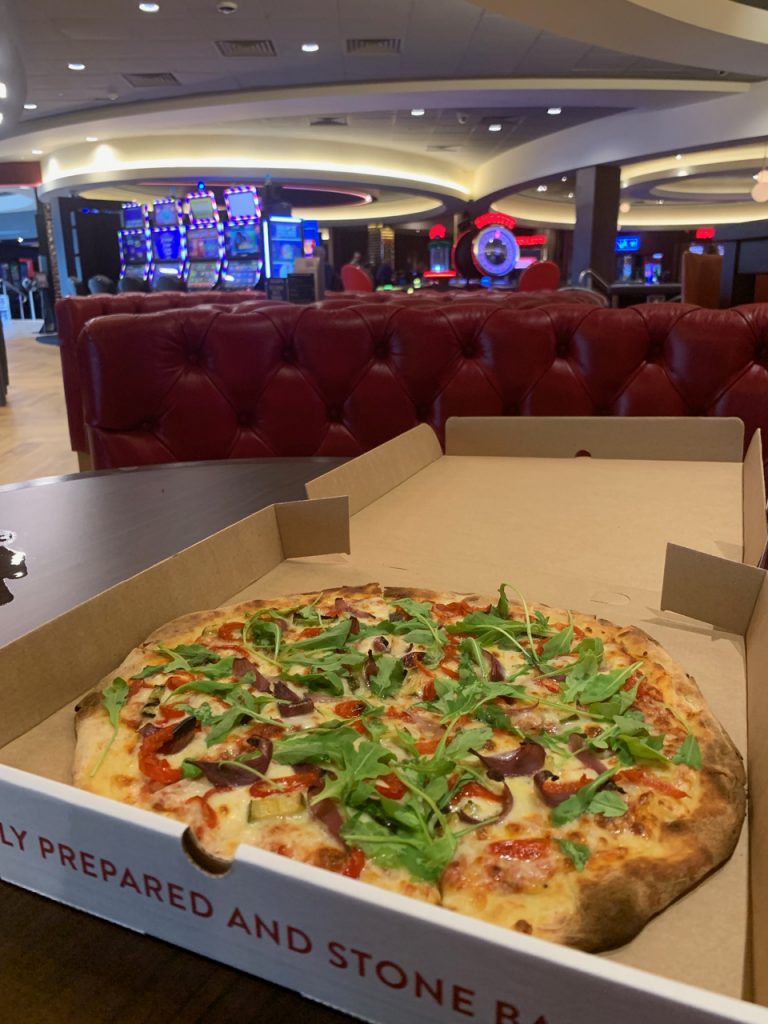 Next up was a Garden Club pizza from Barrel & Stone. These guys' core business is providing 'plug and play' solutions to other premises that allow them to broaden their offering easily. Here they're just one strand of the menu, but pizza is bound to be a favourite and thankfully this one is comfortably good enough for the surroundings, with plentiful fresh toppings and a crispy base.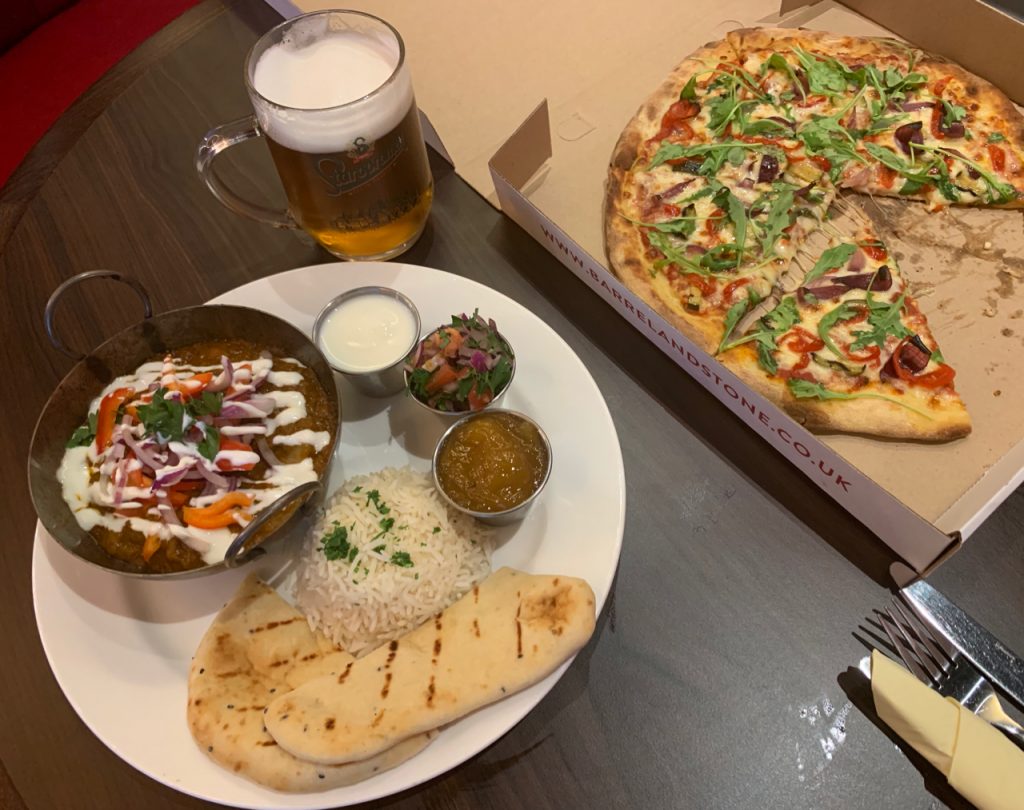 My next gearshift took me seamlessly into curry. This was branded up from Holy Cow and served along with rice and naan. I chose Rogan Josh on the recommendation of my server and enjoyed it, though the naan was on the dry side.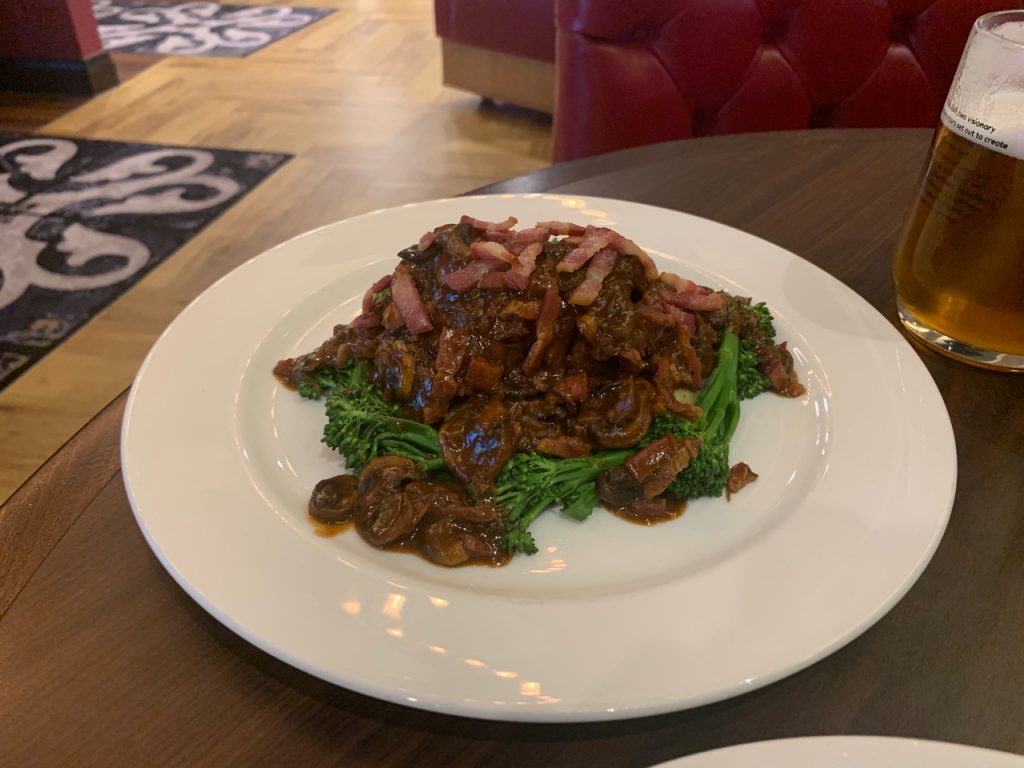 The last question asked of my appetite was by Field & Fin from a menu geared toward restaurant style dishes. I'd had an eye on the slow-braised beef rib from this menu and it was just the luxuriant I'd hoped to finish the day's indulgences on. With the smoked bacon strip-topped meat smothering the mashed potato base, the presentation was a little monochromatic but the meat had justice done to it.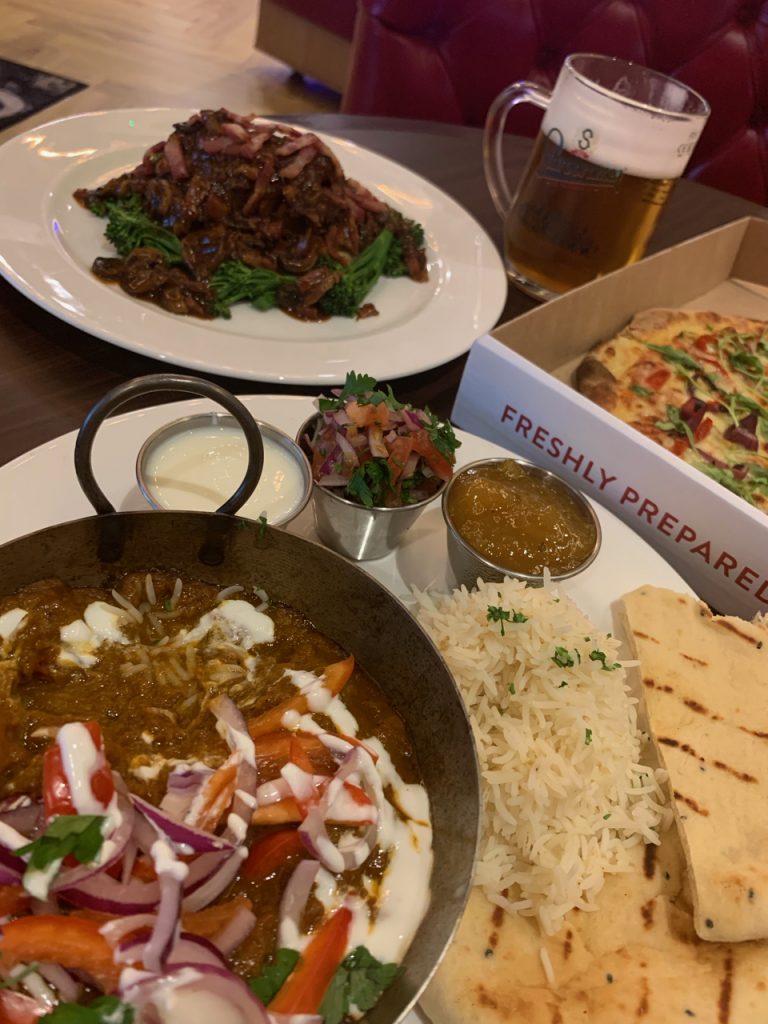 I really didn't know what to expect when I accepted this invitation. If I'm honest I've not the time or inclination to start to understand the mechanics of gambling so this is unlikely to become a habit, but I enjoyed my visit and the food. The concept of multiple menus could have tripped up in lots of different ways, but the execution was satisfying and I can certainly see how this makes sense for this kind of venue. I'm not sure how much custom over and above their existing base this offering will get them, but I doubt many who do try this offering will be disappointed.
Disclaimer: No charge was made for my attendance. Opinions are impartial.