Chef's table events are a great way to get up close and personal with your favourite chefs or producers. I've enjoyed a couple of these at Malton Cookery School over the last few years in its original home, but the School has recently shifted across town to a new location, so I was very happy to be able to attend an event there and help celebrate a birthday for the good people of Mak Tok.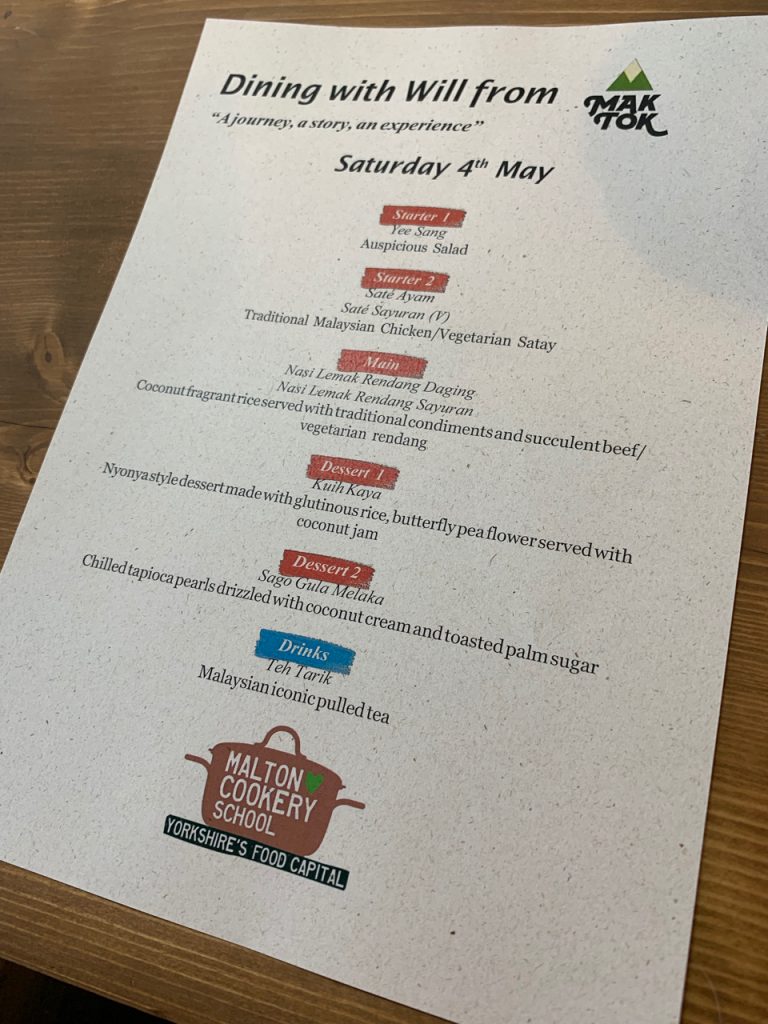 Mak Tok have spent the last two years building up a sterling reputation for chilli pastes that rely on the founder's Malaysian heritage and for flavour and character. "Mak Tok" is Malay for Grandmother, the name being adopted in honour of kind hearted lady whose love and enthusiasm set the Mak Tok founder on the path that would lead him to set out to create the perfect chilli paste.
After two years of growth, it was only appropriate to celebrate so Mak Tok teamed up with the newly relocated Malton Cookery School for that second birthday and I made my way up on a Saturday night to join in the fun. The event started rather unusually for a chef's table with a musical number from the multitalented Mak Tok founder and his guitar. He then mixed a selection of finely cut vegetables and fruits with rice crackers for texture and a dressing to make "Auspicious Salad". Plenty of fresh coriander helped make up a fresh tasting salad with carrot and apple that set the scene for the next course of traditional Malaysian Satay.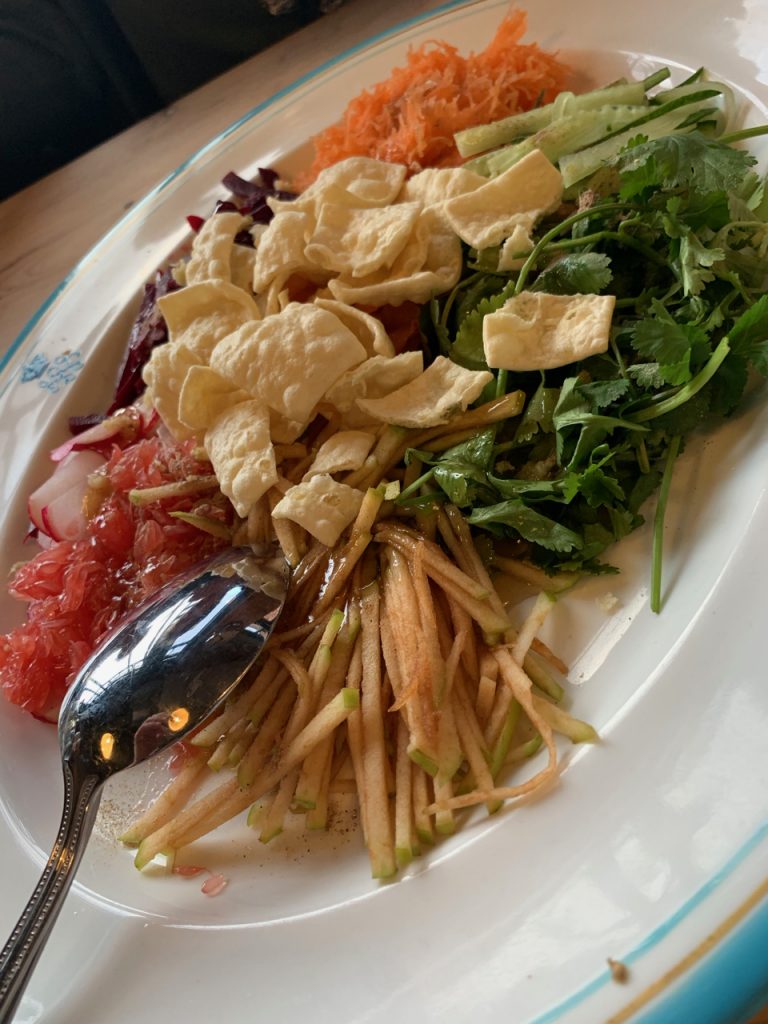 Satay skewers might not be the most surprising choice for a Malaysian meal, but these were well balanced and a good way to show off Mak Tok's chilli paste. Next up we were given a demonstration of how to put together exemplary coconut rice to go with a Rendang Curry. The garnishes with this dish brought it all together, notably some dried anchovies were rammed with enough enjoyment for me to find out where they had been sourced.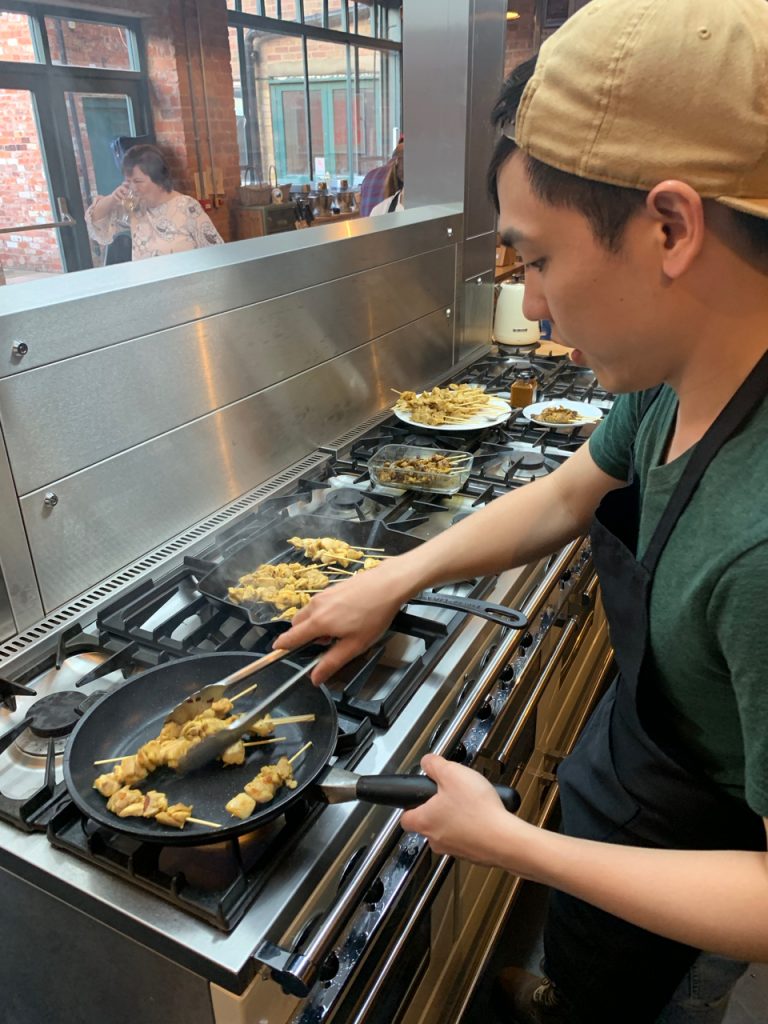 The food was rounded off by a brace of desserts featuring glutinous rice and tapioca. The flavours were certainly crowd pleasing and the guys gave an element of theatre by having us roll our own rice balls. While the texture of tapioca is forever divisive, the toasted palm sugar served with them here was enough to win over a few fence-sitters.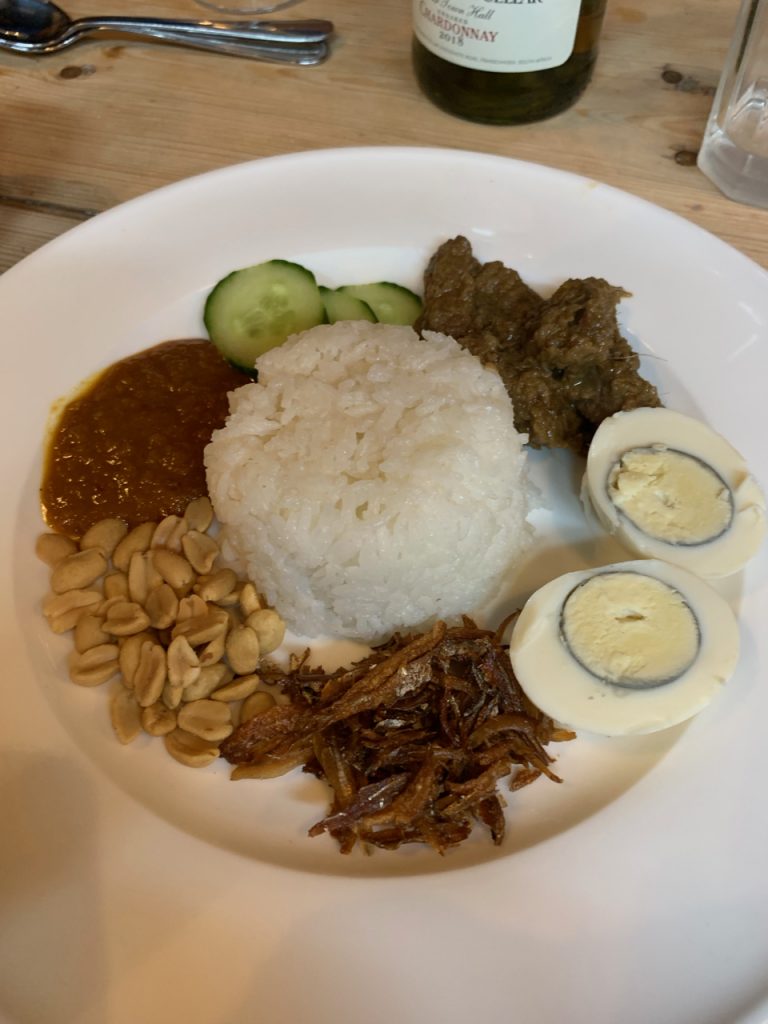 To finish the evening, our host pulled out another stringed instrument, this time mounted horizontally to perhaps allow the busy chef to take the weight off of his feet for a moment. The team at Malton Cookery School did a great job in making us welcome while ensuring the Mak Tok guys had the platform to show off their product and skills to their full potential. It's going to be fun keeping an eye on where they head from here. Happy birthday!
Disclaimer: No charge was made for my attendance, opinions are impartial.