It can be hard to see the wood for the trees when I'm trying to choose which restaurant to head to next, such is the continuing proliferation of openings in York. Time is even more precious these days and now that Baby Fork is becoming tiringly ambulatory, some restaurants just aren't appropriate for her to come to. With that in mind, a tip to try out Walmgate's new restaurant Almaz York for an unfussy but quality meal was quite apt.
To the best of my knowledge unique to the city, Almaz York has a family focussed dining area with low tables and cushion seating on the floor to allow a little more movement for smaller diners unwilling to be confined to a high chair. On the Saturday lunch time when we visited, we were lucky enough to have this room all to ourselves so, shoes dutifully removed, we grabbed a menu and got to work while Baby Fork happily started using us as a climbing frame.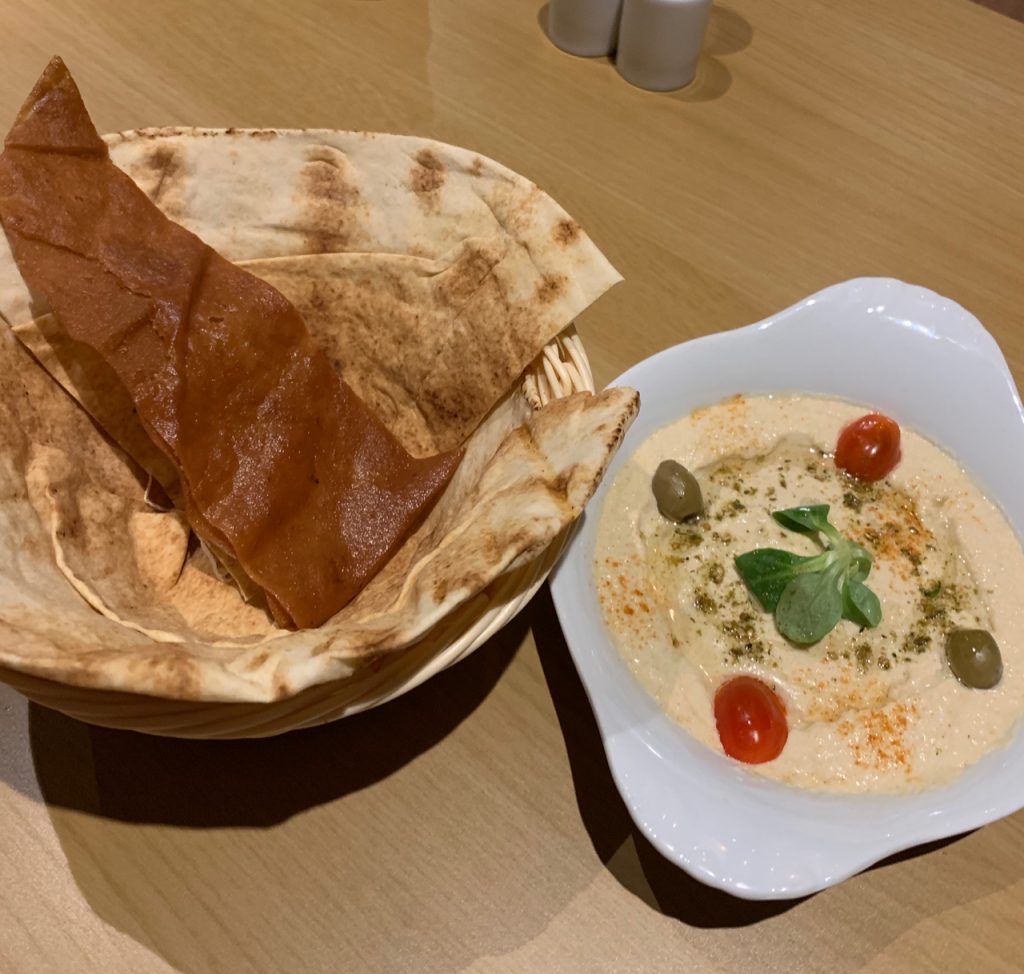 We were only in the market for a light lunch so just grabbed some hummus to snack on. Bland hummus in a restaurant is disastrously inexcusable and has compromised meals in York for me before, thankfully no risk of that here though. There was enough bite and plenty of garlic to make sure that the bowl was thoroughly cleaned by the accompanying flatbreads.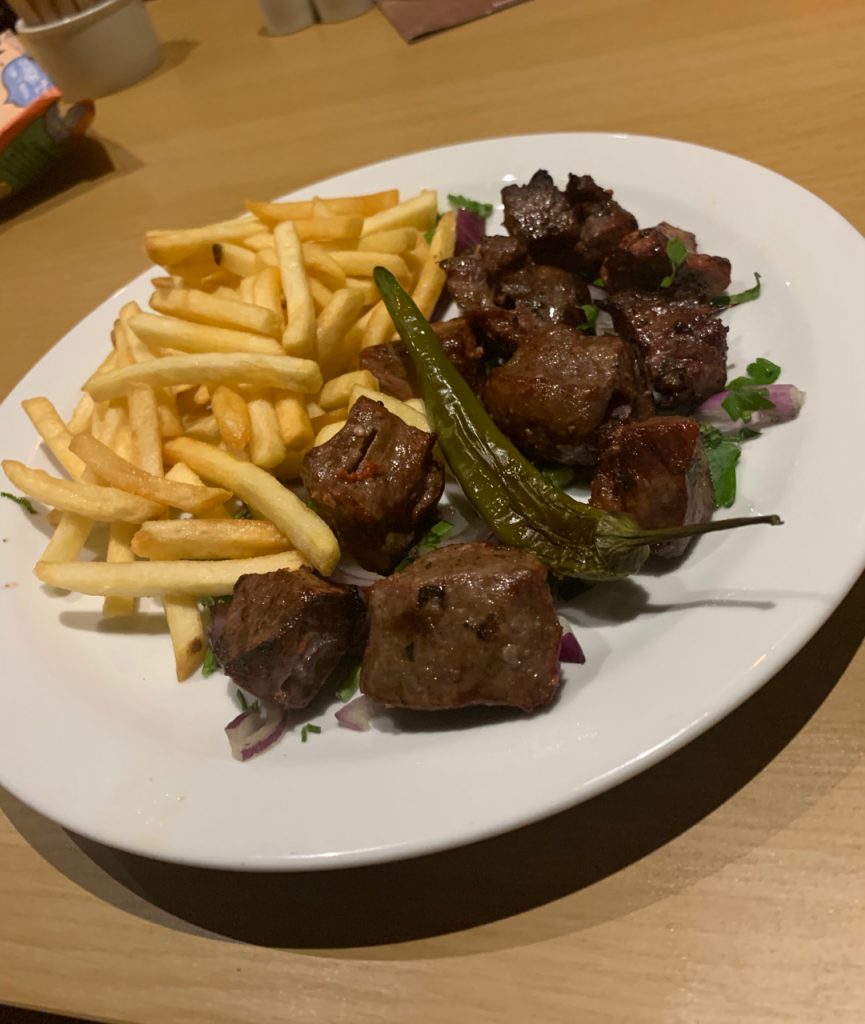 Service was friendly enough to garner plenty of smiles from Baby Fork, who even consented to a cuddle from the server! Mains arrived quickly enough, we'd chosen a chicken shawarma and a lamb kebab. Both dishes were as hefty as we'd suspected, portion size being enough to put me in fear of the chef's table event I had lined up that evening. The mound of chicken was well spiced and appreciated all around the table, Baby Fork getting stuck in too. Thankfully it wasn't a case of quantity over quality and the lamb was just as well cooked, the rice accompanying it generously seasoned too to make a happy set of flavours for us to share and augment with side sauces.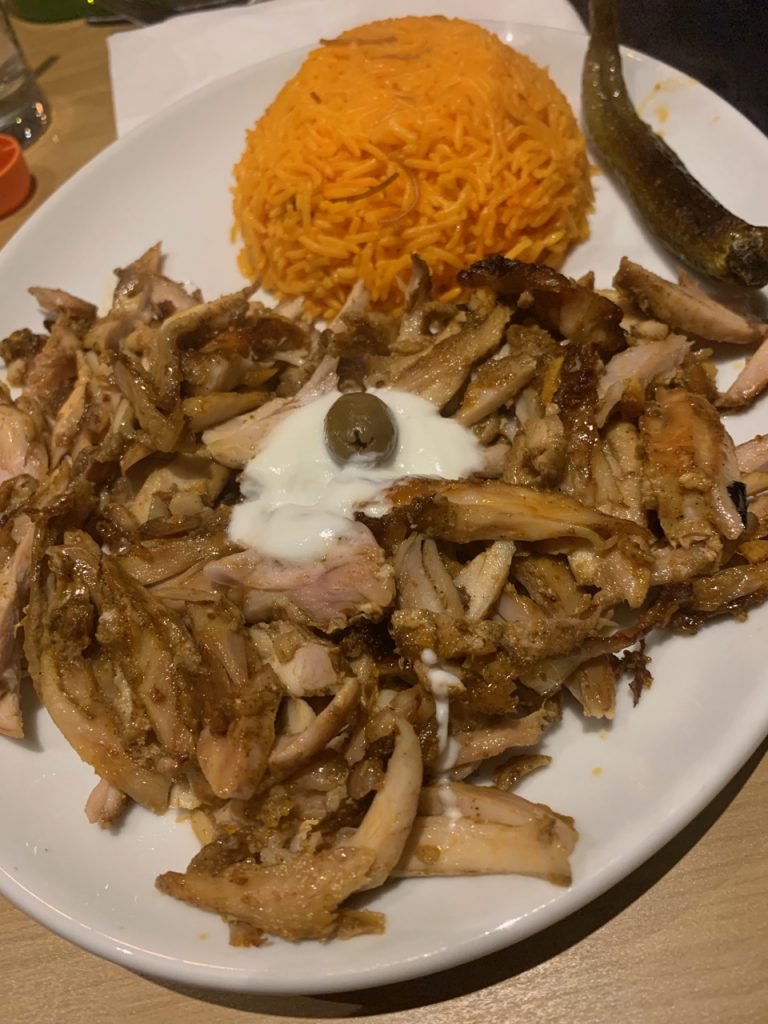 Eating dessert would have put that evening's chef's table event in serious jeopardy, so we picked up some baklava on our way out to indulge in at a later date. The meal came to less than £35 for two mains, a shared starter and a shared dessert. All three of us had a satisfying lunch and we've every intention of returning to take over a larger part of that family friendly room with a few of Baby Fork's buddies.