Any opportunity to eat food from a Michelin Starred chef is a thing to be grasped with both hands. A set menu for a very reasonable price with input from a well-reputed forager makes the occasion even more special, so the idea of dinner cooked under the watchful eye of Andrew Pern featuring ingredients from Alysia Vasey was too much to resist.
Andrew Pern has had great success with The Star at Harome, which has a Michelin star, following this up with an expanded portfolio featuring the Star Inn the City, The Star Inn the Harbour and Mr P's Curious Tavern. This forager's menu was hosted at Mr P's Curious Tavern, with Mr P himself on the pass. The foraged element came courtesy of Alysia Vasey. Alysia has made quite a name for herself over the last few years and supplied pretty much every notable chef in the North of England along with many other storied names in the food industry. Her story is quite fascinating and set to be told in a book next year, so stay tuned to hear more!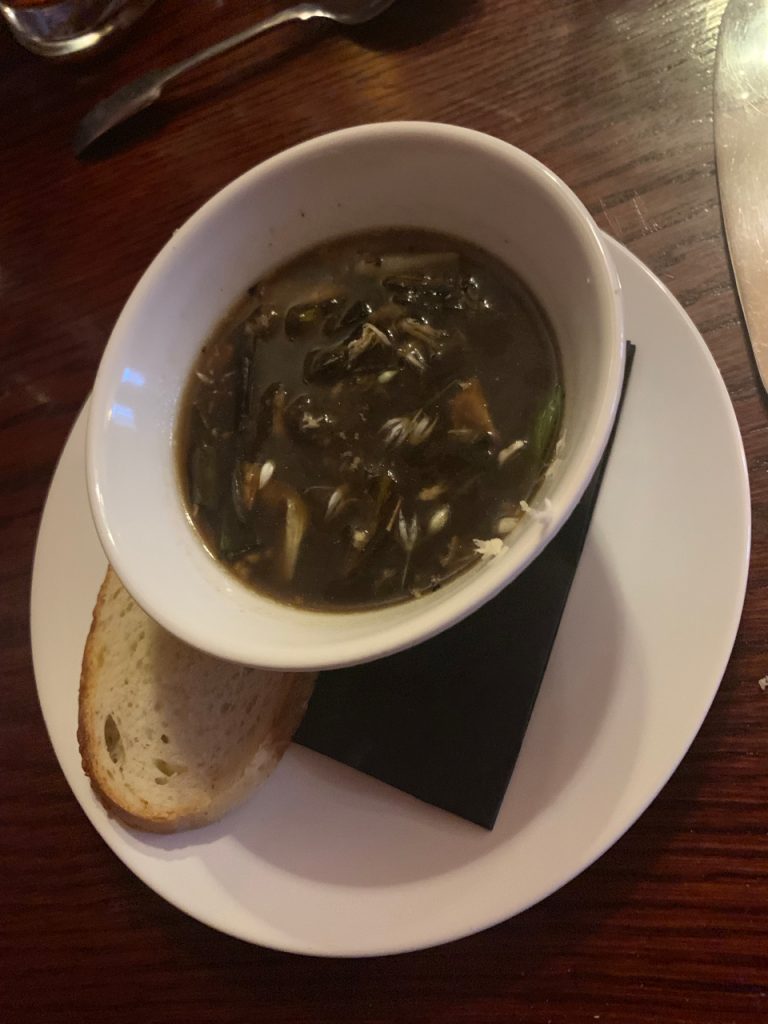 The five courses came in at £35 with an extra £25 for paired wines, very reasonable for chefs and ingredients of this quality. Mr P's is slightly eccentrically decorated, but a comfortable place to enjoy a meal. I was seated upstairs near the kitchen, close enough to enjoy the bustle of it without it becoming invasive. The first course to arrive was a "Forager's Broth" that dropped charred celeriac and freshly grated horseradish into the mix along with the earthy mushroomy broth.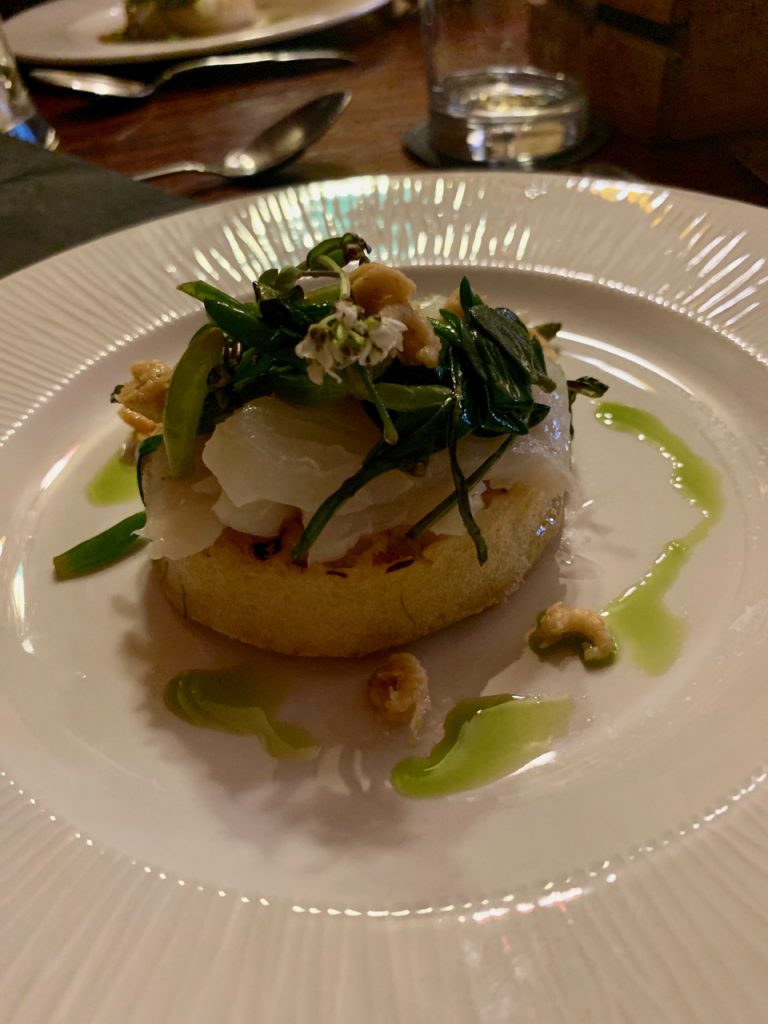 The fish course that followed was really quite exceptional. A cultured butter crumpet topped with cured halibut and brown shrimp that was brought to life by the accompanying sea purslane, "Salty Fingers" and "Scurvy Grass". Those foraged elements were reminiscent of samphire but leant the plate a greater depth and subtlety.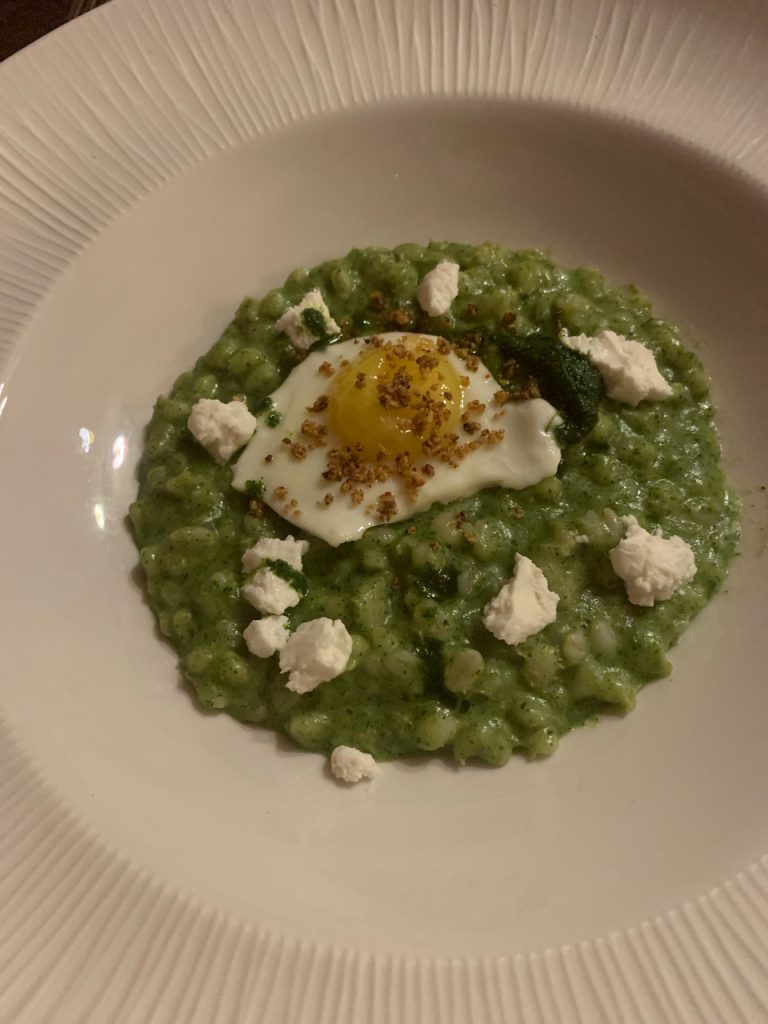 Next up we were treated to a spelt risotto that made a feature of a fried pheasant egg. The texture of the risotto was a little close to tapioca for my taste, but the flavours were happy company for one another, nettle pesto and sheep's curd doing their bit to round the dish out. I don't recall having had pheasant egg before, but the large yolk and delicate cooking allowed it to become a strong element of the dish.
The meat course centred on hay baked, Harome reared, chicken with Douglas fir-baked potatoes, a chickweed salad and artichokes. Wild garlic is irresistible at this time of year, so had to pop up somewhere, thankfully not overpowering the relatively delicate flavours of the chicken and potato. Finally the sweet tooth was satisfied by sweet woodruff parfait with honey and apple blossom, with toasted oat varying the texture.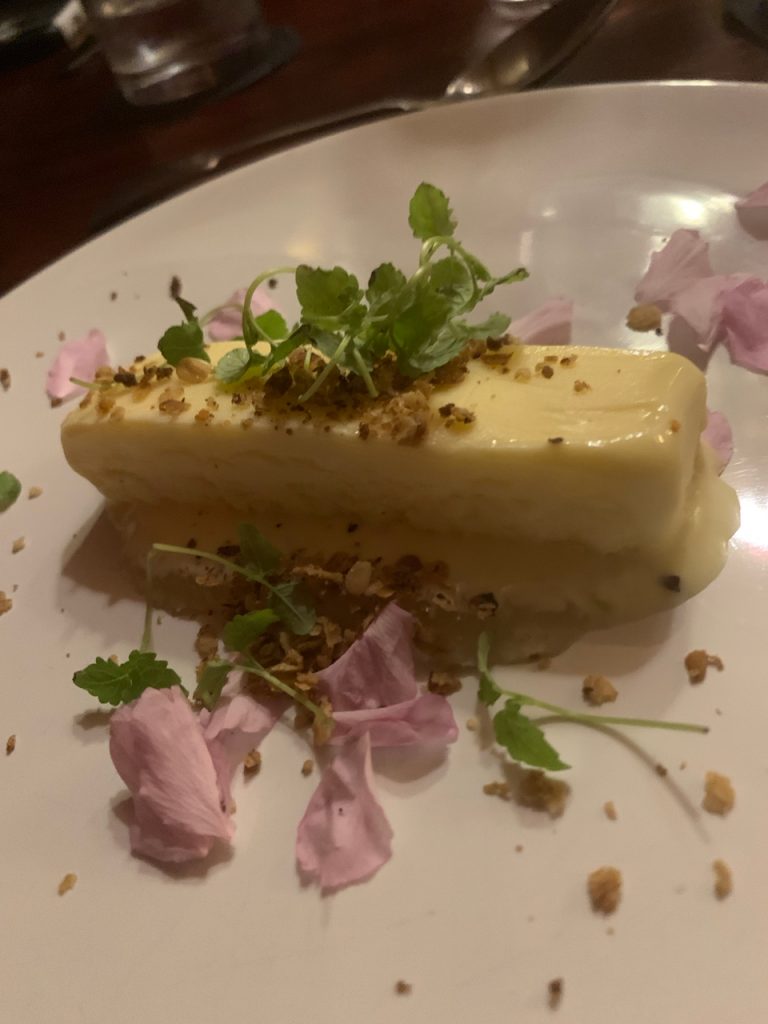 As I said at the outset, £35 is a bargain for this sort of meal. The food was of high standard, that crumpet in particular was stunning, and the effort made by Alysia and Andrew to say hi to people was admirable. I'll certainly be looking out for more events like this and making sure I continue to keep an eye on both Andrew and Alysia in the future.