When I was invited to pop across to Leeds and try some Lebanese food in the Trinity Centre, I had to own up to not having heard of Comptoir Libanais Leeds. This chain has been working its way around the country for a while and is now making its presence felt in the North; this Leeds outpost being its latest opening.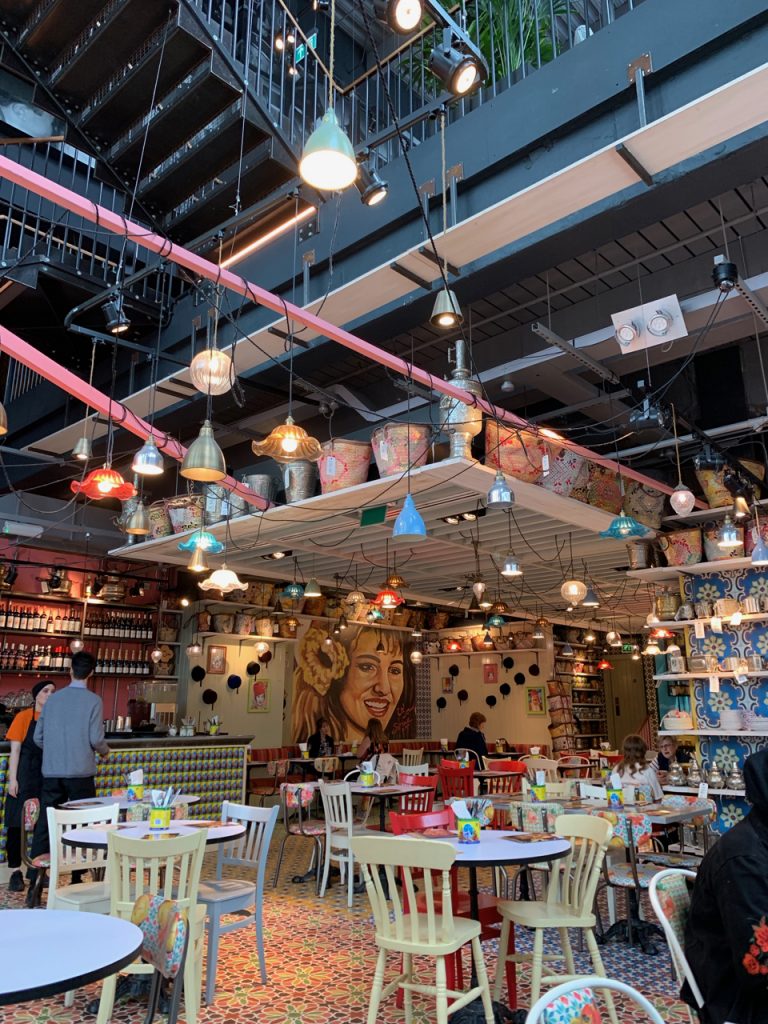 The Trinity Centre is just a stone's throw from Leeds station and sprawls across several levels, counting a bunch of places to eat amongst its occupants along with the Trinity Kitchen street food hall. Comptoir Libanais Leeds nestles next to the Everyman Cinema, with a deceptively small but happily colourful frontage.
The menu hits all the notes you'd expect, being broad enough to offer a good deal of choice but never going far from its Lebanese roots. We decided to grab a selection of things to share rather than worrying about starters and mains, though assuming a mezze platter would arrive quickly and give us something to pick at. The selection of dips and bread came with slightly different accompaniments to that advertised, thanks to an issue with the restaurant's gas supply, but the server dealt with it just fine and we didn't feel like we received anything inferior, indeed the halloumi, tomato and olive bites that replaced the falafel were delicious.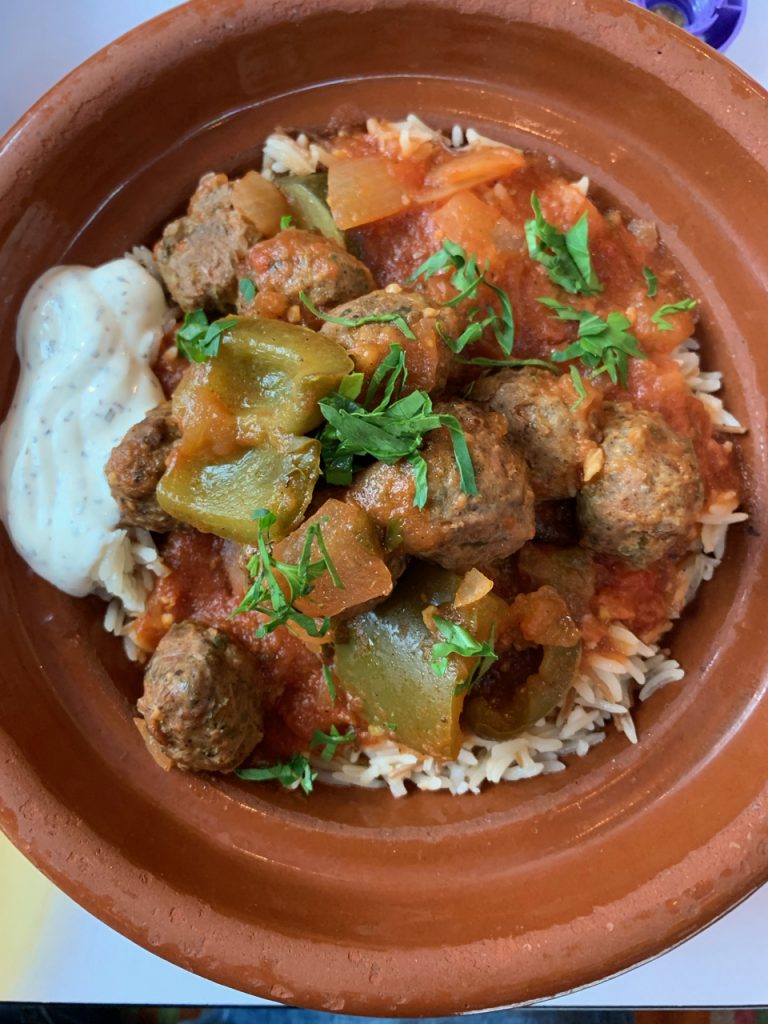 The baba ganoush and hummus were satisfying and delicious, putting the labné slightly in their shade, but they all pulled their weight alongside flatbreads that were offered with apparently limitless abandon. Bringing freshness to this selection was a tabbouleh with quinoa, shot through with plenty of fresh herbs.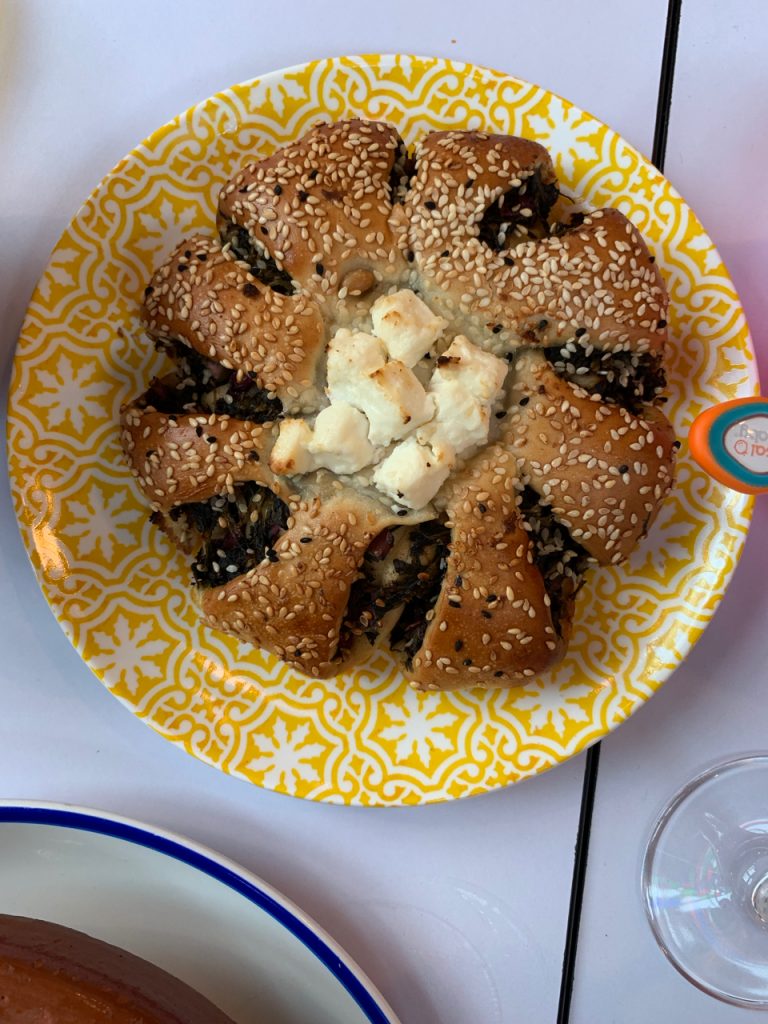 The more substantial dishes we chose were a Lamb Kofta Tagine and a Spinach Fatayer. These added up to plenty of variety for us to get stuck into. I'd have preferred the tagine to come with the couscous that I'd ordered but rice was good enough to stop me bothering to ask for a replacement and it packed in a good hit of flavour. The Spinach Fatayer was one of the prettiest things I've been served in a chain restaurant and showed a good deal of skill with a light pastry being filled with spinach, feta, sumac, pomegranate and molasses then shaped prettily and served alongside a fattoush salad. Tearing chunks from this was a delight and added depth to the tagine and dips when paired up.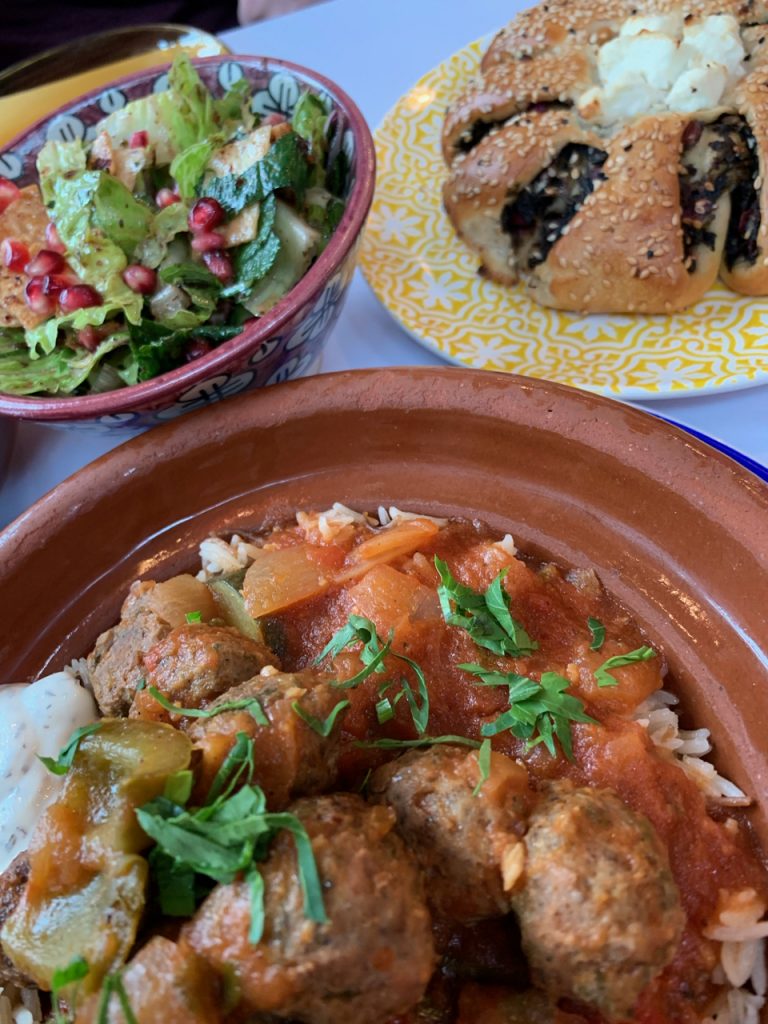 Our plan had been for an extended lunch with much in the way of dessert, but sadly circumstance intervened and we had to make tracks back to York. At this point we had a decent whack of food left that it would have been a shame to waste. Happily our server showed off the skills that one presumes Deliveroo have engendered in expertly packing our leftovers in such a way as they comfortably survived the trip back to York.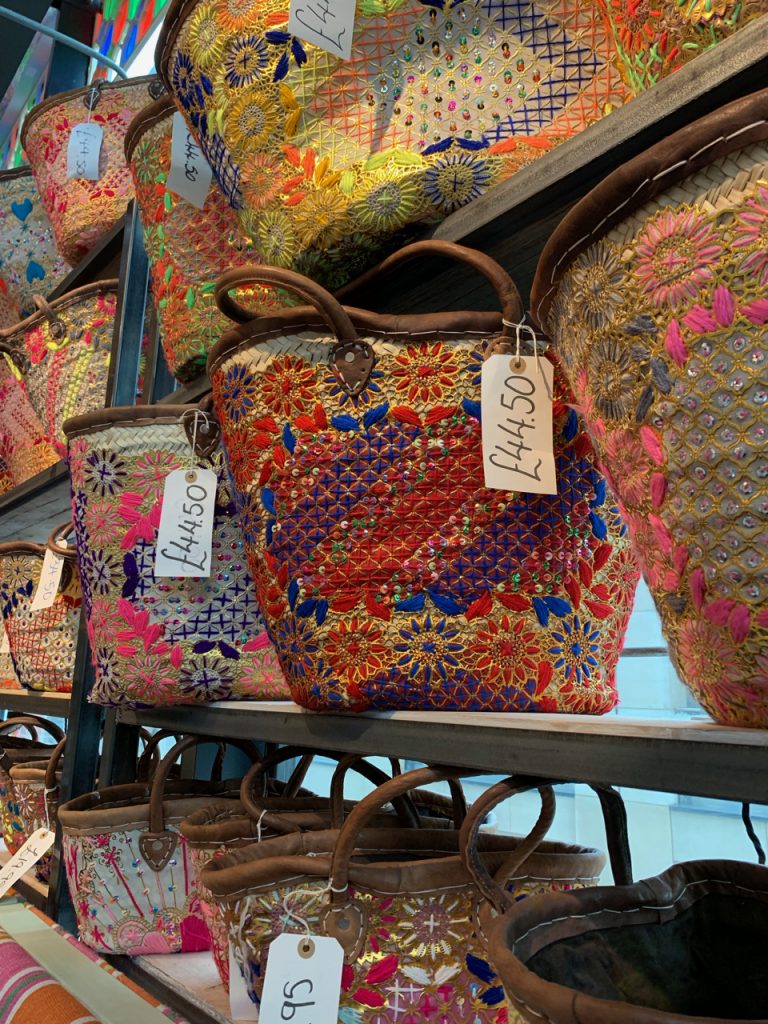 This feels like a concept with plenty of potential for the mass-market casual dining scene: there's good food surrounded by plenty of character which marks it out from the crowd. The Leeds branch would benefit from toilets that feature baby changing and a touch better shielding from Everyman cinema, with whom it shares an entrance. This resulted in a slightly disjointed soundtrack that featured out-of-character movie themes.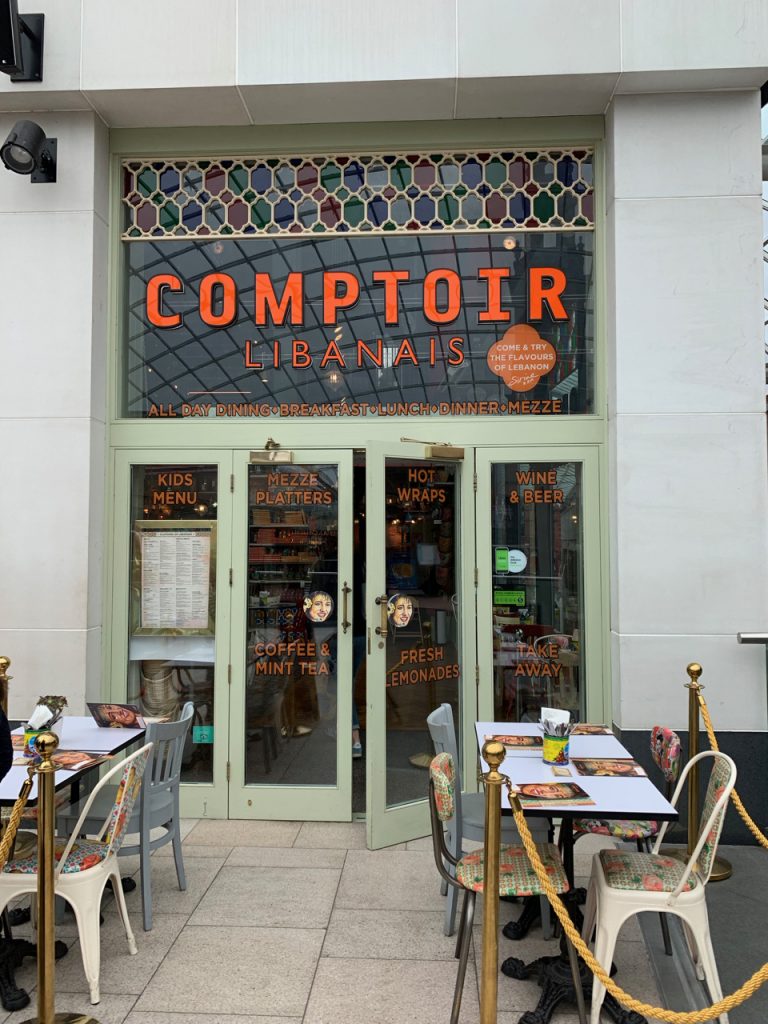 There are multitudinous options for dining in Leeds, but Comptoir can hold its head up as a highlight in Trinity. The service and food exceeded our expectations, even more so given the limitations the kitchen was apparently suffering from. The location is a little odd given that shared foyer, but we had a thoroughly enjoyable visit.
Disclaimer: No charge was made for our visit, opinions are impartial.