Sometimes the best parts of something new can feel comfortingly familiar. Sticky Walnut Chester has the reputation for dishes with a happily old fashioned basis but which are underpinned by a thoroughly modern commitment to engagement through social media thanks to chef patron Gary Usher. Usher has become a well known figure in the hospitality scene over the last few years, building a portfolio of casual dining establishments that focus on quality cooking but have an edge of the anti-establishment. He famously has "Two Bob Burger Chef" tattooed on himself in memory of a slight once inflicted on him, now thoroughly dismissed, and has built a formidable reputation for quality food, commitment to his staff and a willingness to engage with Tripadvisor commentators in the most forthright way.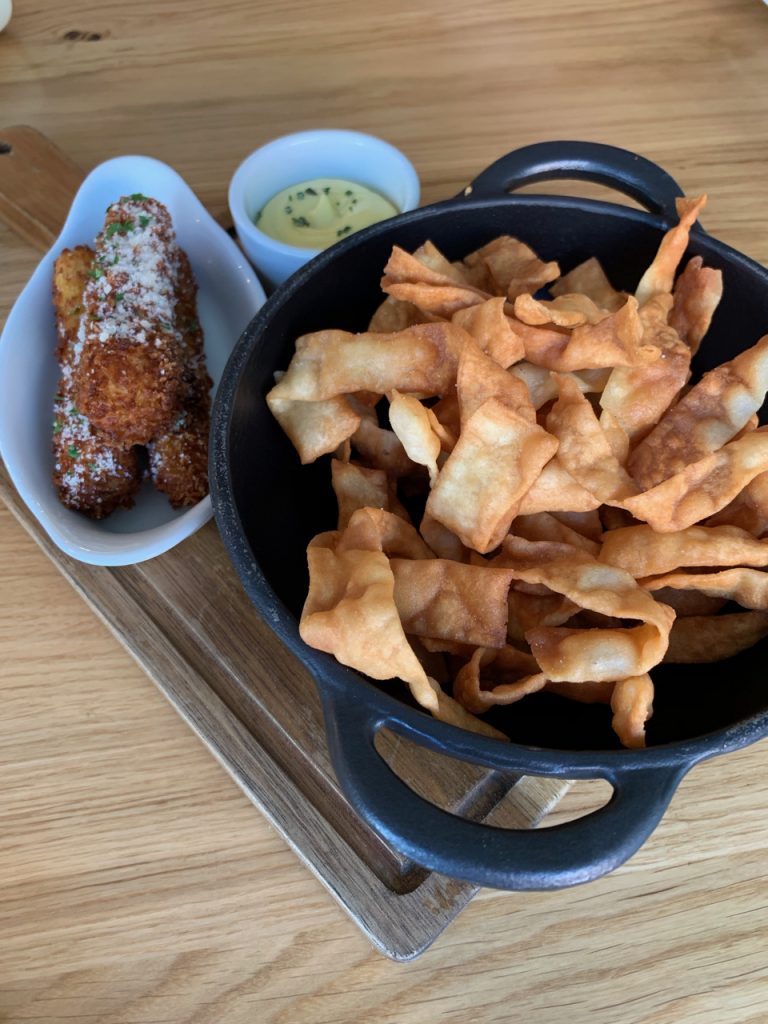 His most recent opening is Kala in Manchester, which has earned him a reputation for leveraging crowdfunding after raising a staggering £100k in just 10 hours, but it all began at Sticky Walnut Chester, which we were lucky enough to visit recently. Sticky is a neighbourhood bistro that built its reputation on serving relatively simple dishes presented beautifully. Despite the growth of the group to encompass other venues, that hard won reputation remains intact and shows no sign of dipping despite the distraction of other venues. I'd been wanting to plan a visit for some time and jumped at the chance when we booked a few days in its hometown.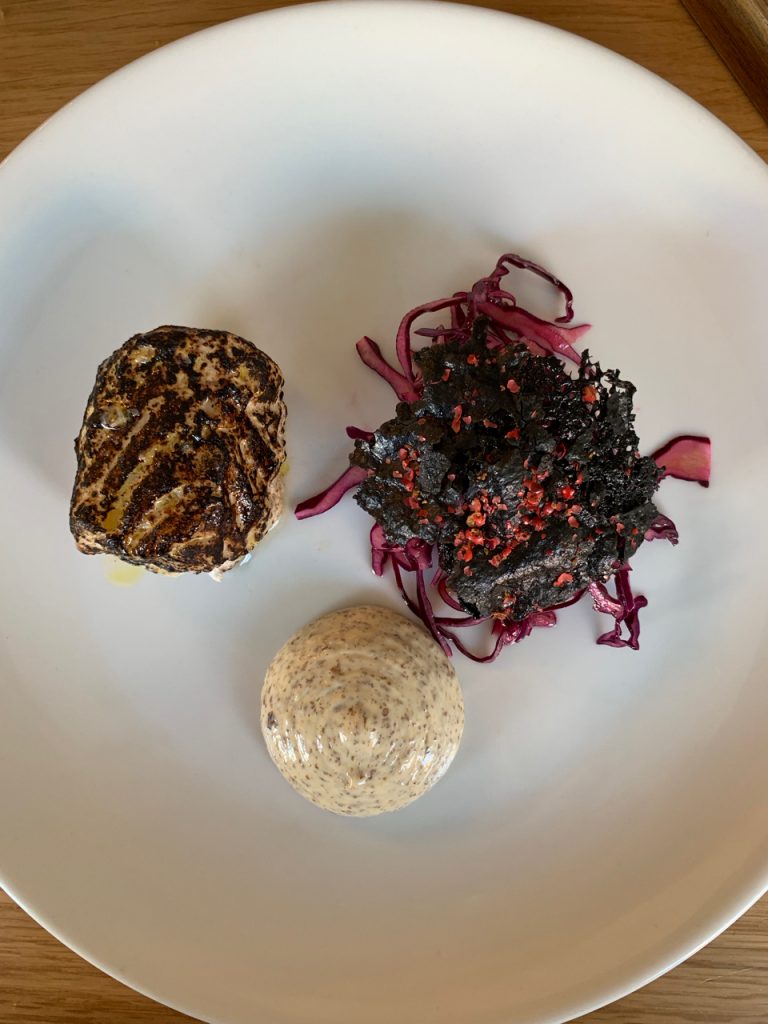 Sticky Walnut Chester is a snug but welcoming space with only a few tables downstairs, though able to spread itself across a first floor when needed. It wasn't a busy sitting when we visited, but with only one server covering all the tables, I was initially nervous that standards might slip. There were no signs of that though, and service was friendly and efficient without ever feeling rushed or over familiar.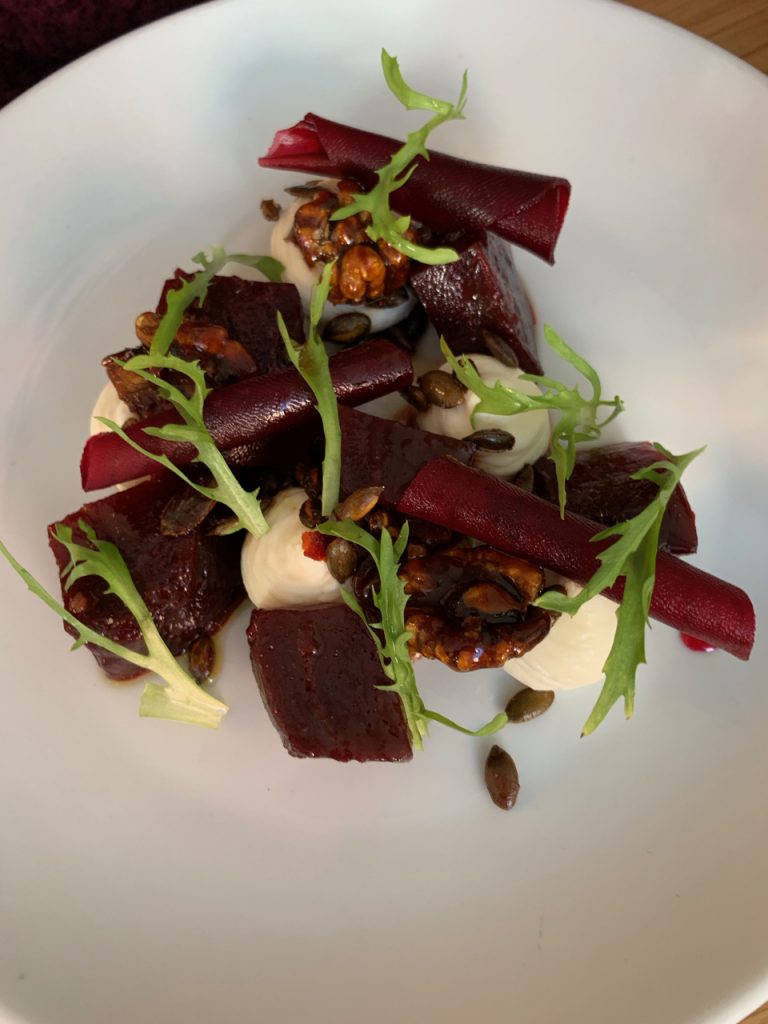 We kicked things off with a couple of snacks. Butternut croquettes with parmesan showcased the main ingredient more effectively than I can recall ever before in my experience, while rosemary mayonnaise embellished some beer crisps. Ordering was predictably brisk as we'd studied the menu (in detail) before and our starters arrived promptly. Both were presented with the precision you'd expect, with beetroot salad and torched sea trout drawing the eye toward them. The beetroot salad used whipped ricotta and sticky walnuts along with some toasted seeds to give texture and breadth to the dish. The various textures and techniques on show all added to the dish and backed up the presentation nicely. It's worth returning to that description of the place as serving bistro food, there's no molecular gastronomy, dry ice, liquid nitrogen or any of that palaver here. The sea trout reinforces that message further, relying on competent cooking and being paired with red cabbage and a delicately balanced tartare sauce.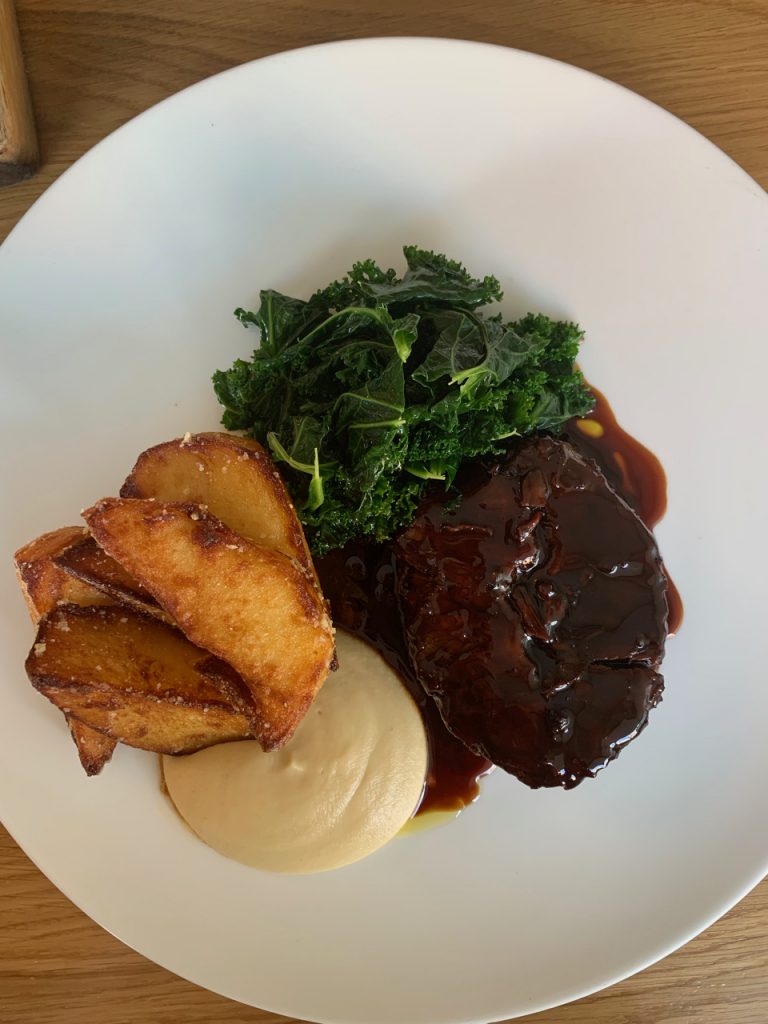 I was particularly excited to order the braised featherblade for a main. This dish is reaching legendary status, so was in danger of passing under my heightened expectations. No fear though. In the event, it happily smashed even the loftiest hopes. Desperately rich sauce topped stunningly tender meat that had been taken to its maximum potential. The truffle and parmesan chips with it could easily have been the main event. Comfortably the best chips I've ever encountered, transcending the simple joys of potato cooked in hot fat to add a bunch of complexity to enjoy. A perfectly executed celeriac puree made everything else well along with some buttered kale. Our other main was a simple roasted chicken breast that was served with asparagus and potato. That description undersells things by a significant margin, with superb attention to detail shown to the dish. Chicken was roasted to perfect tenderness but also adorned with a delightfully textured piece of chicken skin, asparagus trimmed to exhibit the level of attention and care lavished by the kitchen and potato terrine shot with truffle flavour and whose cross section reveals startling accuracy throughout the layers of potato from which it's constructed. Bread sauce (one of my great nostalgic pleasures), ties the plate together brilliantly as we also pick at smoked honey roast parsnips.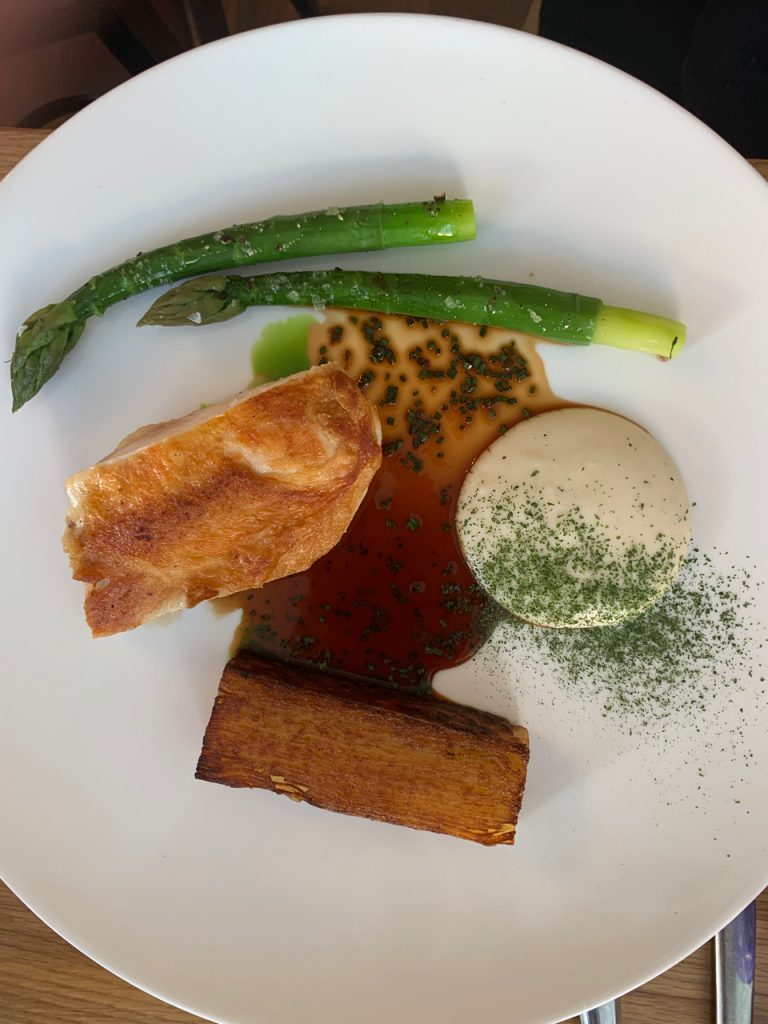 Dessert was a dark chocolate mousse with banana ice cream and banana that, reflecting her enthusiasm, mainly ended up on Mrs Fork's side of the table. The theme of confident execution and beautiful plating continued with this dish being an entirely apt way to finish the meal.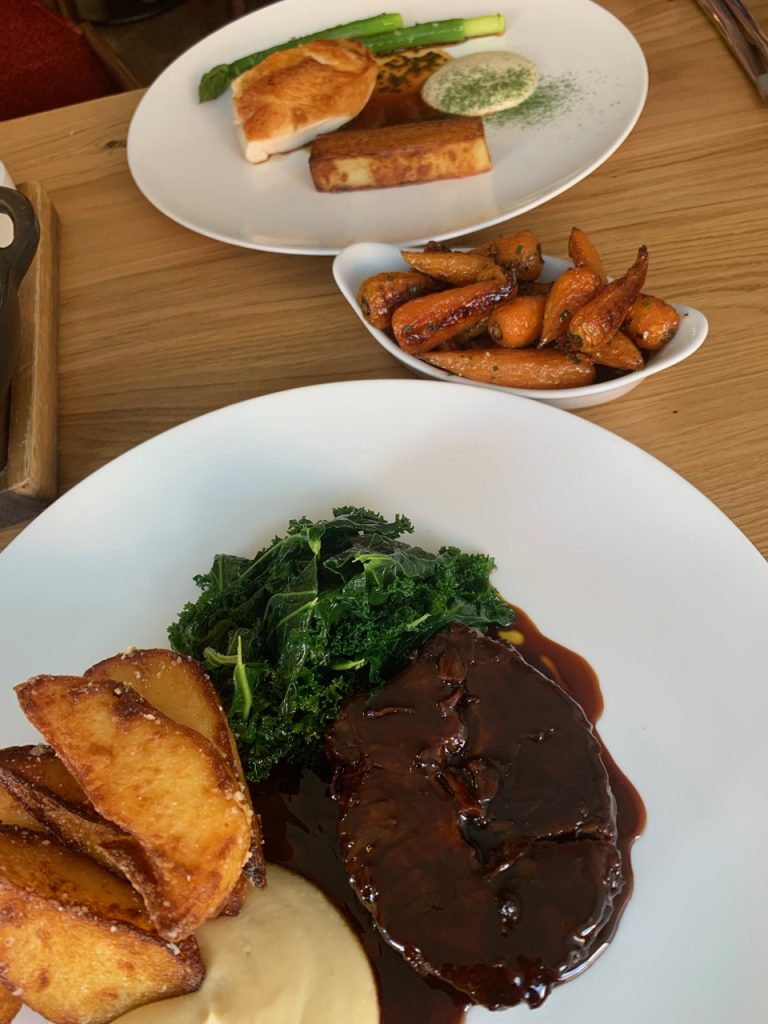 There's a pleasing sense of the traditional about the cooking and food on offer at Sticky Walnut. There's obvious pride taken in every plate and not a single detail it missed, an approach mirrored by the perfectly pitched service that remains friendly and engaging while never becoming over earnest. That said, there's a sense of the future in the refreshing honesty that comes through social media and the engagement with non-traditional funding. The combination of those things has done a good job of picking the best of both approaches and we're left with something comfortingly familiar that also offers a keen idea about where it's going next.