It pays to do your research before going on holiday. That way you can make sure you pick a destination suitable for your family circumstances and appealingly different to your home town. Alternatively, you can choose a place to visit based on a hunch and find it both slightly impractical for your circumstances and spookily similar to your home town. Guess which approach I took when I planned to visit Chester?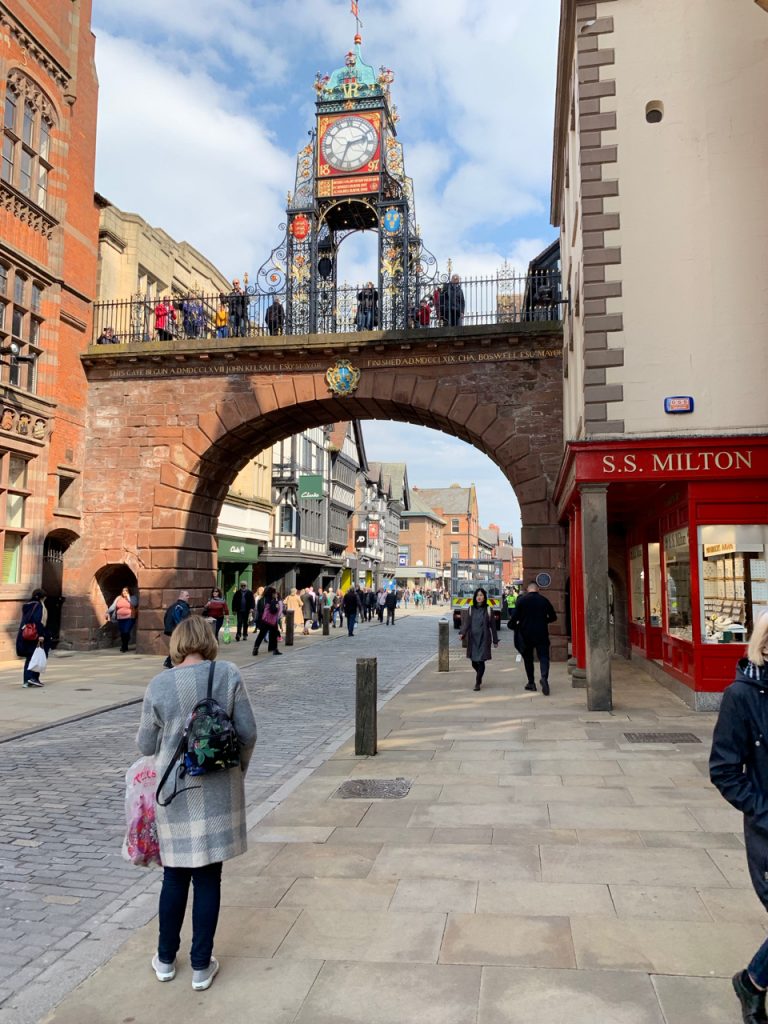 We fancied a few days away with Baby Fork for our wedding anniversary and wanted to check out somewhere new, so booked an AirBnB in Chester. Like York, this is a city with a walled centre, Roman heritage, a racecourse and a river. Similarity can help to highlight differences though, so I was very much looking forward to checking out a new city.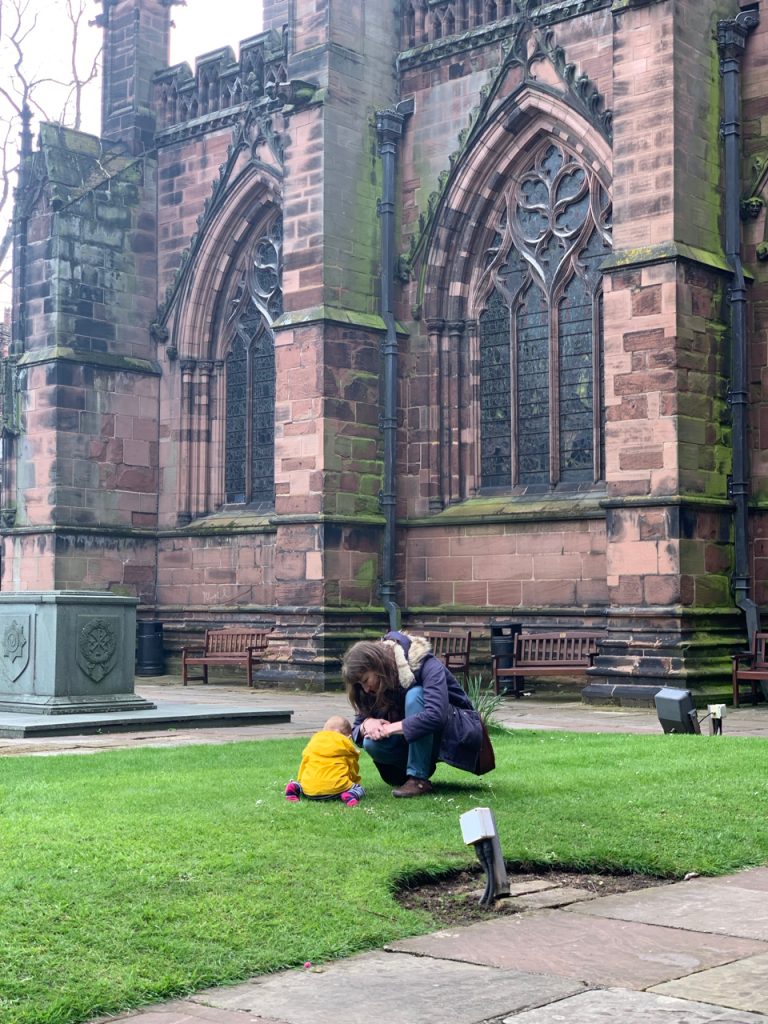 As with any city break, we started by getting our bearings after depositing our car at a handy multistory (Market Place car park was perfectly reasonable). One feature that my, meagre, research had failed to alert me to was The Chester Rows. These distinctive shopping streets maximise the return on their footprint by sinking a lower level by a few steps before topping that row of shops with a covered walkway and a second row. These are wonderfully attractive and add a unique character to the city but don't lend themselves to accessibility. If you're bringing a baby to visit Chester, make sure you pack a sling!
Dinner on our first night came from The Architect, in which we were lucky to get a table given its popularity. This is a beautifully situated pub with a fantastic beer garden overlooking Chester Racecourse. We'd been lucky with the weather, so after Baby Fork had her fill of fun exploring the garden, we took a seat for dinner. We weren't in the market for a large meal so settled on main courses of steak & ale pudding and ox cheek rigatoni. These were decent pub dishes; the pudding made with proper suet and the ox cheek braised long enough to do the ingredient justice. The promised mustard mash accompaniment lacked any bite of mustard, but the root veg made up for it. We finished up with a shared sticky toffee pudding, Mrs Fork's favoured dessert, which was as rich as it was satisfying. We loved the Architect and popped back a couple more times to enjoy the sun in that garden.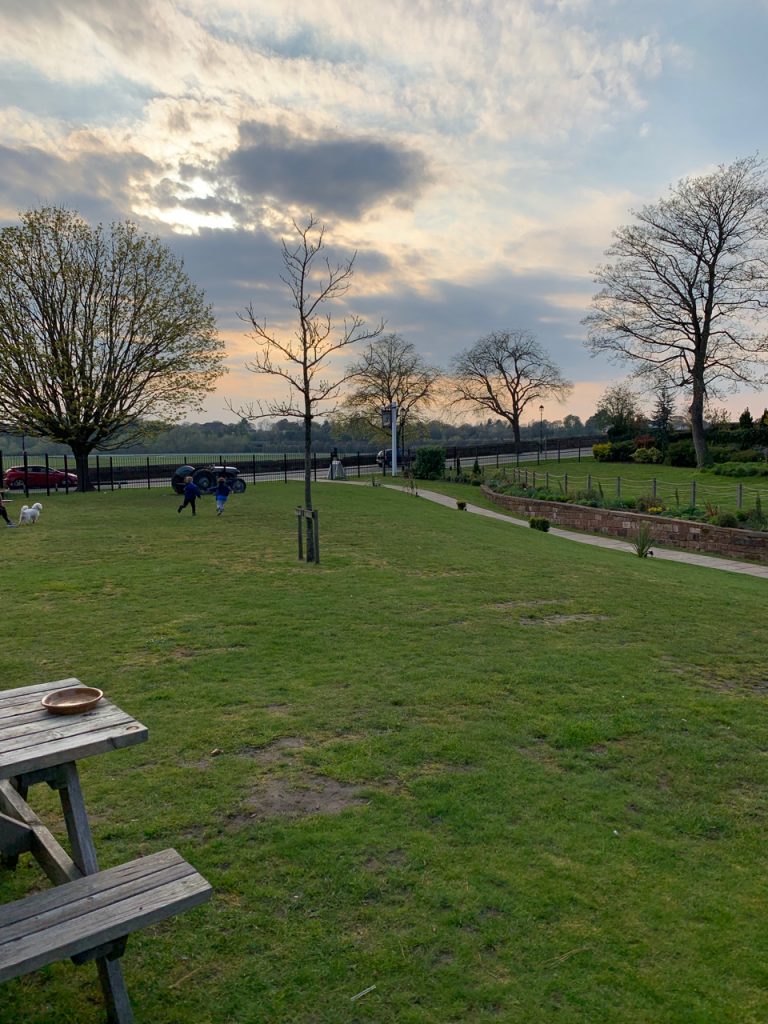 We started the following day at a conveniently nearby spot that came heavily recommended. Hanky Panky Pancakes offer sweet or savoury pancakes with a wide variety of toppings and a good deal of encouragement to get creative with how they're deployed. Mrs Fork went for American style pancakes with bacon & maple syrup that were beautifully fluffy and put a much pricier example served to us in York recently to shame. My savoury pancake was folded around blue cheese and bacon to make a supremely satisfying start to the day. Baby Fork even had her own pancake that she attacked with gusto!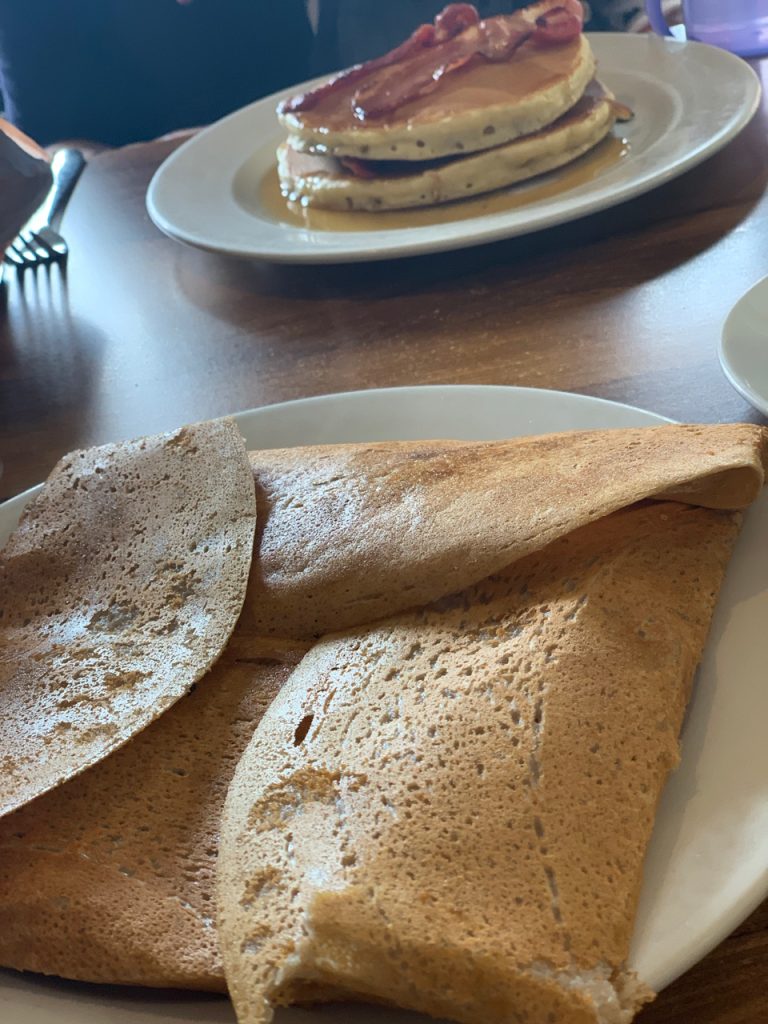 Suitably set up, we made tracks for Chester Zoo. Without having made any effort to look for cut price entry this was an expensive day out, the entry fee alone for two of us and a 14 month old topping fifty pounds, but the return was good. The site is enormous and features an astonishing array of creatures, most of whom Baby Fork reviewed from behind closed eyes as she snoozed around the place. With the hefty entry fee justified by the variety on offer, it still felt a little mean spirited to have to open my wallet again for the monorail, though the food offering was pleasantly fair priced and decent.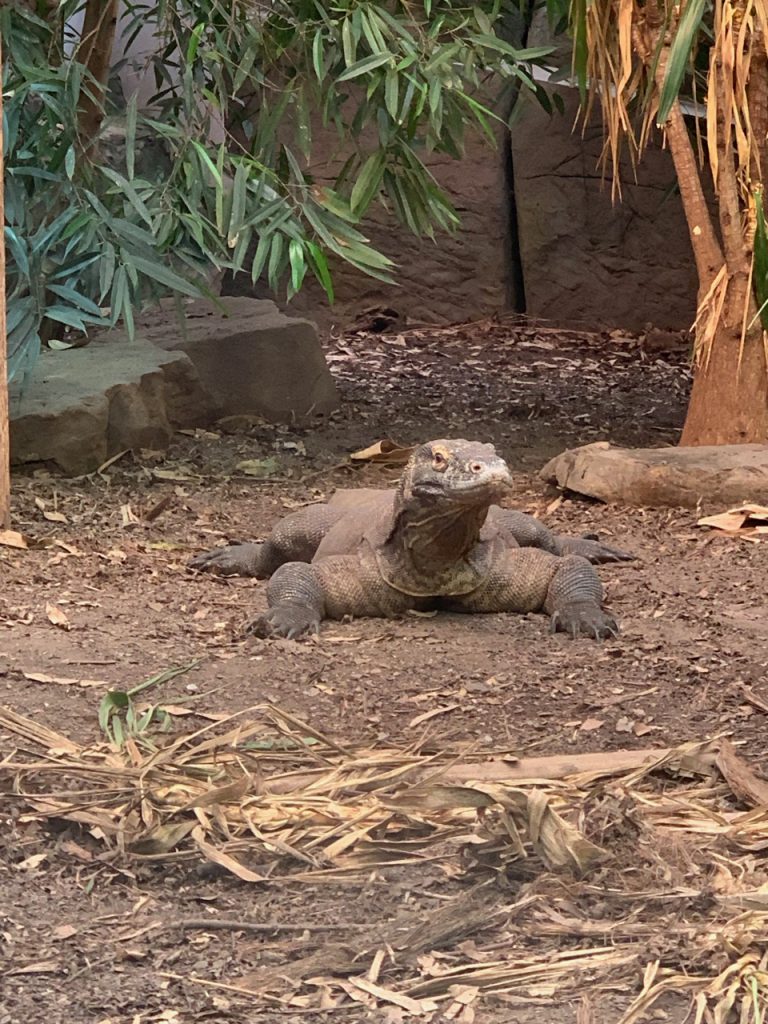 To recover from the day's sightseeing we repaired to The Chester Tap when we had deposited the car to its resting place again. This is situated in Gamul House, parts of which date from the early 16th century, providing a suitable sense of occasion in which to enjoy a pint. We'd settled on here to eat, having added to our appetite carrying the pram up the inevitable steps and started with lobster bisque and crab rarebit on homemade crumpet, not standard beer hall dishes! The bisque was delicately balanced and pleasing and the crumpet really was superb, rich and satisfying with accents of tarragon but never losing sight of the crab meat. Mains were less successful, an overcooked pork chop losing its way against a background of roasted new potatoes and sauerkraut while confit lamb breast seemed to engender little of the advantage of that cooking technique, remaining dry and tough. I'd certainly come back for a decent pint and crumpet in this stunning building though.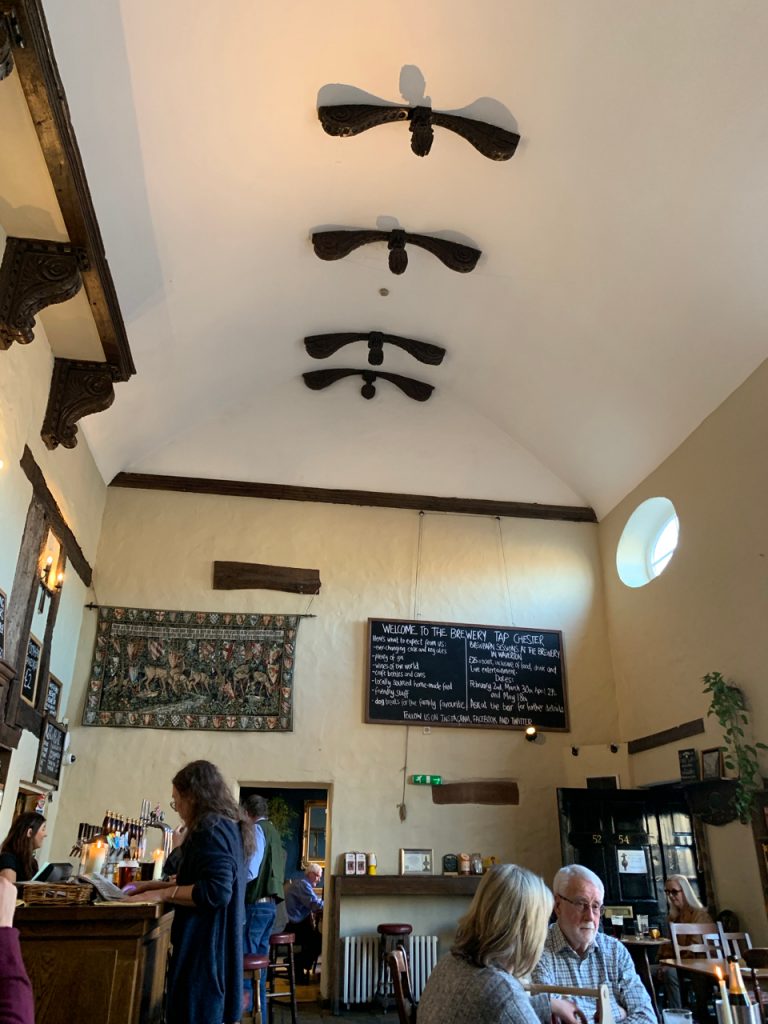 The next day we decided to look around the walls and Roman remains, exploring individually in stages where necessary. We found the walls were more complete than York's example, but more difficult to appreciate by virtue of being abutted more frequently by modern buildings. One complaint frequently heard in York is of a lack of parking, but I wonder how much less frequently you'd hear that after seeing an entrance to a multi storey car park attached to the city walls. Still, there are many striking and spectacular sights to justify the walk, which we completed before coming to the remains of the Roman Ampitheatre, a place of remarkable scale and the largest thus far to be found in Britain. Wouldn't it be remarkable to unearth the equivalent in York!
Chester might not be brilliant for accessibility but it's packed with character and places to visit. When I asked on social media for eating and drinking suggestions, I was inundated with more than enough to justify a repeat visit. I loved the Chester Rows and general feel of the place, and while similar to York, it's certainly got its own character. It feels larger and more populous than York, but has kept the elements that make it unique woven into its current geography. Family Fork will be back to visit Chester again and explore further!
Oh, and if you're concerned I visited Chester without visiting the renowned Sticky Walnut, fear not. It justifies its own post that's coming soon!