I've had a curious blind spot for Hotel du Vin for a number of years. Despite being a well reputed bolthole close to the centre of York, I've somehow contrived to avoid it since 2013 it seems, based on my occasionally shaky memory. With that in mind, I was all too eager to accept a recent invitation to call by for afternoon tea and see what I'd been missing out on.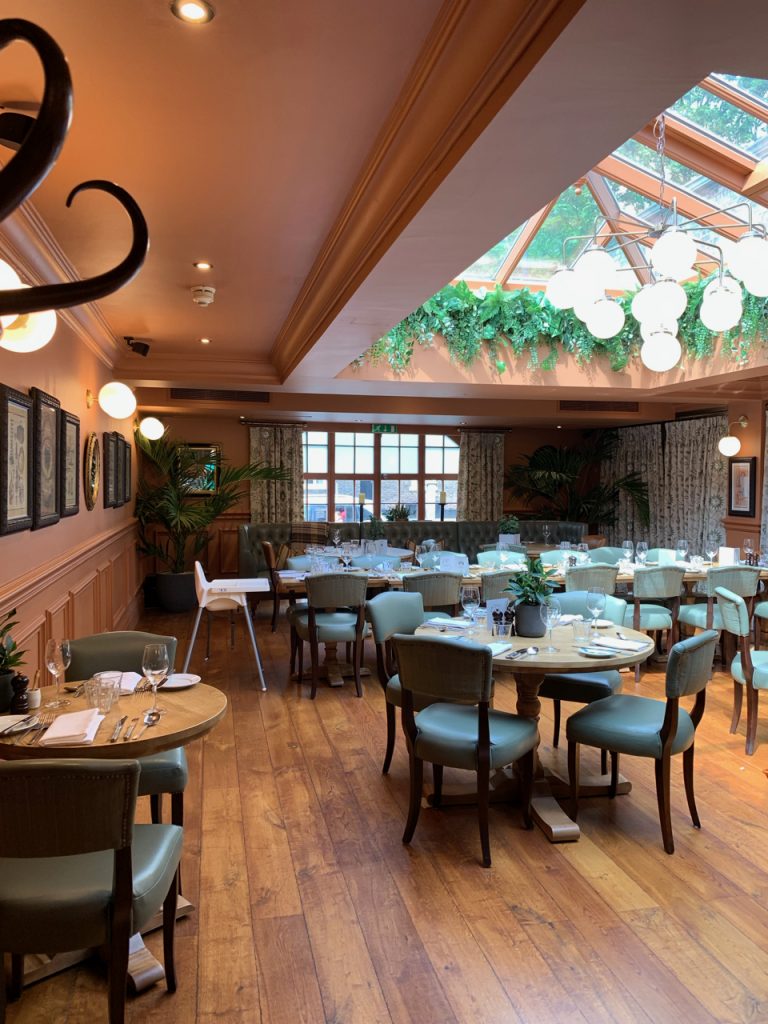 Hotel du Vin York is just a short stroll outside the city walls, through Micklegate Bar toward the Racecourse, and presents a smart frontage to welcome you away from the bustle of the traffic. The interior is as classy and understated as you'd both expect and hope, with various spaces available to relax and dine in. We passed through the bar on the way to a dining space made airy by the large glass area in the roof. We chose a table in a quiet corner and made ourselves ready for the treats to come.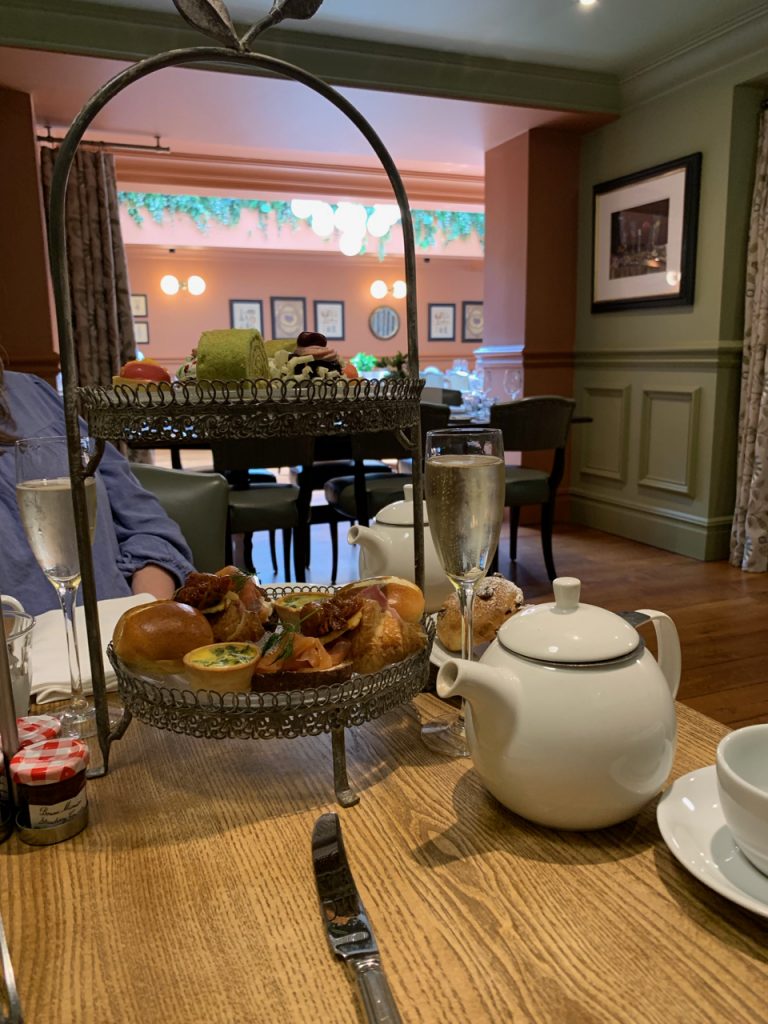 Being a Champagne Afternoon Tea, champagne was a logical starting point and staff were on hand quickly to start pouring for us to relax into the food, which arrived after a polite but short interval. We worked from the bottom of the tiered cake stand upwards, tackling savoury first. These included a couple of the usual suspects such as egg mayonnaise on brioche and smoked salmon & cream cheese on rye along with more unusual offerings. It'd be hard not to enjoy a mini-croissant stuffed with ham & Gruyere but we particularly liked the goat's cheese & spinach quiche and heritage tomato galette.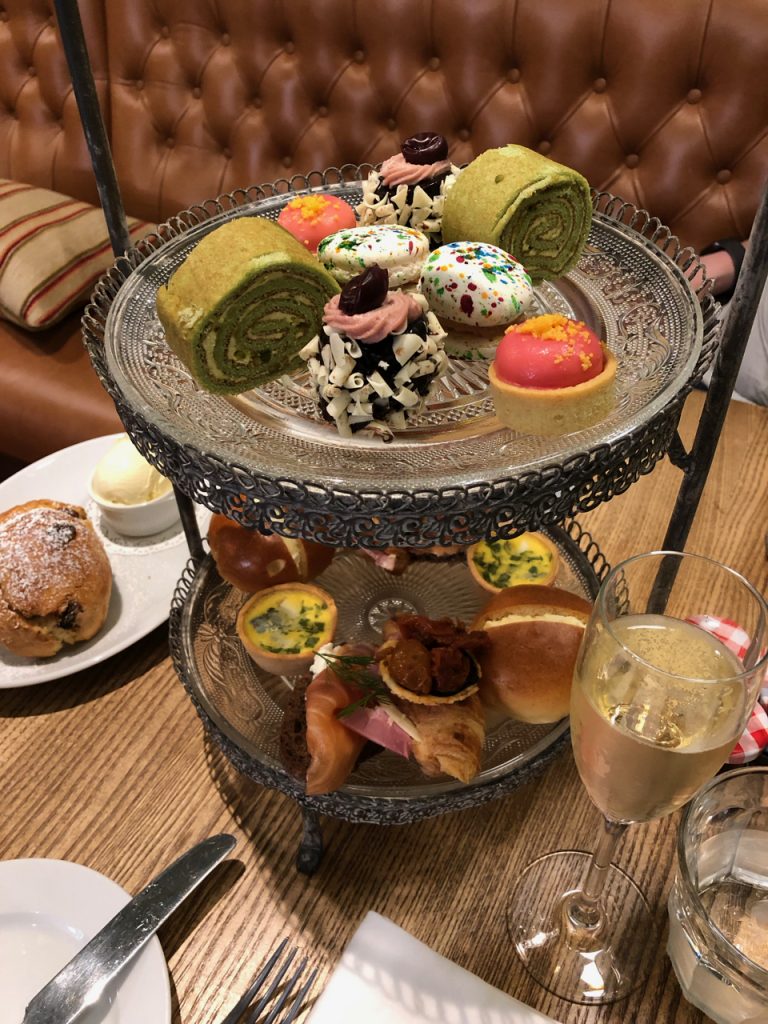 With the lower tier cleared, we started about the sweet elements while enjoying all the tea we could possibly want. The cakes were certainly pretty and the taste lived up to the presentation. The "Tutti Frutti" macaron was a delightfully speckled mouthful to start off (though don't hold them too long, the food colouring runs and turns your thumb embarrassingly yellow) and all the more satisfying when followed with a pistachio pin wheel that brought to mind a rather more prosaic Swiss roll in its presentation. My favourite was the rhubarb and custard tart which didn't let the acidity of the rhubarb overwhelm the sweet custard.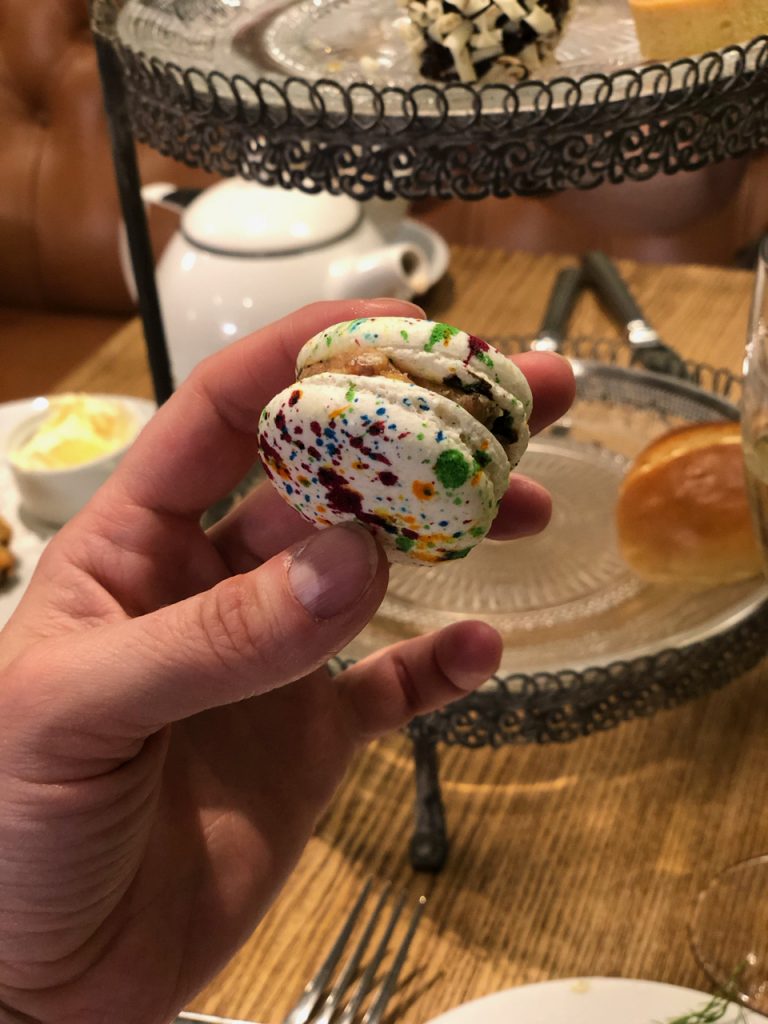 Afternoon Teas are often deceptively filling and this proved no exception. We took the majority of the scones home with us, but not before checking they were up to scratch and well paired with quality jam and cream.
I seem to have been invited to more than my fair share of afternoon teas over the last couple of years and this one happily holds its own in good company. It was also a pleasure to reacquaint myself with Hotel du Vin York and be reminded of what a lovely venue it is.
Disclaimer: No charge was made for my attendance. Opinions remain impartial.