Surroundings can make quite a difference to some meals. I've had opinions related to me suggesting it's impossible to enjoy a meal in some locations and, while I can see merit in the suggestion, it's not something I subscribe to. I'll ignore most decorative faux-pas if the food is good enough, but that's not to say that a suitable venue can't enhance the experience. One meal whose sense of occasion is crying out to be reflected in the location is afternoon tea, and where better than Hudsons at the Grand to host an upscale afternoon tea?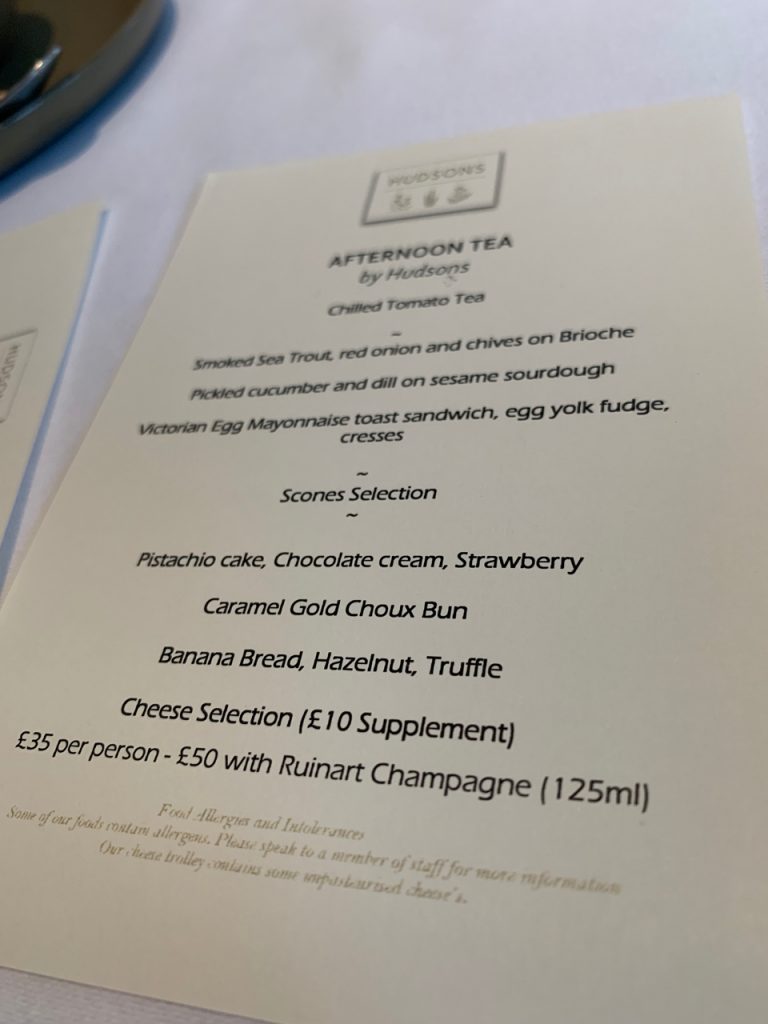 I seem to have been on more than my fair share of afternoon teas recently, so I was intrigued to see how this one differentiated itself by employing the use of silver service to convey treats to the lucky few. This is a bit of a departure for afternoon tea, forcing you to engage in more active participation with your server than the usual practice of tiered deliveries to the table that can be grazed over at leisure.
Hudsons at the Grand is a fine dining restaurant which lends itself well to this sort of indulgence. Your first serious decision is presented by a hinged cabinet full of tea samples that your server presents with plenty of knowledge and encouragement to take in the smells. From the broad range of teas available we chose Milk Oolong and Hudsons Breakfast Blend to check out the most obvious choice and a more adventurous one. With that challenge met, we were presented with a small mug of Chilled Tomato Tea to enjoy while our tea was prepared. This left us suitably refreshed and with palates appropriately cleansed just in time to enjoy the more traditional tea. These were served with customised egg timers to ensure the perfect infusion before sampling and starting on the food.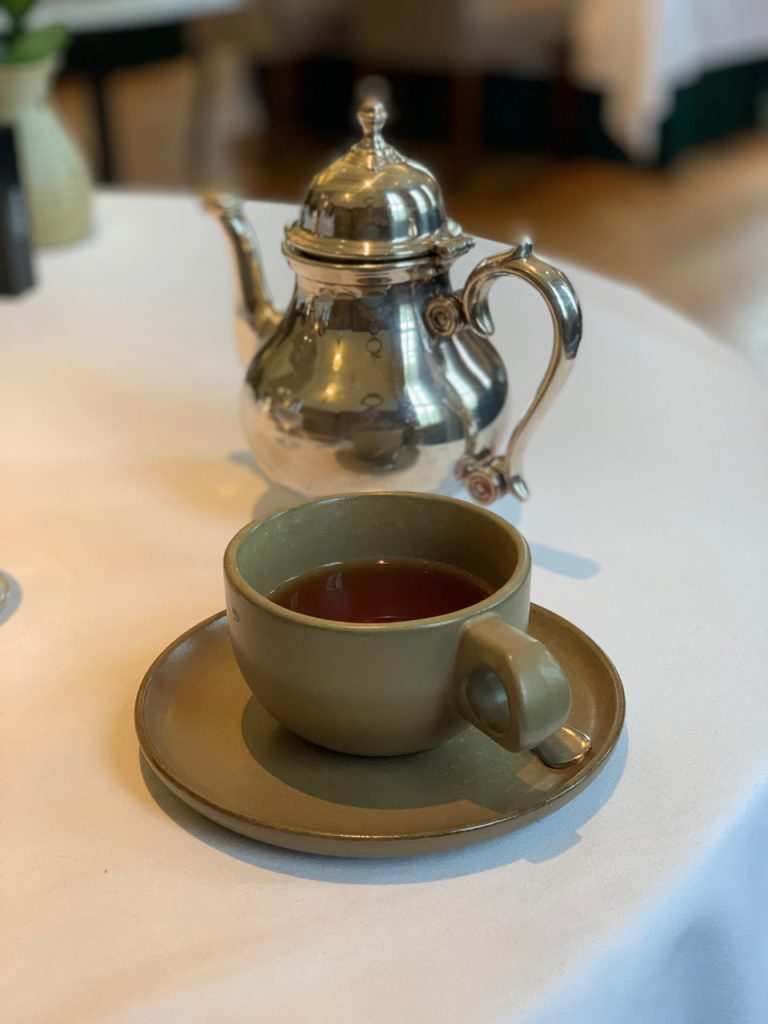 The sandwich offering was suitably refined with pickled cucumber and smoked sea trout featuring well, but not quite eclipsing the egg mayonnaise sandwiches. These benefited from an additional bread layer that offered an object lesson in the benefits of texture to food. The light toasting of the extra layer set these apart from other egg mayo' sandwiches with a neat crunch to go with our teas (no milk, lest we ruin the taste). The breakfast blend was satisfying and subtle, but the milk oolong set itself apart with its understated sweetness.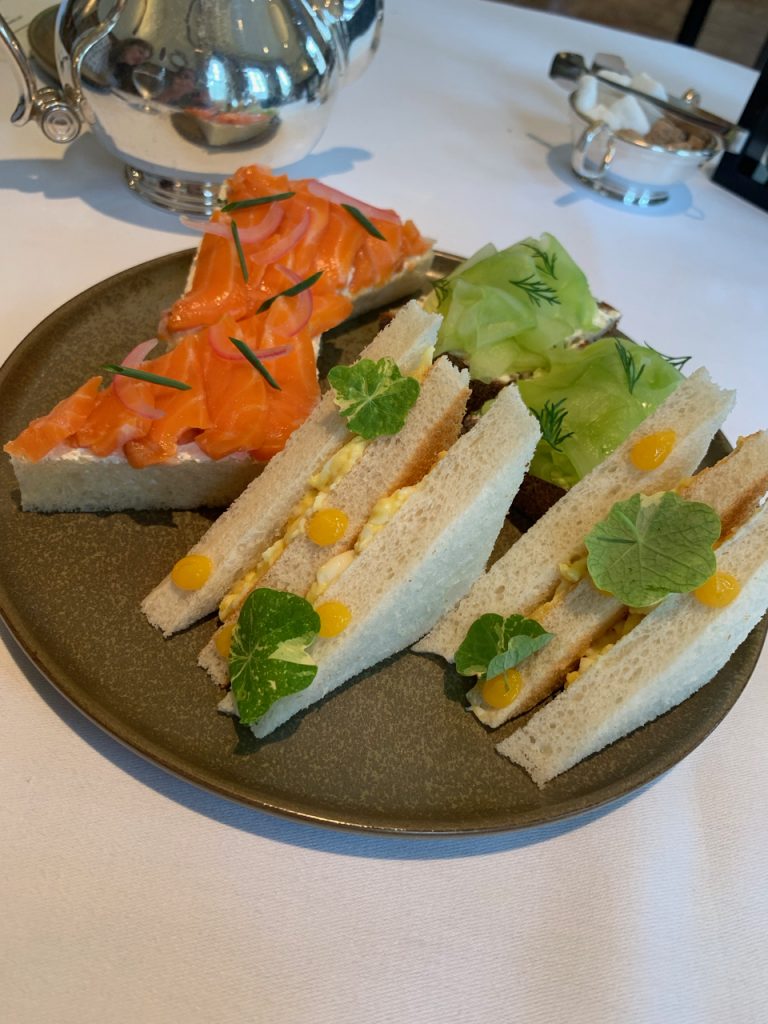 Next up, we removed scones from the linen shroud in which they were served and lathered them with jam and cream in whichever order took our fancy. These were impressively light, going down well with Baby Fork. and set us up well for the final barrage of sweet treats.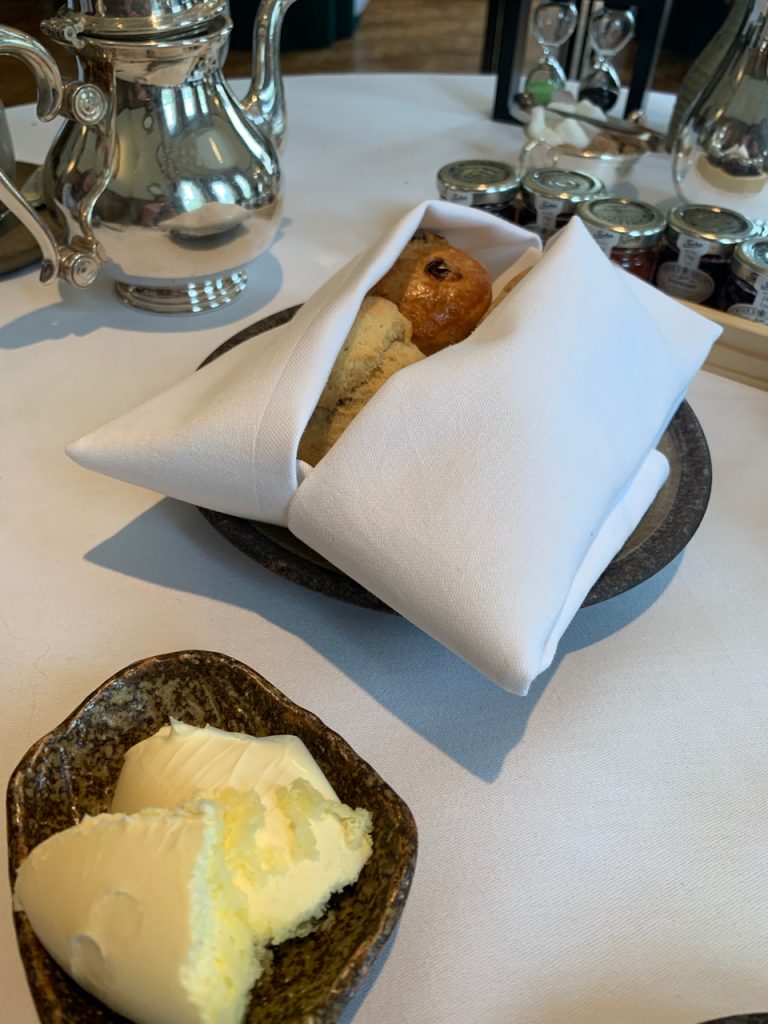 The cake selection featured banana bread, pistachio cake and a choux bun. The latter of these was the real show off, being topped with edible gold leaf for real afternoon tea prestige. The banana bread and pistachio cake were topped with impressively uniform slices of banana and strawberry but neither topped the choux bun that, gold or not, caught my fancy.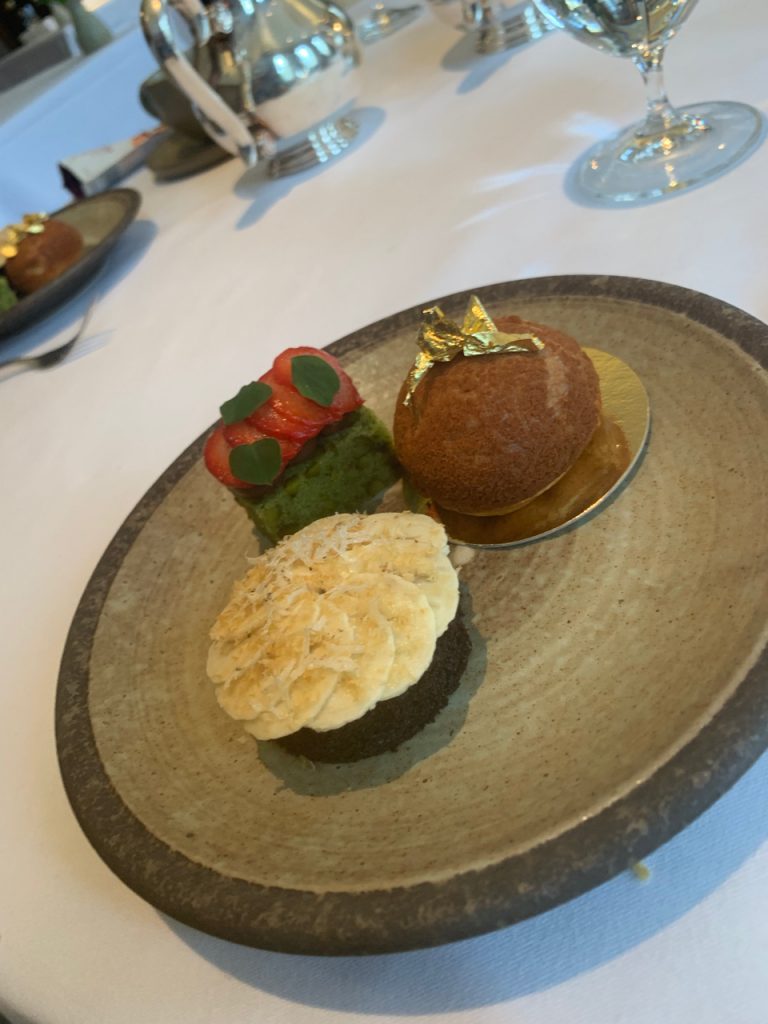 The silver service element to this certainly sets it apart from other afternoon teas, turning it into a curated experience with guidance from a knowledgeable server. This was a luxurious experience at home in a location such as Hudsons at the Grand and a satisfying departure from most afternoon teas without making it feel rushed. It's definitely one to book when you feel like treating yourself.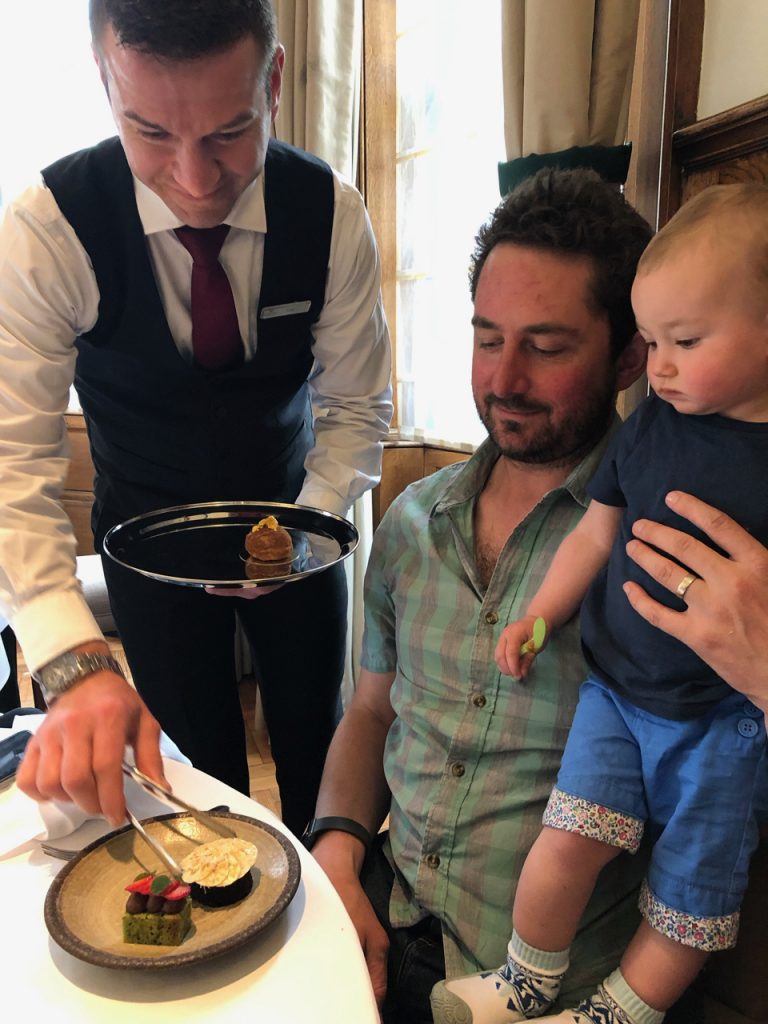 Disclaimer: No charge was made for this visit, opinions are impartial