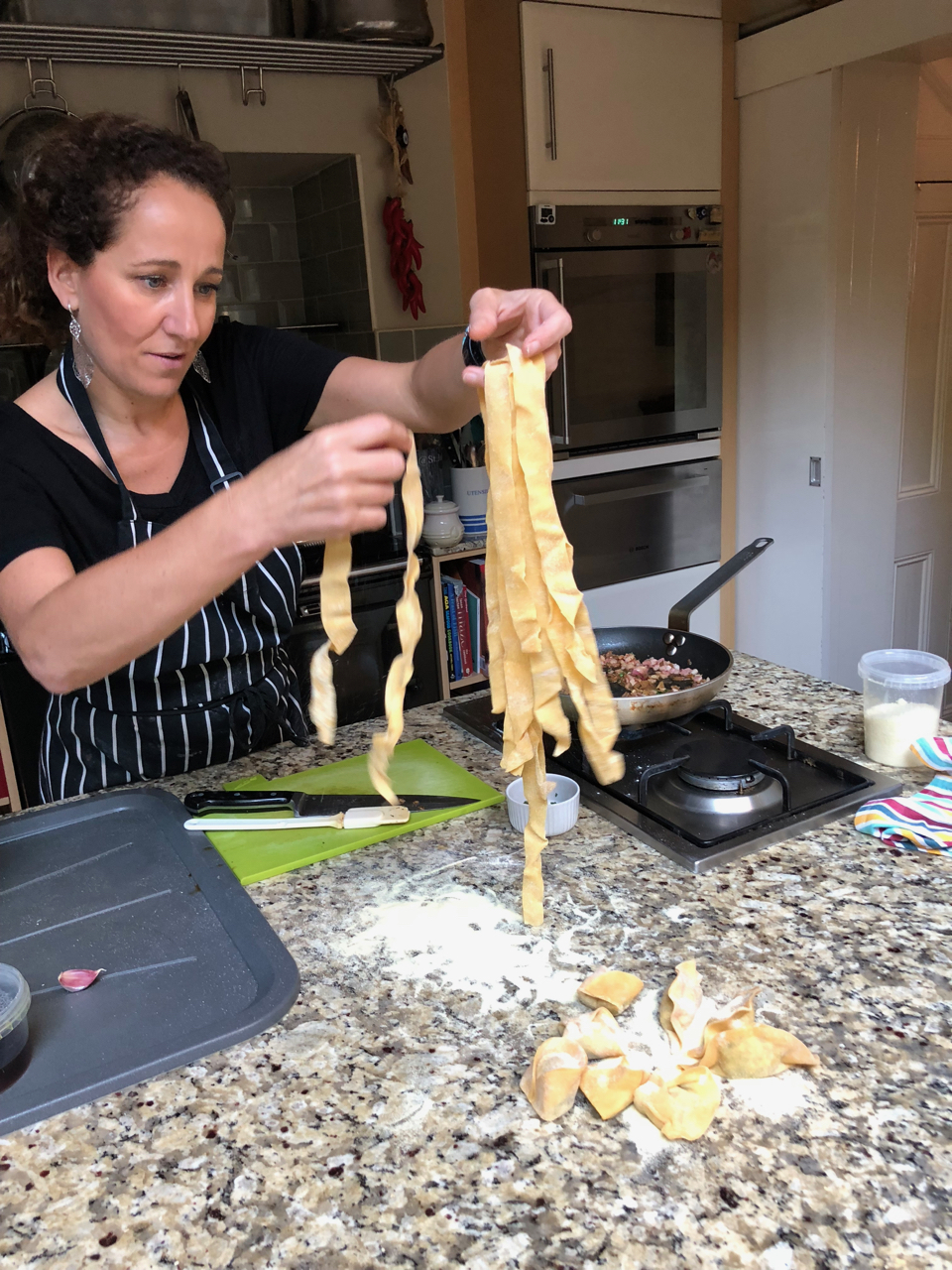 Sara Danesin is pretty well known around York these days thanks to her 2011 appearance on Masterchef which took her oh-so-close to winning. Since then, she's built a successful business as a chef consultant and hosts a successful supper club from her home in the city. I've been lucky enough to enjoy her food a few times, so when Super Break got in touch to ask if I fancied a couple of hours learning about pasta with Sara, I leapt at the chance to try a Super Break with a Masterchef.
Super Break now offer the opportunity to come to York and enjoy a Masterchef experience with Sara as part of a city break centred around staying in a prestigious city centre hotel, also offering a dinner during your break. Sara's house is close to the centre of York so is convenient for your stay, as it was for me to stroll to on a sunny morning.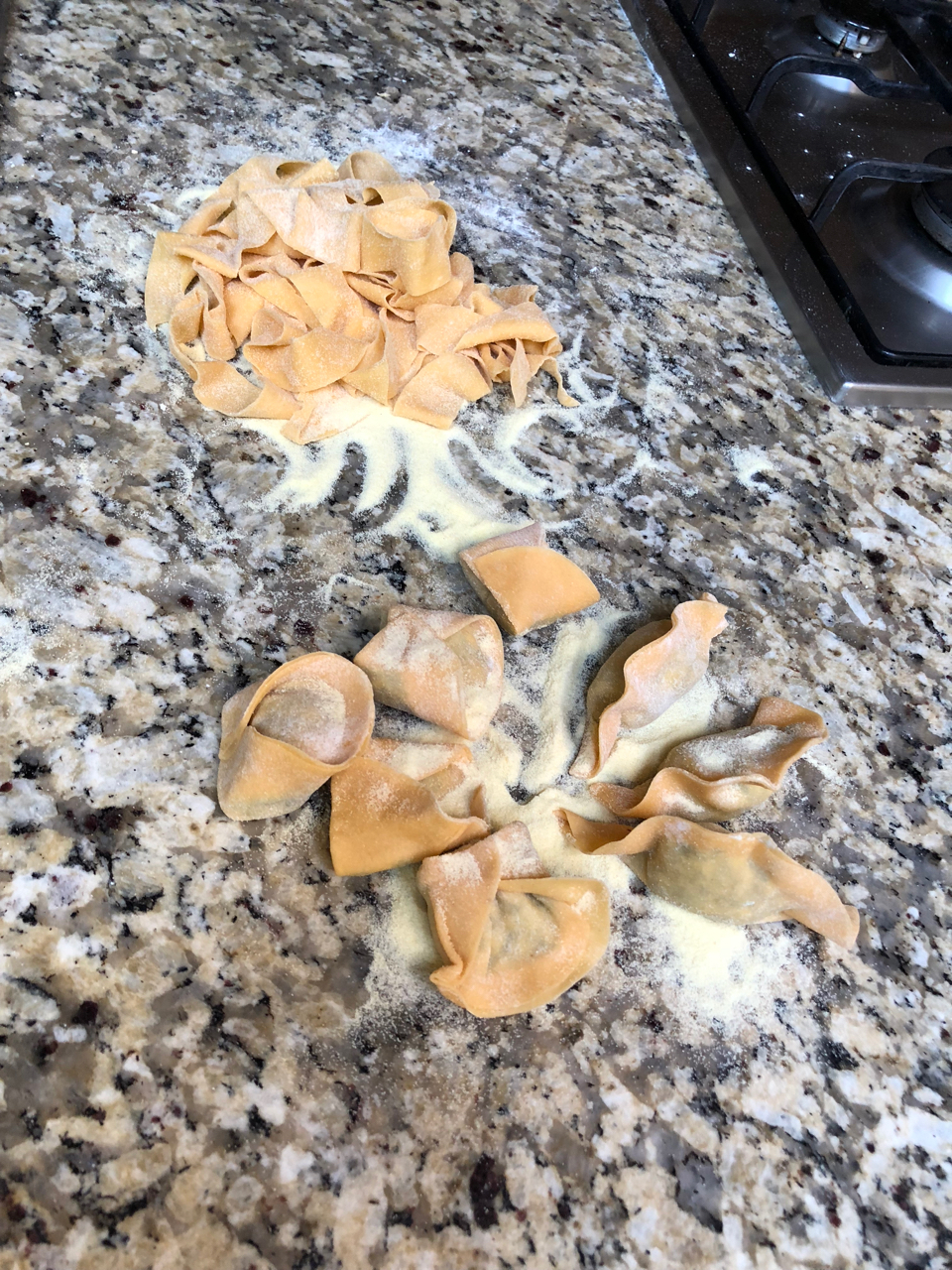 Before this class, I'd actually never attempted to make pasta before, assuming that the legion of abandoned pasta machines that infest kitchens around the country suggest it's too involved to be a regular occurrence in my kitchen. Sara's spotlessly clean kitchen was ready and waiting for the lucky participants when we arrived and, after a sensible interval for caffeine, we were following instruction on mixing egg and flour to create pasta dough ready to knead. As stated, this was the first time I'd made pasta dough and it certainly didn't merit the fuss associated with it. Before long we'd knocked up enough dough to try several different types of pasta and were rolling it through the pasta machine like seasoned pros.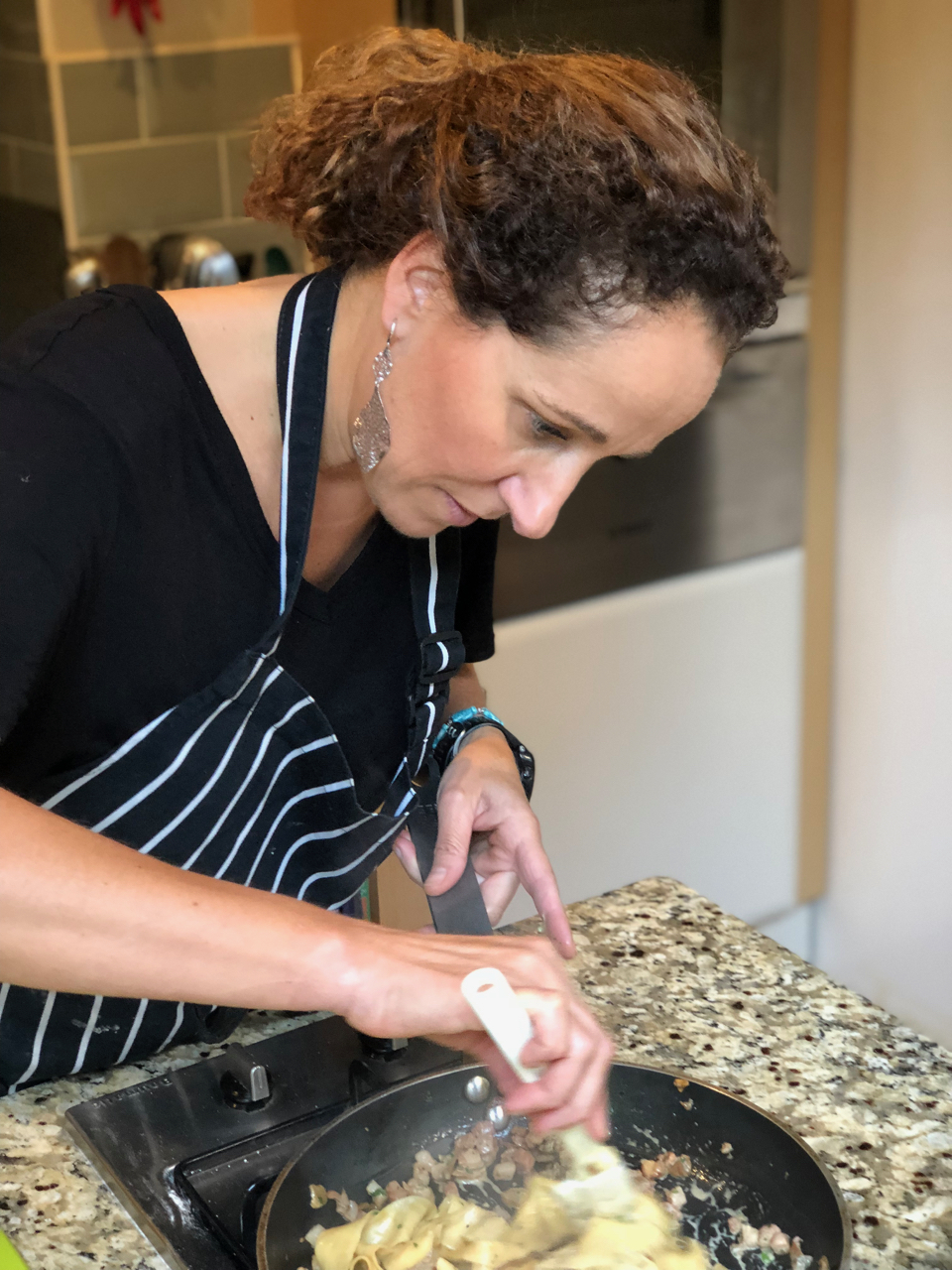 Our efforts quickly yielded lustrous ribbons of pasta that Sara quickly knocked up a mushroom sauce for before expertly twisting the sauce and pasta together into a delightful tower that we wasted no time in getting stuck into. Spaghetti in a simple olive oil sauce with olives was next up for us to quickly dispatch before fiddling our way through constructing ravioli and tortellini. This was a task that was reduced to greater simplicity than one might expect, requiring only a few neat folds to end up with some delightful parcels that required only a few short minutes in water.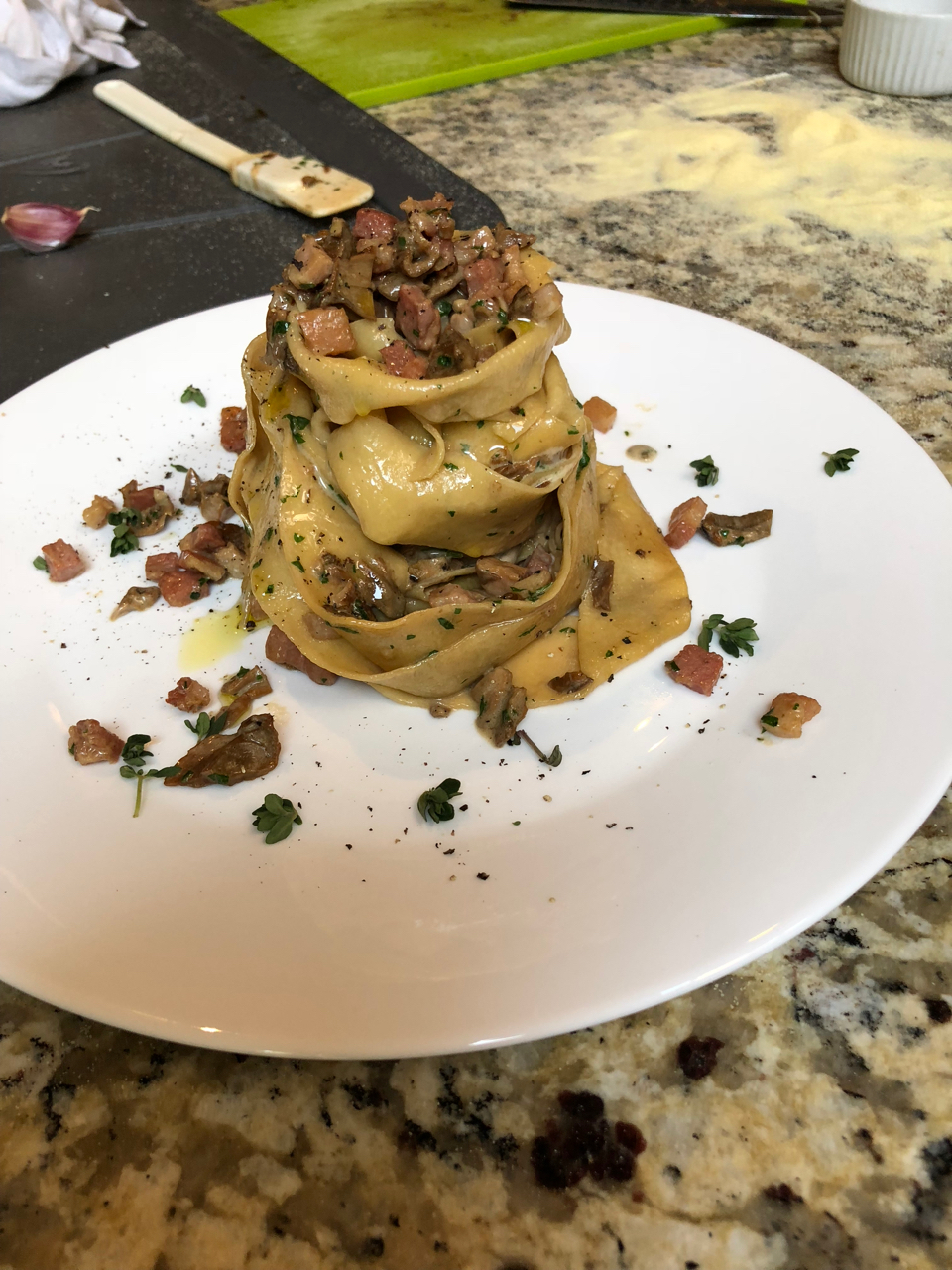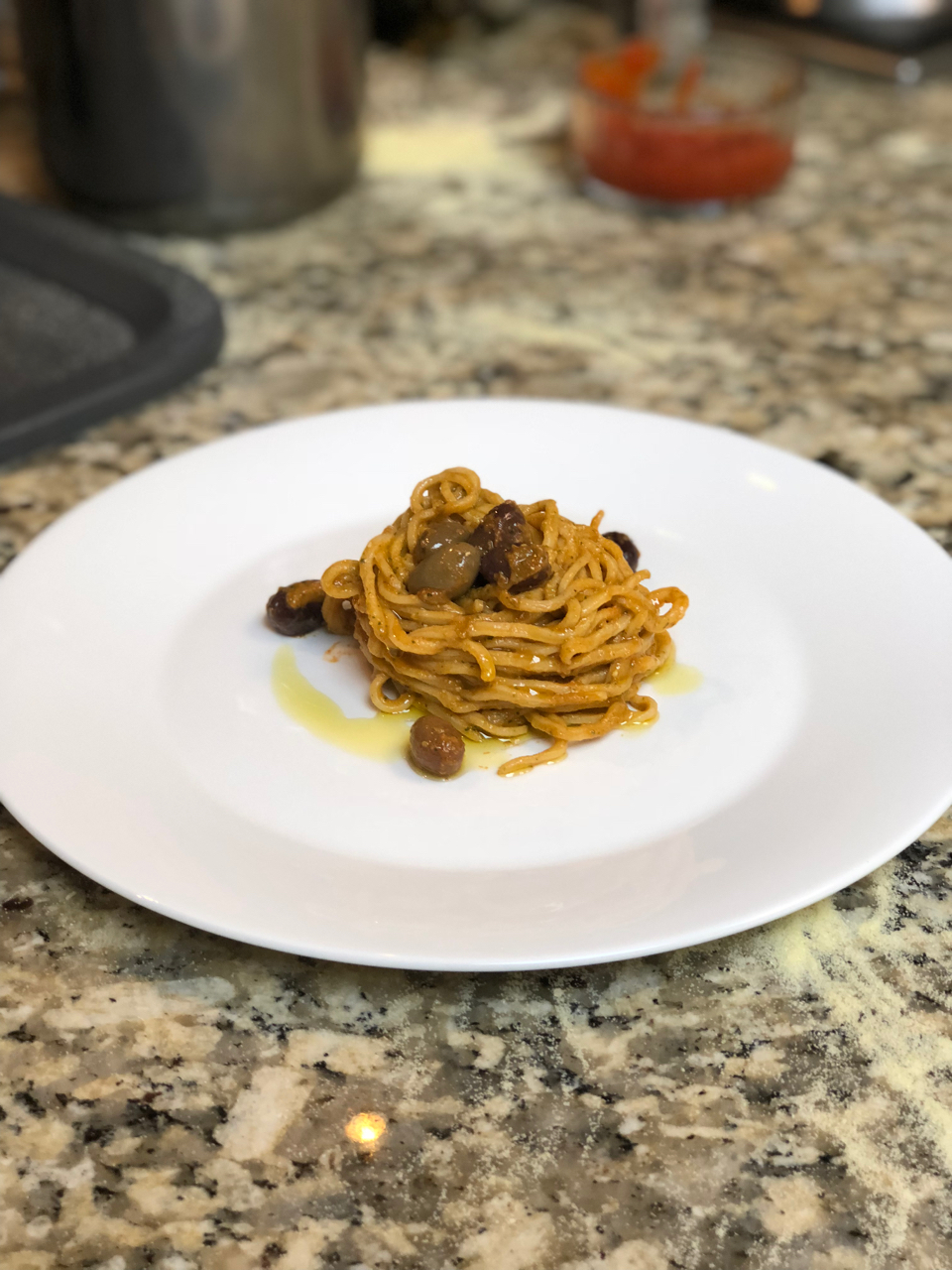 I was a little taken aback at how easy Sara made the experience for us. The course was great fun and informal while still packed with tips and easily repeatable recipes to go away with. The real acid test of a course like this is how easily one can repeat the dishes at home without expert instruction, so I grabbed myself a pasta machine and did exactly that. Admittedly my first attempt lacked some of the finesse borne of Sara's great experience, but I've successfully knocked up several fresh pasta dinners since this course and expect that to remain a staple in the Fork household. Thanks to Super Break and Sara for a great couple of hours!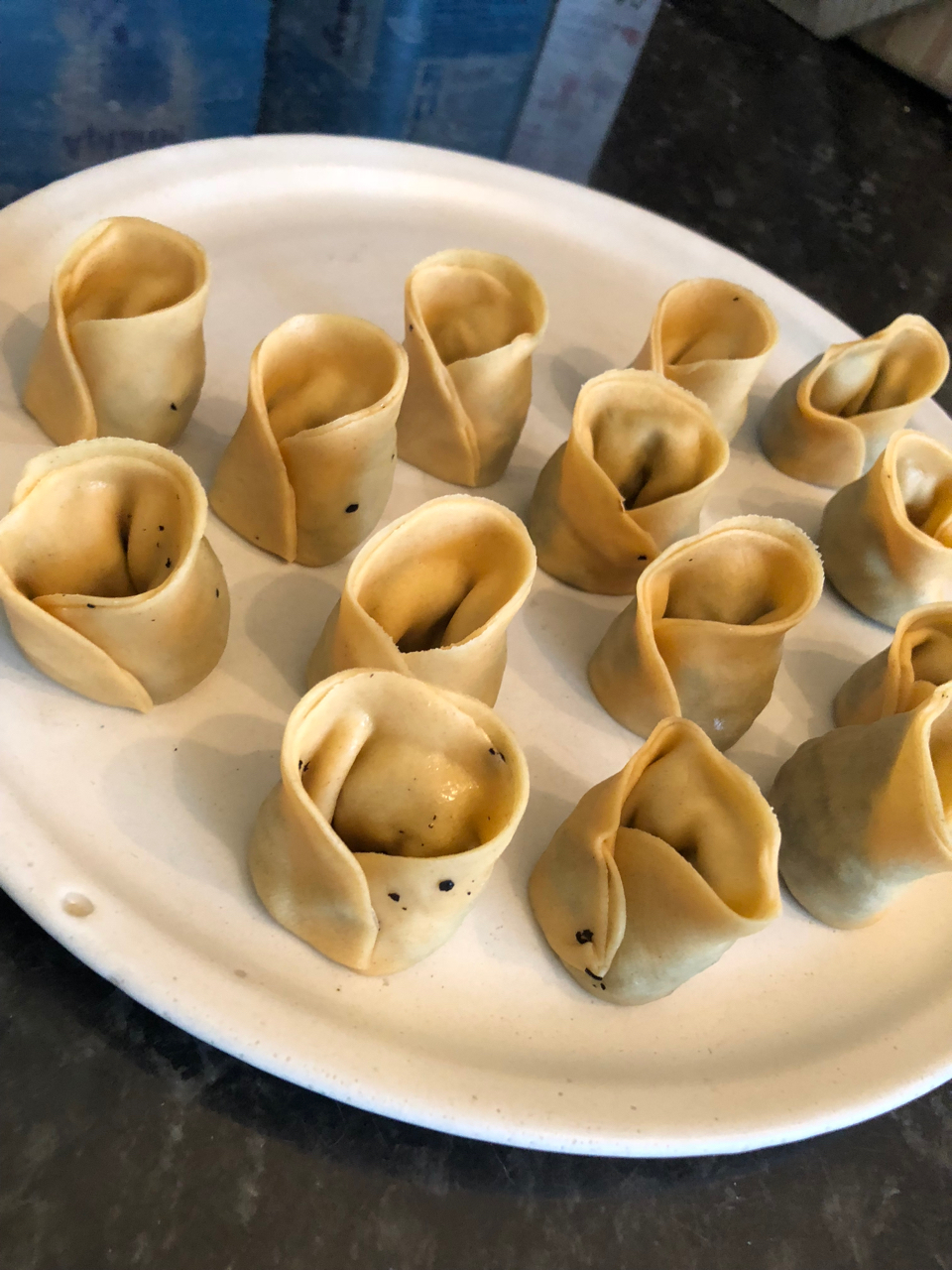 Disclaimer: No charge was made for my attendance, opinions are as impartial as always. More info below.
MasterChef Travel Breaks – Starting from £170 per person
"Perfect for foodies, the Super Break MasterChef Travel breaks let you explore flavours and tastes and discover new culinary techniques. Learn the secrets of Italian cooking with Sara Danesin, finalist on MasterChef in 2011 and the audience's favourite to win! This exciting break will take you into the heart of her very own kitchen, where she'll show you how she combines her Italian roots and British food discoveries to create wonderfully delicious food. Passionate about both cooking and teaching, Sara champions one clear message – you are what you eat – so get stuck in for a masterclass like no other! What's more, with seven packages to choose from as part of Super Break's MasterChef break offering, there's a food and drink inspired getaway that will suit everyone's palate!
PRICE: Starting from £170 per person for two nights' Bed and Breakfast accommodation, dinner in the hotel included, food or drink inspired experience and MasterChef merchandise."