The combination of Fossgate and Walmgate has long been a hotspot of restaurants in York, one of the first areas in the city to really find itself embedded in the food culture, which has gone from strength to strength over the last few years. With that being the case, it's a little unusual to hear of places to eat closing in this area, but that's exactly what happened to Bicis y Mas a little while back. While this was a loss for more than just its core vegetarian audience, the space is now open again and offering good food to the people of York since being taken on by the people behind Ambiente. The new site breaks from the other restaurants in the group, calling itself The Press Kitchen York and refusing to be bound to Spanish food or tapas, and very much has its own identity.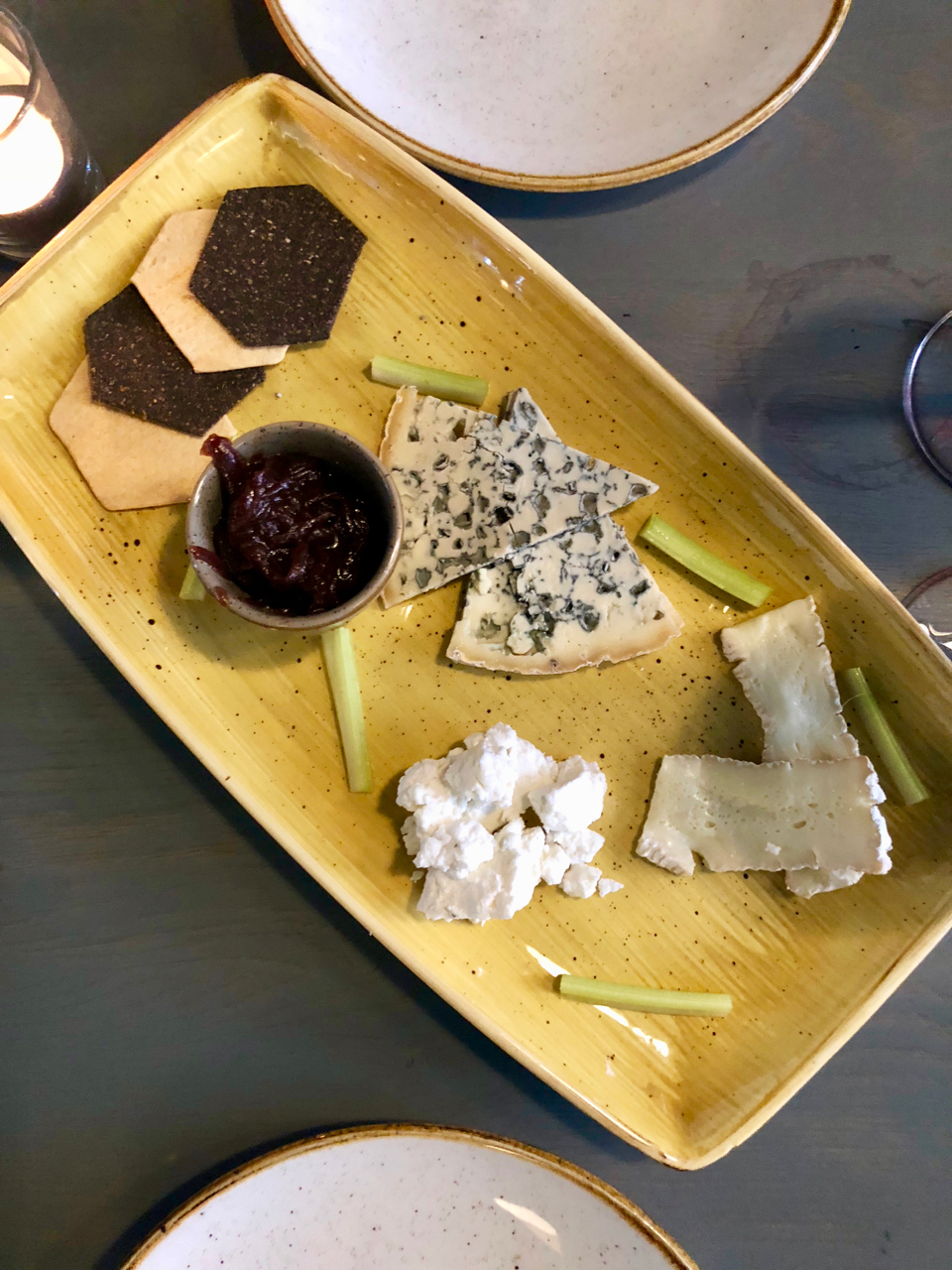 The new Press Kitchen York restaurant is a large space, making use of both the previous cafe area and the attached bike shop, that sprawls into several cosy spaces from the central bar area. It's boldly decorated and makes a feature of a vintage jukebox that benefits from a partnership with Earworm records for its content; a meal gets you a token to choose a song. Alongside the restaurant space there's also a deli counter and the option to grab takeaway sandwiches. A couple of weeks ago, I was asked along to check the place out at an opening event and since then I've been back twice more; you can infer from that what good value it is for good food.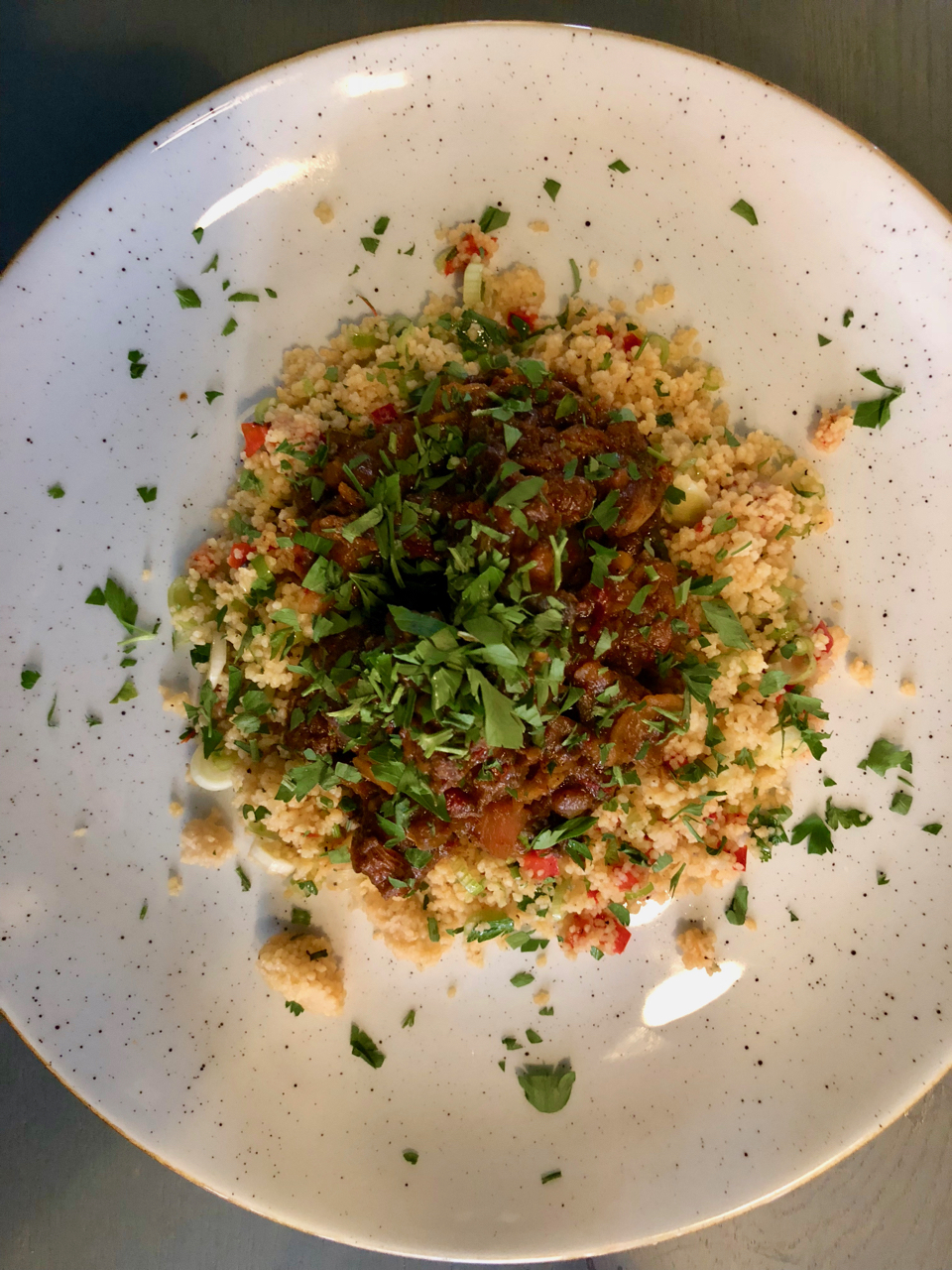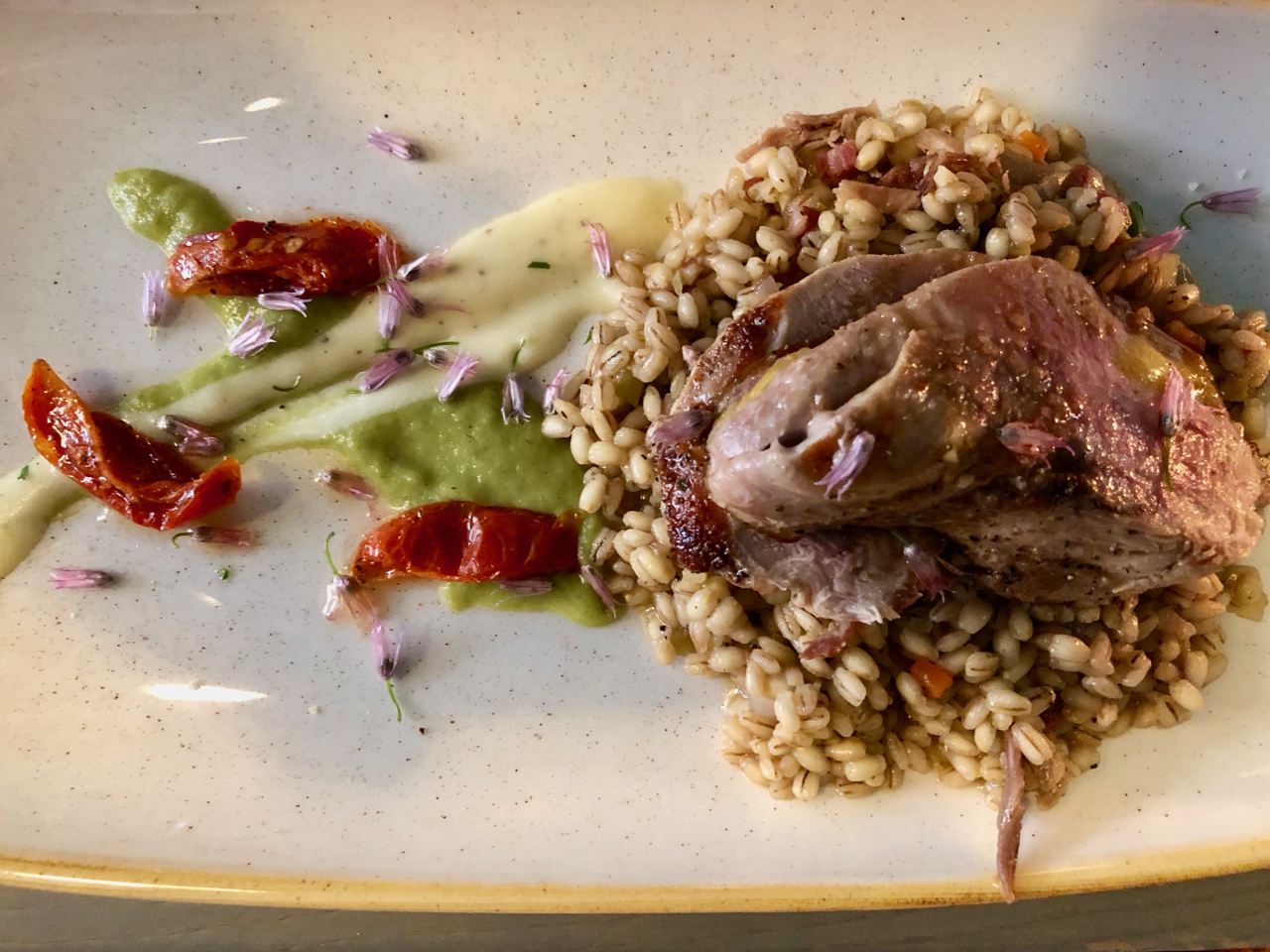 Our first visit was for dinner, to which Baby Fork was made very welcome while we enjoyed a cold beer in the hot weather. The evening menu is pleasingly brief, with seven mains and a selection of cheeses and nibbles to serve as starters. We went for a selection of three cheeses to occupy ourselves while waiting for our mains which were chosen from the specials also available. I was a little surprised at the number of specials on offer, contradicting the brevity of the main menu, making it an impressive feat for the server to remember them. Rather less impressive is my ability to retain this information. Perhaps it'd be more pragmatic to offer a printed list of the daily specials. Service was efficient rather than rushed and we were sat with our mains quickly enough. Yorkshire goat tagine was comforting and indulgent in equal measure, with plenty of fruit and zesty flavours to cut through the rich meat. Pheasant was another meat I was happy to see being used well, paired here with pearl barley and plenty of chive flowers. The pearl barley was a touch al dente but this is far preferable to it devolving into a indeterminate mush. For dessert we shared some ice creams and a pineapple pavlova that were a sweet and refreshing way to finish up before toddling off to tuck Baby Fork to bed.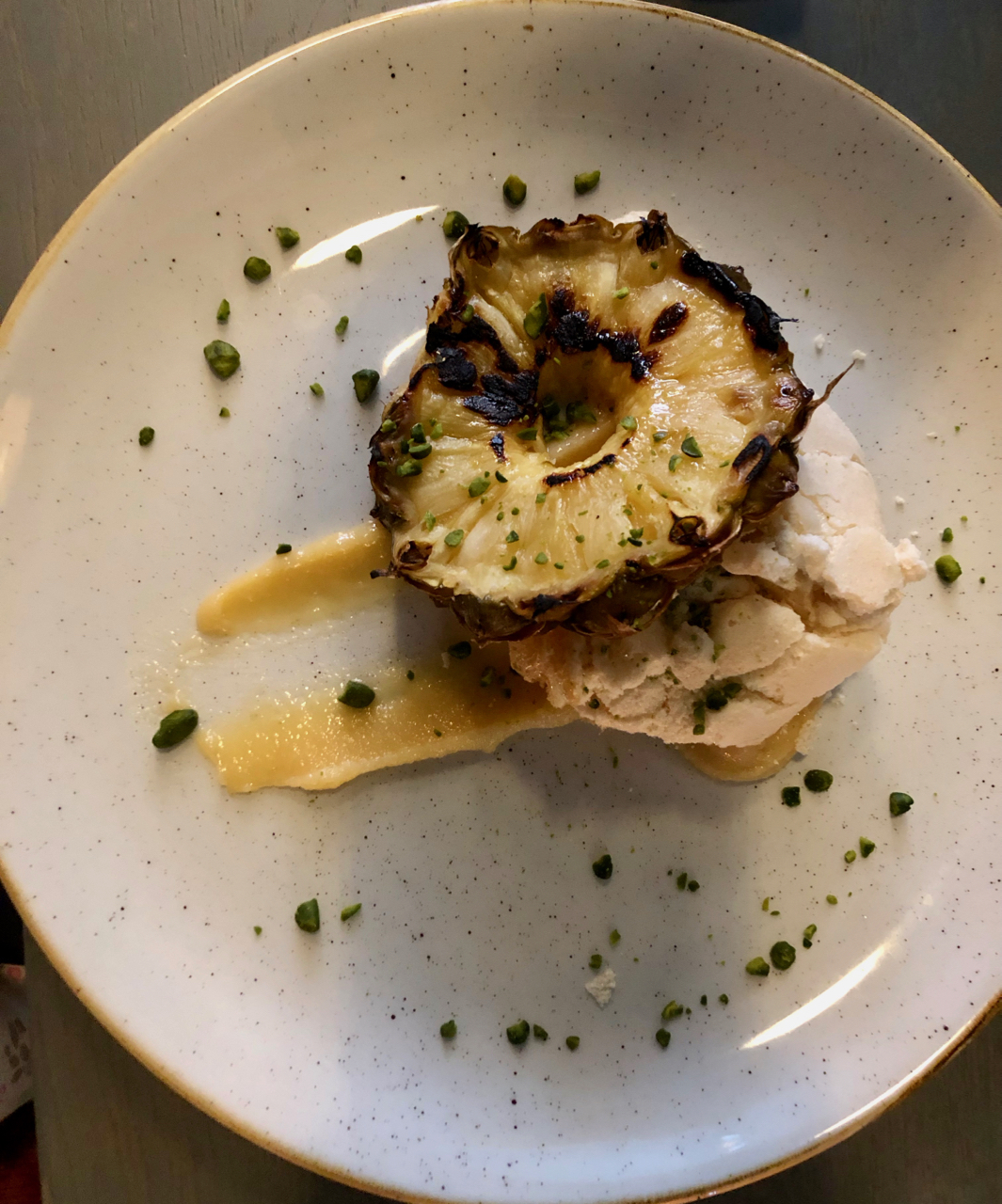 Our next trip was for a casual lunch with a friend that didn't need starters, desserts or undue fripperies to dilute the good company. The mains all around the ten pound price point seemed perfect and one of the party opted for a sandwich. The pork fillet with ham hock cassoulet was the star, pork fillet being something I see on menus far too infrequently. The pork fillet was cooked perfectly and cassoulet would have made a decent light lunch by itself with a few more bits of bread. Mushroom and artichoke suet pudding graced the other side of the table and was well received, the pea veloute with it initially looking a little too much like mushy peas but passing muster nicely when tasted. Earlier assumptions that dessert would be superfluous were proved totally wrong as my friends ordered a chocolate brownie that looked the part and elicited the right noises.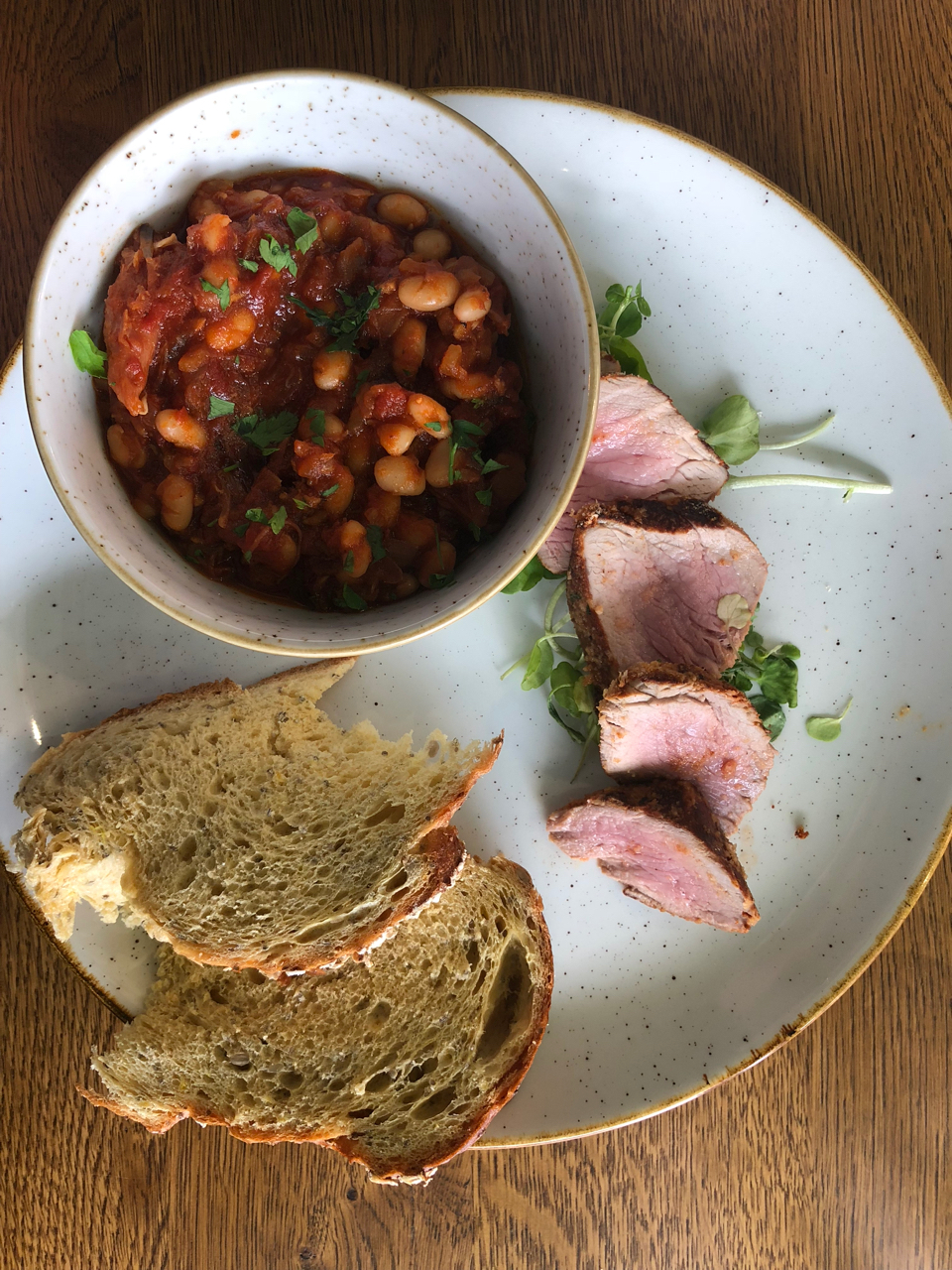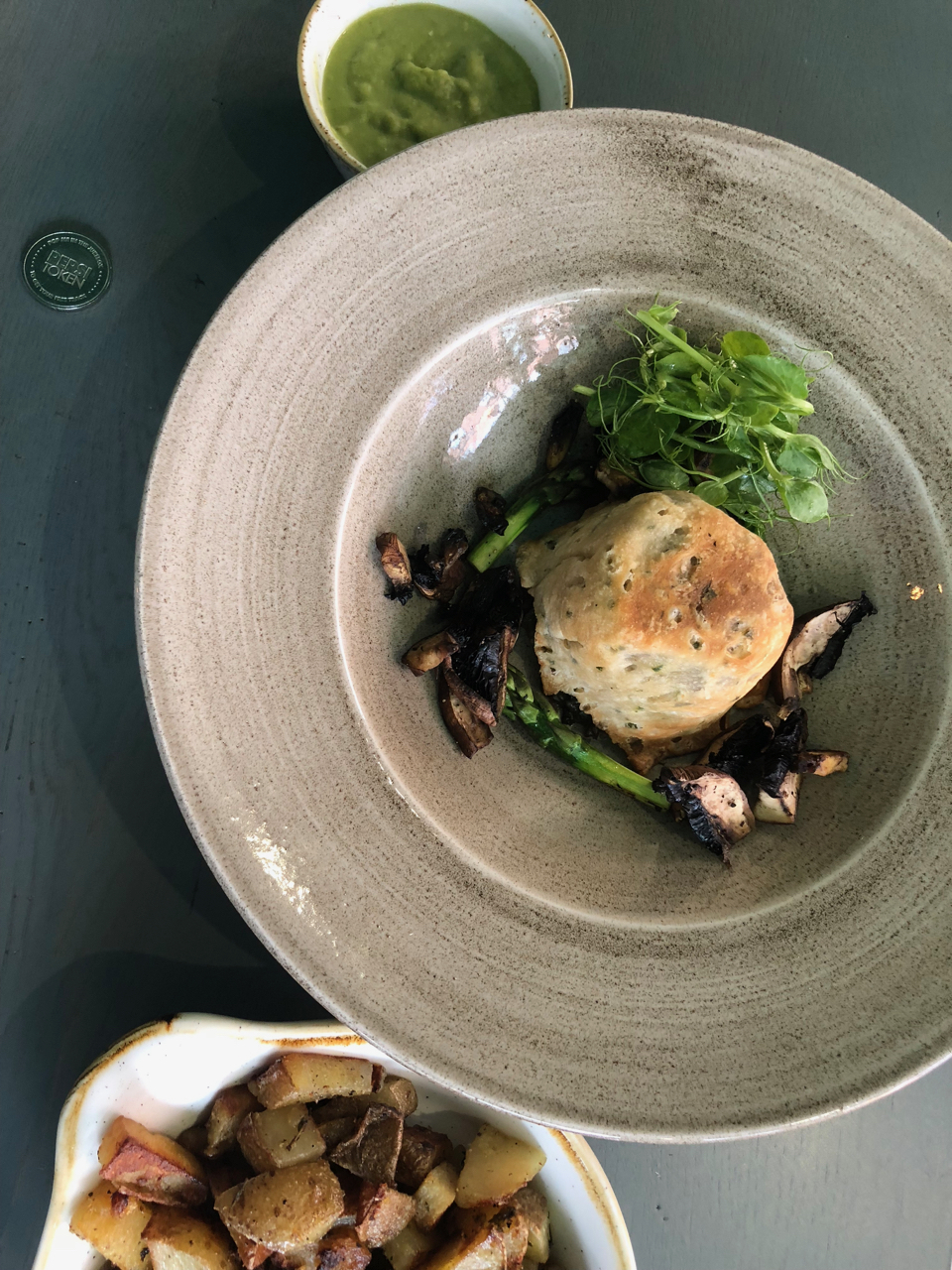 A big part of the Press Kitchen York offering is brunch so, of course, I popped back to try it. Smoked trout folded through scrambled egg on a chia seed bread made a satisfying start to a day and neat alternative to the ubiquitous smoked salmon and scrambled egg. The Huevos Rancheros I ordered was delightful with great depth of flavour from the black beans and well judged spicing through the salsa that paired up to separate tortilla base and fried egg topping.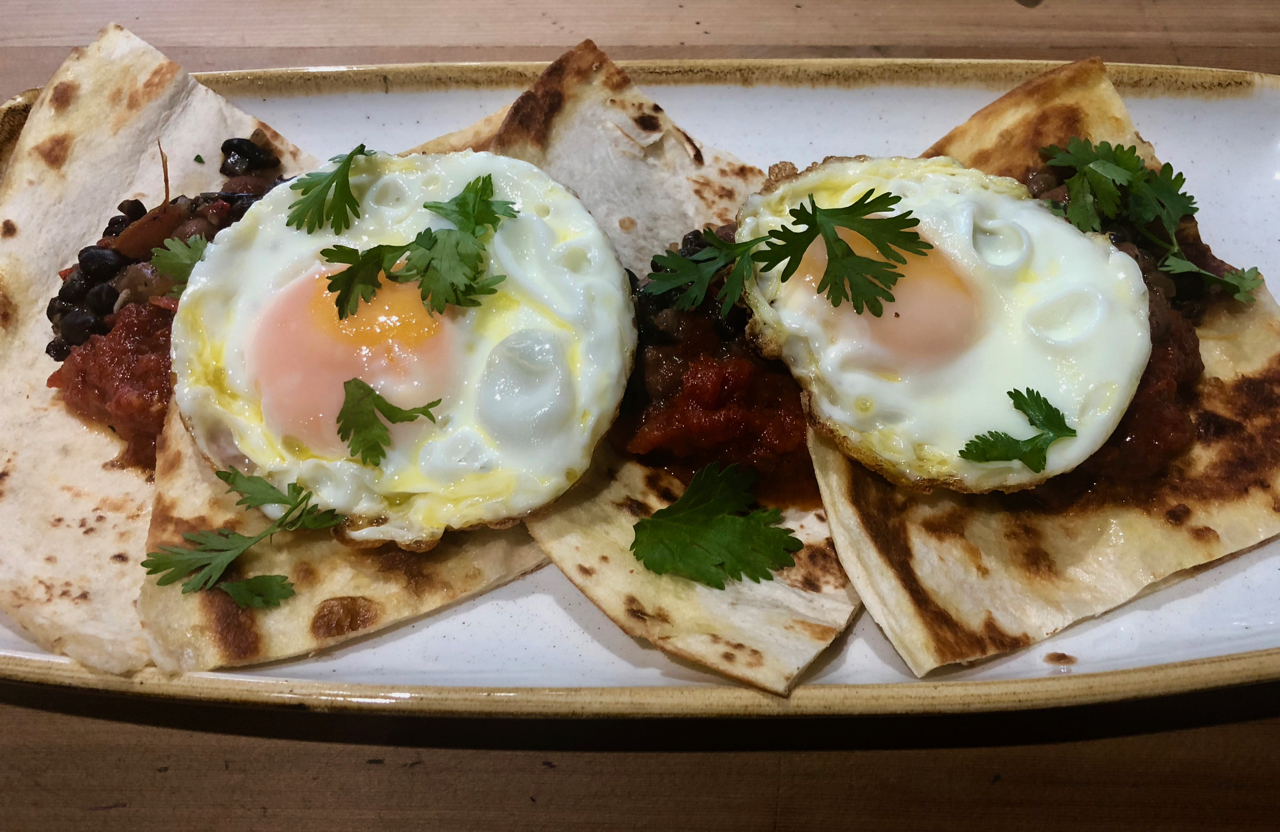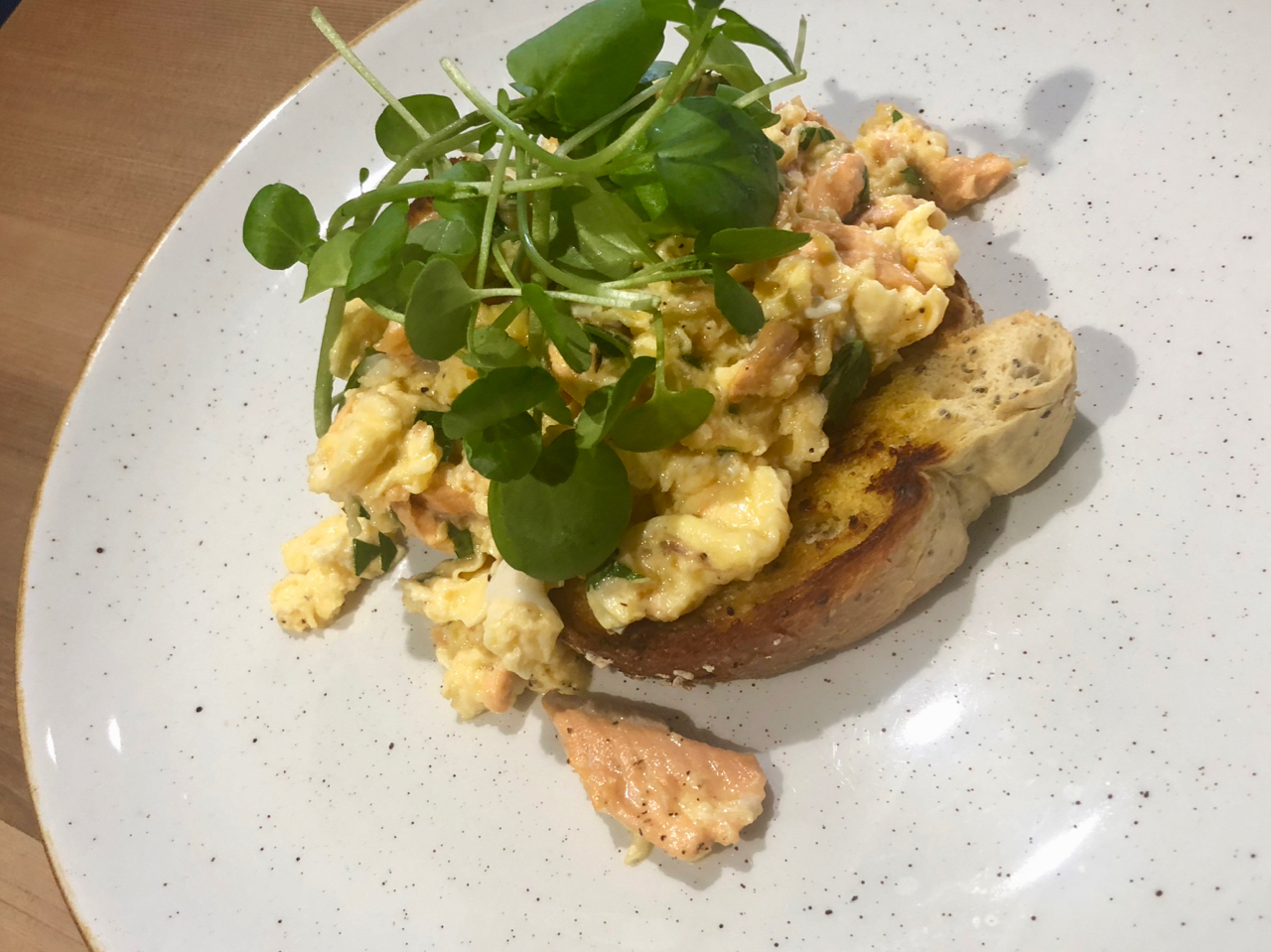 Each visit to The Press Kitchen has impressed me so far with good service and great value and also interesting food. With the majority of main courses running to around ten pounds and sensibly priced drinks, this is clearly a winning combination. I've been three times in three weeks and, while that trend is necessarily likely to drop off, I see myself here on a regular basis in the future.