"Bicisymas"
"Bless you. want a tissue?"
"no, BICISYMAS"
"Is that some religious festival I've not heard of?"
"b-i-c-i-s-y-m-a-s….That new bike shop on Walmgate, shall we meet there?"
Minor pronunciation-based confusion aside, it's not too hard to find Bicis y Mas on Walmgate; the latest addition to the street's food scene comes from a slightly oblique trajectory. A bike shop and workshop that offers vegetarian food and continental beers ('bikes and more', literally) situated in the former GA White's furniture store feels a slightly worrying collection of specialities to fill.
We popped up early on a Saturday morning for breakfast and made a couple of easy choices to have a standard vegetarian breakfast and some spiced beans on toast.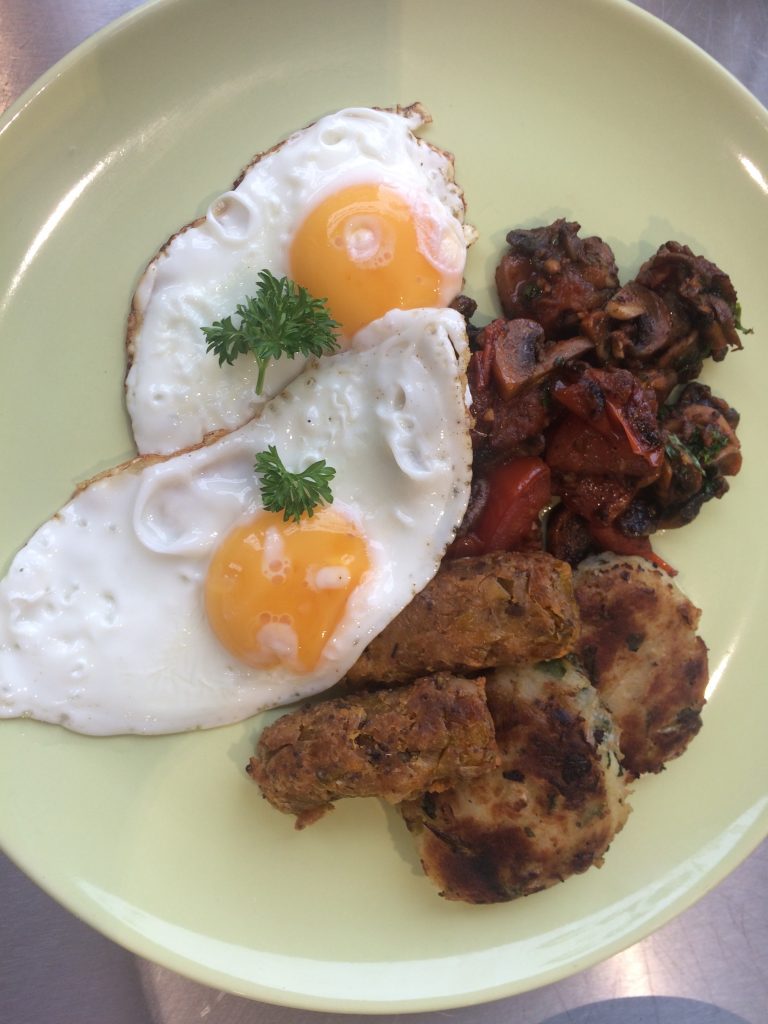 Service was a little bit on the slow side but when the food appeared, it was clear that the presentation and fresh preparation took a little bit of time. In the interim, a well balanced Americano and an Earl Grey tea (loose leaf) kept us ticking over despite my partner's difficulties with the mechanics of the teapot.
The vegetarian breakfast was pleasingly hearty and varied in taste. A brace of perfectly fried eggs topped bubble n' squeak, veggie sausage and a hash of tomato and mushroom while toast was served on the side (a mix of granary and white). The bubble n' squeak was excellent, fried to a perfect crust and consistently tasty. It missed the pleasingly unpredictable nature of Sunday roast B&S leftovers, but this was a moist pleasure. Vegetarian sausages were a touch less overwhelmingly successful: butternut squash, sage and onion came through but none strongly enough to really replace a more porcine offering. I'm still trying to place the flavour, but this was the one element which felt notably inferior to its fleshy counterpart. Tomato and mushroom chunks complemented everything well to negate the need for other sauces and I left satisfied. Those eggs in particular were notable. I'd not want to fight a hen laying eggs with yolks that size!
Spiced baked beans was a more straightforward dish, though not to the detriment of flavour. Lemongrass flavours made their way through from the more generic spice and marked out an adventurously spiced portion. It was perhaps a touch too much so for my taste but (as mentioned before) that reflects me as much as the dish.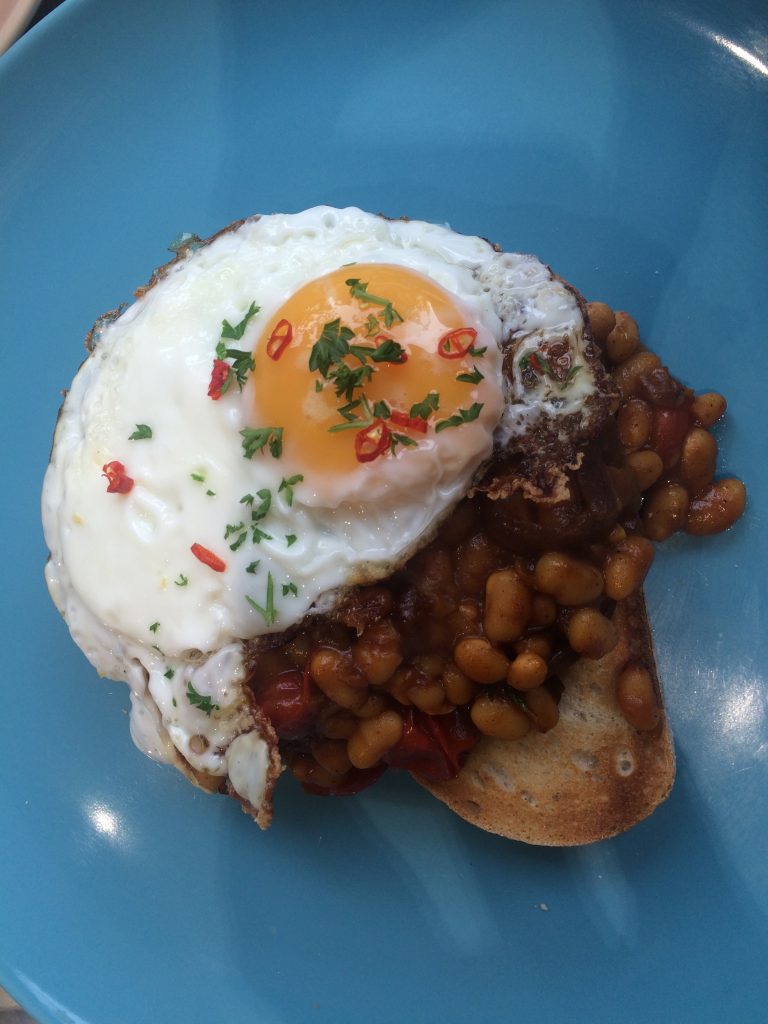 The coffee was good, tea was good and came with an offering of lemon or milk, loose tea portions being left to one's own devices to infuse (unless you get confused… ), so everything worked. Having a sniff around the bikes, I found them more sensibly priced than I'd feared too.
That name though. I can't help but think that easy pronunciation of one's name should be a priority when opening a new place. As we were leaving, we asked the staff how it should be pronounced and got a very mixed response. Still, if you can manage to arrange the meeting point and are open to vegetarian food, you're onto a winner with Bicis y Mas.