(Ad – PR visit) I recently popped along to Hotel du Vin York for Sunday Lunch and found it to be a well resolved balance of a dearly loved British tradition with a few French elements which was a thoroughly enjoyable way to spend a few indulgent hours on a Sunday. Now they have a new a la carte menu to enjoy so I returned for an evening visit to see how it stacked up.
Little, or in all likelihood nothing, about the setting has changed in the few weeks since I was last here. Hotel du Vin York is still a handsome building in a convenient location just beyond Micklegate bar from the city centre with various spaces to enjoy. There's a light and airy atrium style room as well as a more expansive restaurant and informal bar, the purpose built wine tasting room is enormously well appointed and worth seeking out a tour of too. The new menu has a bunch of new dishes that I wanted to concentrate on rather than repeating dishes from our previous visit, which sadly ruled out another turn of the onion soup that I really enjoyed last time! Cod brandade and an intriguing sounding black pudding and Waldorf salad got the nod to kick things off as a precursor to mains of lamb navarin and sole meunière, with a side of chips to make sure we had plenty to go at.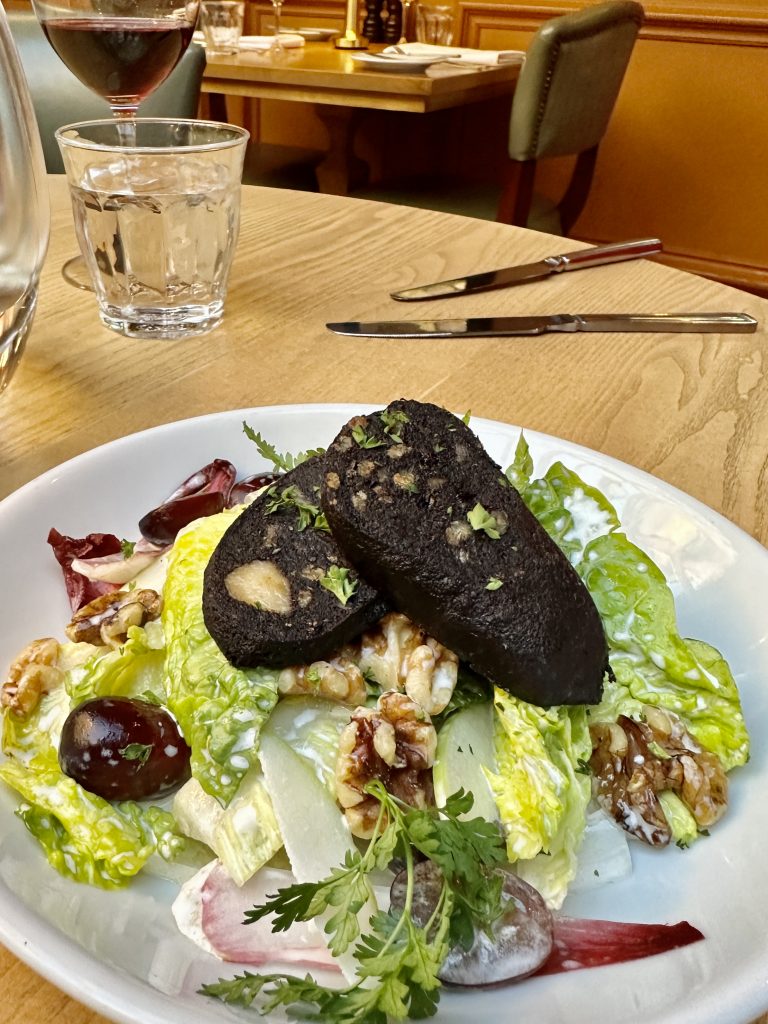 Service was just as professional and swift as on previous visits and before we knew it we were enjoying our starters. My brandade was well seasoned and had a pleasing crunch to bite through, with a well judged harissa mayo dropping a bit of heat to liven up the relatively subtle flavours of the brandade. Diced tomato put some freshness onto the plate as did a light green salad which made this a lovely start to a meal. The black pudding Waldorf salad chosen by my friend mixed together apples, grapes, walnuts and celery with mayonnaise underneath a pair of slices of black pudding – a successful twist on this classic that she enjoyed very much.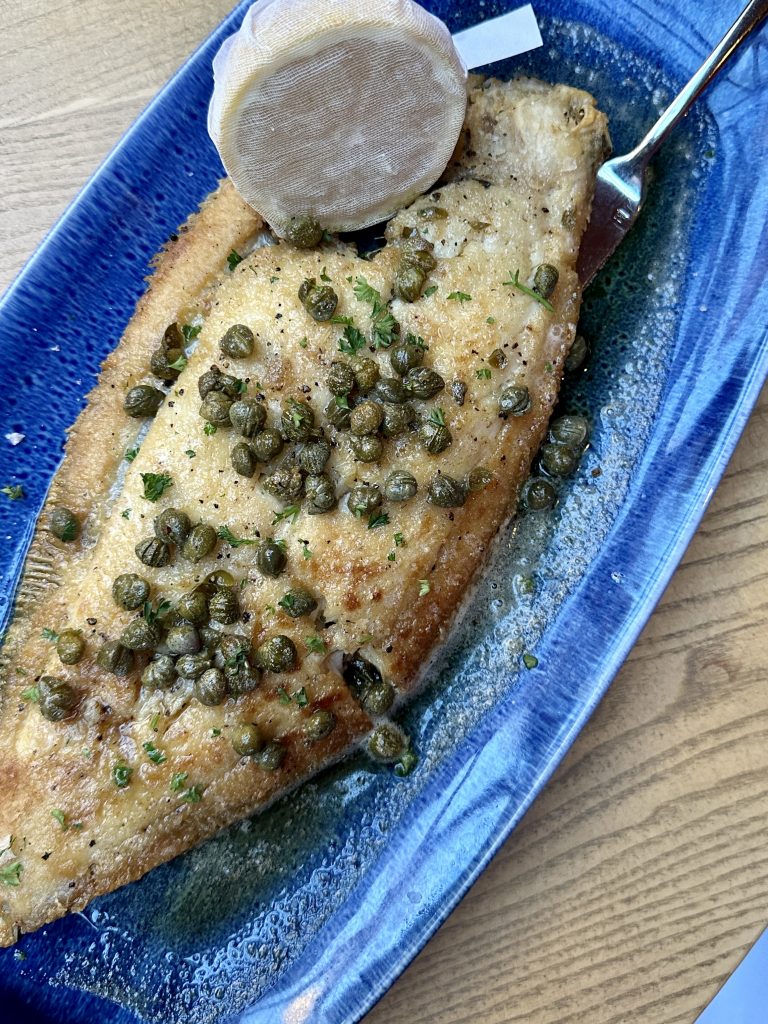 Mains followed on quickly and made a strong visual impression, the muslin-wrapped lemon with the sole being a nice touch which let us season it without risking unwanted seeds on the plate. The sole was generously scattered with sharp capers as well as plenty of butter and parsley that complemented the fish with aplomb which was a pleasure to eat with the meat easily slid from the bone. This is a dish that should feel like a luxury, something achieved comfortably here. The lamb was served with a yellow rice and plenty of root vegetables, making it the centre of a truly hearty meal and with a comforting gravy to tie it all together. We finished things off with a chocolate pot and a creme brûlée to put sugary full stop to things, both of which were perfectly well put together and tasty.
This meal continued the themes from that previous visit for Sunday lunch: good food and service in a relaxed and memorable setting. The beautiful gardens are only going to make it more appealing as we come into spring and summer; a lovely addition to the York dining scene.