Recipe boxes are one of the services that has seen consumer appetite increase while we've been spending more time at home. The major presences such as Hello Fresh and Gousto have entrenched themselves at the fore of the market while other more niche players leverage restaurant brands to replicate dining experiences in the home. Sitting somewhere between those two extremes is Little Weighton Kitchen, which is now offering nationwide delivery on the recipe boxes that it produces from its home near Market Weighton and which are embellished by the use of quality Yorkshire produce.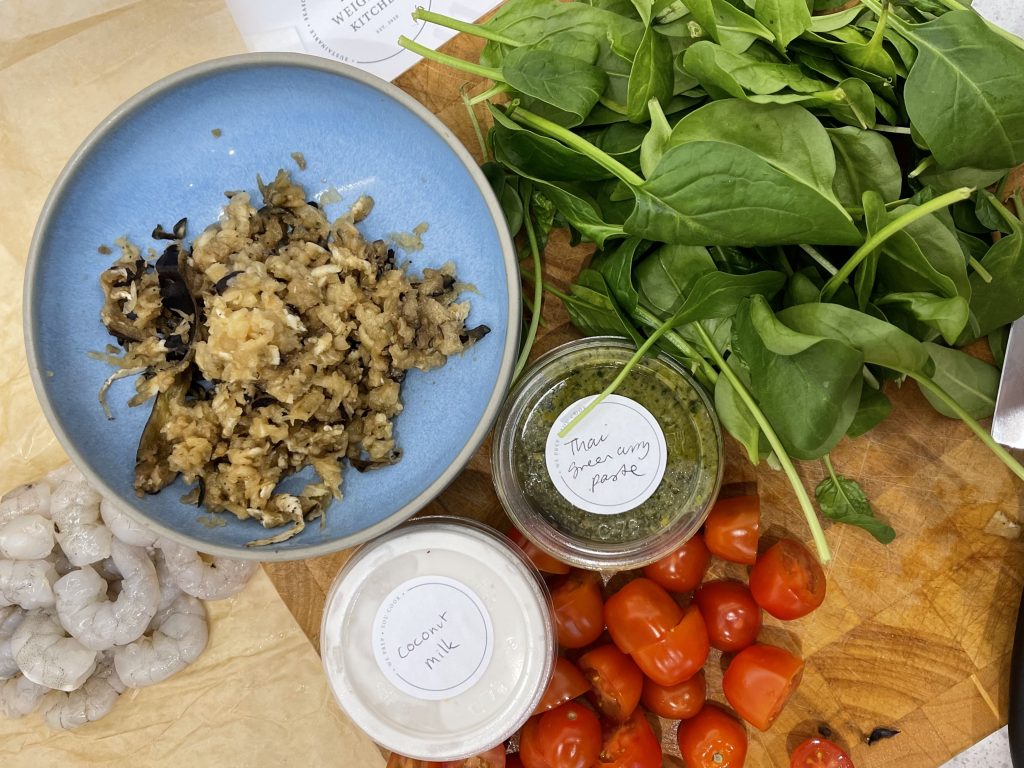 Little Weighton Kitchen is an offshoot of village pub The Black Horse, which can rather predictably be found in Little Weighton and sounds similar notes of quality, locality and sustainability to sibling Little Weighton Kitchen. Thanks to a slick website, it doesn't take long to get up and running with the service, picking from a selection of recipes that regularly rotate into something new to try. My fancy was tickled by Prawn Thai curry, Tandoori Salmon and Pork Piccata and after a few decisive clicks and a few days of anticipation, I was thanking a now-familiar delivery driver for the latest object of his labours.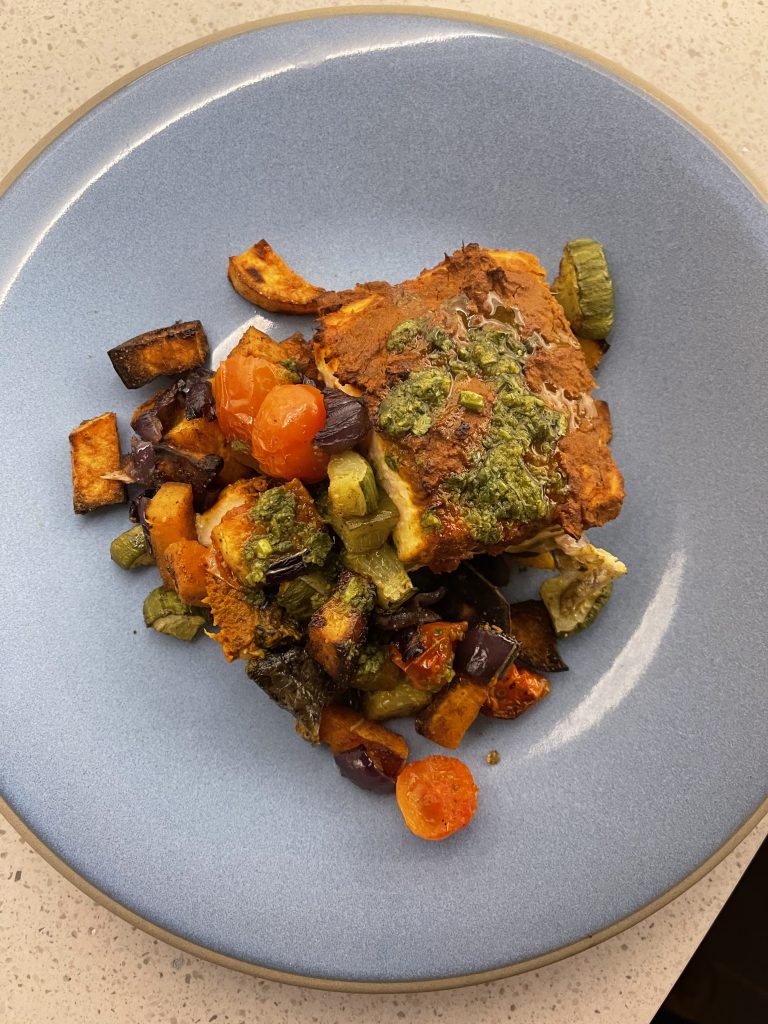 Branding and packaging was attractive, easily navigated and well segregated to get everything into the fridge/cupboard in double quick time, so later that day I got straight into the Thai prawn & aubergine curry which packed in tomato and spinach for maximum sense of health. Cooking this one involved a not-unreasonable amount of chopping and grating before assembling the results of that effort over heat to cook through, and it turned out to be the first meal eaten outside in 2021, fully deserving of the accompanying glass of wine. I bulked it out with some noodles to make sure it satisfied our appetite. Next up was a Tandoori salmon dish served over roasted sweet potato and with the elements of Kachumber salad (tomato, cucumber and red onion) roasted to form a bedding. This was another easily constructed and tasty dish, but the final dish of the trio I'd chosen was the star of the delivery.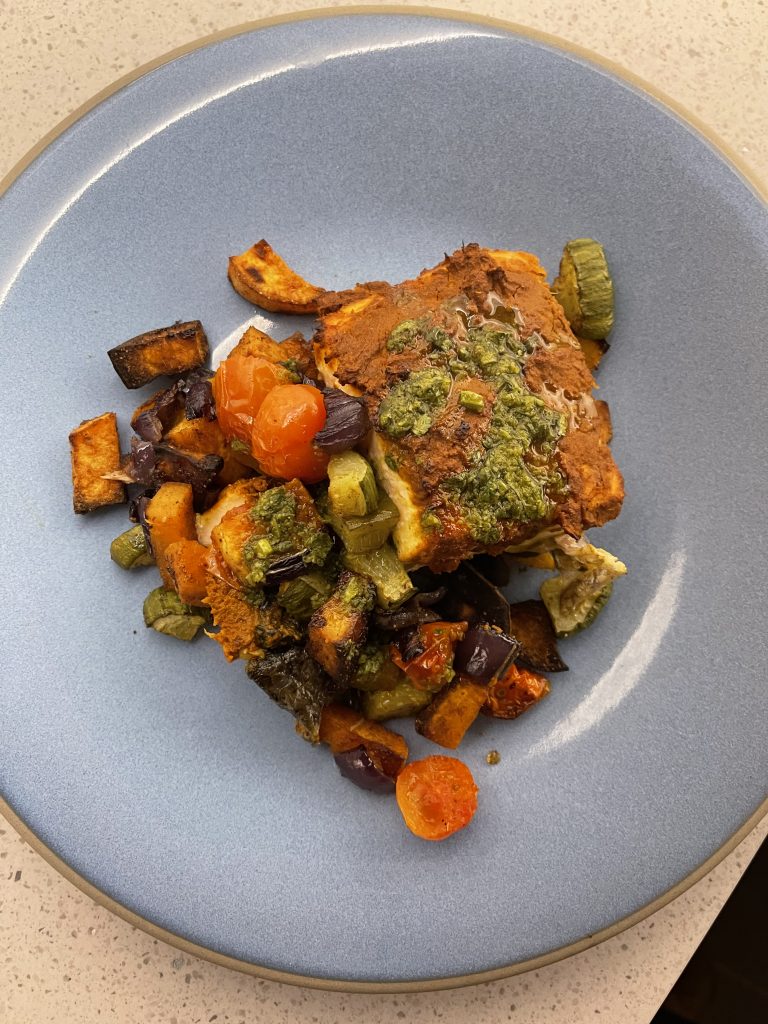 Preparing Pork Piccata had me flour and sear pork medallions to serve over a bed of grated celeriac and finely sliced cabbage which had been softened over shallot and garlic with a hit of mustard dressing, which was also used to accent the pork. Tenderstem broccoli added freshness to the plate while more bold flavour came from a caper & parsley butter that the pork's residual heat had turned into a dressing. The quality of the pork here shone through without being overwhelmed by the slaps of caper and smacks of lemon, all backdropped by the earthy celeriac into a very serious plate of food.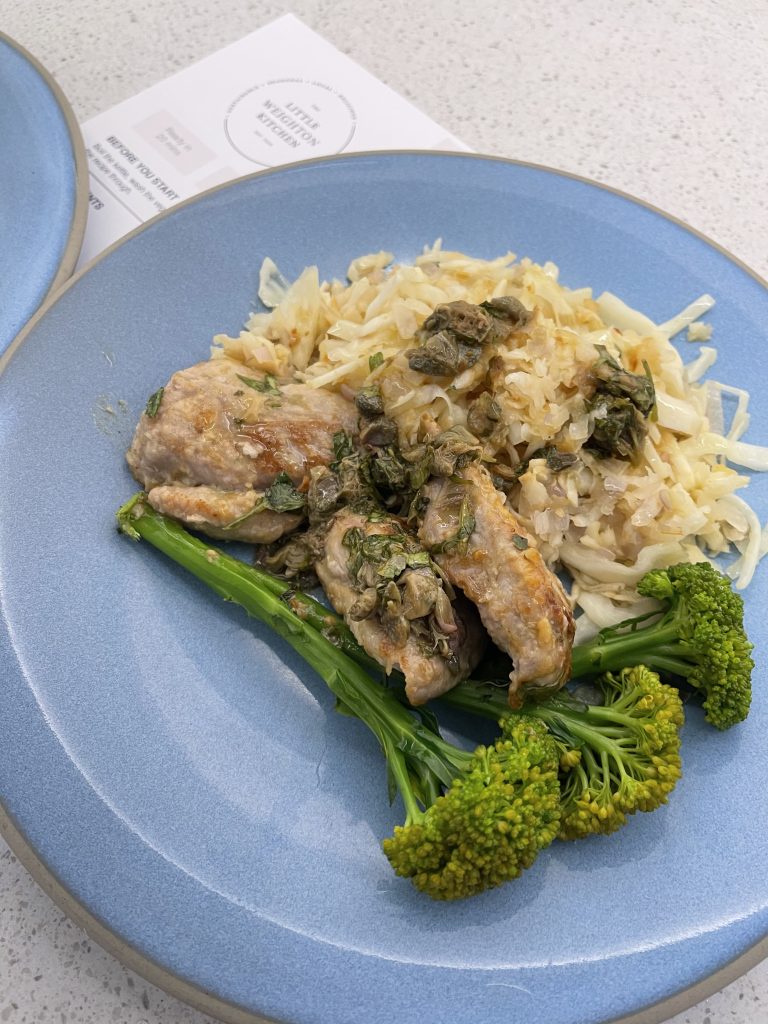 Little Weighton Kitchen is a welcome Yorkshire voice in the burgeoning recipe box world. It may not be conspicuously cheap but the quality of the ingredients and the supply chain it supports speak for themselves. The dishes are intelligently constructed and instructions written with a welcome dose of common sense in mind, offering a good mix of accessibility and willingness to put you to work where there's reward to be had. This taste of it has also piqued my interest in The Black Horse so, in due course, I'll have to make my way there for a little more Little Weighton.
(PR product, no charge made)