While it's hardly been an easy time, it's not all been horror stories for the last 12 months. While it's been undeniably grim for the majority, there have been opportunities for the right kind of businesses with the right kind of attitude to grasp the virus-soaked nettle and make waves. This is exactly what Yuzu have been doing over that period, serving up their range of baos, gyoza, curries and various specials from a couple of locations for delivery throughout the pandemic in York, and occasionally for dine in as the situation allowed. They've now settled into what looks to be a productive partnership with Brew York and are really spreading their wings. One of the newest experiments from them is the You do Yuzu at home kit, which I was lucky enough to be amongst the first to sample and is now on sale.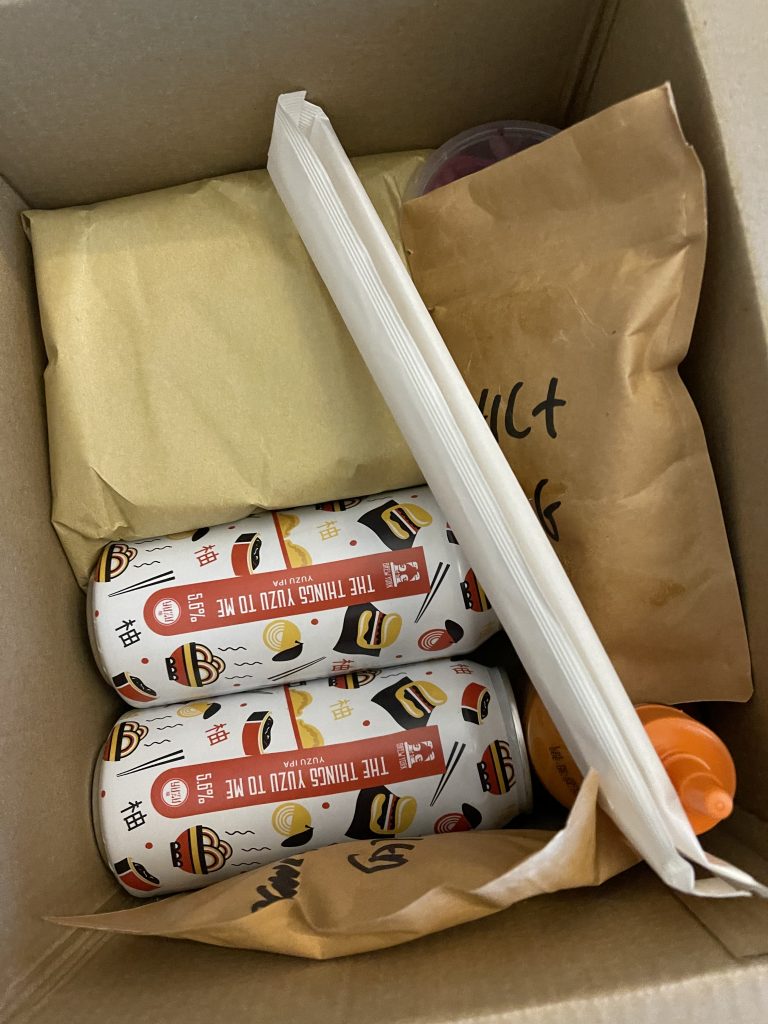 The You do Yuzu at home kit throws together enough bao buns and gyoza for an evening of gluttony along with a couple of bespoke beers from Brew York to enjoy with the fruits of your labour. Having had the pleasure of Yuzu food both eaten in and at home, I had a good baseline to understand how my efforts would measure up as I set about unboxing my evening's bounty. The packaging is as smart as you'd expect, with everything neatly fitted together in a diminutive package and beers chilled ready to go, so it wasn't long before we were up and running with our dinner. Getting the six baos together doesn't take much in the way of skill, heating through the pork filling in a pan while bringing the buns up to temperature in a steaming basket; a process easily substituted for a blast in the microwave if your kitchen is less cluttered with kit such as steaming baskets than mine. With that done, we popped the gyozas into the pan we'd used for the meat, after a quick wipe, for them to develop crispy bases while we assembled our baos.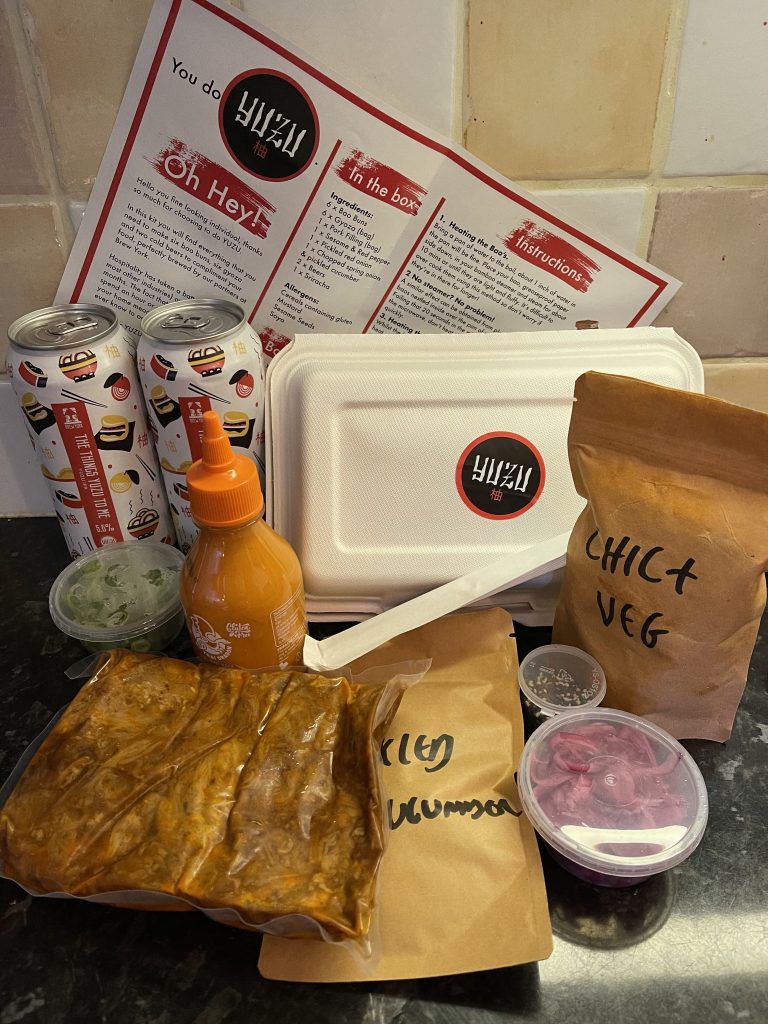 The finished baos were variable in standard of presentation to some degree, though improved from first to last effort, reflecting the delicacy of the job the professionals do day in, day out. There was more filling provided than I could cram into all the buns and I think I did a reasonable job of making them attractive enough to wolf down pretty quickly. Inevitably, presentation is going to vary in the final products between recipients but there's everything you need here for an entertaining evening putting your own spin on your Yuzu fix. Everything tasted indistinguishable from the delivery options and this "You do Yuzu" kit represented a nice saving on the usual take out prices.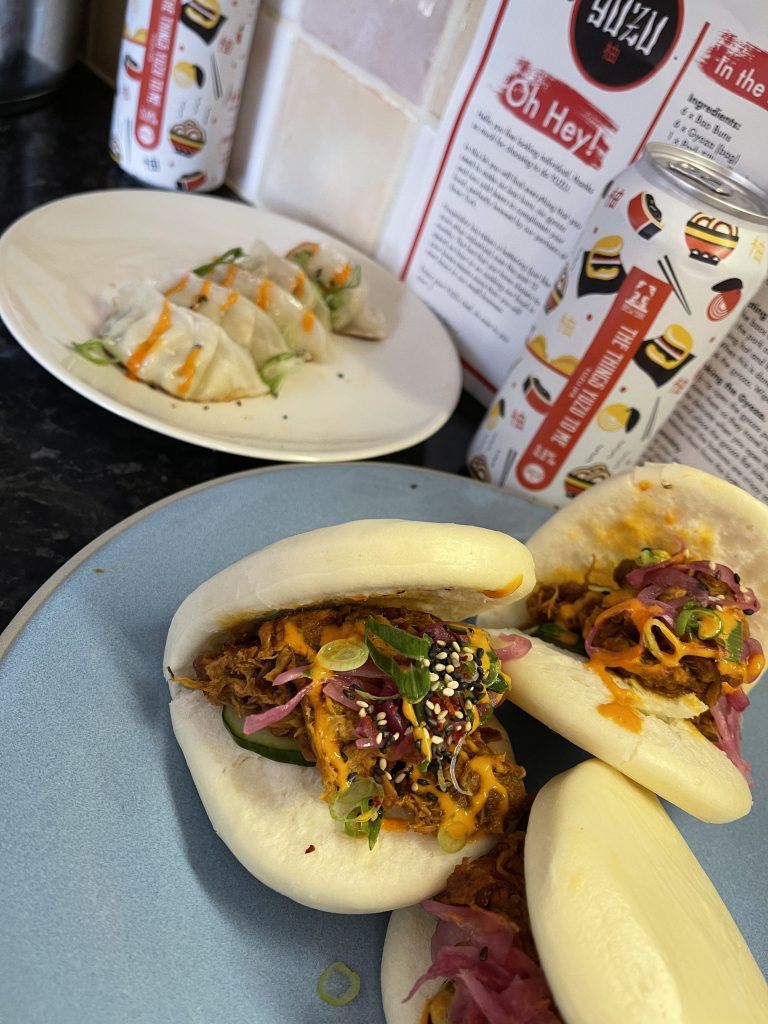 Yuzu has done a brilliant job of identifying and developing its niche over the last tough year. Their partnership with Brew York looks set to flourish with them also collaborating in Leeds and Pocklington and, while takeaway demand is bound to drop in the short term as we enjoy our freedoms, the temptation to get yourself a treat at home isn't going anywhere. You do Yuzu is another way to enjoy their delicious and great value dishes that puts a different and fun spin on things.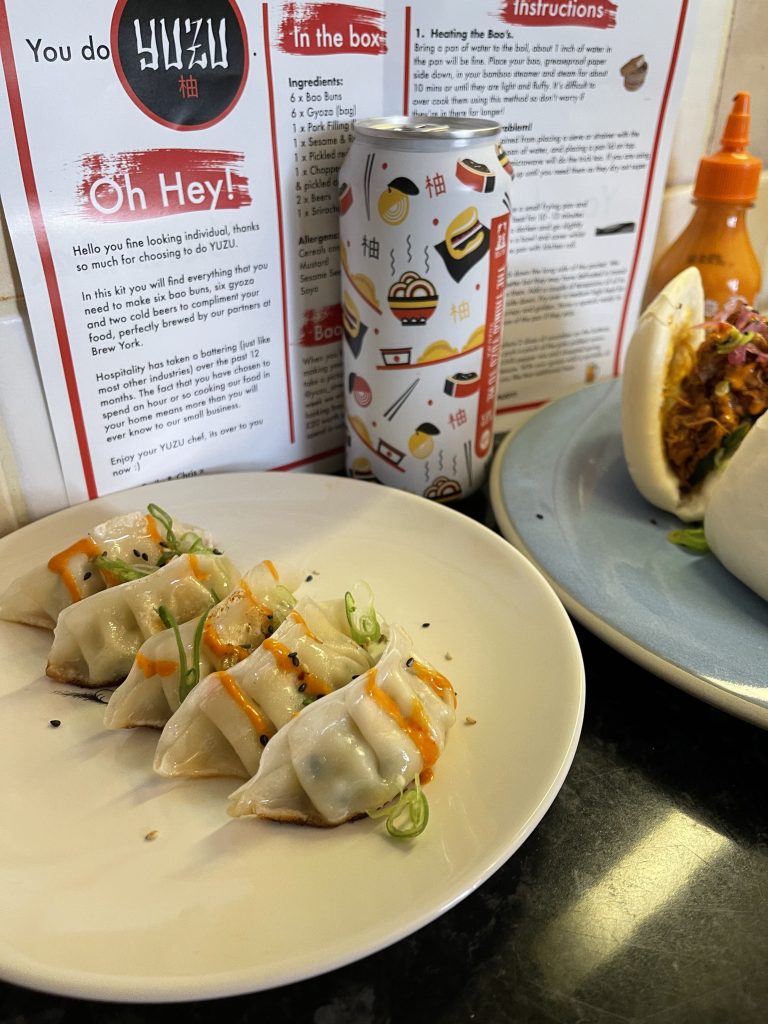 Disclaimer: PR product