As we approach the grim anniversary of major restrictions on our liberties, which finally seem to be within sight of being removed, there are many questions to come about the relative normalcy of the society we'll come back to. The hospitality world, having adapted to the strictures of the last 12 months, will inevitably be a different beast as we blink our happy way back into its embrace but I do wonder to what extent the at home offerings that have become customary over the last 12 months will remain. Another of these to find its way to my door recently was from Bull and Co York on Walmgate, which occupies the building previously home to the now relocated Barbakan.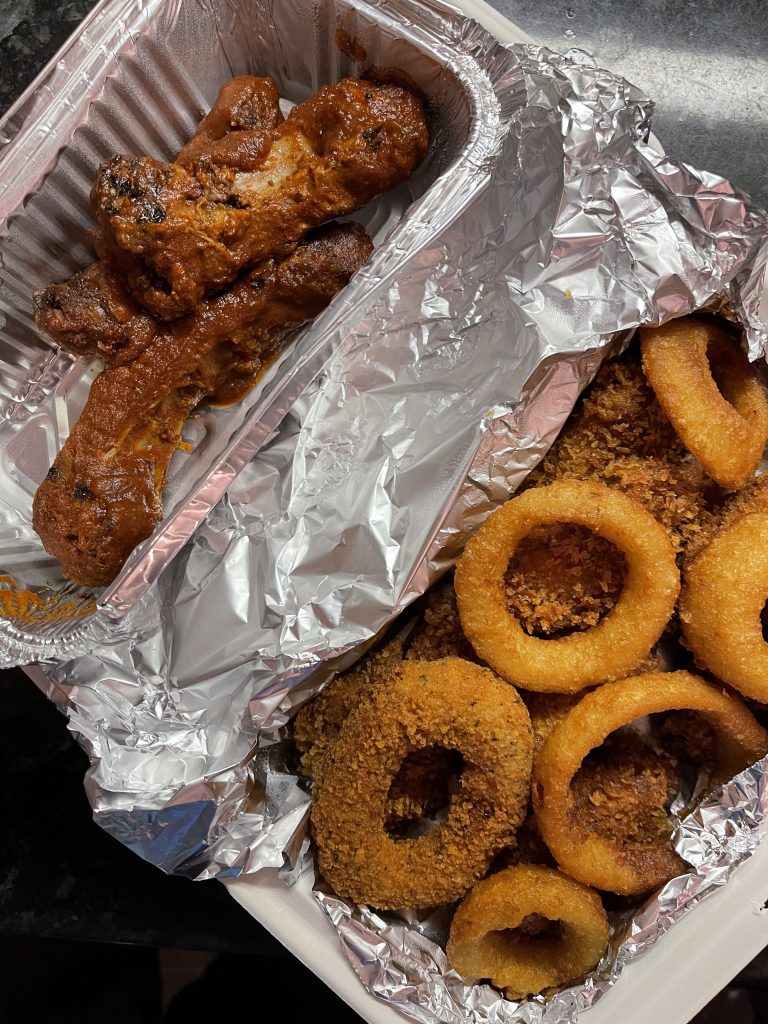 Bull and Co serves up steaks, burgers and other dishes inspired by American style steak houses, also including sharing platters, loaded fries and milkshakes. The emphasis is very much on indulgence here, with hefty quantities of rich food being the order of the day. I've been meaning to visit since its opening but the loosening of restrictions over the last year haven't merged with an appropriately free bit of time to call by, so a delivery was the perfect way to right that wrong. The delivery arrived on time on a Friday evening, perfectly timed to relax into the weekend.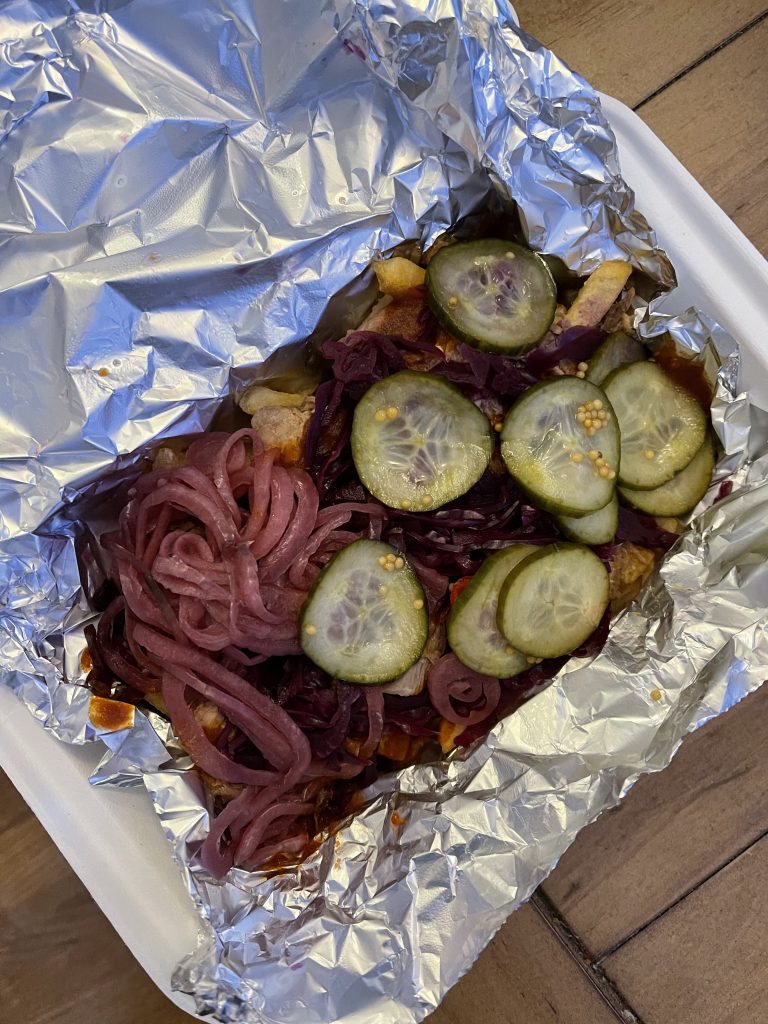 We kicked things off with a Bull and Co York sharing board which borrowed from a few of the other starters to pull together a selection of wings, ribs, onion rings, cheese bites and fries to pick at along with sauces and pickles. This generous selection was a great way to get our fingers and chins dirty, there's no elegant way to engage with food like this! We then set about loaded fries that piled on rich pulled pork and a generous round of pickles to sharpen things up, I can see these being a winner as it becomes socially acceptable to share dishes in restaurants again!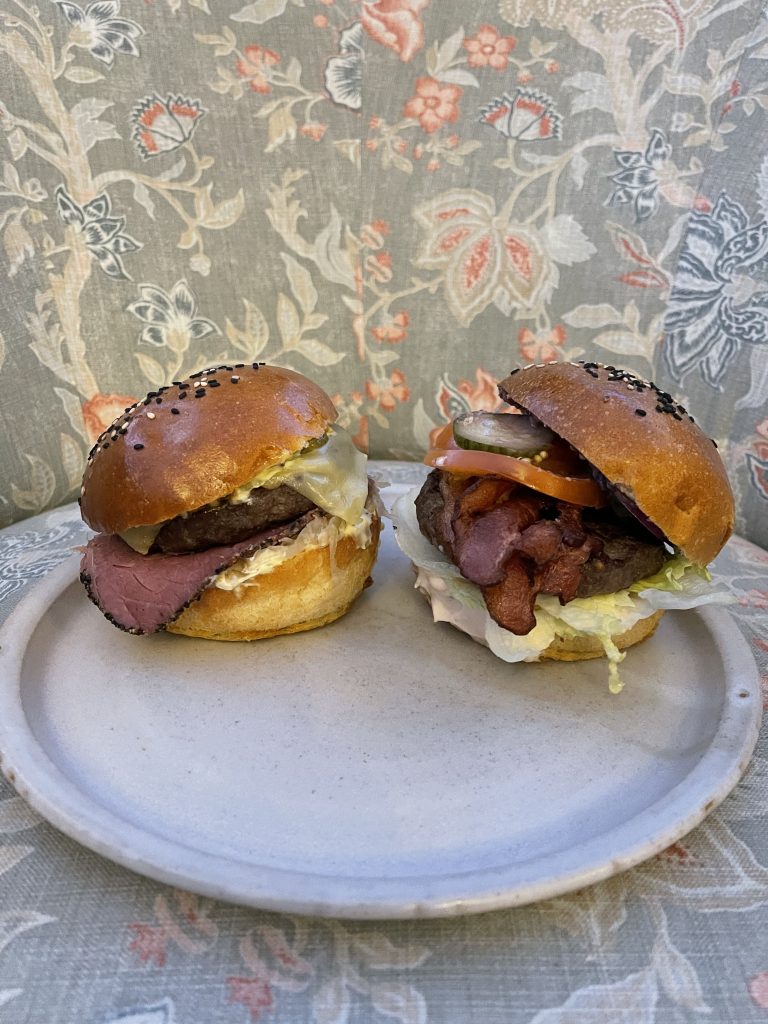 Next up were signature Bull and Co York burgers, making great use of Haxby Bakehouse buns and good quality meat as a basis for embellishment by cheese, pickles, salad and other accoutrements as appropriate to the burger's theme. The New Yorker threw sauerkraut and pastrami into the mix to make a compelling case for a repeat order and the classic burger was just as satisfying a way to break the days calorie allowance.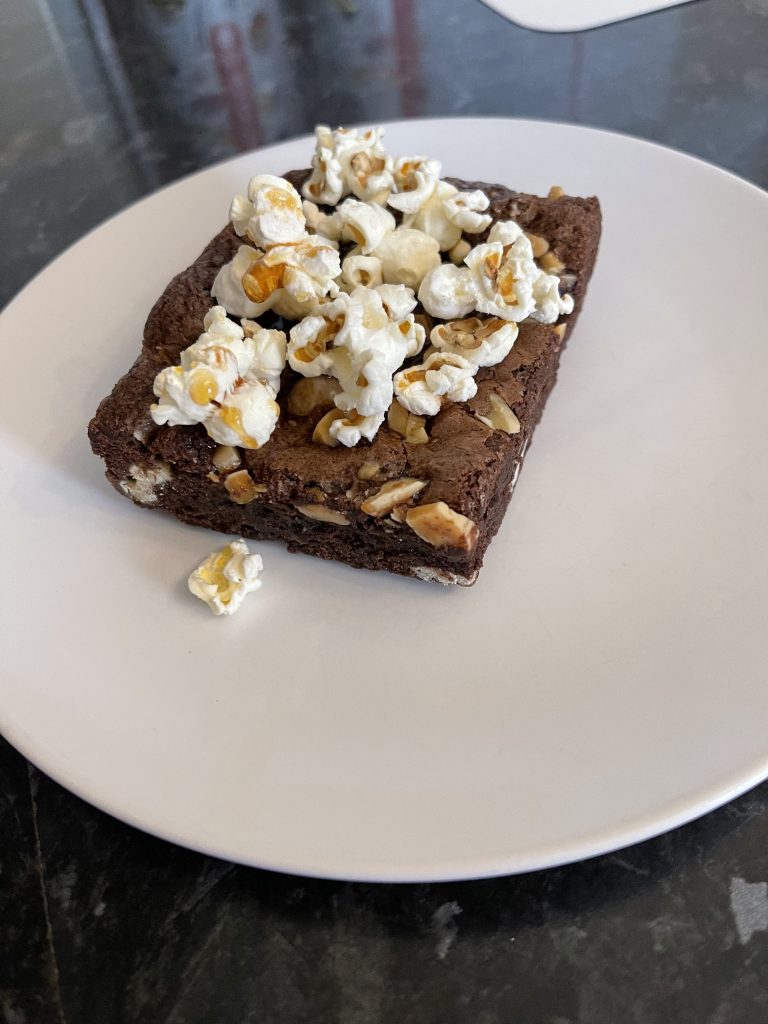 It would be a little odd to go for a meal as indulgent and calorific as this without having something sweet so a gooey chocolate brownie and a banana milkshake finished things off on a suitably over the top note. In a few months' time we'll have a better idea of where we stand with eating out and what the role of a takeaway will become, but eating dishes like this in the comfort of your own home where there's nobody to witness the inevitable minor indignities of this wonderfully comforting food is an attractive prospect.