Who's had enough of eating at home now? Bored of cooking? Life turned into a never ending race to keep the dishwasher fed and laundry at bay? Itching to get back out and about into the wilds of York's hospitality scene? Sentiments I think many of us can identify with. It's only a few torturous weeks until we get some freedom back on that front so we still have to content ourselves with deliveries and take-outs, the latest of which to cross my path was The Blue Barbakan Takeaway meal.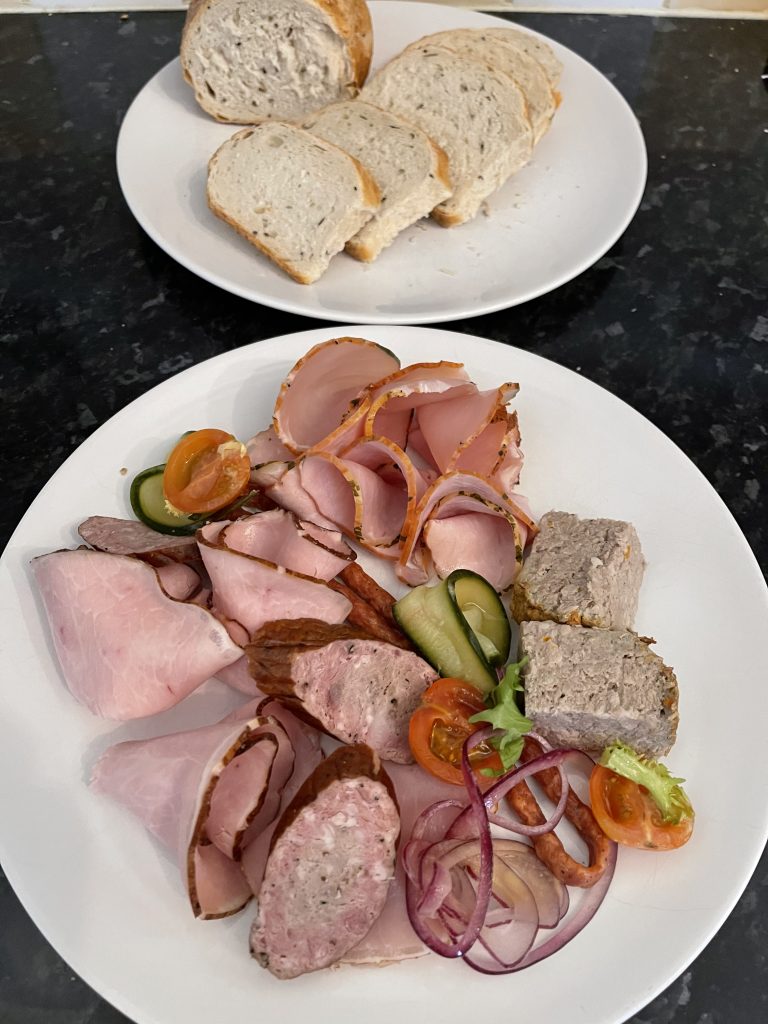 The Blue Barbakan is the relatively recent expansion and relocation of The Barbakan, the name changing when it took on the premises formerly occupied by The Blue Bicycle, which never reopened after the 2015 floods. The Blue Barbakan has been, regardless of location, a favourite of the independent food scene in York for many years, winning fans for its hearty portions of well realised regional dishes. I've been many times over the years and never been disappointed, even on a recent trip during which they had to navigate a power cut in the middle of service! I obviously leapt at the chance to try The Blue Barbakan Takeaway.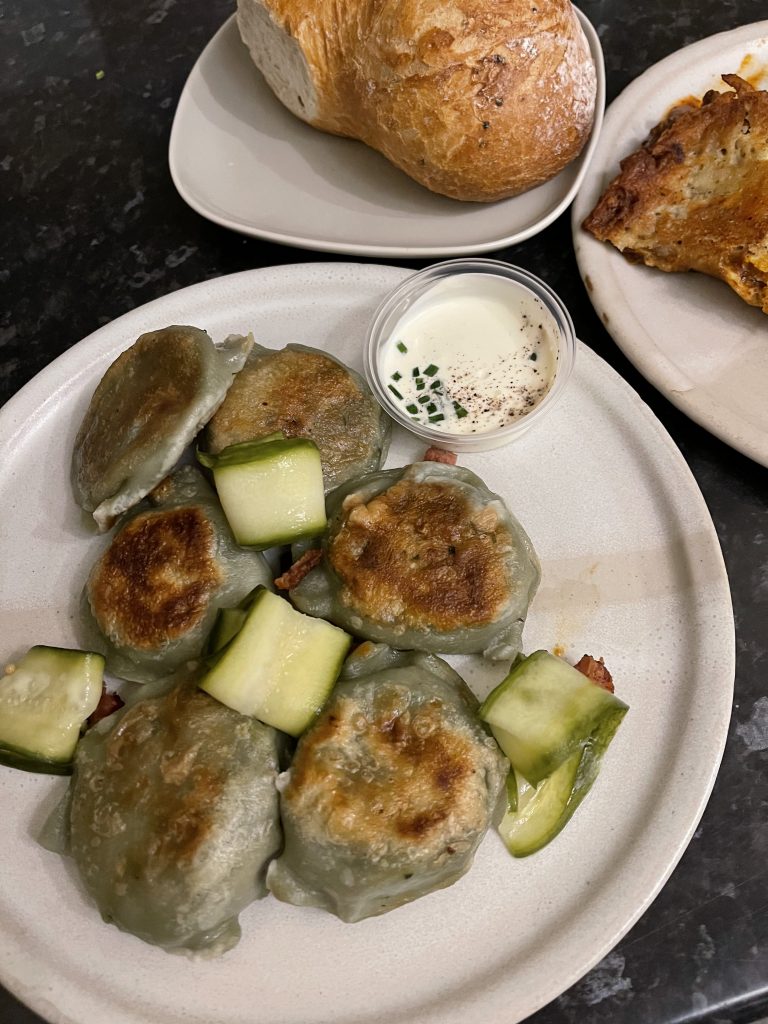 The Blue Barbakan Takeaway is available for collection or delivery through Just-Eat, though be sure to check the restaurant's social media for offers should you order directly. At the moment that includes three courses for £20, easily one of the best value at home meals in York right now. Our delivery arrived as promised, piping hot and ready to get stuck into. To start with, we shared a platter of ham and sausage with pickles and still-warm caraway bread and a portion of their legendary pierogi, filled with spinach in this instance with a few more pickles scattered across and a soured cream dip. Obviously cold ham travels just fine but thankfully the pierogi made it in one piece too and were indistinguishable from those served in the restaurant despite the journey.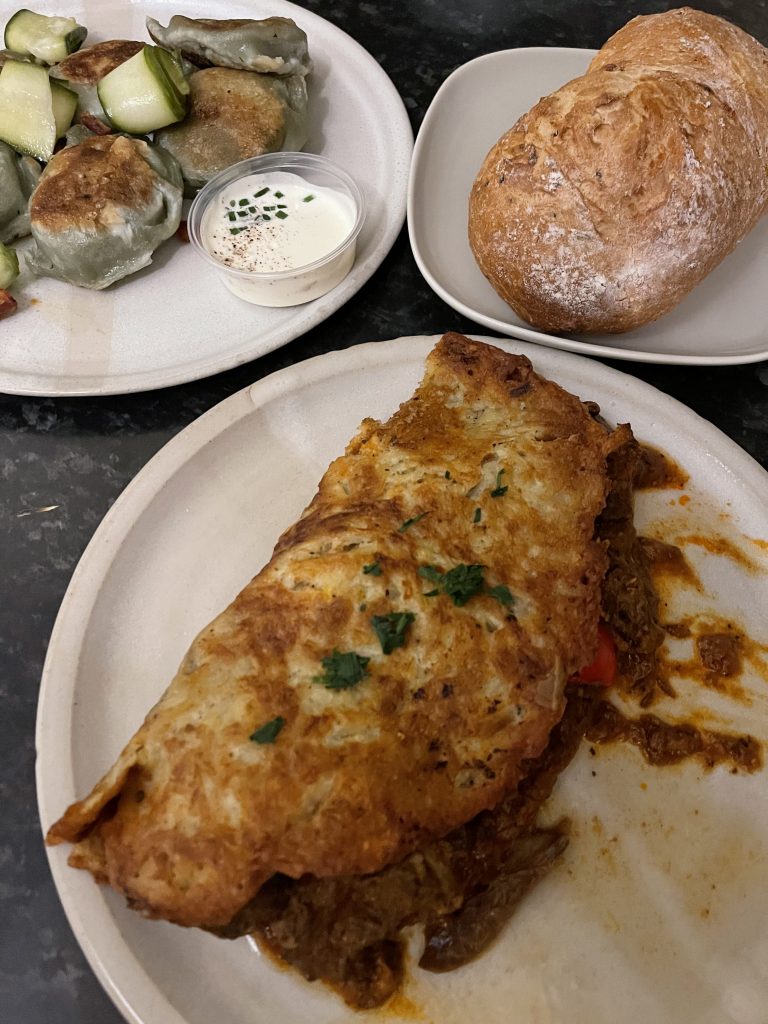 Potato pancake with goulash is one of my favourite dishes at The Blue Barbakan and the transition to my dining room was smooth, not sacrificing any of the depth of flavour in the goulash or the well judged crust on the pancake that really edges it up the priority list when ordering from The Blue Barbakan Takeaway. Desserts at The Blue Barbakan have always been strong and both the cheese cake and salted caramel tarts that arrived packed in plenty of sugar highs in portions that were big enough to keep us going into the following day.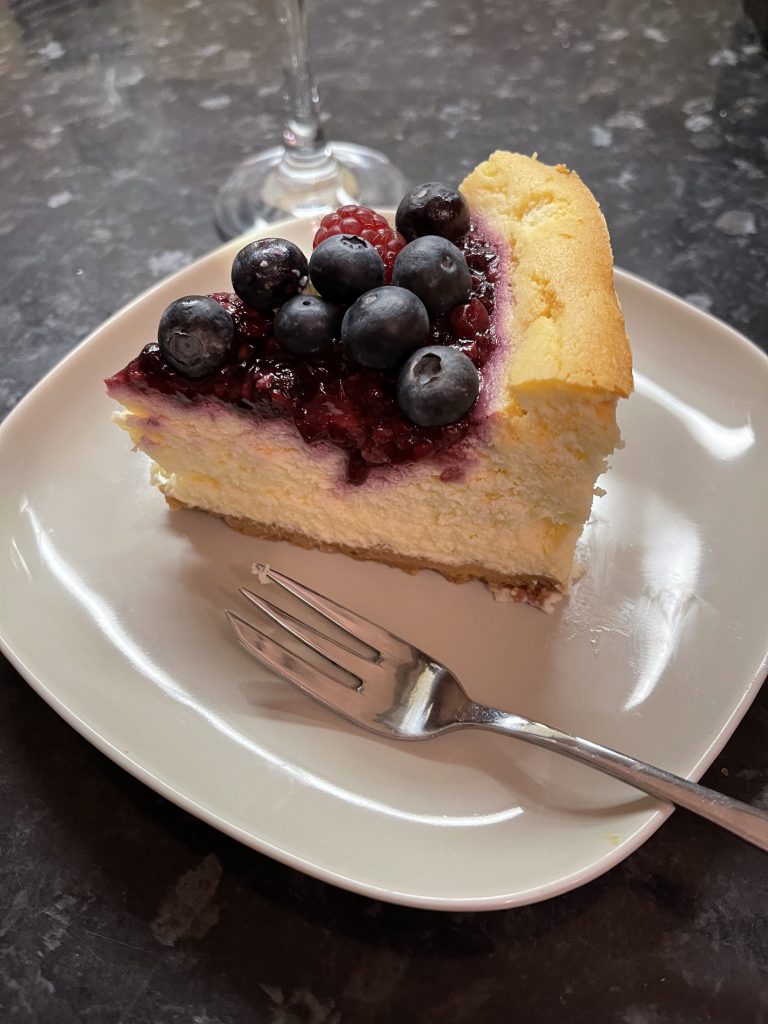 Short of sending someone to wash up after, there's not a lot that The Blue Barbakan could do to improve this meal. Dining in their restaurant is a convivial experience that offers good value, great consistency and top notch food and they've done a great job of transplanting everything they can into food to enjoy at home. It's certainly whetting my appetite for a return to the restaurant and I absolutely recommend tiding over your restaurant cravings with a treat from The Blue Barbakan.