I don't think many of us are doing the things day to day that we expected to be doing six months ago. Even if we are, I suspect we've all seen significant changes to how we carry out those activities such as working from home or going about our business separated from customers by a screen. This is particularly true of the events industry which has been decimated and which has led to such oddities as a well-regarded events caterer working in a tent in a hotel garden. Enter Hog and Apple at Thor's Tipi.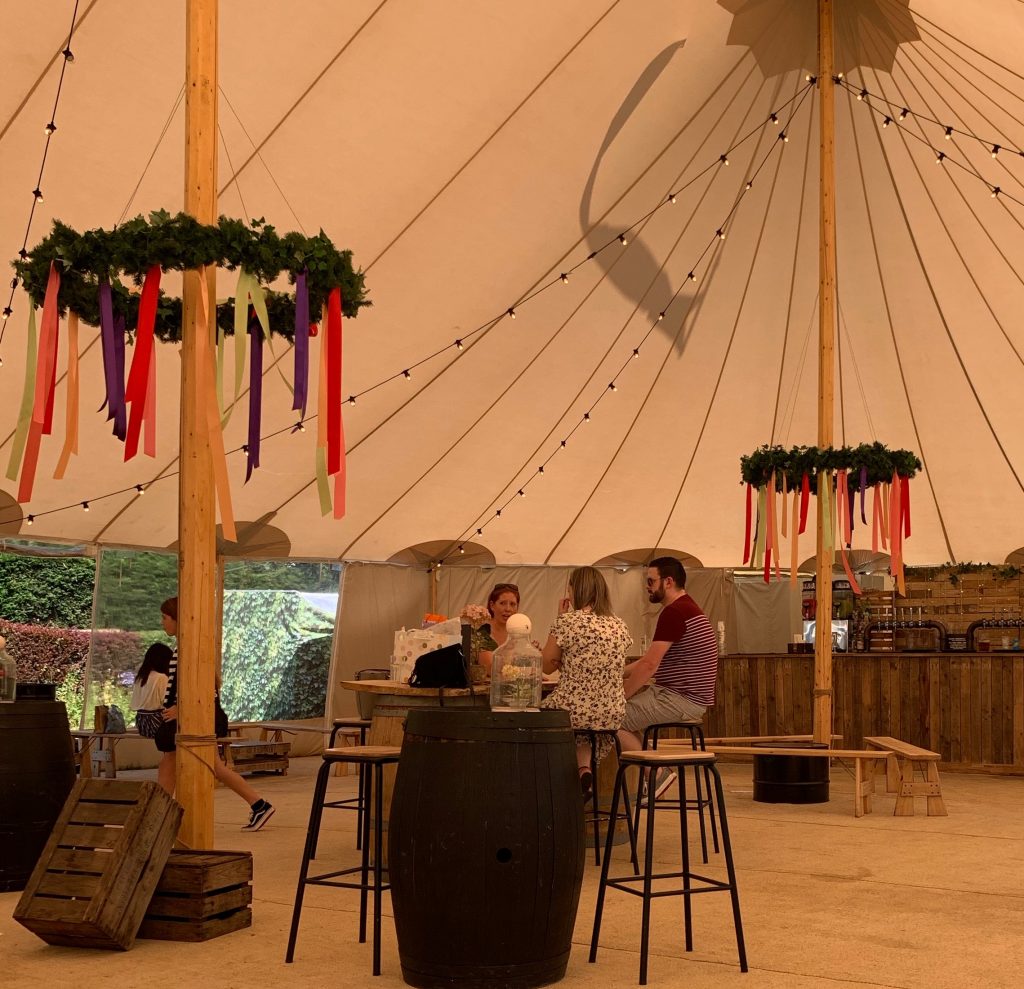 Admittedly that's a rather reductionist way of describing Thor's Tipi, which has popped up in many landmark locations around the city over the years, both as a destination in itself and as compliment to attractions at other events. This time you can find them in the beautiful gardens of The Principal Hotel, the spacious nature of which allows for plentiful social distancing as servers weave their way around to provide the table service that's starting to convince us we must be part of mainland Europe after all.
Once events were clearly off the cards for at least the huge majority of the summer, event caterers were clearly in a sticky spot. One of these, which was unfamiliar to me, is Hog & Apple Catering who have taken up the challenge of supplying the food at this location. While this was a new name to me pre-lockdown, the Sunday Roast that they were good enough to send me an example of during lockdown was comfortably one of the best roasts I've ever had, so I was keen to head down and try this one out.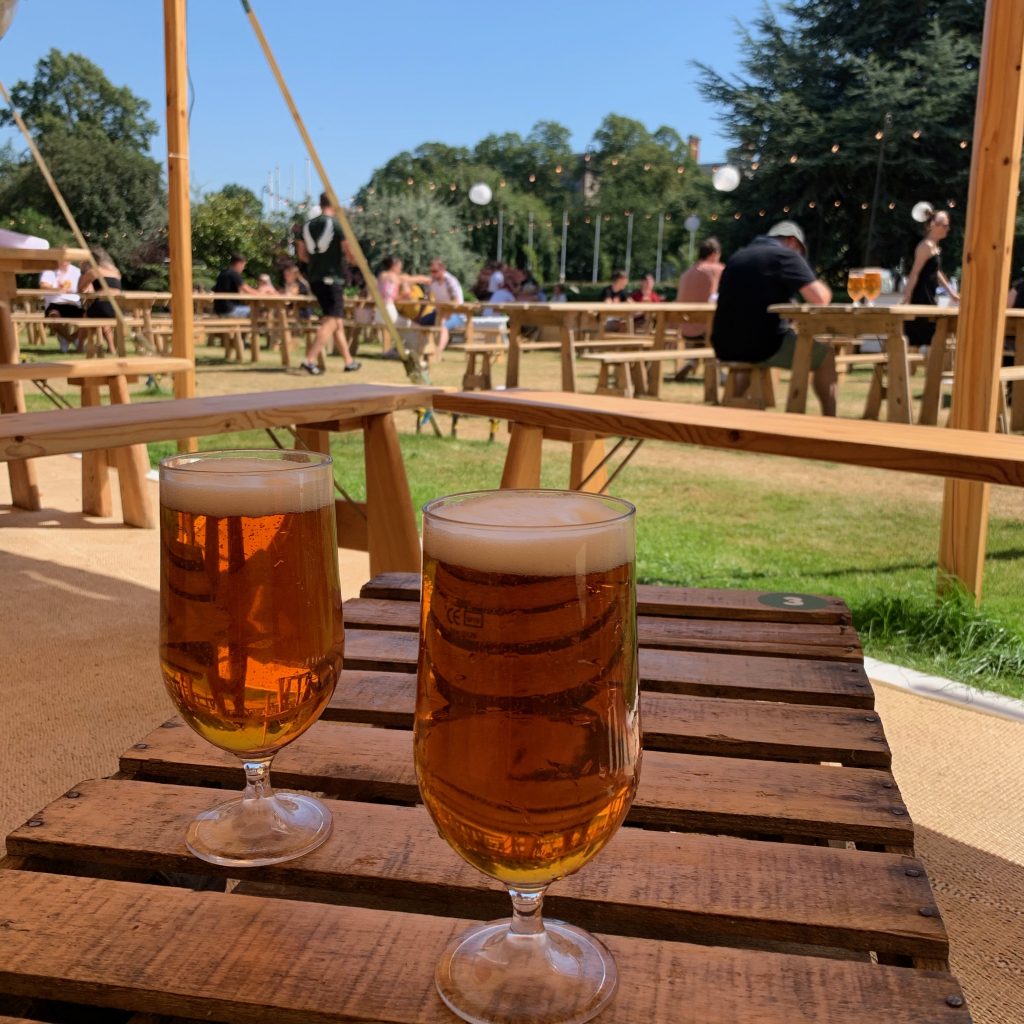 The Thor's Tipi set up is reassuringly familiar to its previous installations once the track and trace niceties have been undertaken, with plenty of space to relax into separate groups. Table service for drinks has been smooth on the few occasions I've visited, as was food service on this occasion, with a menu featuring grilled sandwiches, loaded fries and steak with various Viking themed names. I was happy to follow suggestions, which led us to "Odin's Bowl" and half each of two grilled sandwiches, "The Lagertha" and "The Ragnar". The option to order a half sandwich is unusual and worth noting if you've a lighter appetite or, like us, appreciate the opportunity to try a greater range of dishes.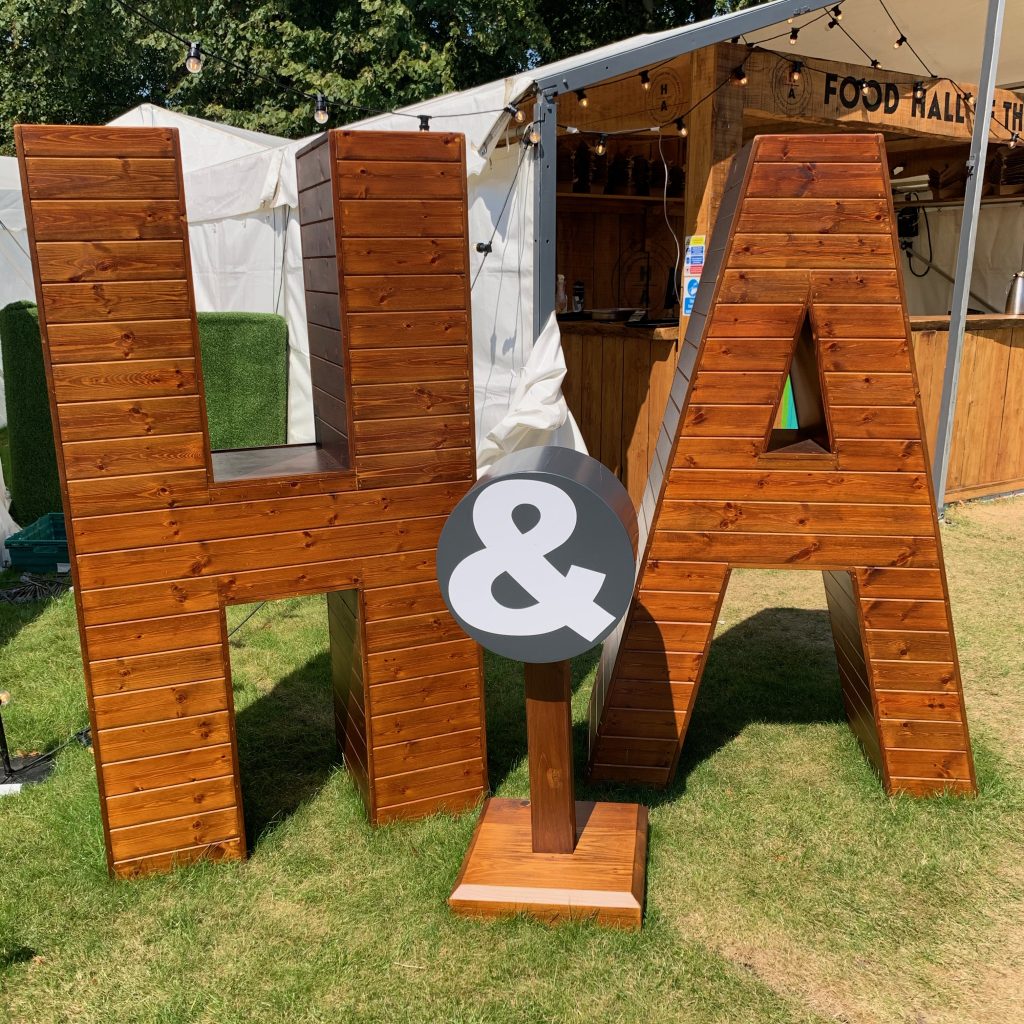 After the food arrived quickly enough for convenience but without making us feeling rushed, we got stuck in. I wasn't expecting food served in a box under a temporary structure to throw itself into the trappings of fine dining, and neither should it, so we were more than happy with the resulting meal. The vegetarian "Lagertha" was the pick of the grilled sandwiches we chose with bhaji, dahl, mushrooms and cheese sauce making a happy jumble inside a flatbread and crumbled frazzles adding a slightly surreal crunch. The "Ragnar" was a much more conventional affair with ciabatta, bbq beef brisket and cheese bringing pickles and slaw into the mix too under aptly titled "Filthy Sauce".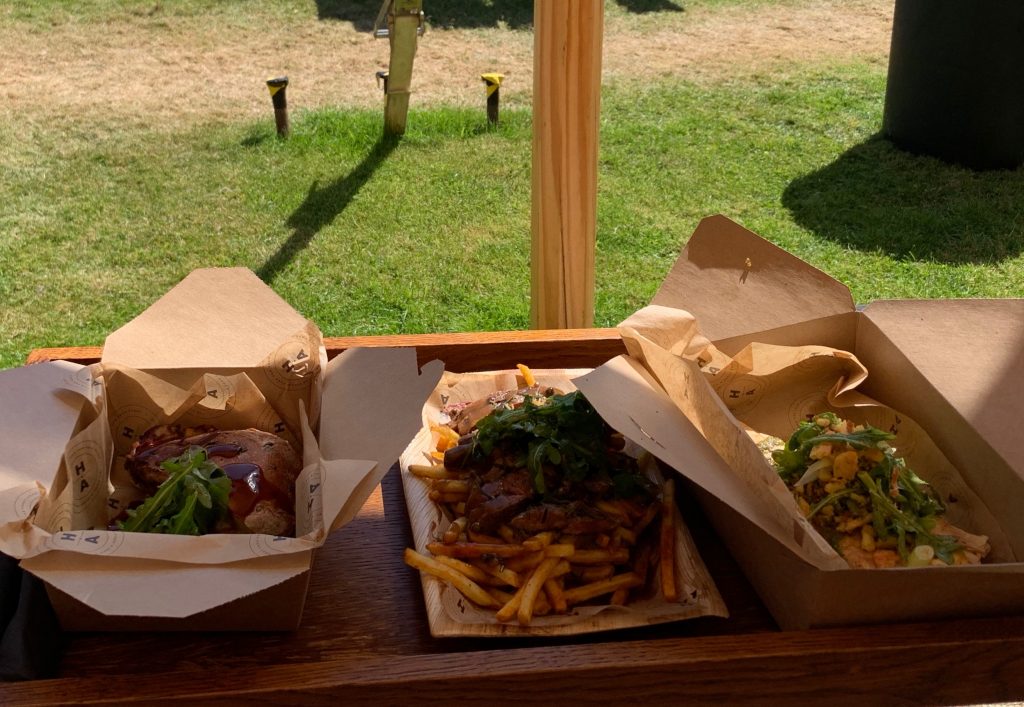 "Odin's Bowl" was the real star of the lunch, a relatively simple combination of steak strips over fries with a peppercorn sauce and a good handful of rocket. At twelve quid for rump steak, this has to be the best value steak and chips in York right now. Sure, there's nothing intricate or particularly unusual about it but it's well executed, made from decent ingredients and my experience of Hog & Apple suggests it'll be consistent. There's been a nice buzz around Thor's Tipi since it opened and the food has drawn near-universal praise, a chorus that I'm more than happy to add my voice to. Hog & Apple have taken to this style of catering like a duck to water, making a strong case for this being the most desirable place for open-air dining in York this summer.