I've recounted before how The Star Inn the City was a tantalising view from my desk while under construction many years ago. This may or may not be a trick of my memory as I age but the sight of an exciting new restaurant from Andrew Pern emerging while I was subjected to the various contrivances of daily corporate life in Financial Services has stayed with me. At the time I was longing to be more involved in our city's food scene so each visit brings a happy dose of symbolism for me now. With lockdown over (subject to regionality and good fortune) and a new menu to try I was all too keen to accept an invitation to see how higher end "new-normal" dining out would be.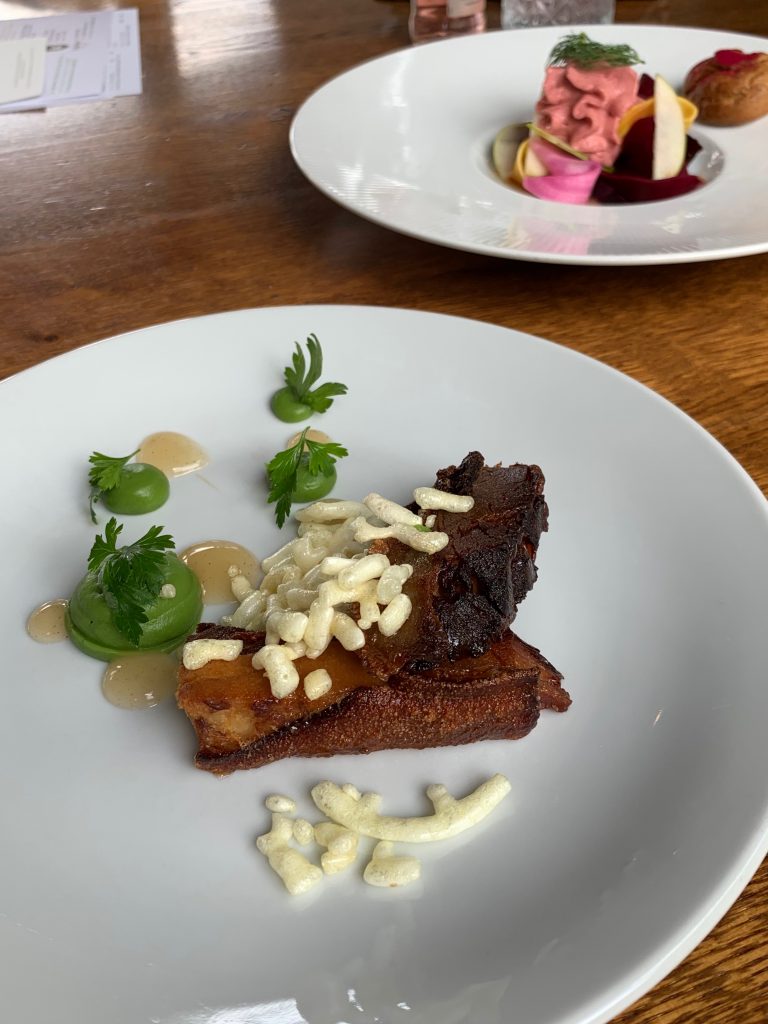 Post-lockdown it's even more of a comfort to descend from Museum Street to the restaurant's entrance which also leads through to the Museum Gardens. With hands sanitised we were quickly on the way to our table, noting some changes to the setup on our way. There're fewer tables available to allow for more distancing and the tables seem a little barer than usual with cutlery now coming out when food is ordered. Servers in masks hardly registers these days and disposable menus is a change you'd not notice if you weren't alerted to it. Speaking of menus, starters and mains are joined these days by morsels on which to graze with a drink and a selection of snacks such as burgers, which look to be closer to meals than snacks to my appetite. Of the grazing plates, I can happily recommend the mussel fritters to munch with a beer overlooking the Ouse. On the subject of that terrace, it's worth noting that at present the full menu is available to order al-fresco rather than being confined to indoors.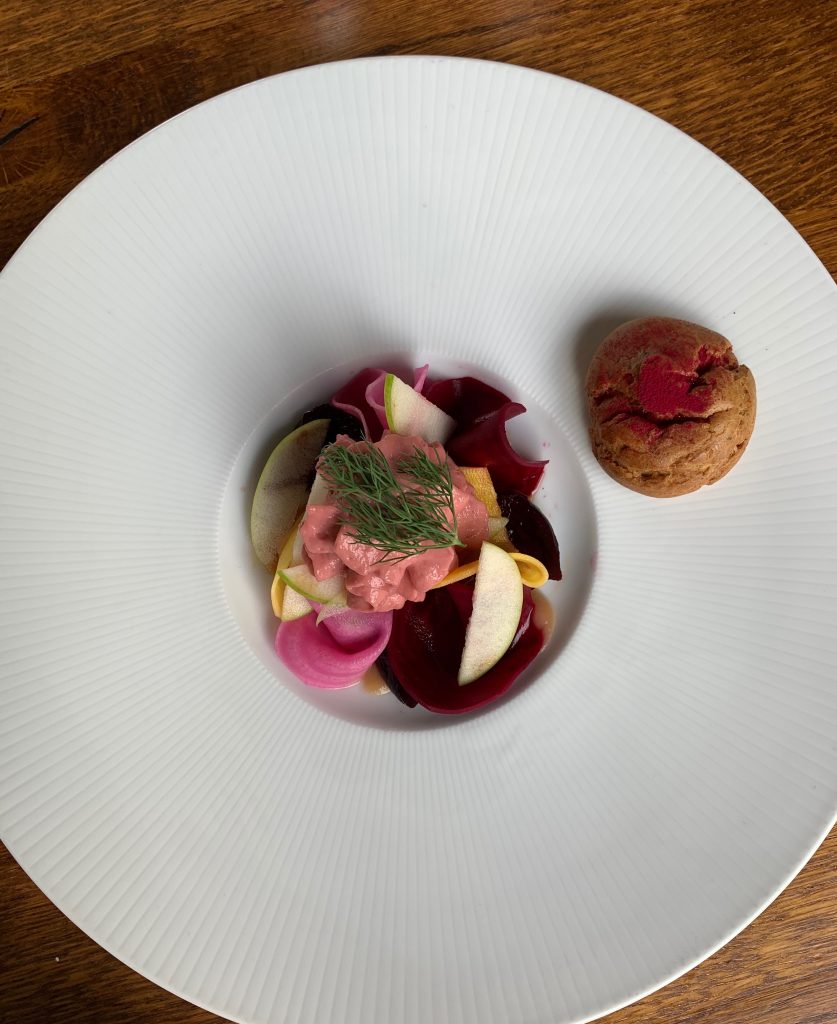 We skipped the "snacks" in favour of something that would allow us to relax into the full restaurant experience. Head Chef Matt Leivers is now well established in his role at 'City having previously headed up the Star Inn the Harbour and worked at the Harome "Mothership". My previous experiences of his food have been uniformly positive so I approached this meal with a hearty appetite and high expectations.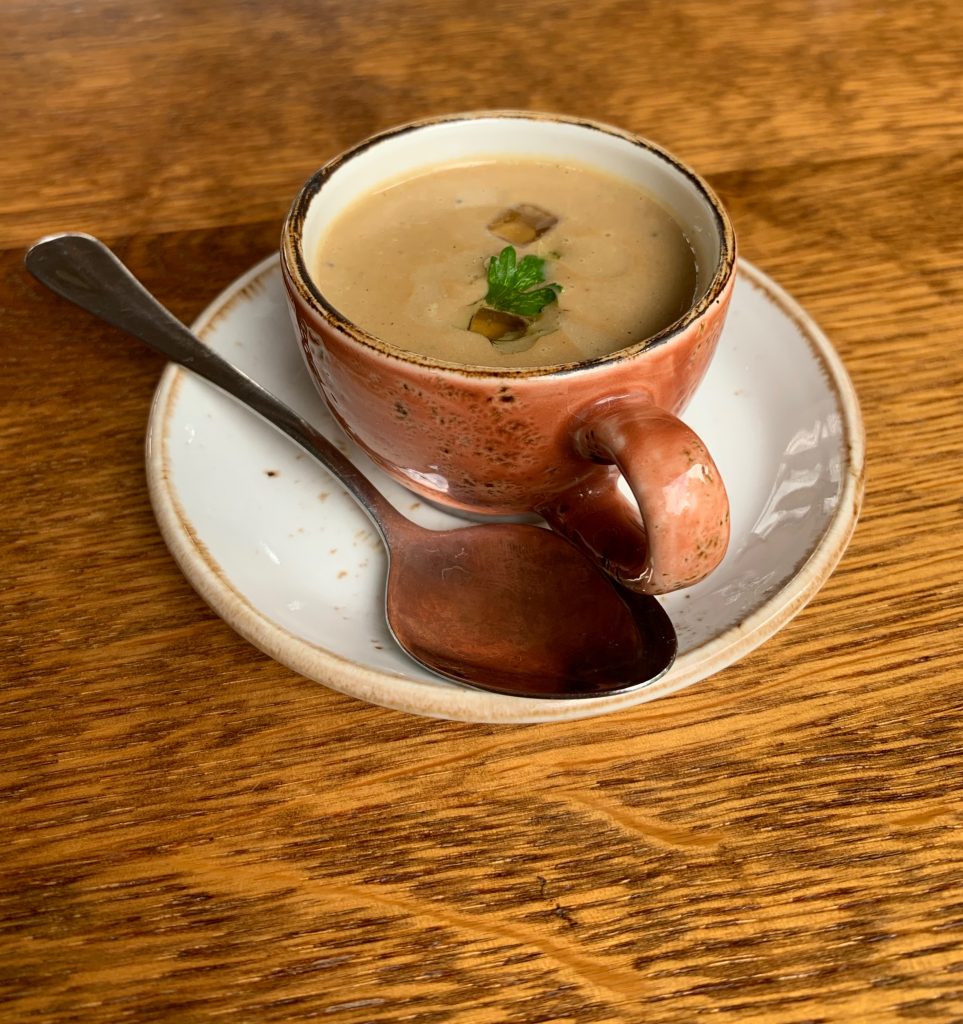 To start things off we went with a salt baked craupadine "beetroot whip" and some maple glazed pork belly, which featured on the day's specials menu. Of these the beetroot was the knock out, with slivers of smoked apple bringing out the best of the beetroot that was presented as ribbons and a foam along with roasted segments. Sherry vinegar caramel came to the plate to broaden its appeal further and the blue cheese gougère it came with would be happily devoured in unhealthy quantities if available in this house. Pork belly could have been a rich and weighty dish to start a meal with but complemented by broccoli puree and dabs of spiced cider jelly it resolved to a well judged portion with puffs of crisped potato in the mix for texture too. Also amongst the starters, my eye was drawn to a caramelised onion velouté that they were good enough to also let me sample a taste of, its bags of deep flavour and light texture not disappointing.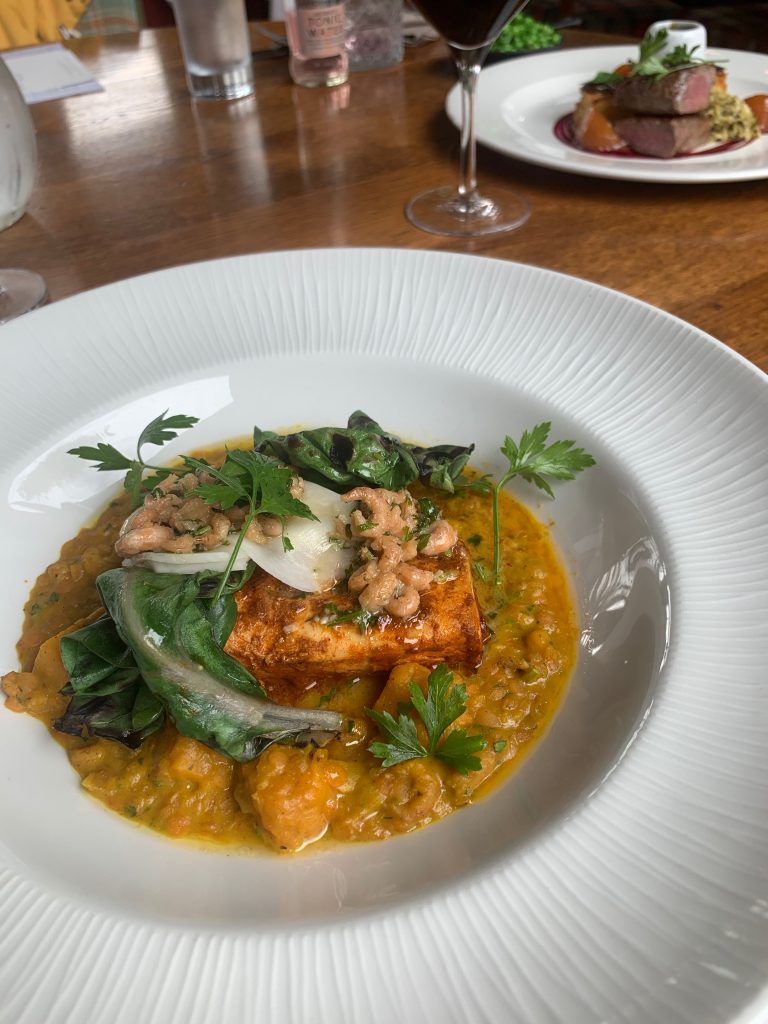 With regard to mains, we again dipped into the daily specials to grab a canon of lamb with truffled honey beets, smoked garlic and potato terrine with braised lamb neck. From the main menu we found our interest piqued by tandoori coley fillet with brown shrimp and a daal with summer squash alongside pickled kohlrabi and grilled chard. Presentationally, daal can lean a bit too far toward the brown end of the spectrum, making it a tricky one to bring up to the visual standards you'd hope when dining out. Chard, herbs and kohlrabi broadened the visual appeal to allow this one to make its mark. This was somewhat reminiscent of a curried fish dish that I'd been impressed by at Star Inn the Harbour some time ago, this time dialling in even more subtlety to make a seriously appealing dish, brown shrimp complementing the daal and fish nicely, the fish flaking away perfectly and daal balancing spice and depth of flavour with great balance.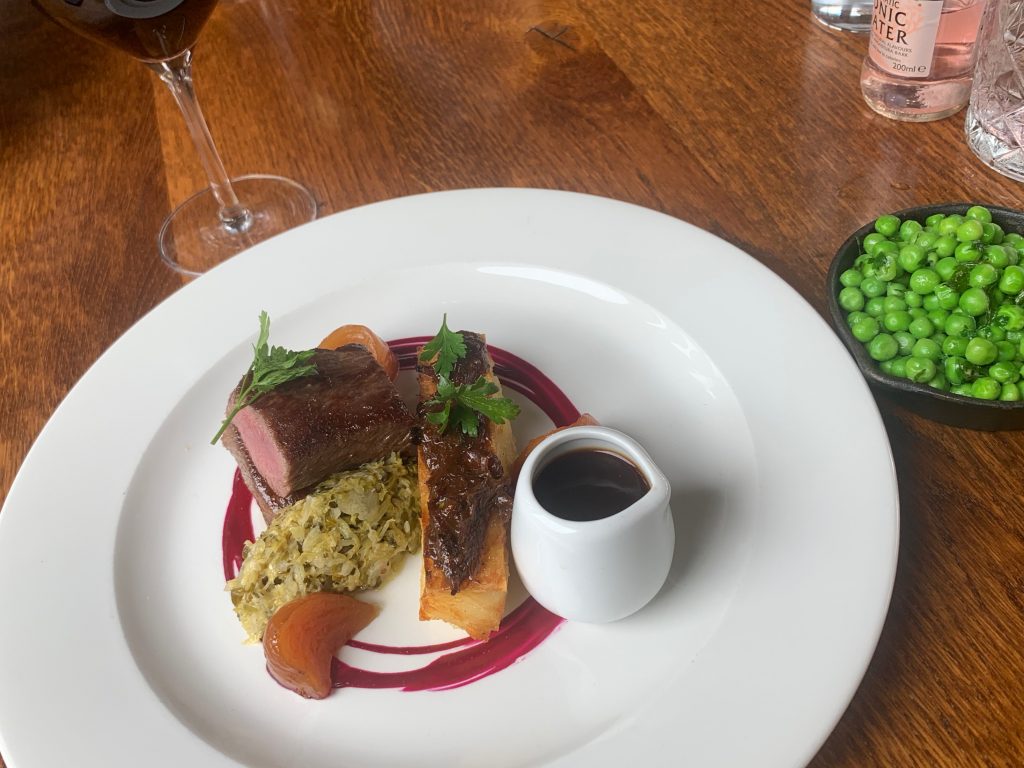 The lamb canon struck upon a great balance between simplicity of presentation and big punches of flavour from everything on the plate. Lamb was just the right shade when cut into and golden beetroot will always be its happy partner but the potato terrine also made a strong case for itself as the star of the course, with the strong lamb elevating this element beautifully. A portion of fresh peas finished things off nicely.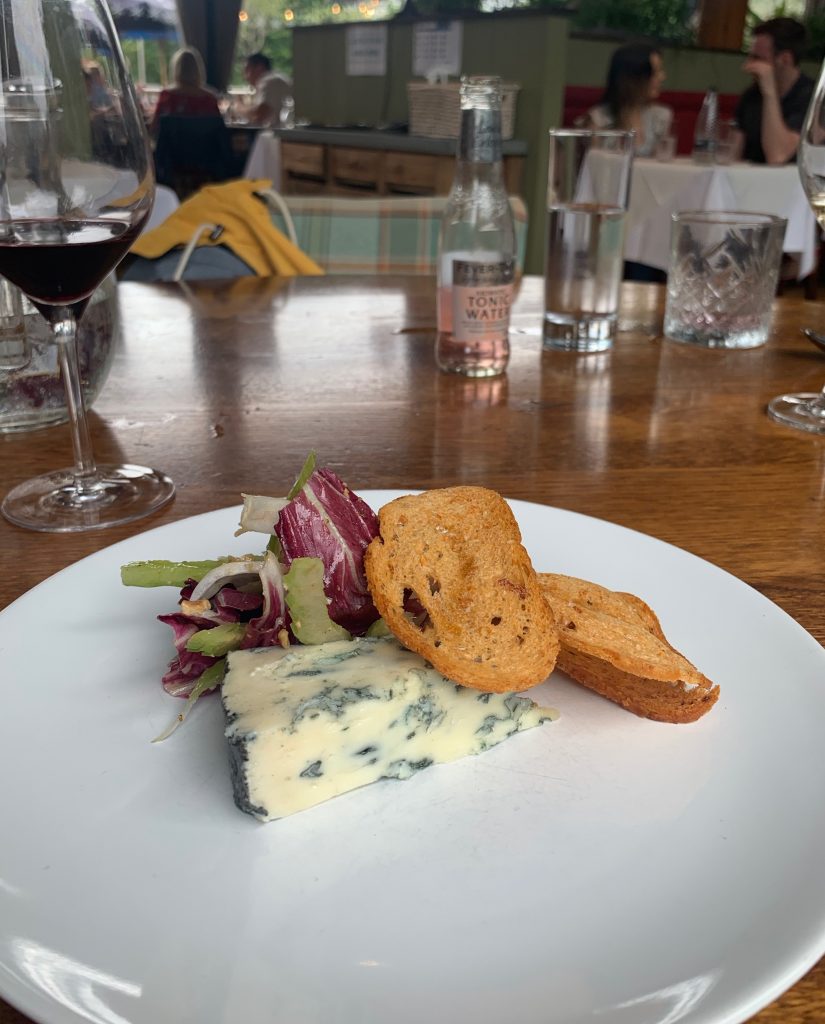 While we were debating how much appetite remained for dessert we probed those limits with a pre-dessert of chocolate cake that established we would be able to tackle another course. For that finale we settled on the "Cheese of the Week", in this case Yorkshire Blue served with a bitter leaf salad, hazelnut and a black truffle dressing, and a Yorkshire rhubarb and stem ginger cheesecake. Everything accompanying the cheese accentuated the headline ingredients, rounding the dish out nicely while the cheesecake similarly gave the rhubarb every chance of shining.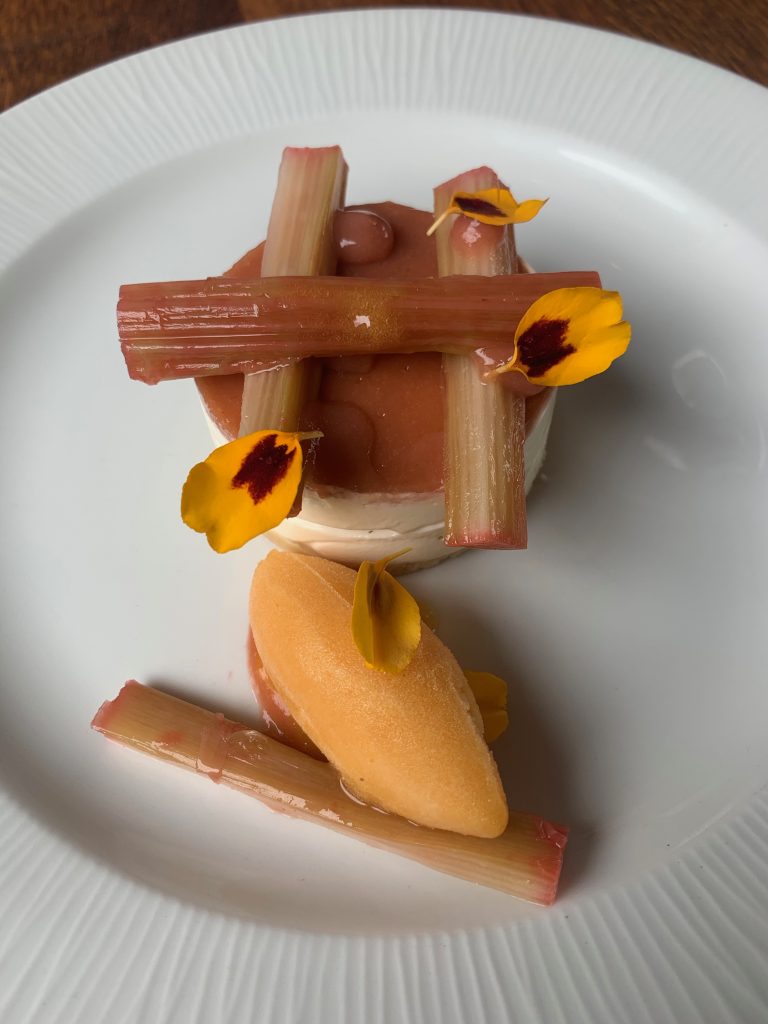 It's sadly inevitable that the hospitality scene in York will look rather different as we go through weathering the worst of this crisis and I don't doubt some beloved names will be lost to us. The Star Inn the City though has been at the forefront of the rise of York as a destination for food, timing its opening perfectly to feel representative of that movement and it continues to justify its position as one of the area's most striking landmark restaurants.
Disclaimer: No charge was made for this meal, opinions are impartial.