There's enormous joy to be found in a lazy brunch. Inevitably you'll have had a snack before leaving the house and the mid-morning nature of the occasion gives scope to either bleed it into lunchtime or slot in lunch too if you're feeling particularly indulgent. Brunch menus can present a bit of a problem though, all too often slipping into lazy combinations of Hollandaise on top of eggs on top of something else on toast. That being the case, I can never resist a brunch menu that promises something different, something apparently in abundance with Yolk Farm Minskip Farm Shop.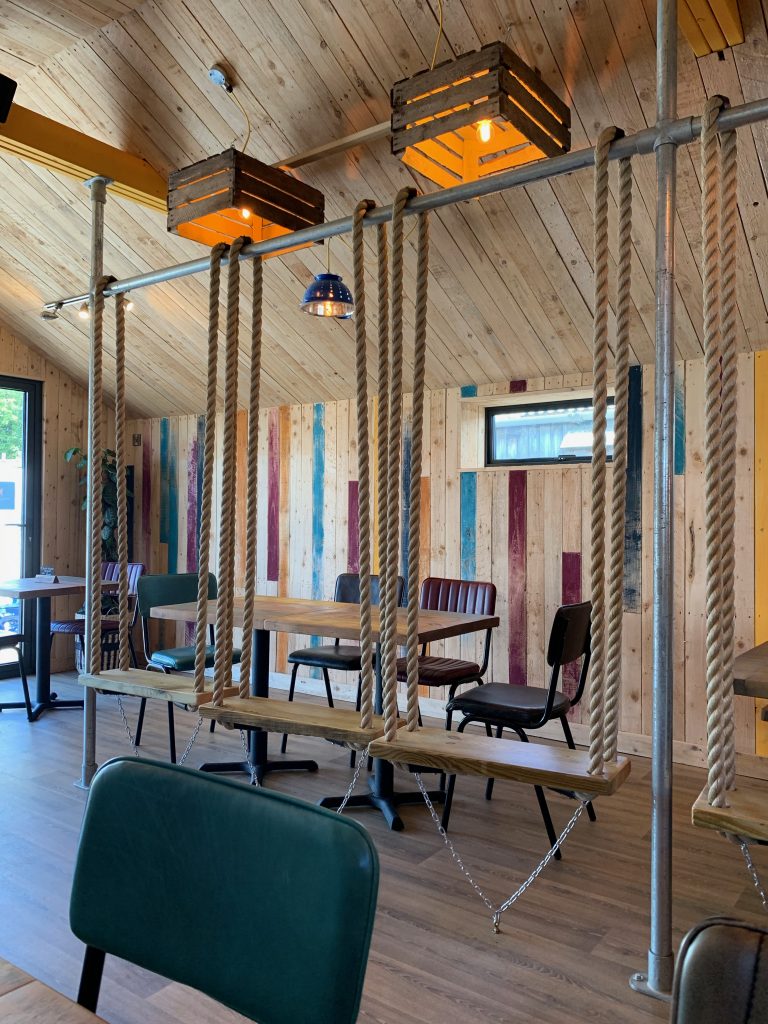 Minskip Farm Shop has been working away for some time to forge a reputation for quality produce at its site that's easily accessed from the A1. There's been clear progress since our last visit with the new restaurant space well separated from the shopping activities and plenty of opportunity to meet a variety of animals. These additions seemed to have developed a nice buzz around the place with plenty of families taking the opportunity to become closely acquainted with some remarkably chilled out chickens. Thankfully we'd booked a table though, so there was no question of the enthusiastic throngs keeping us from that much anticipated brunch.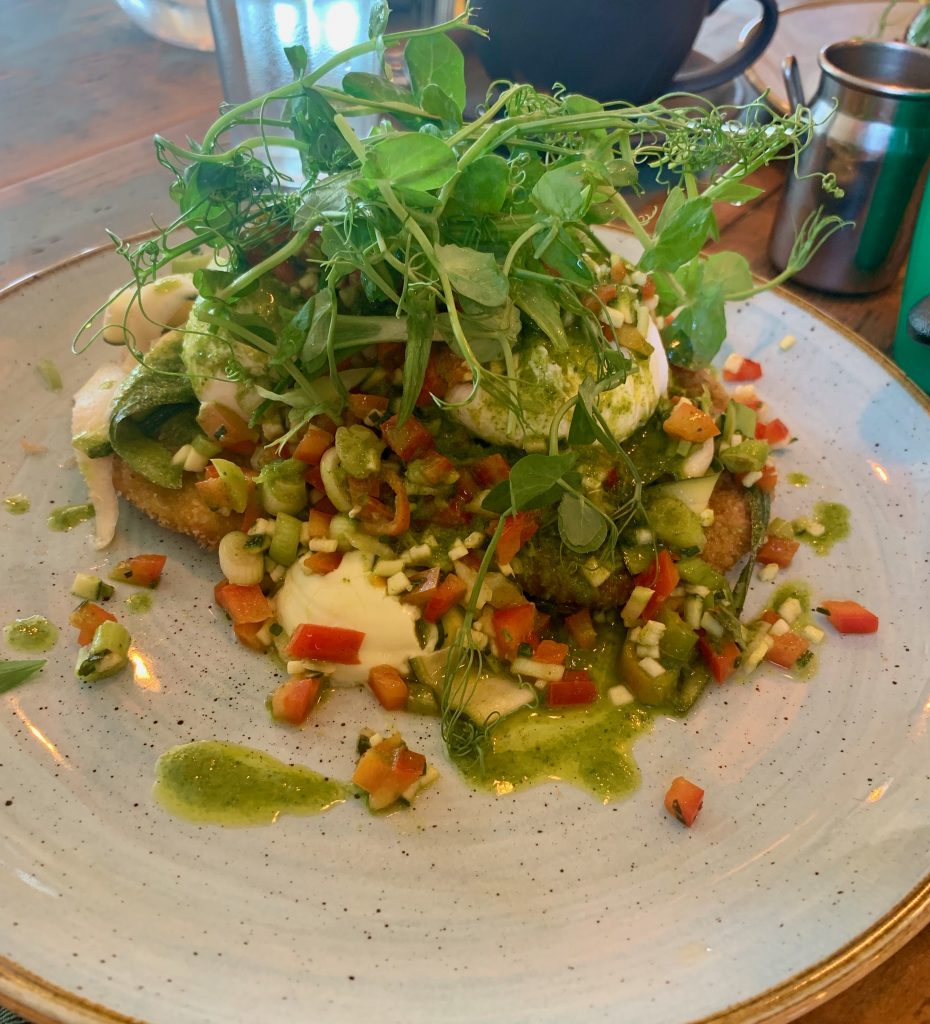 You'd expect a "Yolk Farm" to be home to a few chickens and there's no shortage of them here. The sight of several thousand of the things meandering their way through a luxurious existence such as this is a comforting thing to have in the back of your mind while tucking into a menu that's, predictably, egg focused.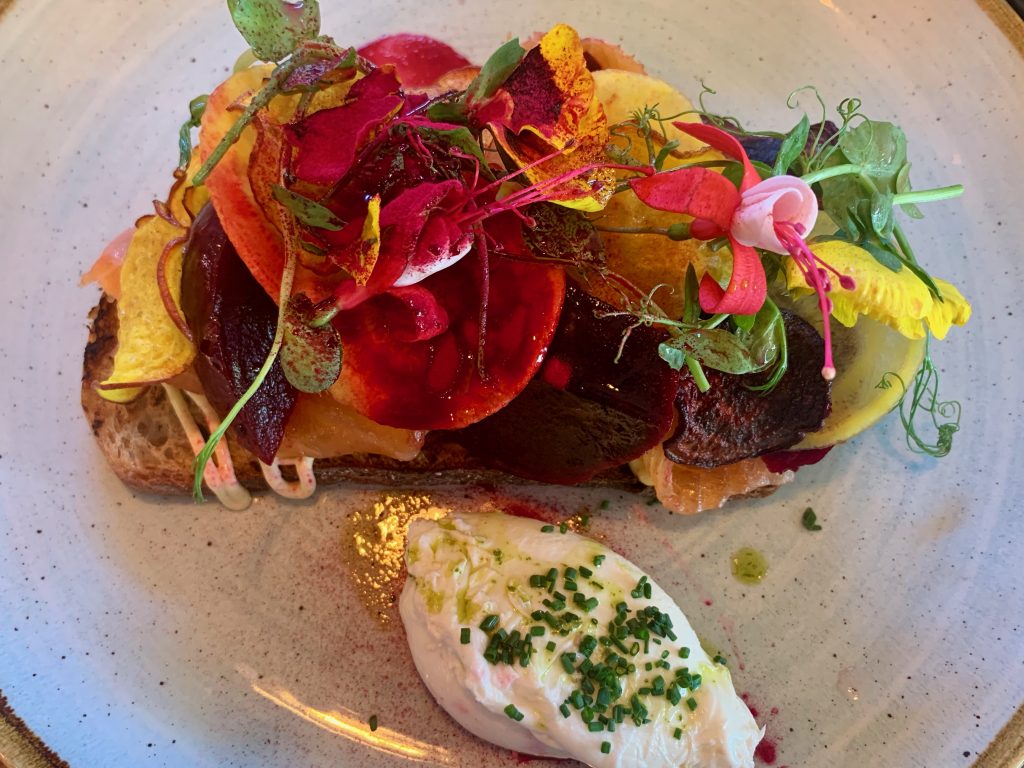 Amongst the more usual choices on the menu we found our interest piqued by "Get Fresh" (sweetcorn fritters) and "Just Beet It" (beetroot several ways), two of the more unusual dishes that complemented the more usual poached egg & Hollandaise routine, that I don't doubt were very well executed. I've had some sweetcorn fritters in my time that were miserable dry things, no such worries here though on this wonderfully fresh plate with plenty of lime and coriander in the mix. A bit of spice is always nice with brunch too courtesy of fresh chilli, salsa verde topping things off. Just Beet It was billed as a modern art masterpiece. Whether or not that's hyperbolic is up to you but the taste certainly hit the spot and I enjoyed the presentation. Beetroot is a much under-utilised ingredient that this dish gave every opportunity to shine through its use of different techniques to vary flavour. Potato croquettes made sure there was enough on the plate to be a generous portion and goats cheese worked as well with beetroot as ever. It almost goes without saying that perfectly poached eggs featured with both these dishes, it would be rather odd not to given the theme of the place! As well as these we enjoyed picking through the remainder of a stack of pancakes that, while delicious, didn't hold Baby Fork's attention as long as we'd hoped.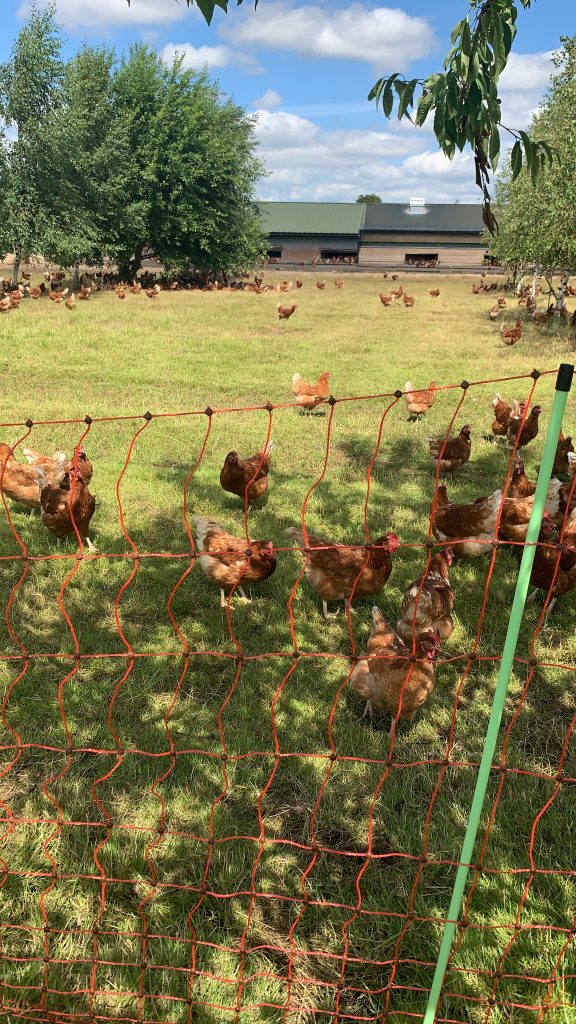 Yolk Farm Minskip Farm Shop has been building a strong reputation as a brunch destination which is thoroughly deserved. The dining space isn't over-embellished but fun details like swinging seats (thankfully tethered from underneath to prevent too much opportunity for carnage) ensure it's certain to feature in many Instagram posts for some time. Social media friendly seats don't count for much if you've nothing good to eat while enjoying them though and the food is more than a match. Yolk Farm and Minskip Farm shop are now well positioned to offer a good few hours entertainment, picking up produce for the following day before enjoying a meal and saying hello to a variety of animals. It's been great to see them expanding their comfort zone into a truly broad, family friendly, high quality offering.