Remarkable as it may seem, there are quite a few places on my mental checklist of Yorkshire restaurants that I simply haven't gotten around to visiting. It's unfair to lay all the blame for this at the feet of Baby Fork but it does feel like it's a list that isn't shrinking as quickly since she joined us. With that in mind, when I was invited to The Pheasant Hotel at Harome to sample lunch and see how they hold up their end of the hyper-local dining scene in Harome, which is also home to Michelin starred The Star Inn, I jumped at the chance, well after some deft arrangements sorted childcare anyway.
Harome is a picture-perfect Yorkshire village that is home to a shade over 250 lucky residents, who one presumes appreciate the relative quiet compared to nearby Helmsley which attracts many more passing visitors. Of those two restaurants, The Star Inn is very much a known quantity to me, having enjoyed dining there on several occasions along with its sibling establishments in York and Whitby, but The Pheasant total at Harome is one that's hovered around the fringes of my mental to-do list for a while.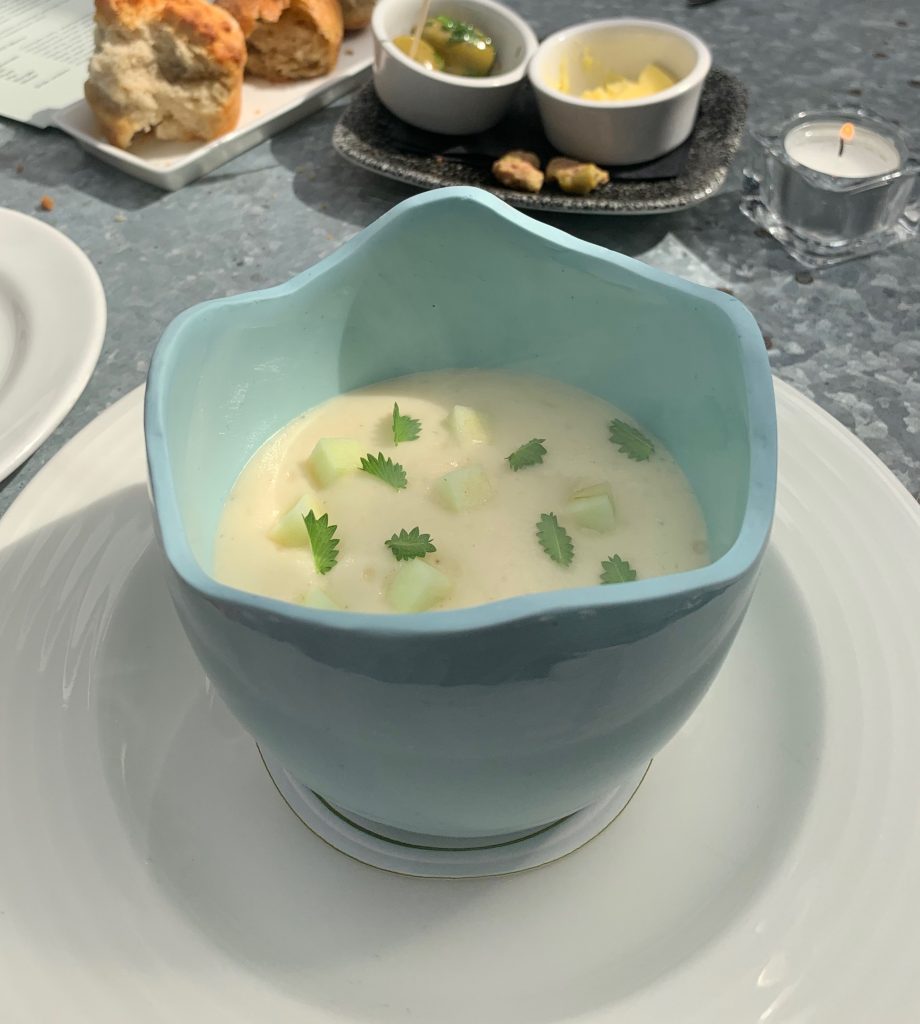 The Pheasant hotel at Harome is a predictably attractive collection of buildings that were previously been home to a blacksmith's shop, village shop and some barns but now house 16 rooms, a restaurant and a heated swimming pool. The focus of this visit though was the restaurant, so we that's where made a beeline for on arrival, finding ourselves in a glass roofed room with attractive metal-topped tables and a pleasant buzz of diners. As far as the dreaded C word, we had our temperatures checked on the way in along with giving up contact information before masking up while making the trip to the table.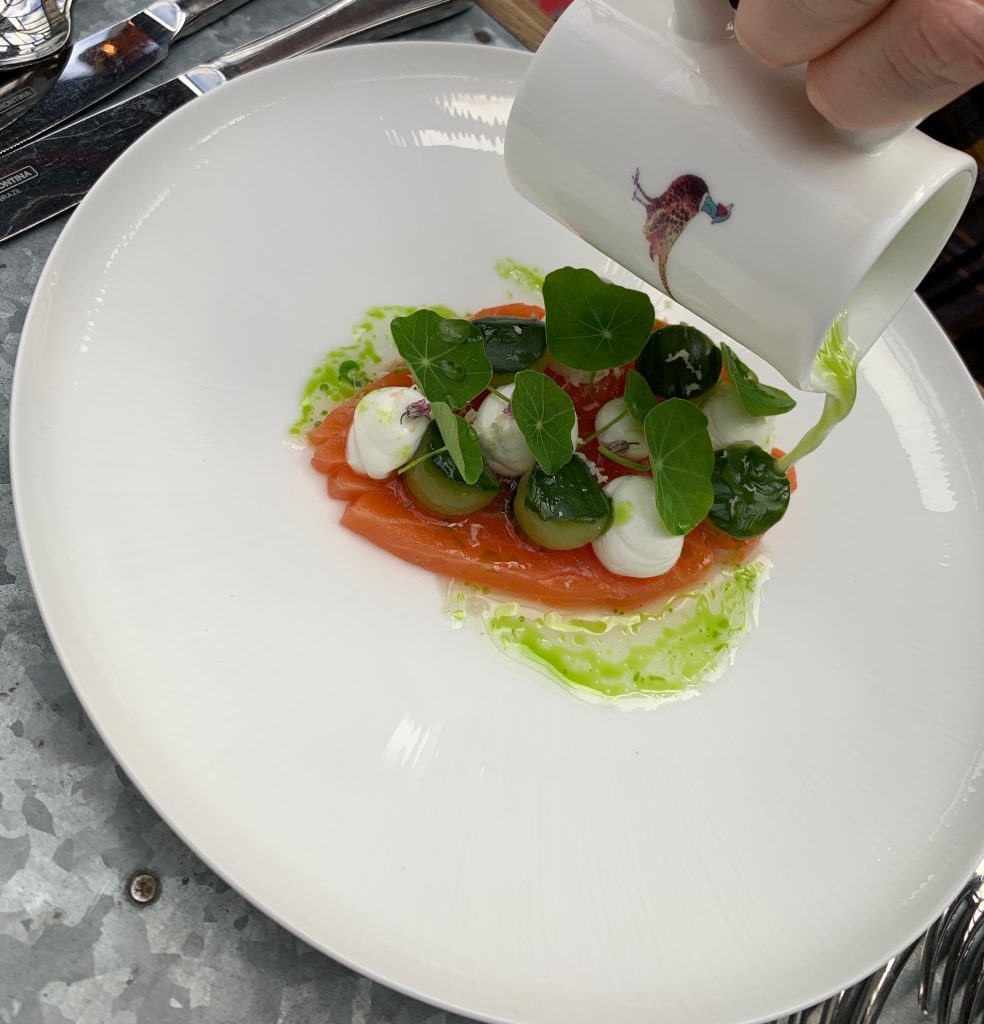 The menu featured a sensible number of choices, a quartet each for starters and mains with a couple of extra options available for dessert. There's also a "Bar & Grill" menu that expands the reach into a few other meat options such as a burger, pie or pork chop as well as sandwiches and kids options. The a la carte options, titled by headline ingredient, were where we'd always intended landing and obviously had noseyed through the choices in advance as standard practice.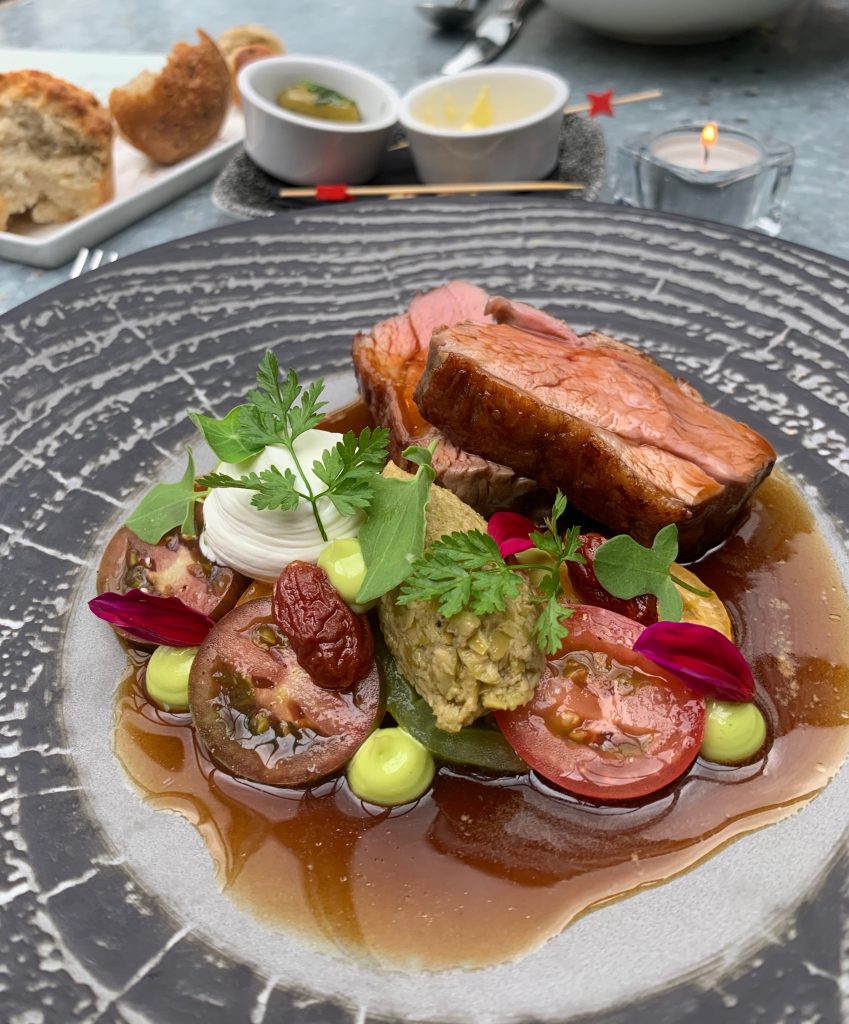 With decisions made, we were served some olives and bread to keep things moving forward, the three bread rolls attracting enough interest to confirm they were as good as I hoped without indulging enough to compromise my appetite for the coming treats. We started with "Egg" and "Trout" and were soon underway with a touch of theatre thanks to smoke escaping the ceramic egg in which titular "Egg" was served. The most humble of ingredients can be the easiest to trip over but this egg truly achieved all it came into this world to do, having been taken to just the right texture then encased in a celeriac foam that also concealed a layer of ham hock. Chunks of apple finished off this one while our other starter of cured sea trout was served with cucumber, yoghurt and nasturtium. This was a touch more conventional but no less pretty for it, the trout mixing well with some light pickling and sharp yoghurt to set us up nicely for mains.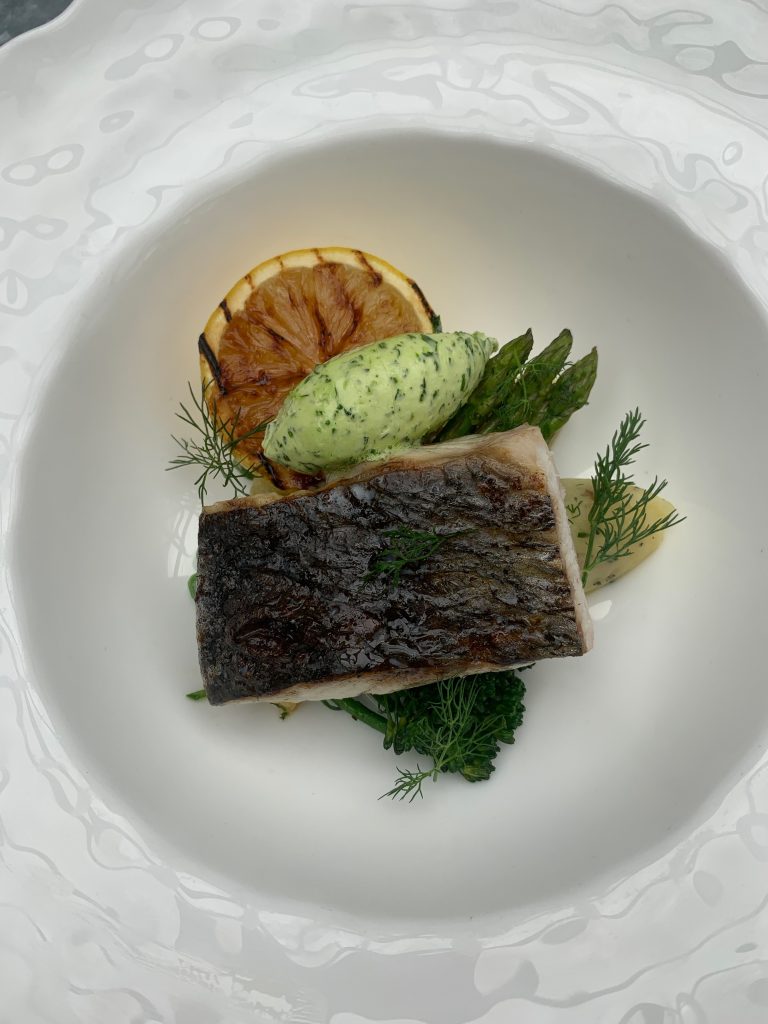 For the middle section of the meal we plumped for lamb and fish dishes, rump and stone bass to be specific. Stone bass was served with greens and crushed potato along with seasoned, herby butter for a bit of extra pop to bring out the fish which was cooked as competently as you'd expect in this esteemed environment. Lamb was the standout dish of the meal, hitting that happy combination of texture, flavour and presentation to score top marks. Super fresh tomatoes, labneh, green olive and lovage made up a quality podium for the lamb to take top step on thanks to its perfect cooking, plenty of flavour coming from the fat along with well judged seasoning and plenty of resting.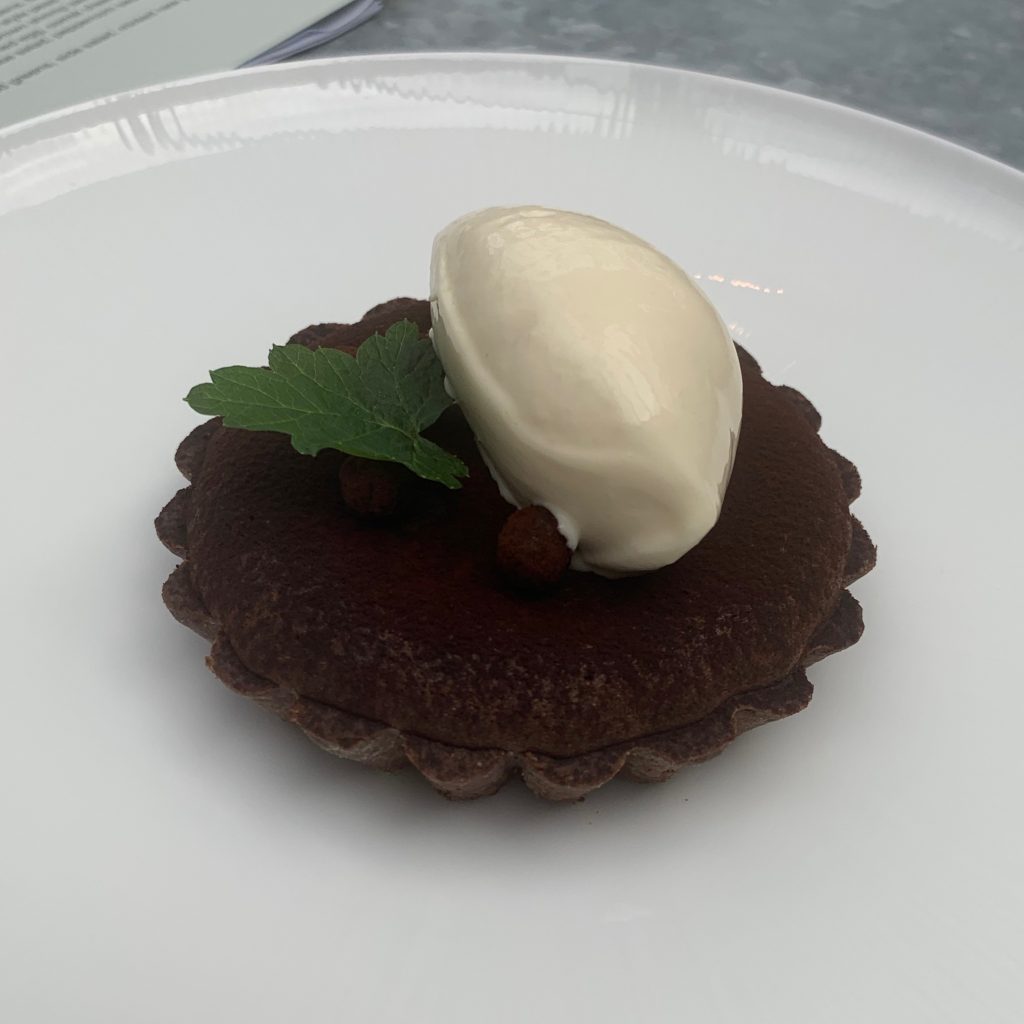 To finish we shared a warm chocolate tart served with blackberry leaf ice cream that was happily warm and gooey in the centre and used satisfyingly bitter chocolate. This didn't let the standard slip one bit, serving as a visually arresting full stop to our time at the table before we retired to the lounge for coffee and petit fours, after which we enjoyed a stroll around the gardens.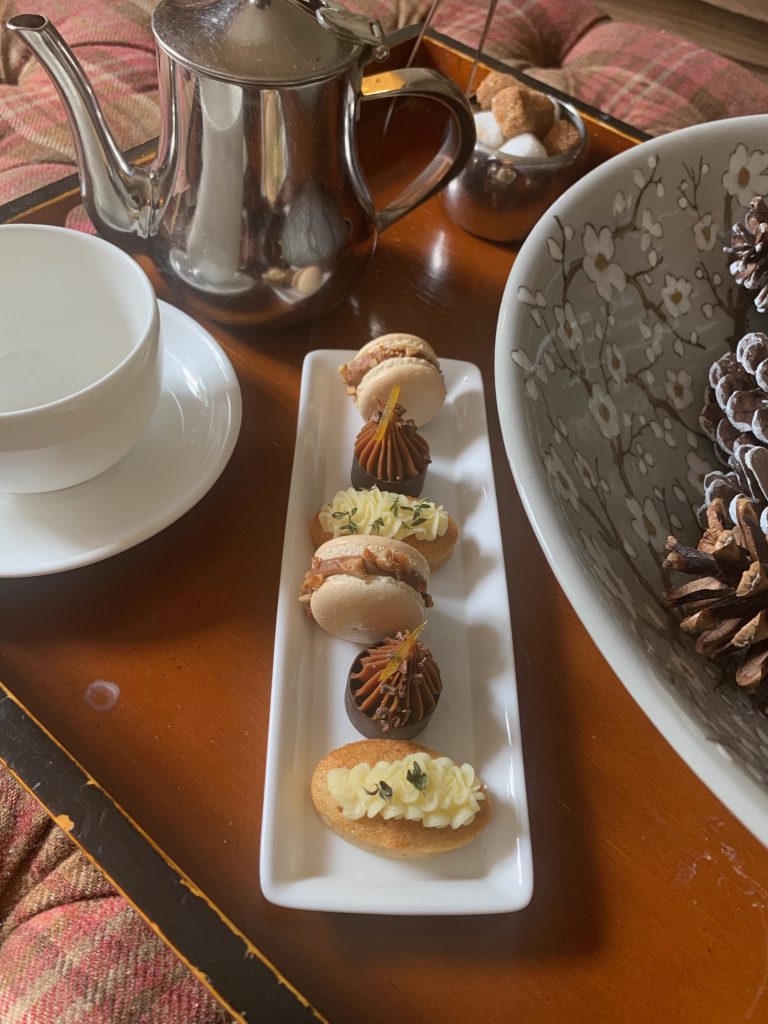 Lunch at The Pheasant Hotel at Harome certainly had all the sense of occasion you'd, rightfully, demand of a meal that could comfortably top a hundred pounds a person depending on your appetite and choice of drinks. Each course was memorable, well balanced, beautifully presented and delicious while the service was as impeccable as the price point demands.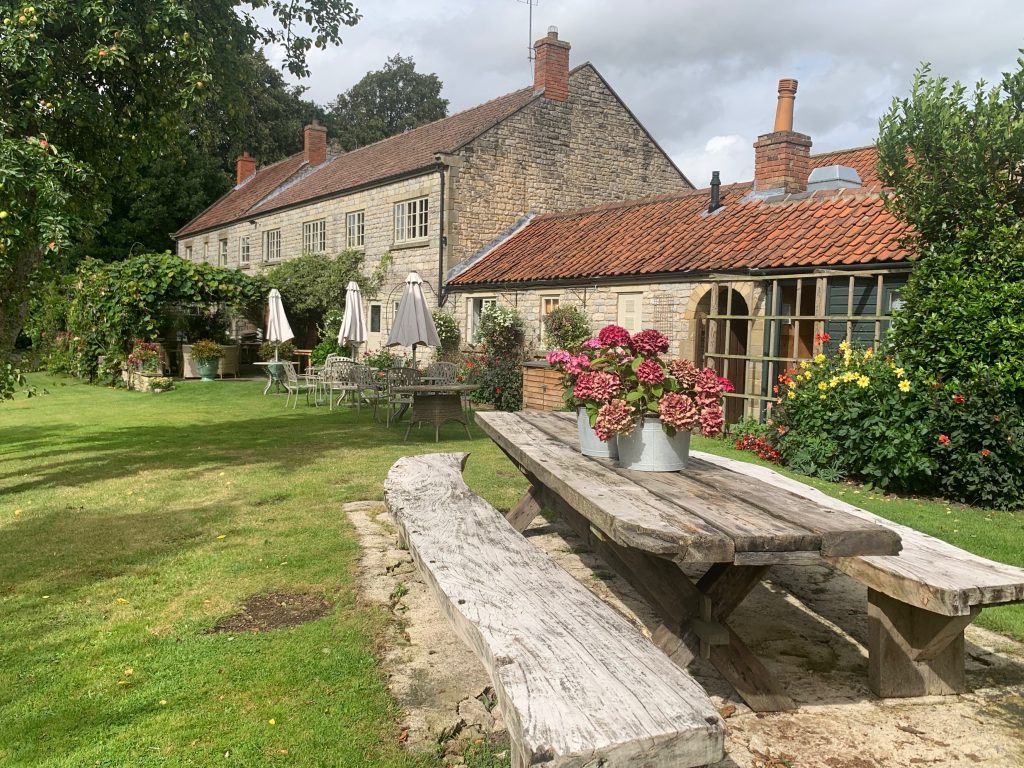 With The Pheasant and The Star to its name, Harome makes a strong case for itself as a destination for a truly indulgent foodie getaway. With the opportunity to spend money on overseas travel rather lessened at the moment, I'd absolutely endorse substituting a weekend based around Harome.
Disclaimer: No charge was made for this meal, opinions are impartial.