While we've been blessed thus far (excepting for some irritatingly unpredictable days) with a summer reasonably conducive to outdoor entertainment, we'd be foolish to think that will be a continuing state of affairs. That being the case, as we come into autumn and winter, it'll be correspondingly important for businesses to establish new bridgeheads into areas of York that will facilitate the continuing enjoyment of food and hospitality. One area ripe for exploitation in this respect is Shambles Food Court, host to some seriously good street food businesses including Shambles Kitchen who have taken it upon themselves to uncover and share the true potential of this space.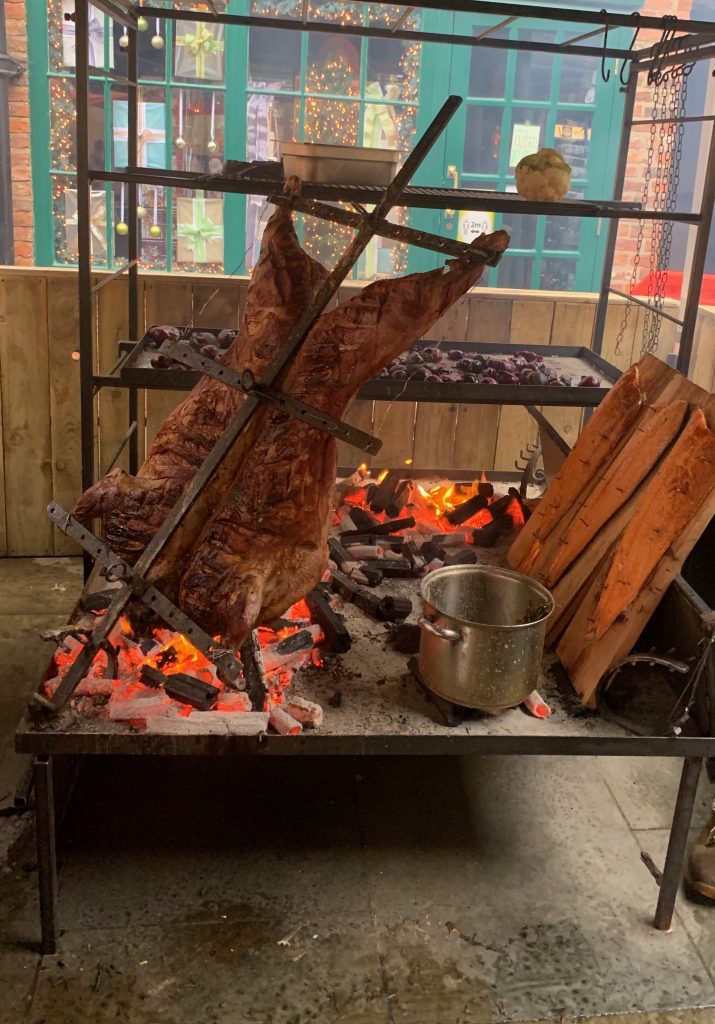 Shambles Kitchen actually has two presences across Shambles, with a burrito stall in the food court joining the original shop on Shambles that serves up top notch sandwiches, wraps and salads as well as a well regarded catering business thrown into the mix. Owner Simon is, predictably enough, passionate about both food and the area that's home to his business so hit upon the idea of putting on a pop up restaurant night to showcase just how good an event the area can deliver. His chosen theme ended up delivering a Argentinian feast that involved plenty of cooking with fire on two nights over the August Bank Holiday weekend. The hundred seats over the two nights sold out in double quick time, reflecting the city's paucity of events, its appetite for good food, and trust in Shambles Kitchen.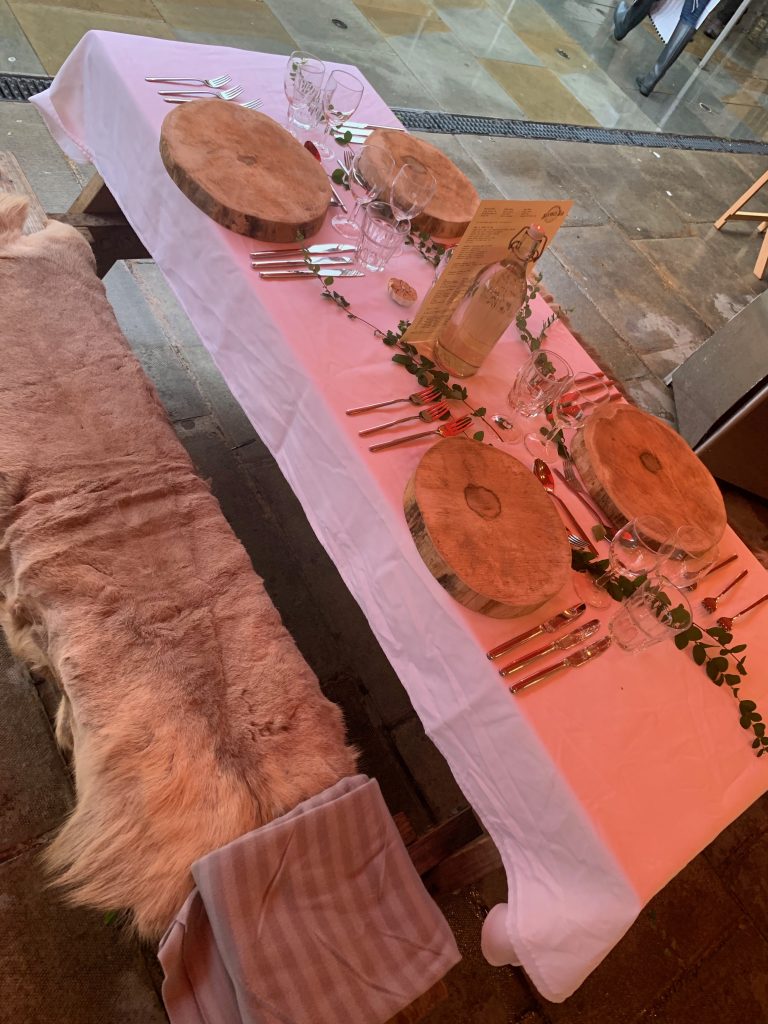 With a good smattering of heaters under a decent covering, Shambles Food Court is well equipped to take on the most stereotypically disappointing British summer day, something that turned out to be mercifully useful given the driving rain and bitter wind that backdropped the first evening, on which I attended. The more permanent elements of the area were enhanced for the occasion by a good number of tables that were attractively laid and attended to by masked servers. On that subject, track and trace details were being collected and social distancing encouraged throughout without becoming overt or jarring.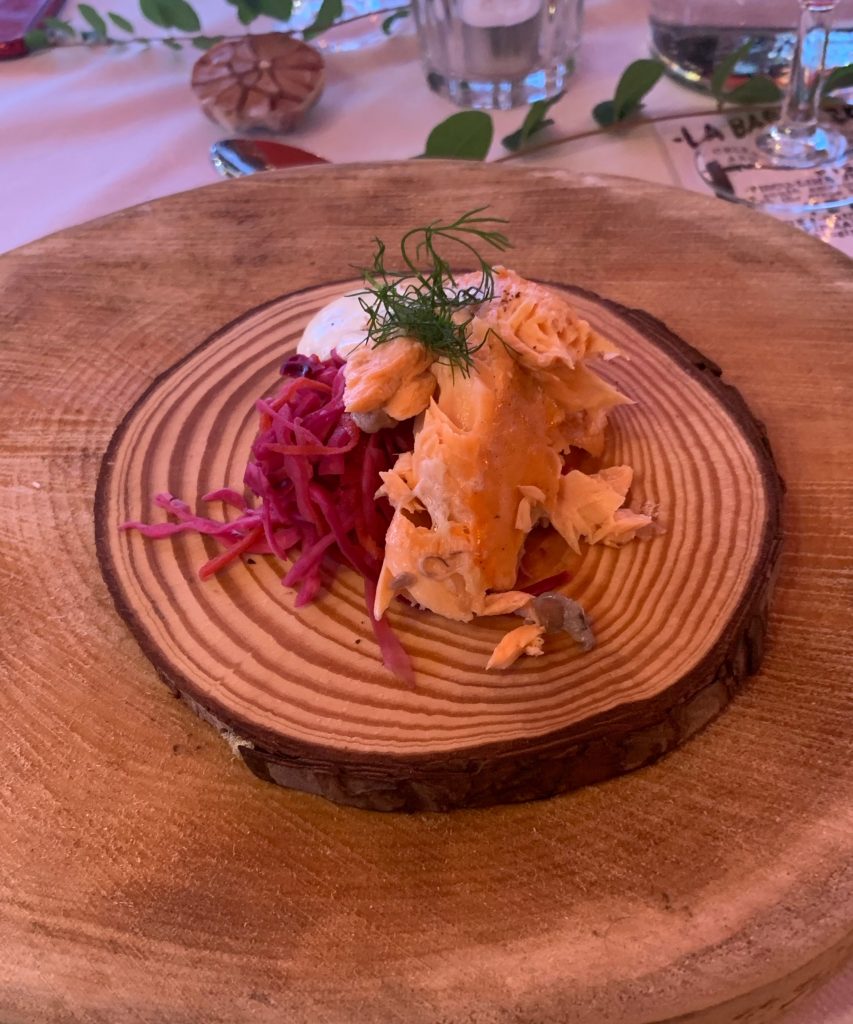 On arrival, the live fire nature of the event had encouraging amounts of smoke escaping from the surrounding snickleways that conveyed all the right smells from the centrepiece of lamb that had been slowly cooking all day on a cruciform type structure. It wasn't long before we were tucking into a fish course of salmon cooked on planks of cedar served with dill and lightly pickled cabbage presented on a small section of wood – a reminder of the cooking method – before a vegetable course centred on beetroot. This one was embellished with chimichurri and sumac that gave it a nice kick along with creamed mozzarella and feta to temper the stronger elements just enough. Next up was the main event of the lamb that was so eye-catching when we arrived. Accompaniments for this one were harissa potatoes and honey and mint carrot along with another decent bite of chimichurri. Dessert took its place at the table through caramelised peach with candied hazelnuts, honey, mascarpone and yoghurt.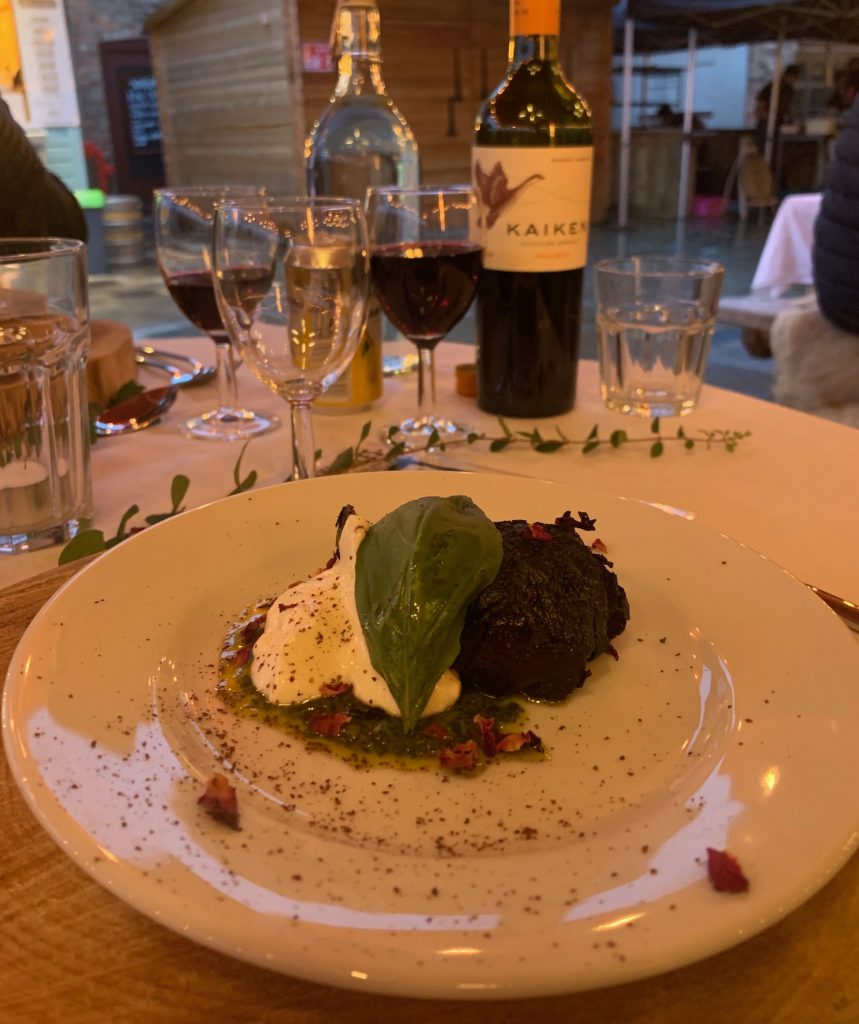 There was no need to make allowances for the pop-up nature of the event in any of the food that was served, with it being uniformly superb and all the trappings of a restaurant experience being present and correct, such as fancy crockery, table coverings and full table service. The drinks options include a range of bespoke cocktails for the event along with a very pleasant Malbec that we enjoyed a bottle of. As I say, the food was all tremendous and delicious, the set menu making sure that the courses ran to time and reflected the theme of the event throughout with the headline ingredients given all the scope they need to show off.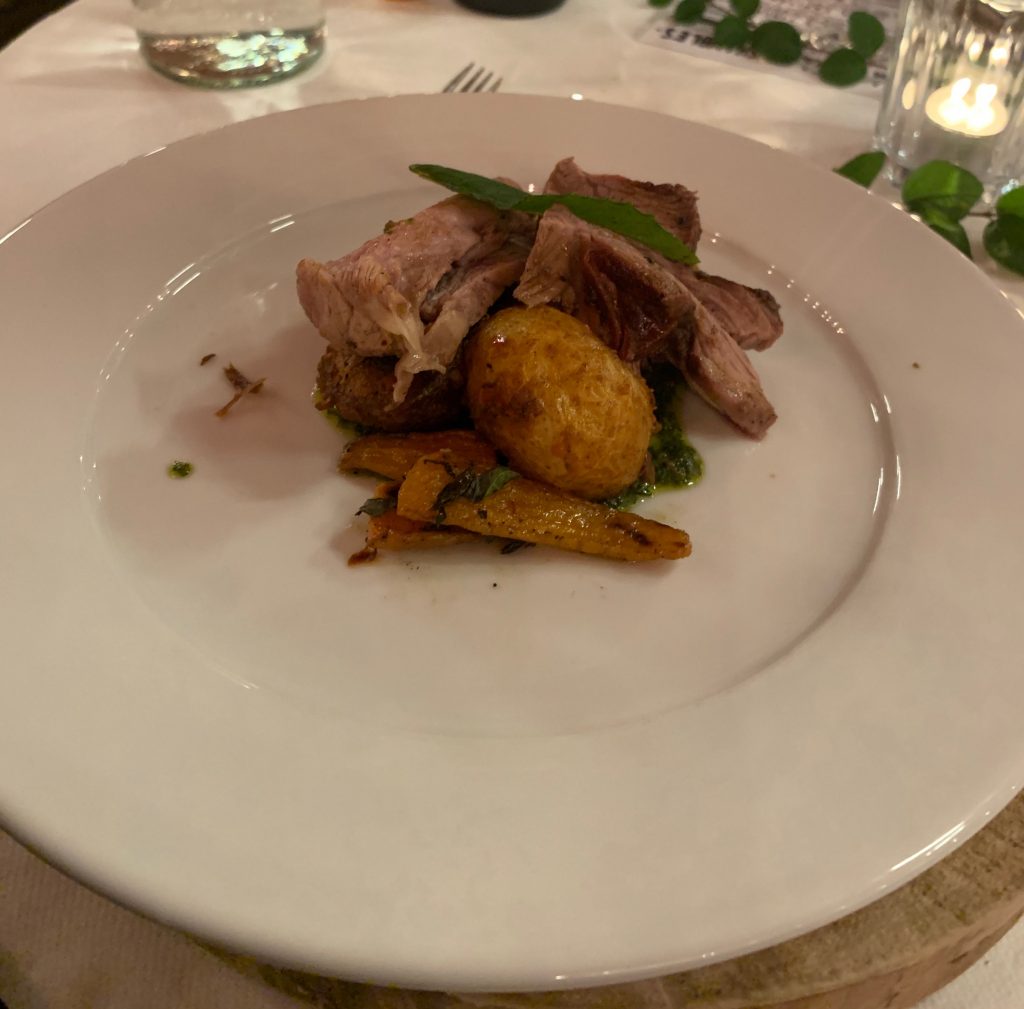 With fish supplied by Cross of York and meat supplied by Swain's butchers, both of which are long established Shambles Market businesses, this really was a great way to showcase the increasingly well resolved attractions of Shambles Market and Food Court. It's testament to the planning involved that a live fire cooking event ran to time and without major inconvenience in the midst of weather that prompted my companion for the evening to enquire as to its viability. York has a number of spaces suited to hosting events outdoors and this was an example of just how well they can work in existing spaces, I can't wait to see what else crops up and how this event is followed up in Shambles Food Court.