This lockdown may have left us prone to introspection and reflection but as tempting as it is, this is no time to be looking back, something that people are rather too keen to do when talking about Walmgate Ale House and The Chopping Block York, its resident restaurant. Its previous incarnation as Meltons Too, sister to Scarcroft Road's Meltons, was something of an institution and its subsequent rebrand as Walmgate Ale House established itself as a comfortable place to enjoy a pint before its upper floor became The Chopping Block. With time for a bit of a rethink and spruce up suddenly available, this is an opportunity that's been grasped with both hands as The Chopping Block launches a new menu with a range of classic French dishes to try.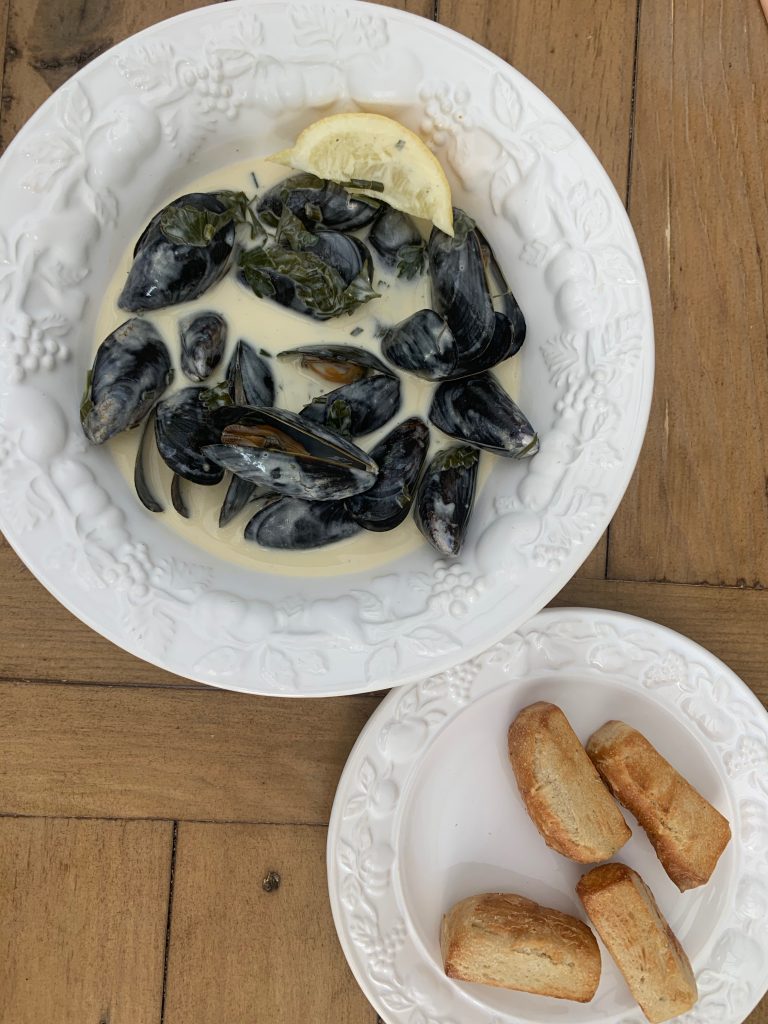 With the market for delivered food being where it's at right now and precious few options to enjoy French food in York, this seems like a sensibly pragmatic decision as long as consideration is given to constructing a menu that travels well. Rather than ask for specific dishes from the menu, I suggested the guys send a selection of those that they thought best represented the new offering, which features a range of French salads along side the usual starters, mains and desserts. As far as getting your hands on the food there're delivery and collection options available, with the latter being something I'd encourage due to the significant chunk of a restaurant's profit taken by popular delivery services.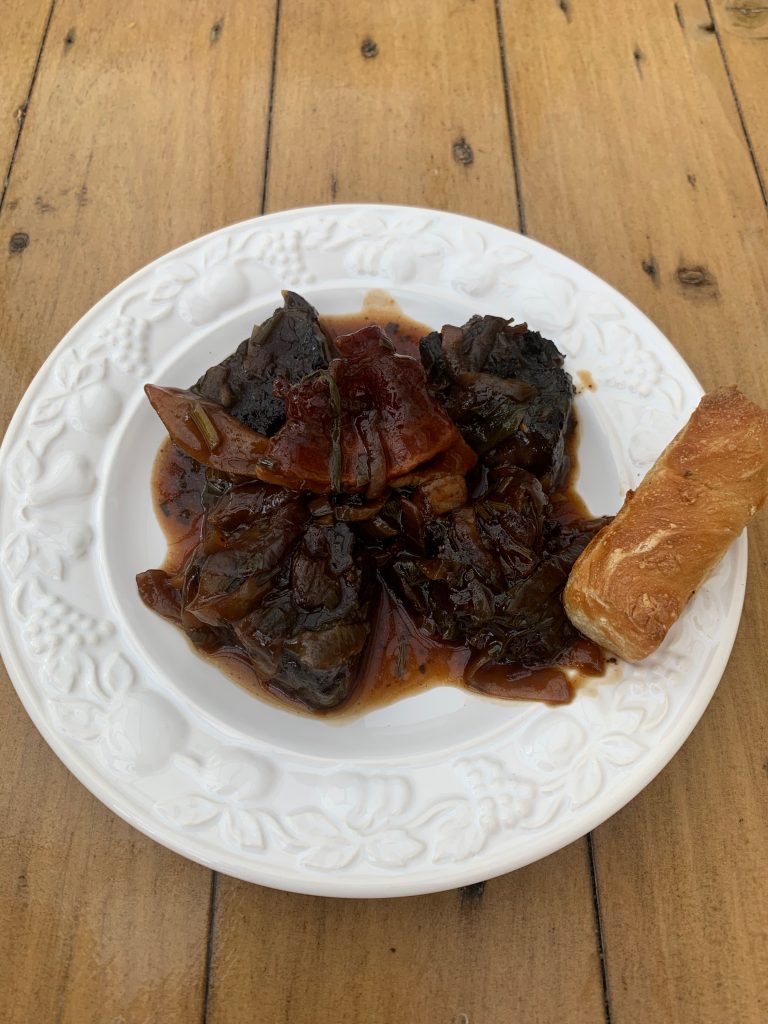 Our starters were classic Moules Marinière and a hearty black budding, apple and bacon dish cooked with cider and onions. We split the cute miniature loaves of homemade bread that came with the mussels to mop up the sauce that the black pudding came in and enjoyed getting stuck into both dishes, realising that it's a surprising amount of time since I've eaten mussels…possibly over a year! That prolonged separation might explain my delight in these, resulting in slightly over enthusiastic consumption and making a mess of my shirt. Black pudding and apple was an indulgent feeling dish with great depth of flavour that didn't lack delicacy or balance.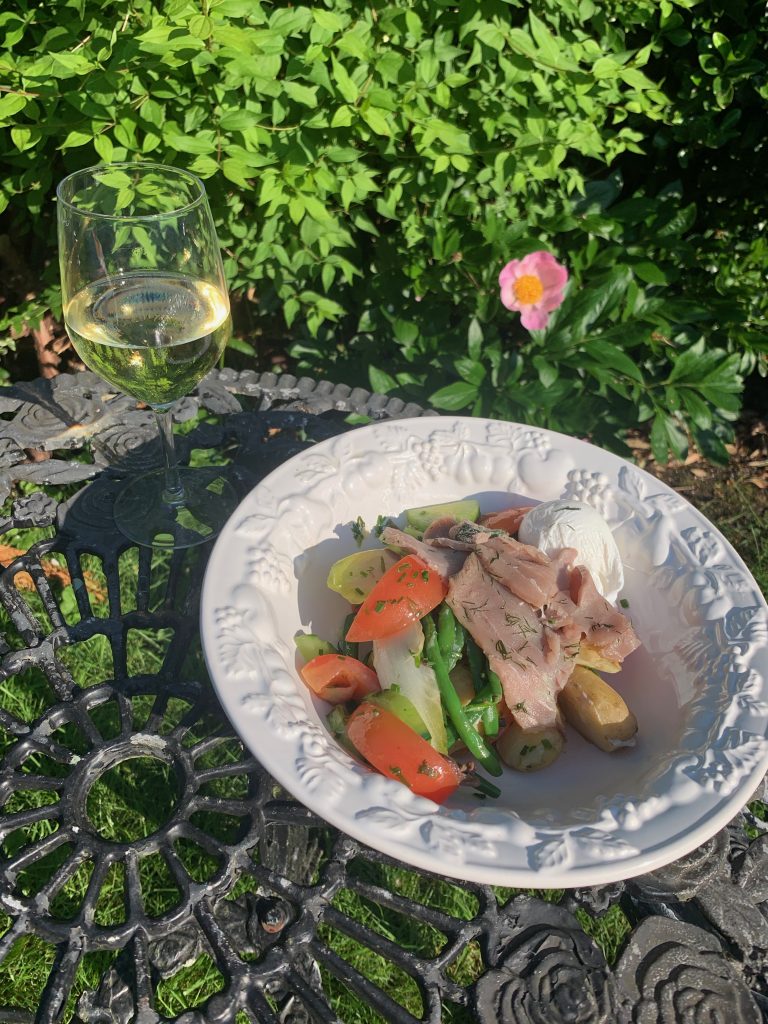 Rather than dive straight into main courses, we then took a soujourn to the garden with a salad Nicoise to enjoy in the sun. Seldom has my garden enjoyed such a happy confluence of food, weather and mood as this dish was able to contribute to. Tuna carpaccio and a perfectly poached egg topped well dressed potato, green beans and tomato that, combined with a nice crisp white wine, made a nice pause in proceedings to relax into.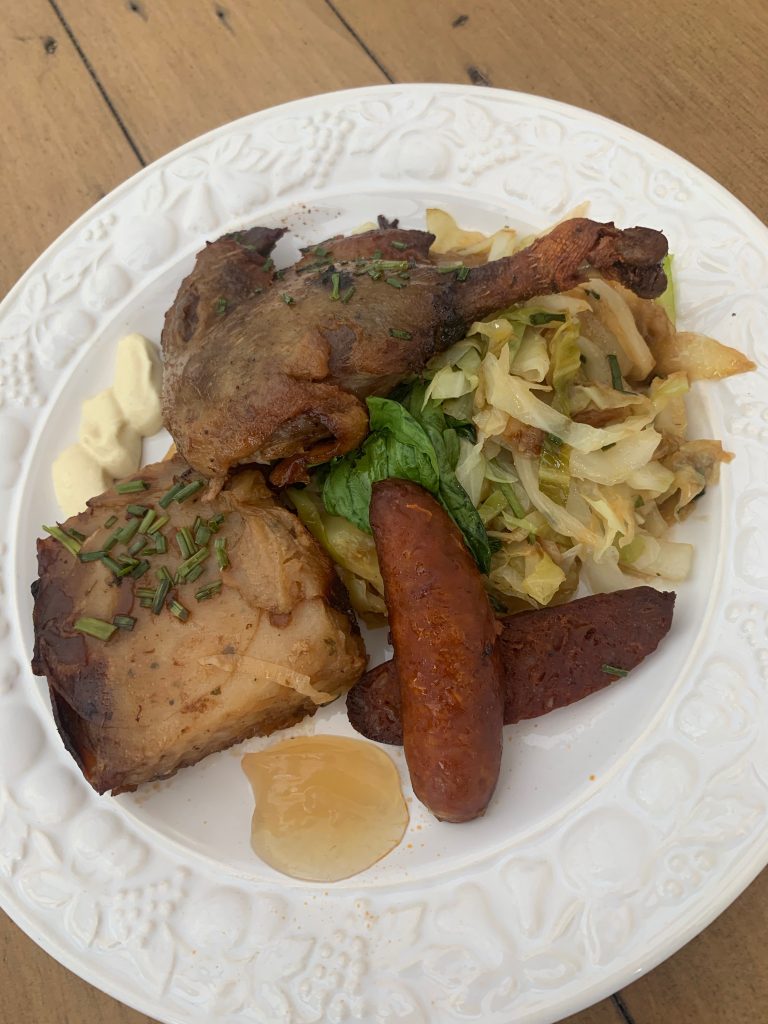 Mains delivered on the hearty reputation of French cuisine with confit duck and Boeuf Bourguignon throwing out a real sense of comfort. The duck came with finely sliced Boulangère potatoes, green cabbage and Toulouse sausage with Dijon creme fraiche and apple gel breaking up the richness with sharp and sweet flavours. Boeuf Bourguignon runs the risk of feeling a little ordinary and coming across as basic home cooking but this example betrays a wealth of flavour greater than one would expect in a domestic setting, buttery mash and green beans both making significant contributions to another comforting plate. We finished up on a sweet note with creme brûlée and an apple and berry compote, both continuing the run of satisfyingly well executed versions of the staples we expect from a French focussed menu.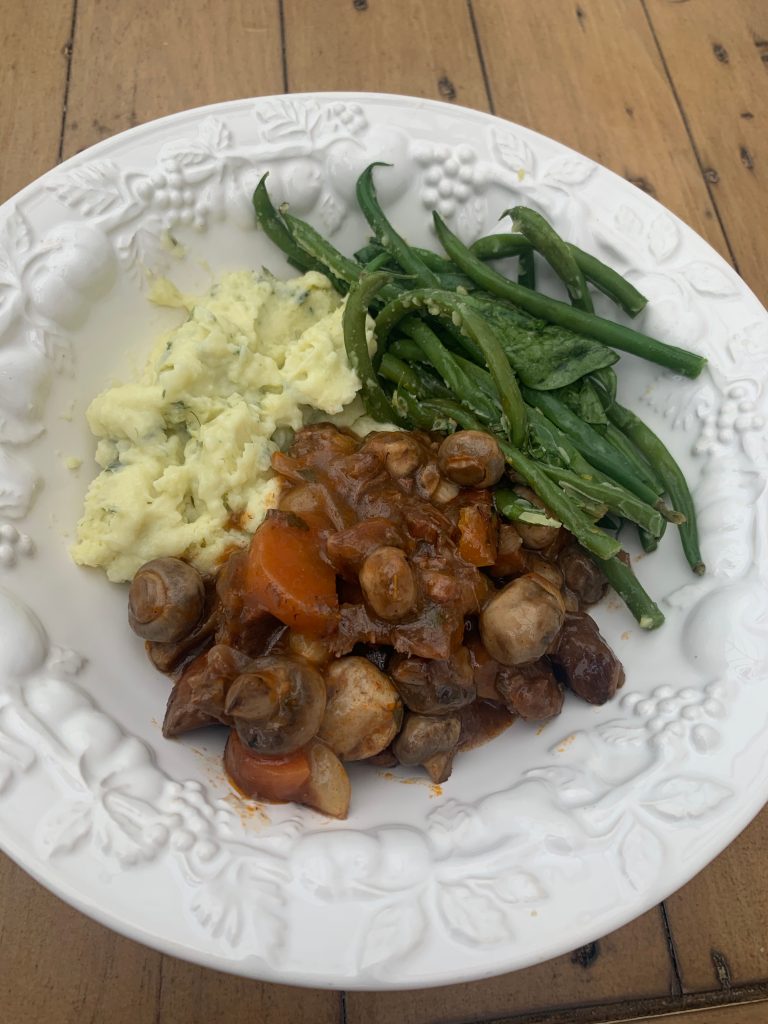 Surprisingly enough, this was the first "restaurant" meal we'd had during Lockdown (how did that happen?) that was served hot so I'd been eager to see how it made the journey home. Thankfully any concerns were unfounded and the packaging kept everything toasty until we were ready to tuck in. This new menu of French classics cooked to a restaurant standard was uniformly well executed makes for a compelling proposition.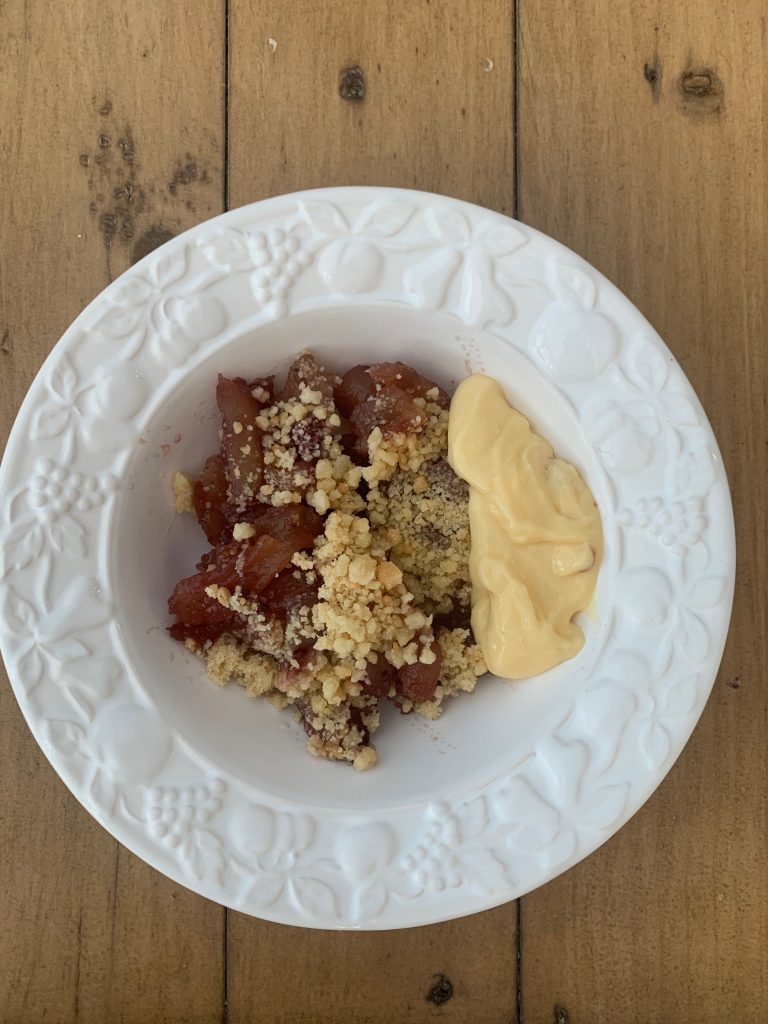 The Chopping Block and Walmgate Ale House have been, through a couple of incarnations, a key part of the hospitality scene in York for nearly two decades now and this new push for France feels like a comfortable fit for them to move forward. This current situation makes it a somewhat strange market to launch a new menu into but The Chopping Block has succeeded in pushing its identity forward and setting its stall out for reopening in whatever form is practical in the coming weeks and months.
Disclaimer: No charge was made for this meal, opinions remain impartial.