I'm not sure I can ever see myself taking up veganism, but I'm always up for trying something new and not the type to insist that a meal isn't a meal unless it contains something that's been killed. I've heard various viewpoints and arguments over the years, notably a speech from William Sitwell who came up with an interesting mispronunciation of Veganuary, but nothing to persuade me away from eating meat from sources I trust. The meal that we enjoyed last year at Comptoir Libanais Leeds took me by surprise a liAttle, being much better than one might expect of a chain (albeit independently owned). The invitation to pop back and try their Veganuary menu was gratefully accepted on that basis.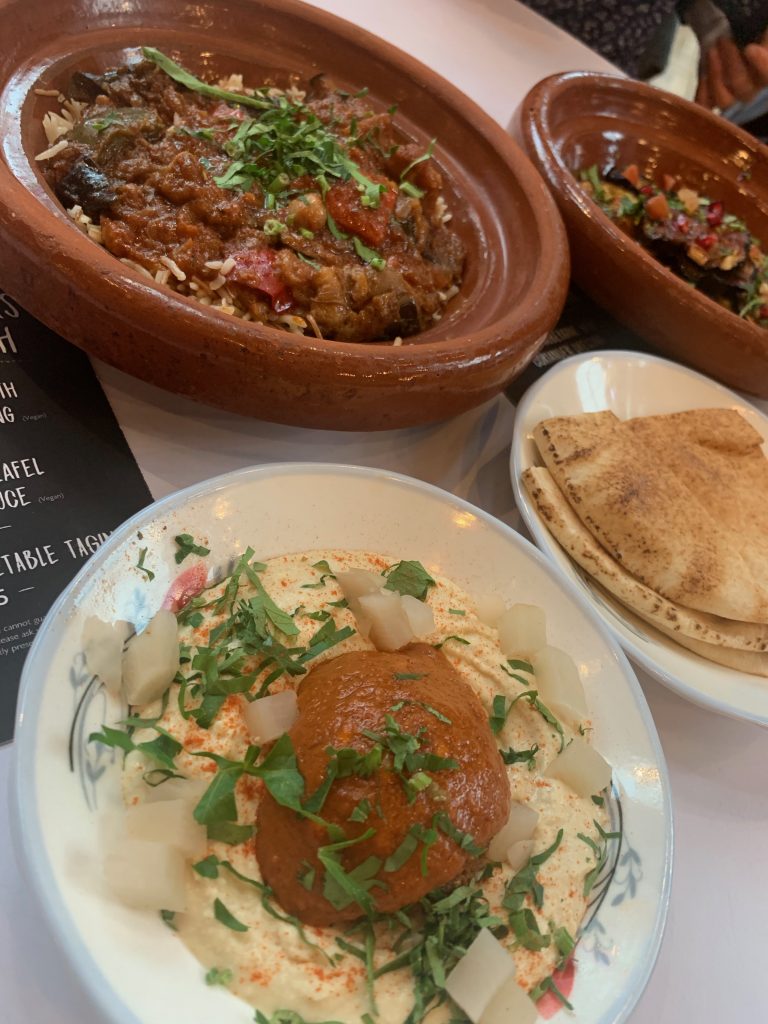 Comptoir Libanais Leedsremains a bright and cheerful presence under the Everyman Cinema in Leeds' Trinity Centre. On our last visit, there was a slightly incongruous soundtrack leaking into the restaurant from the cinema, film soundtracks overwhelming the vibe a little. When we arrived I noted that was no longer the case as we were quickly seated, not taking much time to order everything from the "Vegan Flavours of the Month" menu. This consisted of three dishes that weighed in around £20 to enjoy the triumvirate. We chose to supplement these with a spinach fatayer to make sure we had plenty for the two of us and that Baby Fork would have ample opportunity to pick at our meals. In retrospect, this isn't the greatest editorial decision I've ever made, having already enjoyed this dish on our previous visit. That said, the repeat order speaks of how much we enjoyed it.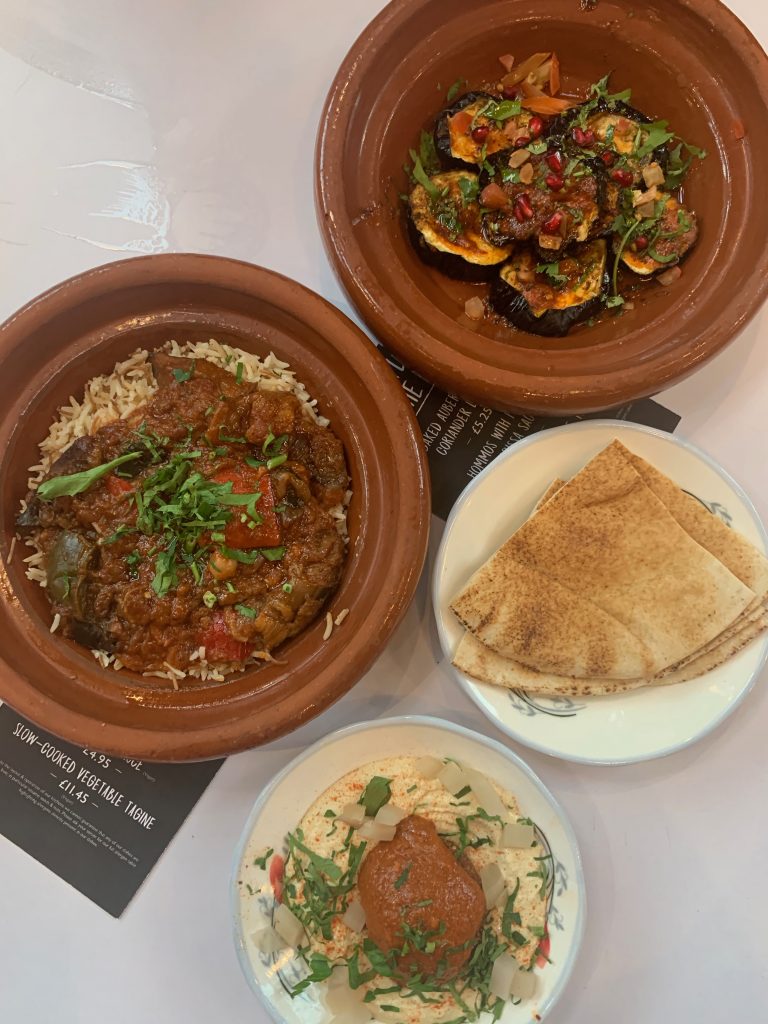 Our food arrived quickly along with a glass of their Lebanese house wine, vegetable tagine, falafel with hummus & harissa sauce and coriander dressed baked aubergine all present and correct. The aubergine threw a good punch of heat that didn't overwhelm the coriander or distract from the vegetable and the falafel was far from the powdery, dry examples sadly too common. Hummus is generally a good thing, remaining so here and the vegetable tagine was a delight that packed in depth of flavour against a backdrop of varieties of rice that broadened its texture and flavour. The spinach Fatayer was probably a step toward over indulgence in a light meal for two, and took us a step away from the vegan theme thanks to its inclusion of feta, but thematic misstep or otherwise was as enjoyable as last time.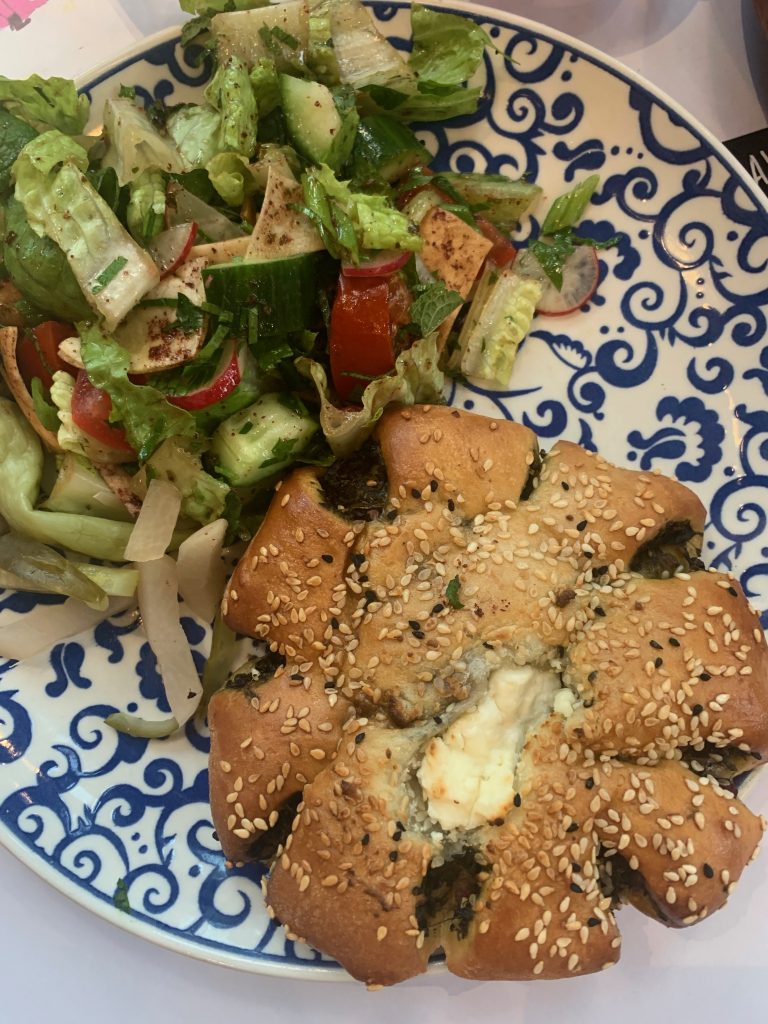 Including a glass of wine and a soft drink, all this attracted a bill of less than £40, more than fair for a decent lunch in the middle of a good sized city with or without meat. Whatever your thoughts and the motivations behind veganism and Veganuary, menus like this broaden the offering and could be argued to inspire people to try something different. After a recent breakfast at Gatwick, this is my third time at Comptoir Libanais and I'm sure it won't be my last.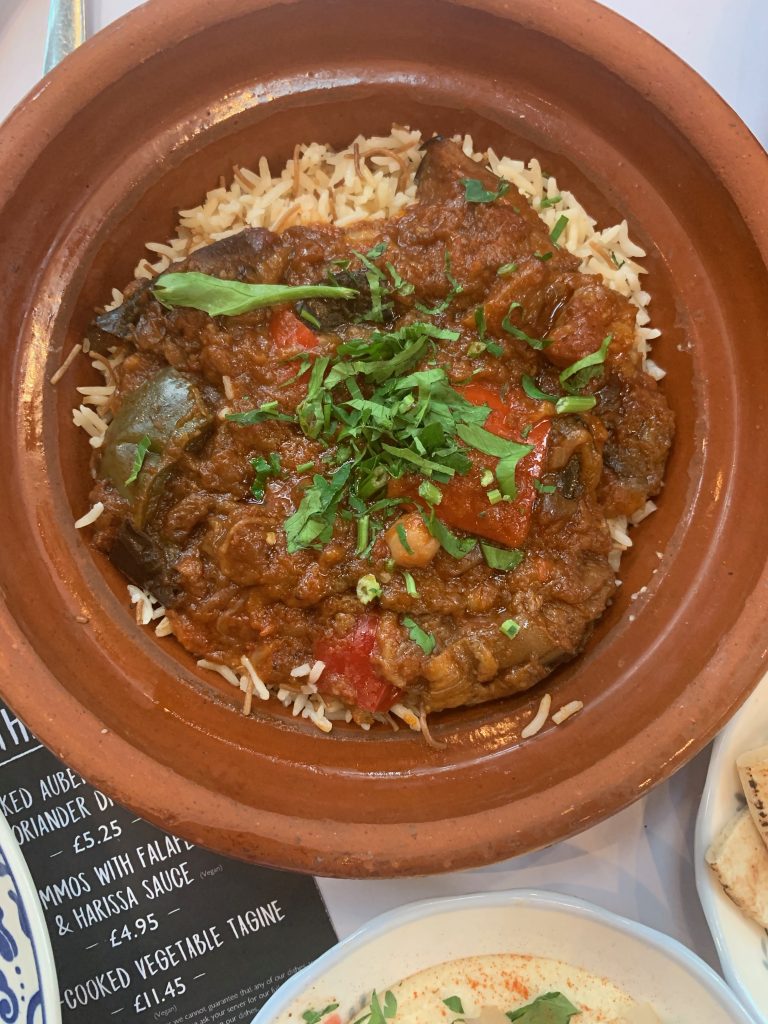 Disclaimer: No charge was made for this visit, opinions are impartial.