There are many, many challenges associated with opening a new food business. The process can be a perfect storm of colossal public expectation, monstrous workload, huge capital expenditure and a massively competitive market. I've been to more restaurant launches that smell of wet paint than I can count and it's not uncommon to be sat in quiet dining rooms when checking out somewhere new after the opening night madness has passed. I had wondered where The Twine & Barrel York would fit on that spectrum, but when I arrived on a Friday evening, I found a packed dining room that buzzed with locals and diners.
The Twine & Barrel York is a recently refurbished gastropub on Hull Road at Dunnington in a large building that had previously been closed for some time. It's somewhere I've passed many times over the years, but has never presented a compelling enough reason to break a journey or undertake one specially. The refurbishment has created a comfortable place to eat that balances the need for a relaxing dining experience with the amenity a local pub should provide. While the food is pitched well above run-of-the-mill pub grub, this is somewhere the residents of Dunnington should feel comfortable stopping by for a pint at the bar. The food should hit the mark too with the appointment of Dan Graham as head chef. Dan is an accomplished chef who's headed up high profile restaurants in Yorkshire as well as making it all the way to the finals of Masterchef: The Professionals.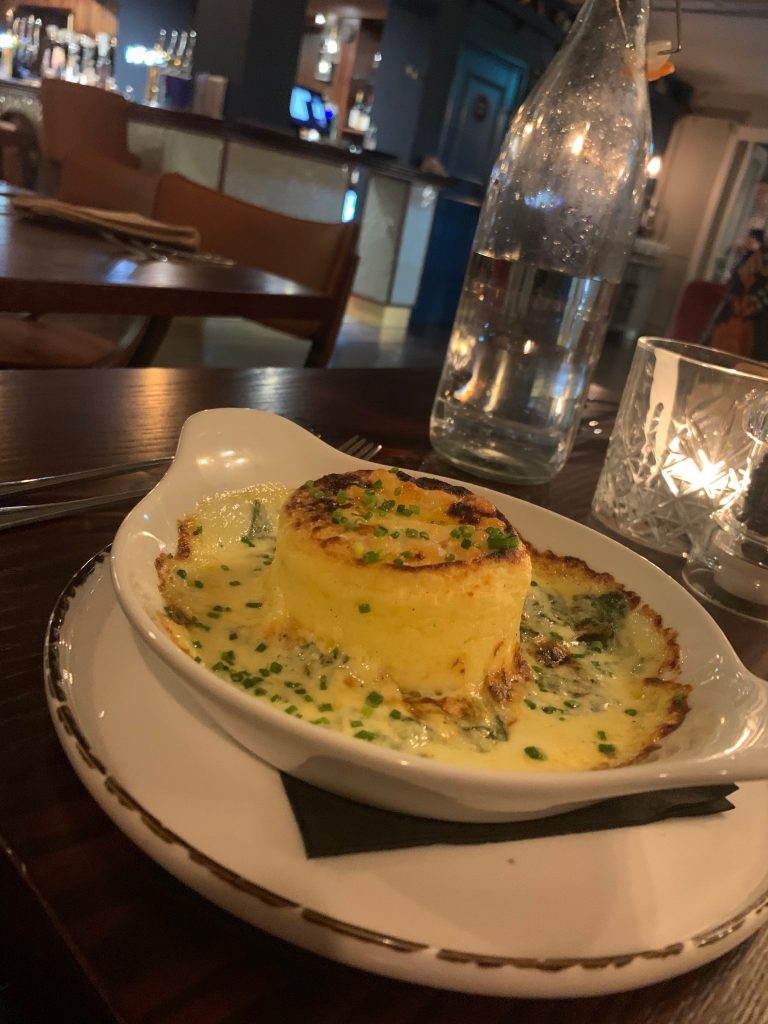 The January Friday night on which we visited found the restaurant very busy when we arrived and became progressively more so throughout the evening, a mix of drinkers and diners happily creating a welcoming atmosphere. We started our evening at the bar, where we could ponder the menu and place our orders before taking up our table. This was a perfect vantage point from which to admire the surroundings and realise that all the details were spot on: wood burning stove present and correct along with details to reflect the twine branding sprinkled throughout the dining rooms without lapsing into forced affectation.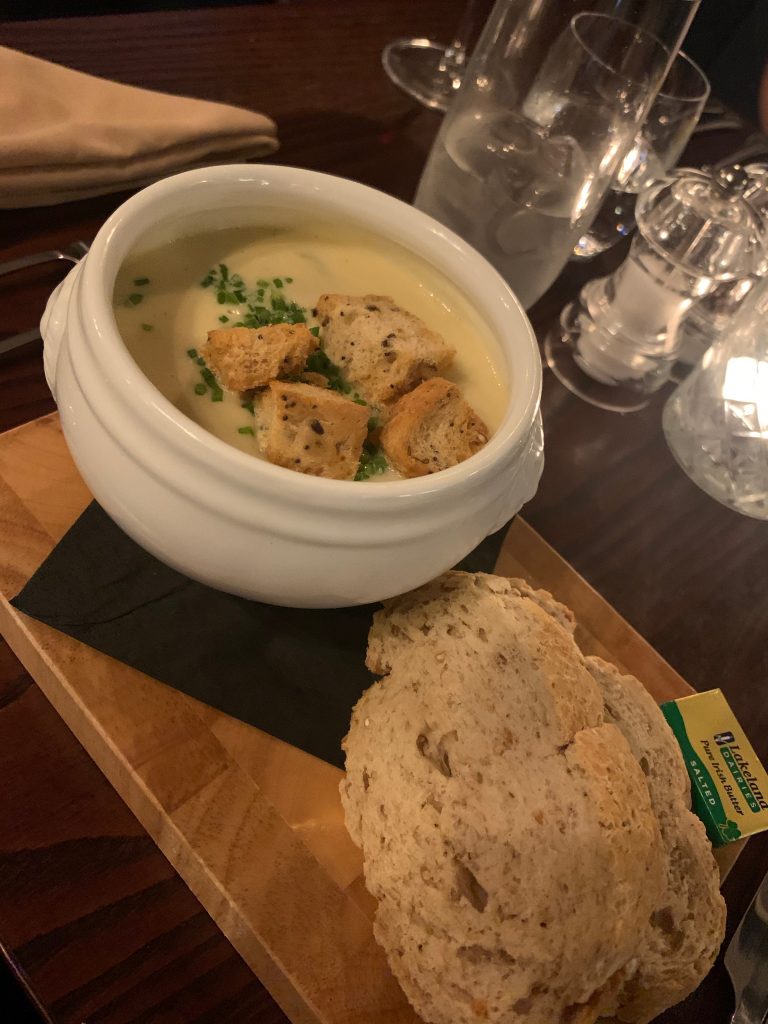 After finishing our drinks and placing our orders, we were led to the dining area, which while busy didn't allow tables to be too crammed together. We'd plumped for a soufflé made with Fountains Gold and a celeriac veloute with mushrooms and truffle which were served quickly along with well matched glasses of wine. It's been a little while since I had a soufflé and the wait was well rewarded here, the dish being just the right balance of rich flavour and light texture. A creamy spinach sauce finished it and left flecks of melted cheese around the edge of the plate to pick at. Celeriac, truffle and mushroom would need something bad to happen for there to be a problem with that combination and unsurprisingly nothing was untoward here. The sautéed mushrooms hid under the veloute to be wheedled out and enjoyed with the fresh bread served on the side. There could have been more of a punch of truffle but we greatly enjoyed both dishes, our anticipation for the main courses only increased by them.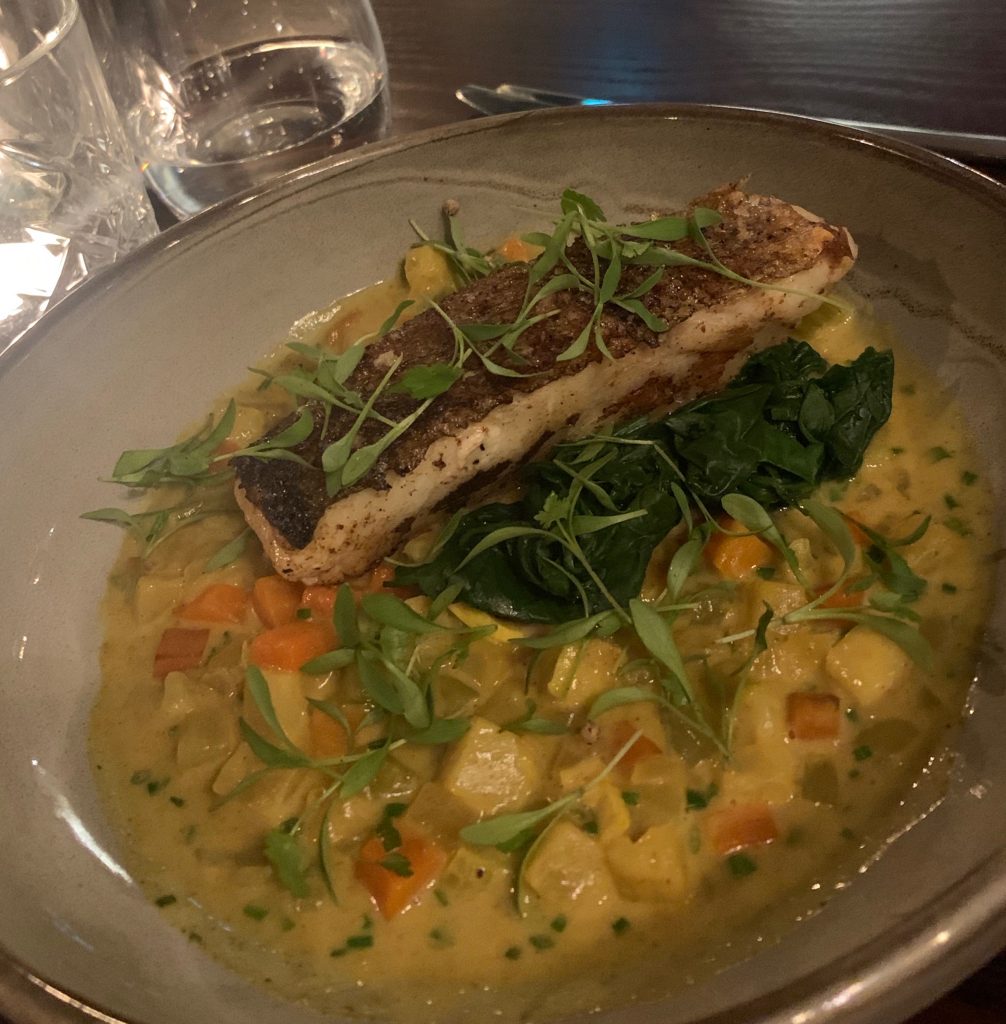 After forcing ourselves to take on a couple more wines to pair with our mains, we were treated to baked cod loin with mussel and winter veg chowder and pork belly with black pudding croquette, creamed cabbage, apple puree and pork sauce. These were both the epitome of well presented, hearty gastropub food that put together just enough refinement with bags of flavour and hearty portions. The fish hit all the notes I had hoped for, the lightly curried broth and generous piece of fish working with spinach and root veg to make a deceptively filling plate of food. Pork belly is one of my favourite cuts when it's done justice, something that is certainly achieved here. Black pudding bonbons are a great addition to the plate along with a stonking great shard of crackling that could have functioned as a shield in some weird porcine fencing contest. Creamed cabbage and a potent, though not overwhelming, apple sauce finished things off well.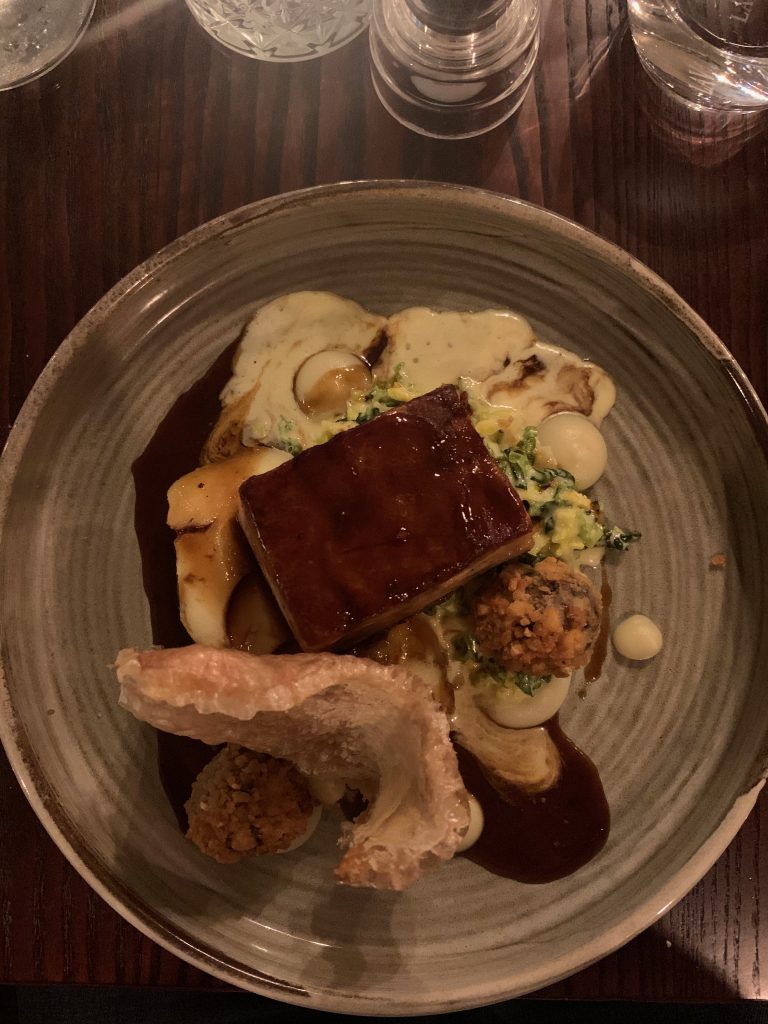 Having already given our appetites a good work out, we opted to finish by sharing a creme brûlée. While not as comment worthy as the rest of the food we enjoyed, it worked just fine as an end point to the experience with a glass of dessert wine and was a happy example of the dish.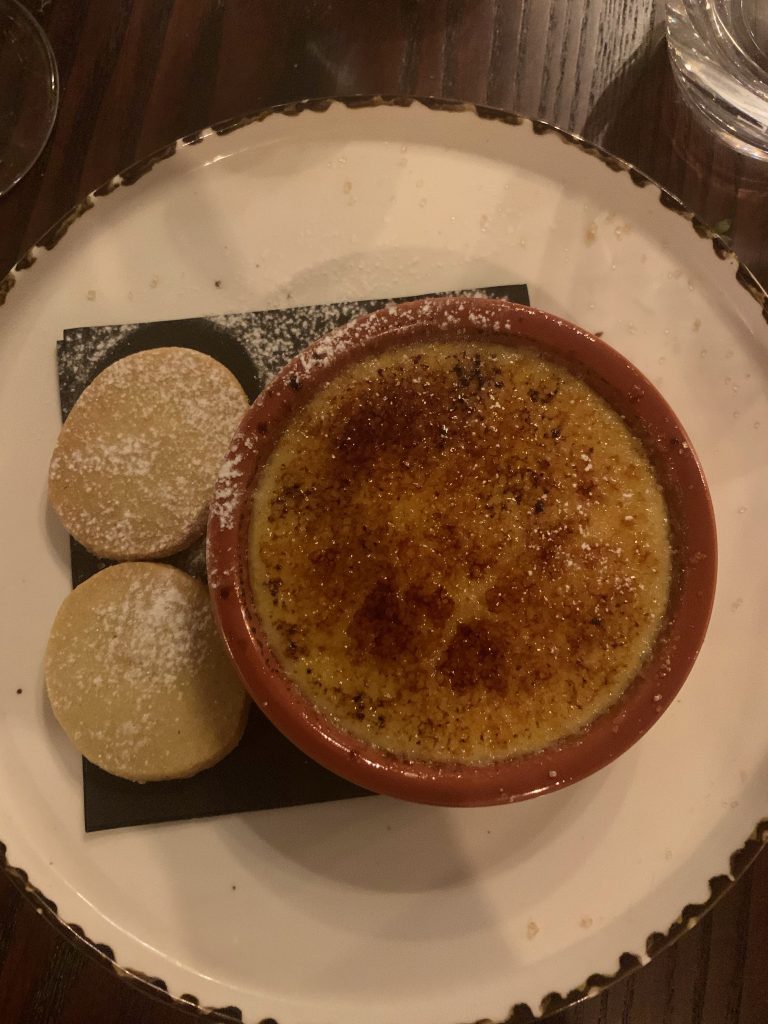 It's really impressive to see a new hospitality business so busy in the traditionally tricky post-Christmas period, all the more so when it's been busier than expected since opening and still managed to cope with that pressure and not drop standards. This was an extremely enjoyable meal with dishes that combined flavour and presentation without losing site of the need for a pub meal to be appropriately hearty or getting too caught up in over complicating things. I look forward to seeing The Twine & Barrel York continue to flourish.
Disclaimer: no charge was made for this meal. Opinions are impartial.