As much as Baby/Toddler Fork represents a wonderful addition to our life and family, we do occasionally fancy a meal that involves us eating concurrently and not chasing around after a small child determined to say hello to as many of the furnishings as possible. To that end, we've recently found ourselves leaning on family for childcare near Whitby, buying us a few hours to pop into town for a meal. On this occasion we opted for Mademoiselle's Whitby Whitby for some hearty French comfort food.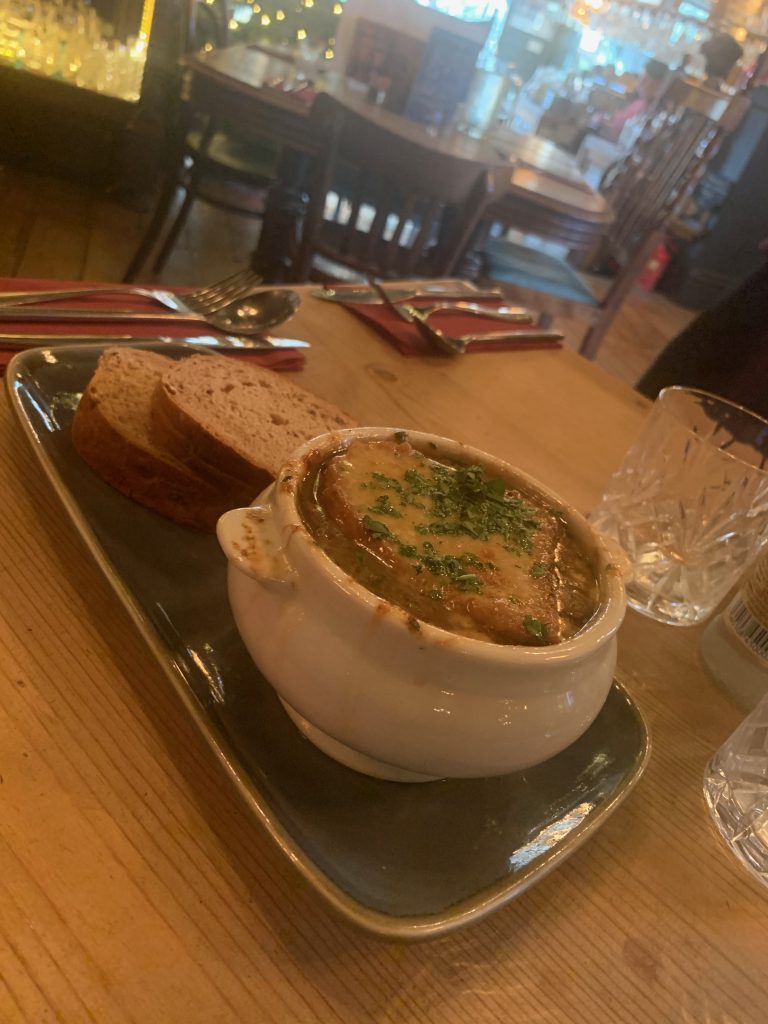 Mademoiselle's Whitby is tucked on Skinner Street with an unobtrusive frontage that, while perfectly compelling, belies the comfort waiting within. The furnishings are ornate and engaging without becoming fussy or distracting, a description that could just as easily be applied to the menu. This wasn't to be a lingering multi-course blow out in the time we had available, so we chose to share a starter before a couple of mains, skipping dessert.
In a French restaurant with a good reputation, it would be foolish to start with anything other than French onion soup and the example here didn't disappoint. Served as improbably hot as is for some reason usual, this one was comfortably one of the best I've ever had. Rich, packed with flavour with a crouton nestling on top and an indulgent quantity of cheese through it.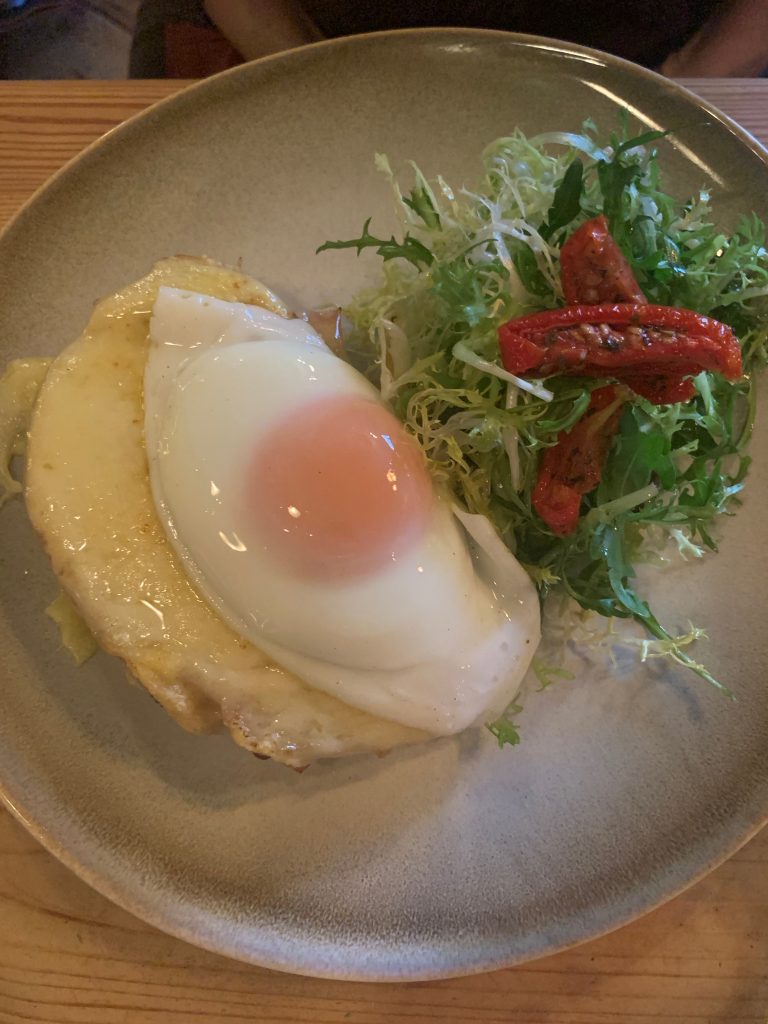 At this point I regretted slightly our decision not to engage with the broad and varied wine list, though that can be rectified at a later date. Main courses quickly arrived to distract from those thoughts, taking the form of Croque Madame and local game Pot au Feu. I've had a few miserably dry croques in recent months whose disappointments were brought into sharp relief by this one which was presented with a delicately dressed salad, with a well judged spike of vinegaryness to give refuge from the cheese, should that ever be desired. The crowning egg being fried to perfection was further evidence of the attention lavished on the dish.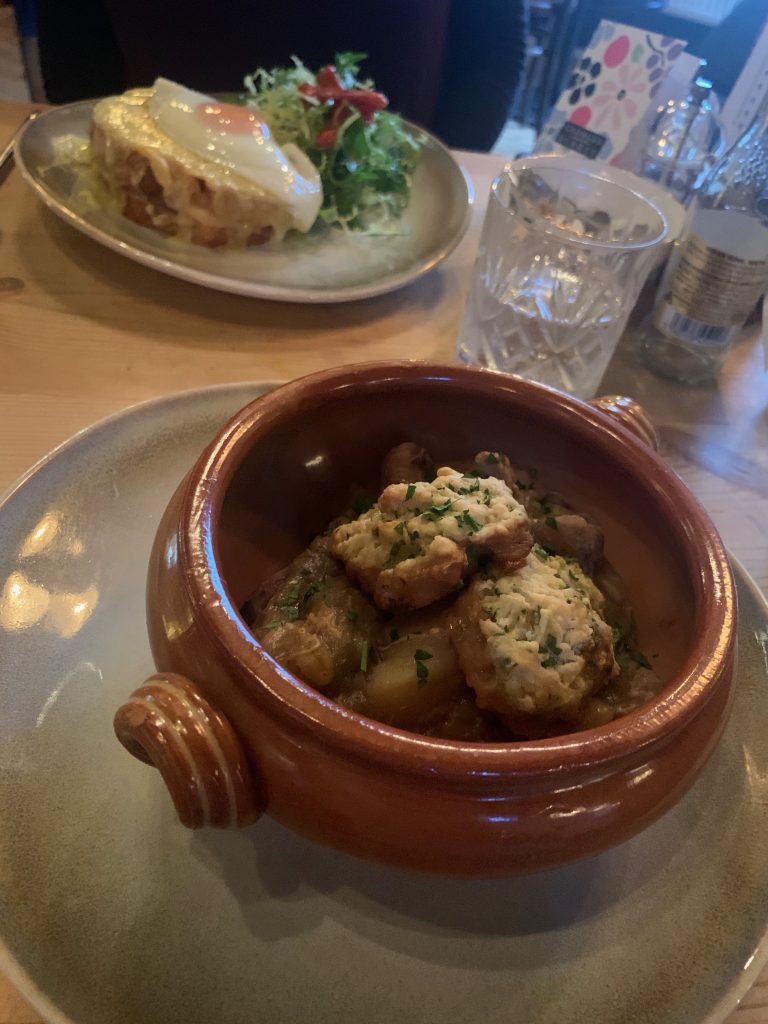 Pot au Feu brought everything to the table I hoped it would, both literally and figuratively. Chunks of slowly cooked meat with herby dumplings conspiring into a comforting bowl to warm through the most miserable of winter's days.
This was a superb and modestly priced lunch from an independent who clearly cares about their output. Tremendous traditional dishes, delivered with care and delicacy where required. I very much want to find the opportunity to enjoy it again at greater leisure.