Sometimes it's a struggle to decide what to feature on this site. I frequently receive offers of novelty crockery and dubious dietary supplements that are easily dismissed along with some of the invitations to less salubrious restaurants – if I wouldn't be tempted to eat somewhere on my own money then why would I invest the time in writing about it? Some things are easier to say yes to though, such as two nights in a French Château that's also home to a Michelin starred restaurant. I signed up to that one pretty quickly.
You may, or indeed may not, remember a post a little while ago about Bloc Hotel at Gatwick. That stay was actually necessitated by my nervousness at making an early morning flight from Gatwick reliably on our public transport network, though I didn't mention the details of my quite strikingly cheap Wetherspoons ham, egg & chips dinner in that piece. Suffice to say I've never eaten in an airport for such a disposable sum of money with an even acceptable outcome. Yes that is meant to sound like faint praise!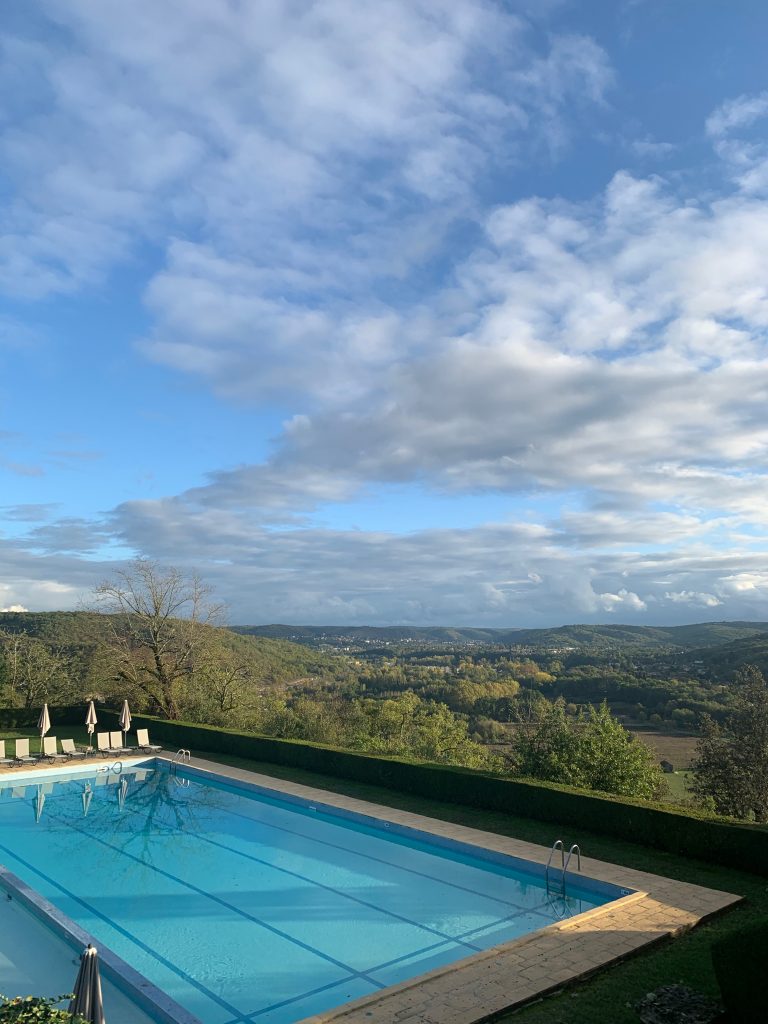 After I woke refreshed in my windowless room and dealt with the practicalities of travelling by easyjet and rental car, I found myself deposited at the door of a building with seemingly innate calming properties. Chateau de Mercues dates from the 13th century, when it was the residence of the bishops of nearby Cahors. After fulfilling that role for many years, it has found its true calling now as a luxury hotel featuring a winery and fabulous food.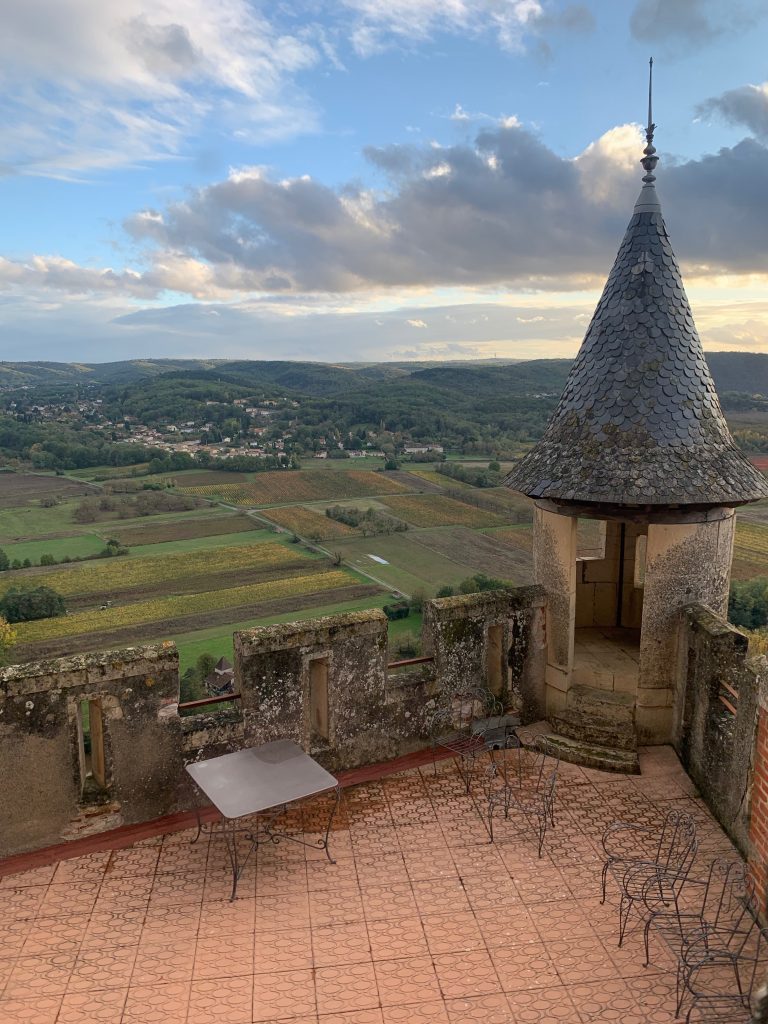 As your vehicle climbs a steep hill, you're presented with a memorable frontage and it's pretty immediately clear that a stay here will be a unique, luxurious and calming experience. I was met at reception with a cold, refreshing peach based drink to soften the checking in process, not that this was unduly onerous anyway as my luggage was subtly spirited to my room for me to find later. While that was happening, the group I was with were treated to a generous snack to regain our energies.
Having been appropriately refreshed, I took the time to explore a little more thoroughly and grab a few pictures of the grounds and exterior of the building. I enjoyed taking in details such as the hatch through which grapes make their way to the subterranean winery and the swimming pool with stunning views. Sadly it was far too cold to make use of that in November, but would make a peerless summer hang out with a glass of the sparkling Bellefleur from associated winery Chateau de Haute-Serre.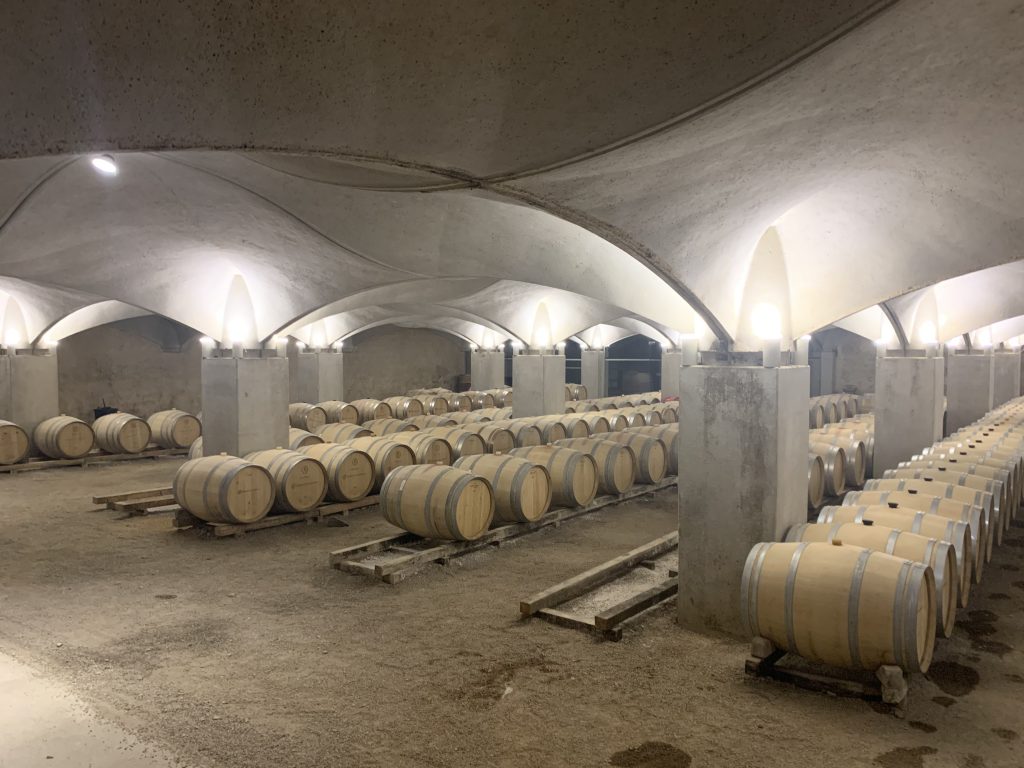 After a tour of the available rooms, I had time to take stock of my own surroundings, finding my room palatial enough to relax into though snug enough to be personable. All the amenities you'd expect were provided and the furnishings were the appropriate standard though a couple of things came as a surprise. The temperature was set high enough to provoke a constant balancing act with the air-conditioning to create an appropriate climate. It also struck me as odd that a few of the rooms didn't have showers, something that slowed the progress of a couple of members of the group on occasion. Regardless of that, all the robes, towels, slippers and luxurious touches one would hope for were intact.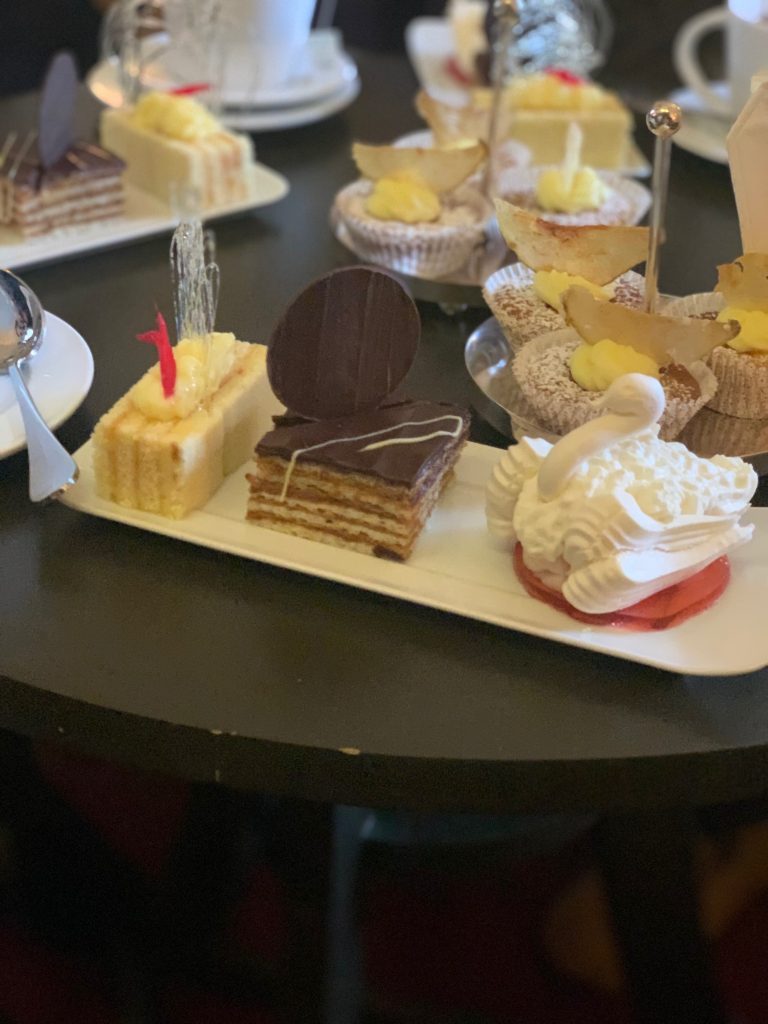 Having got settled, our next task was afternoon tea featuring a delightful selection of cakes and pastries, notably a meringue swan that used the region's favourite wine for Malbec jelly and Malbec mousse. I practised a little restraint at this point though, mindful of the impending dinner in the hotel's bistro, and let discretion take over from valour.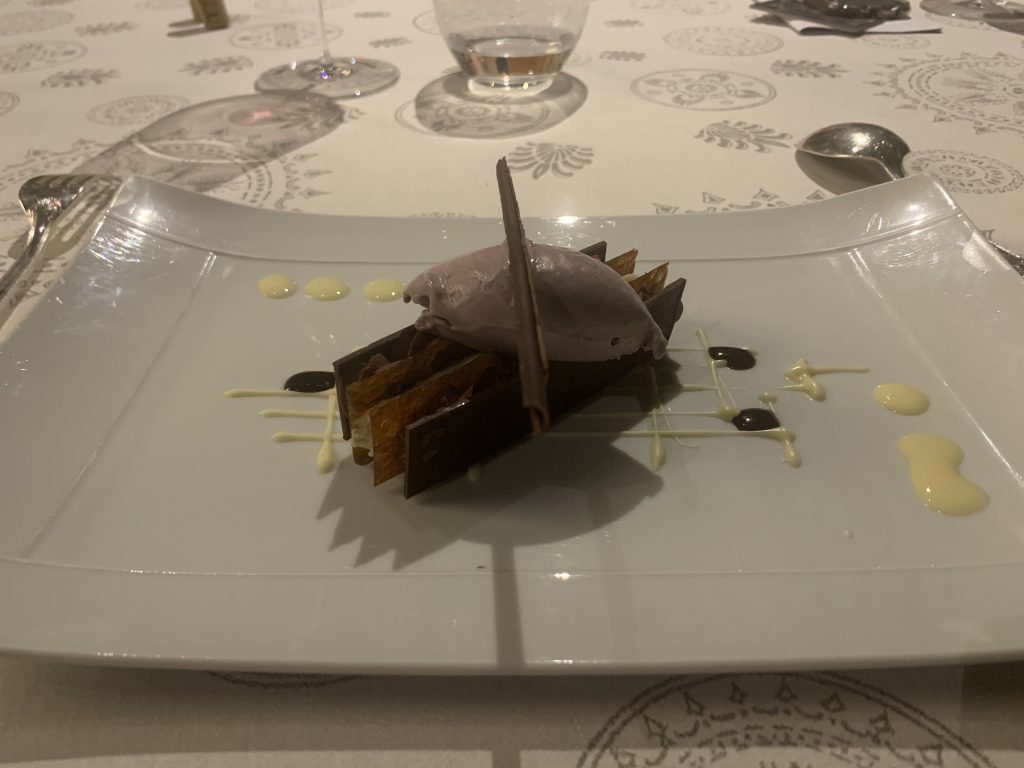 The Bistro is the less formal dining option at Chateau de Mercues but still features plenty of quality and regionality on the menu and sense of occasion in the dining room. I opted for pan-fried mushrooms followed by black pork with chestnut addled mashed potato. All of this was punctuated with extra bites and followed by a cheese course with some rewardingly aggressive and pungent local specialities. I'm on the look out for Rocamadour in the UK now! We finished with a sweet course featuring more of that indulgent local Malbec, this time as ice cream.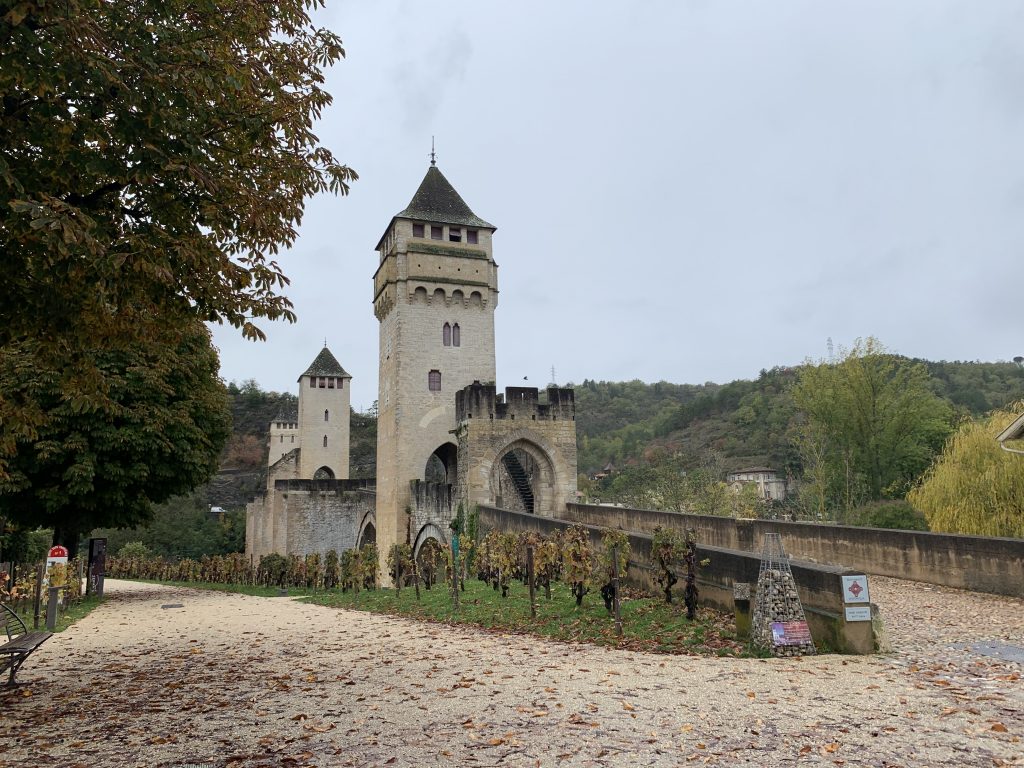 The following morning I found myself back in the same room working my way through a predictably high quality and satisfying breakfast, featuring a range of scrambled egg and bacon and so on to satisfy those insistent on something approaching a Full English. With that fuel on board, we made tracks to nearby Cahors to take in the jurisdiction of those bishops for whom our residence had been built. Pont Valentré bridge dates from a little while after Chateau de Mercues was built and is comparably striking, even in the rain. The remainder of Cahors remained picturesque and engaging throughout our walking tour which included a look at an ancient relic said to have been taken from Christ's body.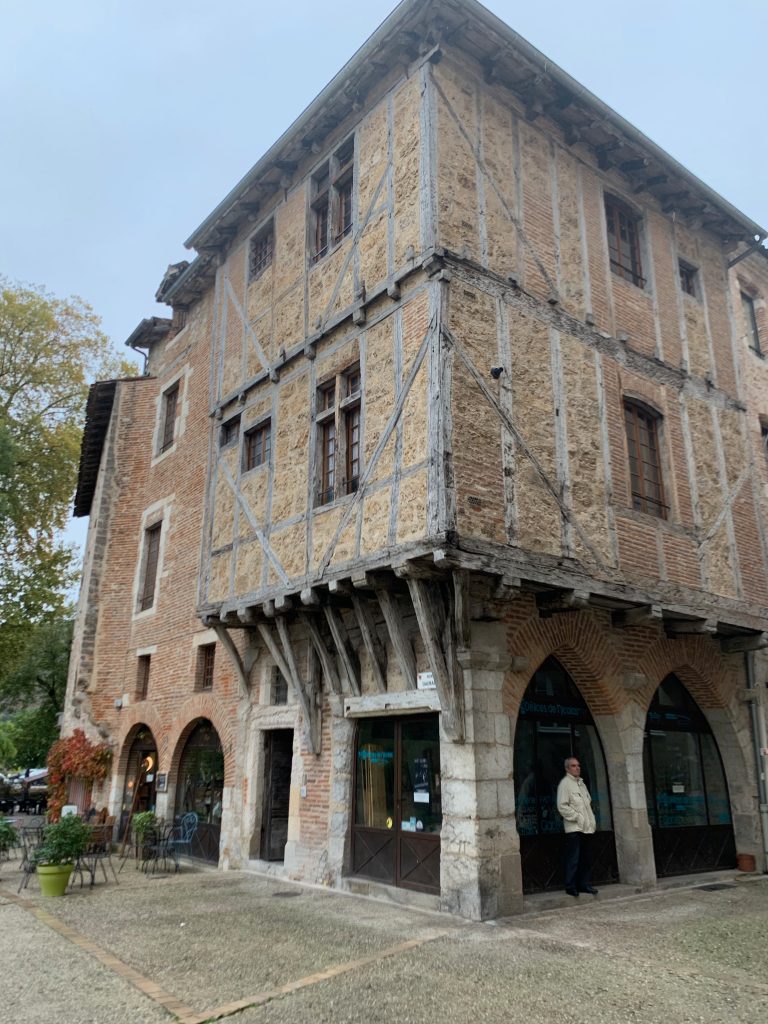 Our next port of call was Auberge Lou Bourdie for a selection of traditional local dishes in a quite remarkably welcoming rustic restaurant. Truffle omelette wasn't a hit around the table sadly, but everything else was just the right combination of flavour and comfort, salsify gratin in particular lives in my memory. As with the previous day though, the prospect of another indulgent meal in a few hours tempered the urge toward too much gluttony.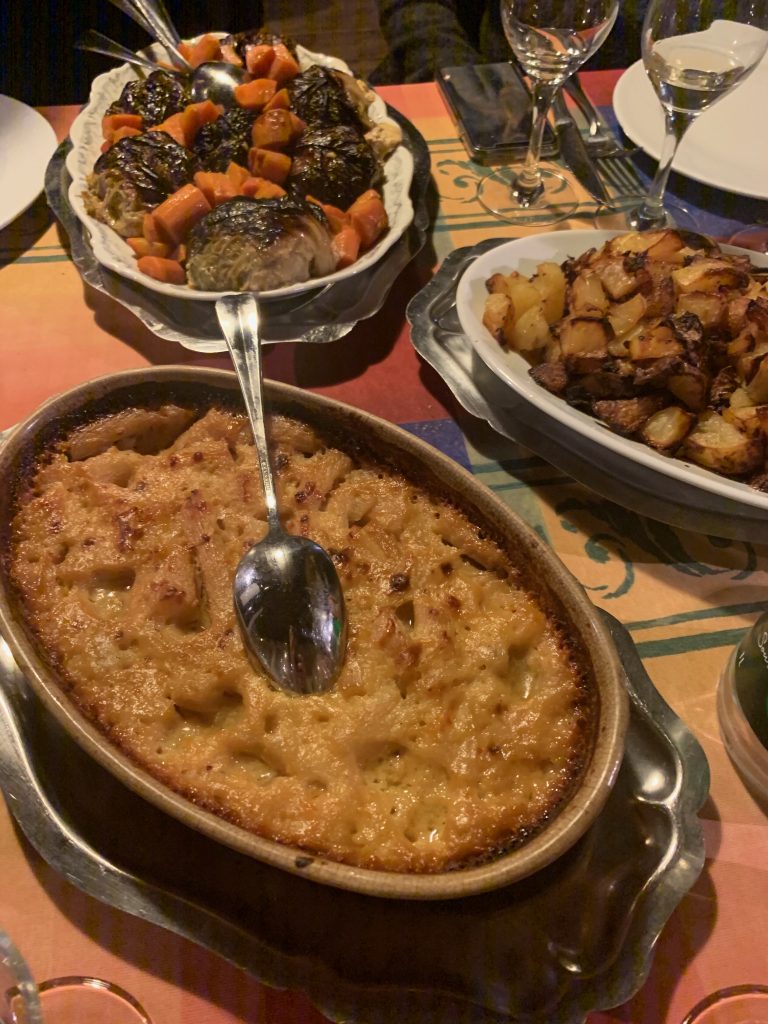 Before heading back to base, we took the opportunity to take in the sights of Saint-Cirq-Lapopie. It's difficult to articulate just how pretty this village is, perched on a rocky outcrop, but suffice to say its reputation as one of France's loveliest villages is thoroughly deserved. It might have been out of season for our visit but we still were able to regroup there with a coffee before heading back to prepare for dinner.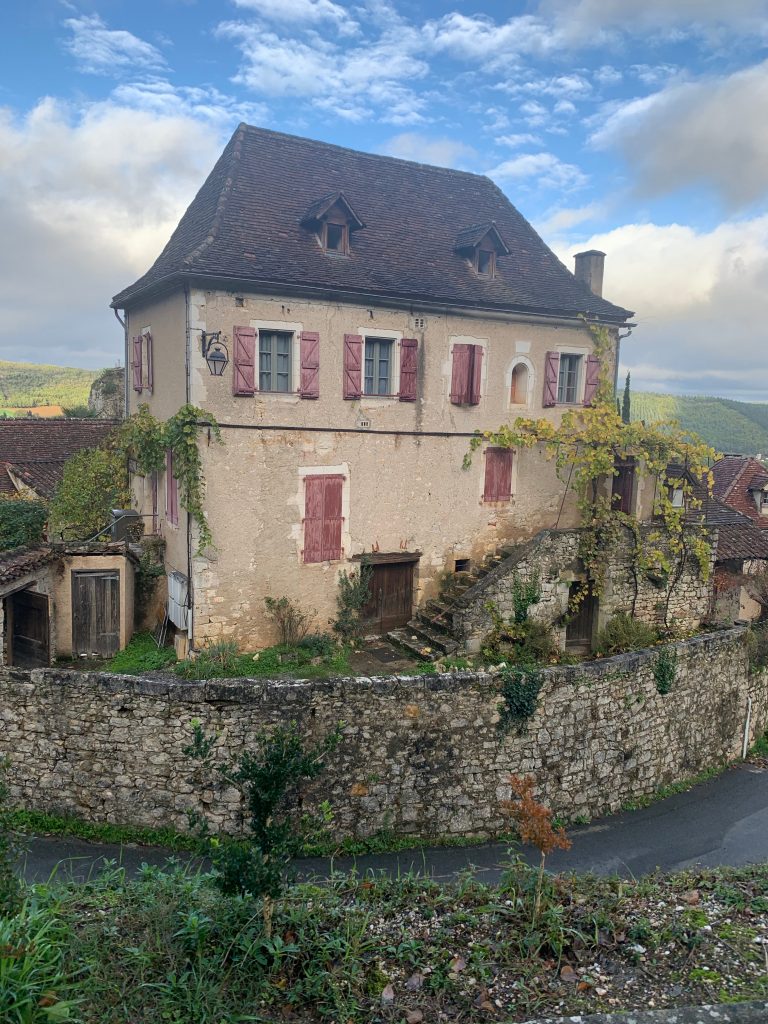 Dinner at the La Duèze restaurant is deserving of its own post, which is on its way. Be assured though that it was as memorable as one would expect. After a night digesting 10 courses of food and creating happy memories, it was time to get moving again, this time to Mercuès' partner establishment Château de Haute-Serre.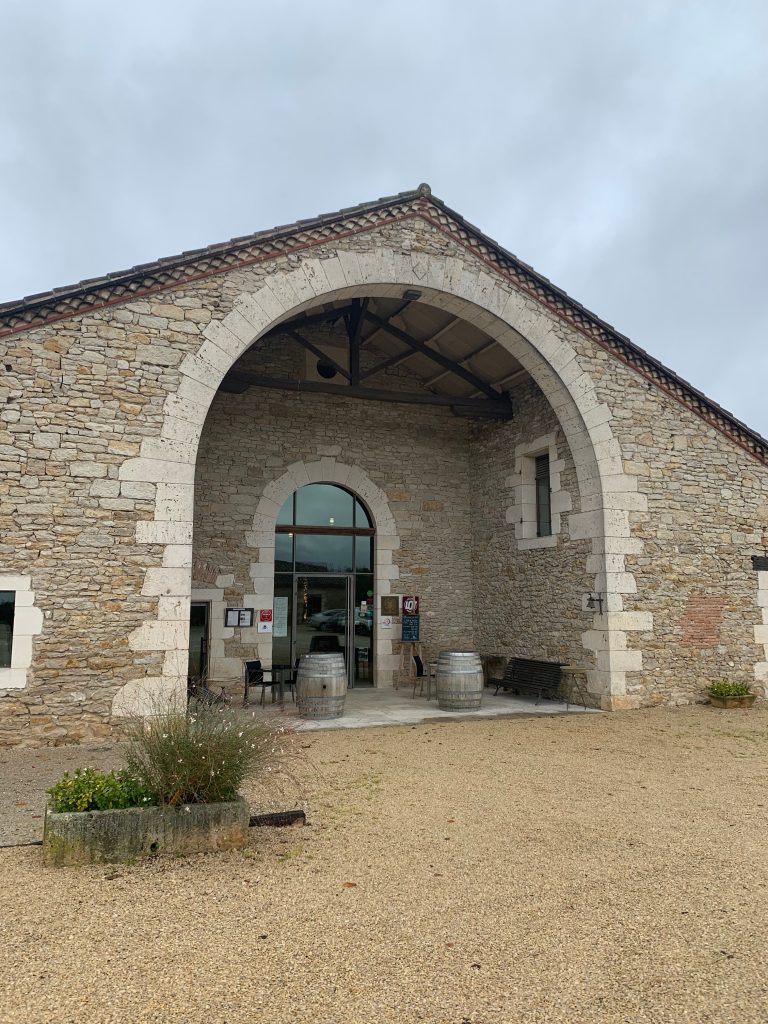 Haute-Serre is a more modest location than Mercues and more open to the elements to allow its surrounding vineyards. We started with a wine tasting that began in challenging fashion for some who had indulged too much the previous evening. We still all managed to sample a selection of wines, which all deserved their strong reputations. Food is still very much on the agenda here though and the restaurant has been awarded with a Bib Gourmand for its accessibly priced food that doesn't skimp on quality. The meal began with the last presentation of Malbec the trip would see, onions braised in it underpinning a fondue pre-starter. Any restaurant that rolls out fondue before things kick off is fine with me and the dishes kept up with that impression. Pork, prawn, guinea fowl and mushroom followed to provide a memorable ending to our meal before we hit the road to get back to the airport and a, figurative, bump back to earth with Easyjet.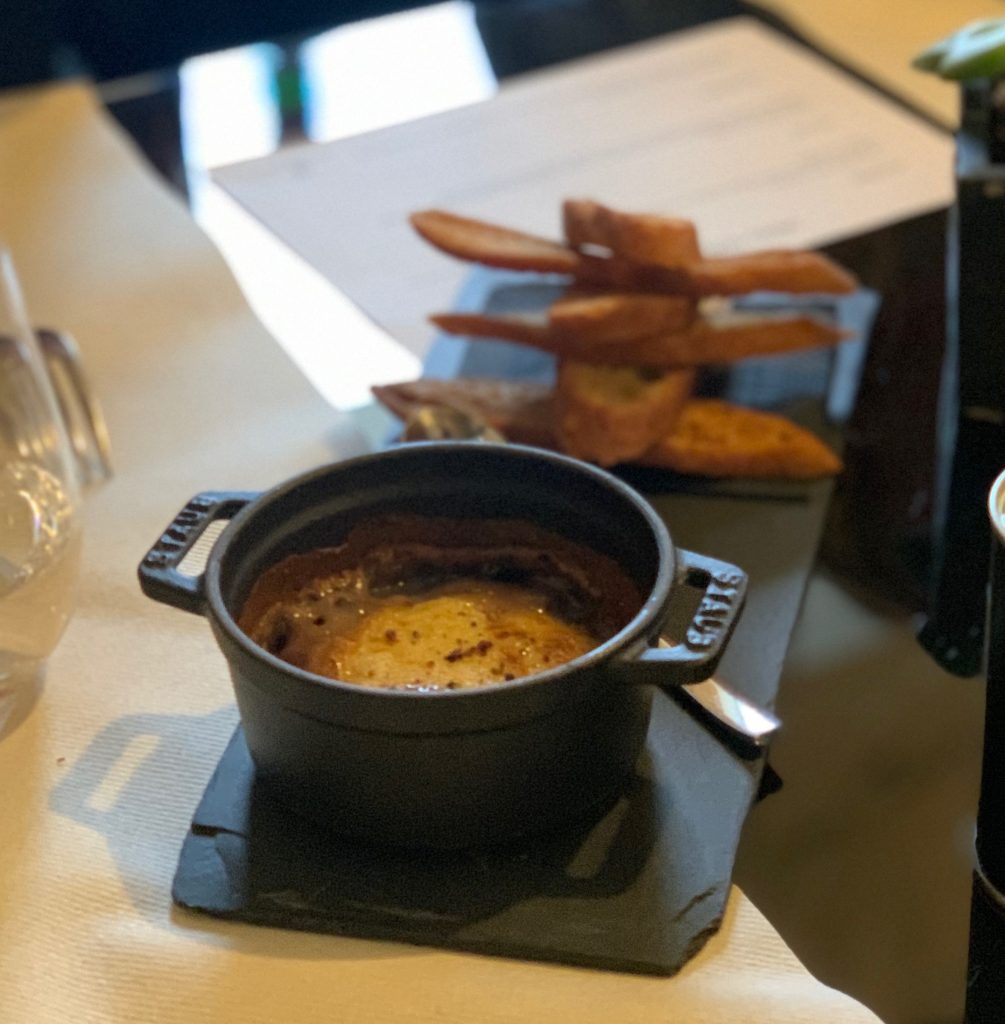 As you can see, this was a packed trip that did a fantastic job of showing off both Chateau de Mercues and the attractions of the surrounding area that it provides access to. Amongst the food and travel experiences I've been lucky enough to enjoy over the last half decade, this stands out with the best. The combination of location, gastronomy and luxury coalesces into a unique experience that makes this a very tempting region to visit.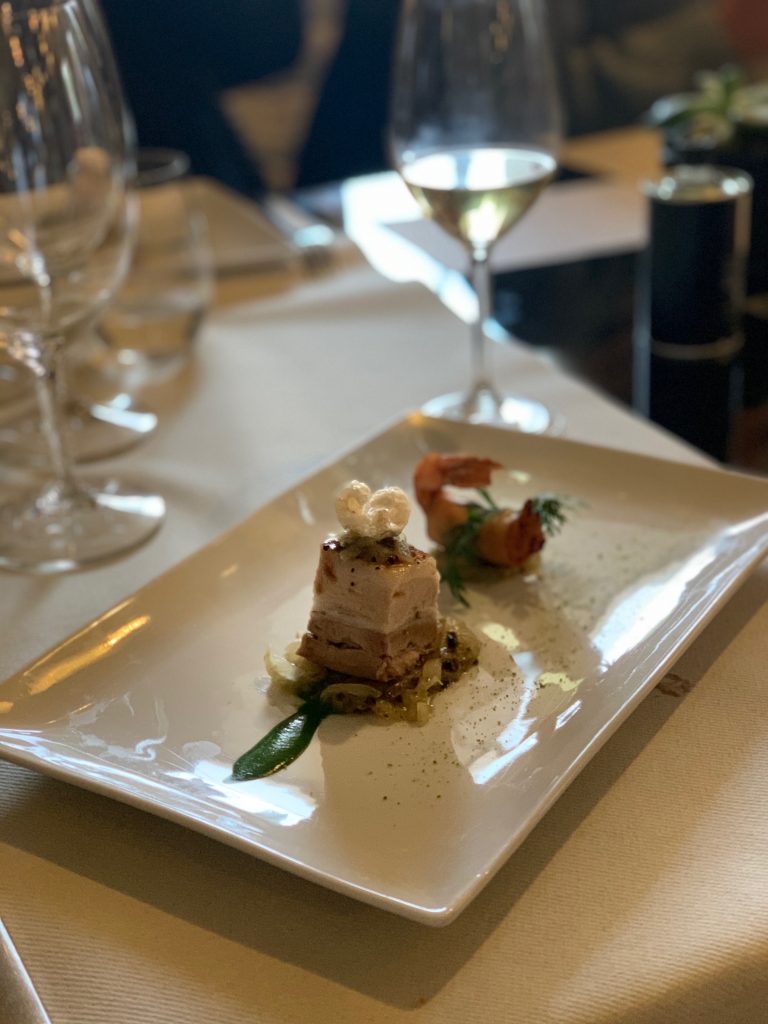 Disclaimer: This was a paid for press trip, opinions are impartial