A couple of years ago, when Baby Fork was still Foetus Fork, we made our first visit to the Castle Howard Christmas decorations. Since then, the Christmas visit has developed into something of a tradition, allowing Baby Fork's grandmothers ample opportunity to fuss over her as we make our way around the reliably breathtaking displays. Last week we went along to this year's press launch to see what they have in store for this Festive Season.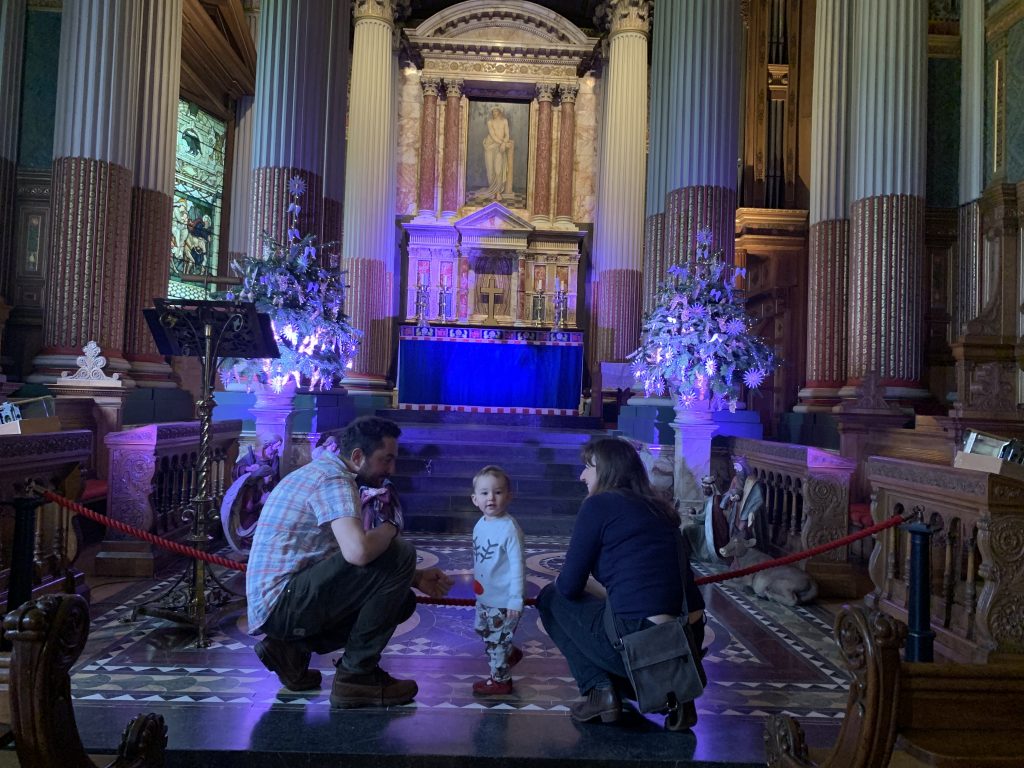 The Case Howard Christmas theme this year is "A Christmas Masquerade" and, as always, the whole house has been transformed. Designers Charlotte Lloyd Webber and Bretta Gerecke have showered the house in colour and light to create another year of striking imagery and spectacular installations to enjoy as you make your way through the iconic building. The Christmas Masquerade theme has empowered the team to be bold with colours and create a very different experience to that of previous years; don't assume that you'll see the same thing as last year if you've been before. If you think there're more pictures of me than usual on this page. that's to avoid spoiling the experience when you arrive.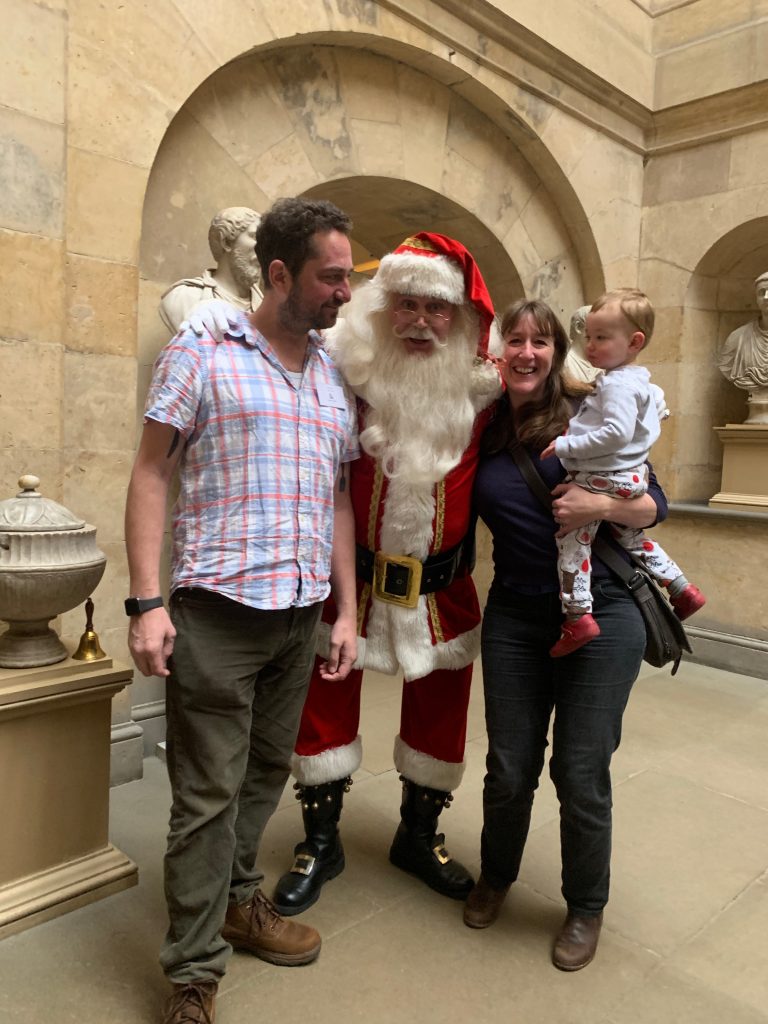 The aim is to provide a tangible sense of walking through a Venetian Masquerade Ball, something that is produced without the sense of losing the huge personality of Castle Howard itself. As you circulate, you see the theme reflected in the palate used and masks adorning a number of the statues throughout the experience.
As unmissable as ever is the 26ft tall Christmas tree that is dressed with three and a half THOUSAND baubles. I suspect this will be in the background of a similar number of selfies by the time all this is taken down. Despite that headline grabbing bauble count, I felt that the most memorable part of the experience was found in The Long Gallery. This room is bisected by a canal complete with bridges that Baby Fork demanded we cross many, many times. Thankfully there was enough to see in the background to temper the repetition of movement.
The team at Castle Howard have again done a fantastic job. The amount of thought and effort that's gone into this transformation is easy to see. The opportunity to append it with an Afternoon Tea or a trip to Santa depending on the visitor's age and leanings only broadens the appeal. We'll be back soon to take Baby Fork's grannies around, something that we'll be bound to repeat in the coming years.