It's funny how time slips by. I regard myself as pretty well travelled within the UK, but that doesn't mean I'm without blind spots. Given its proximity to York it's a little surprising that Manchester is one of those. Even more surprising was that, when I gave it some thought, I realised it was 21 years since I paid a visit. When hotels in Manchester got in touch to suggest I popped over for the day to explore Manchester, I was more than happy to right that wrong.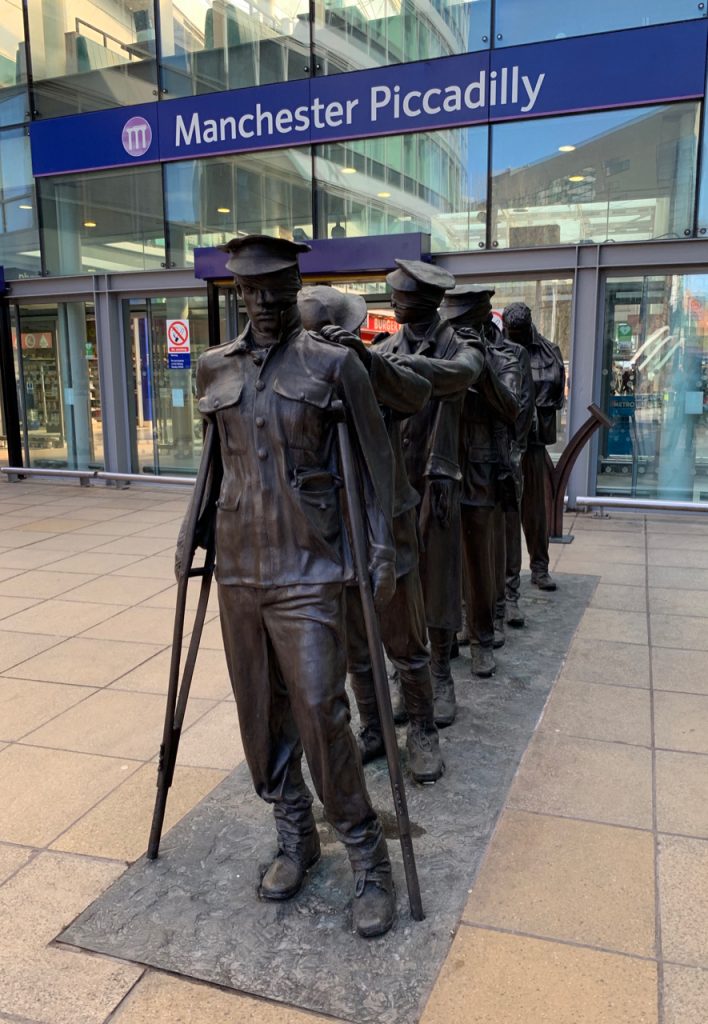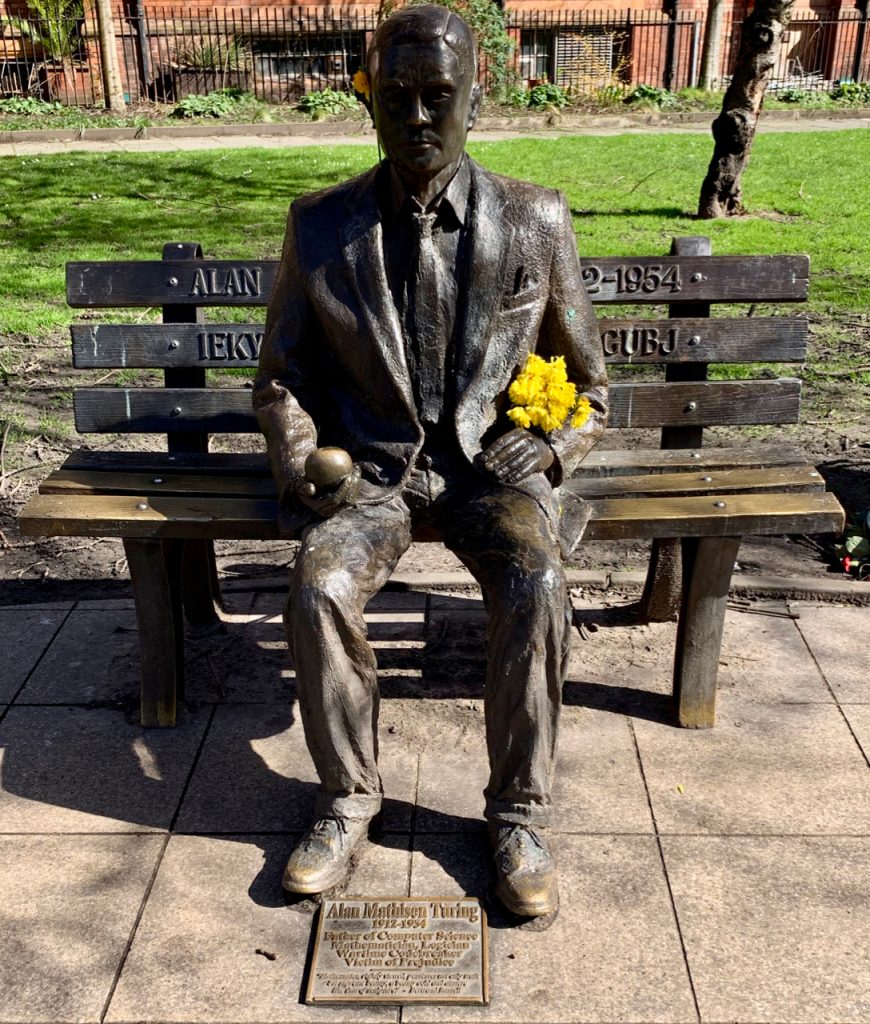 I started my day by hopping on the train to Manchester, a journey I'm familiar with thanks to Manchester Airport being on the same line and one that only takes an hour and a half. Thankfully the train was not as crammed as can be, so I was able to crack on with some work throughout the journey while trying to whittle down my list of places to visit.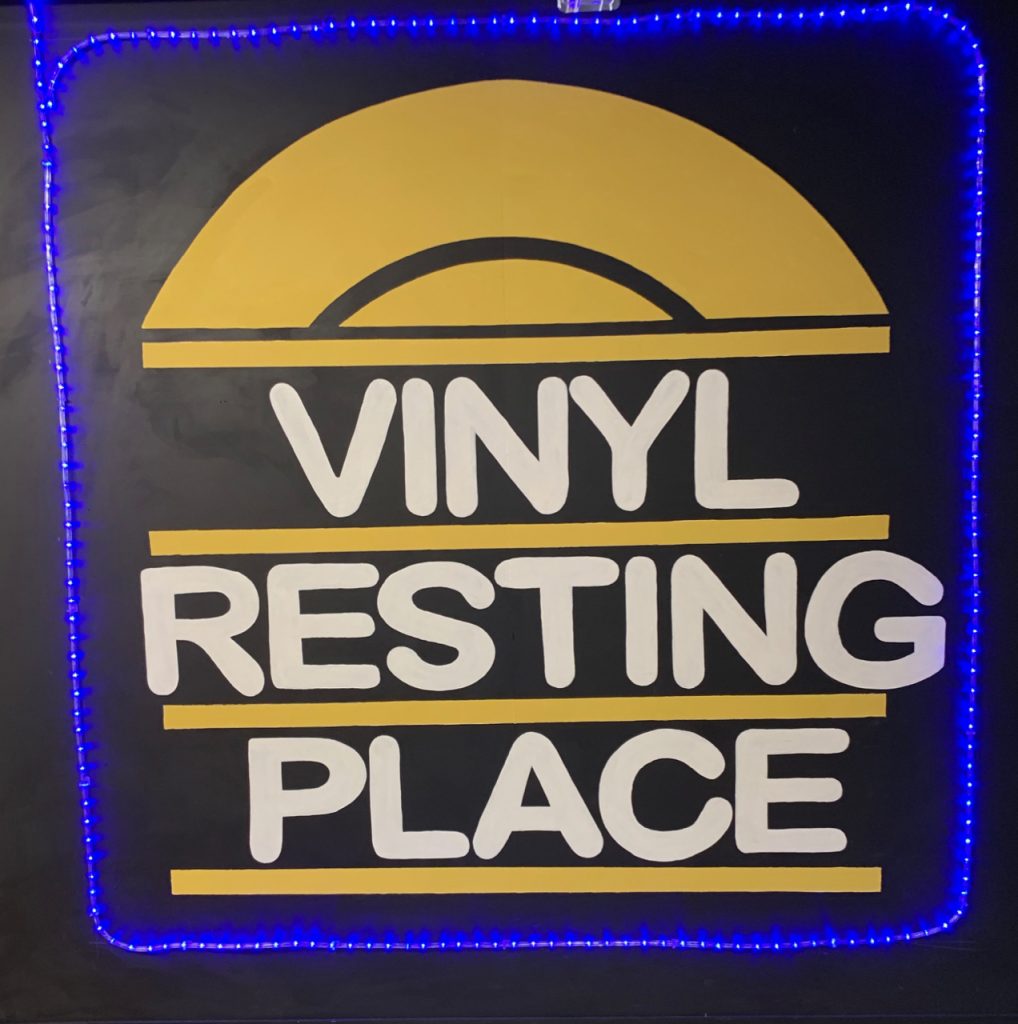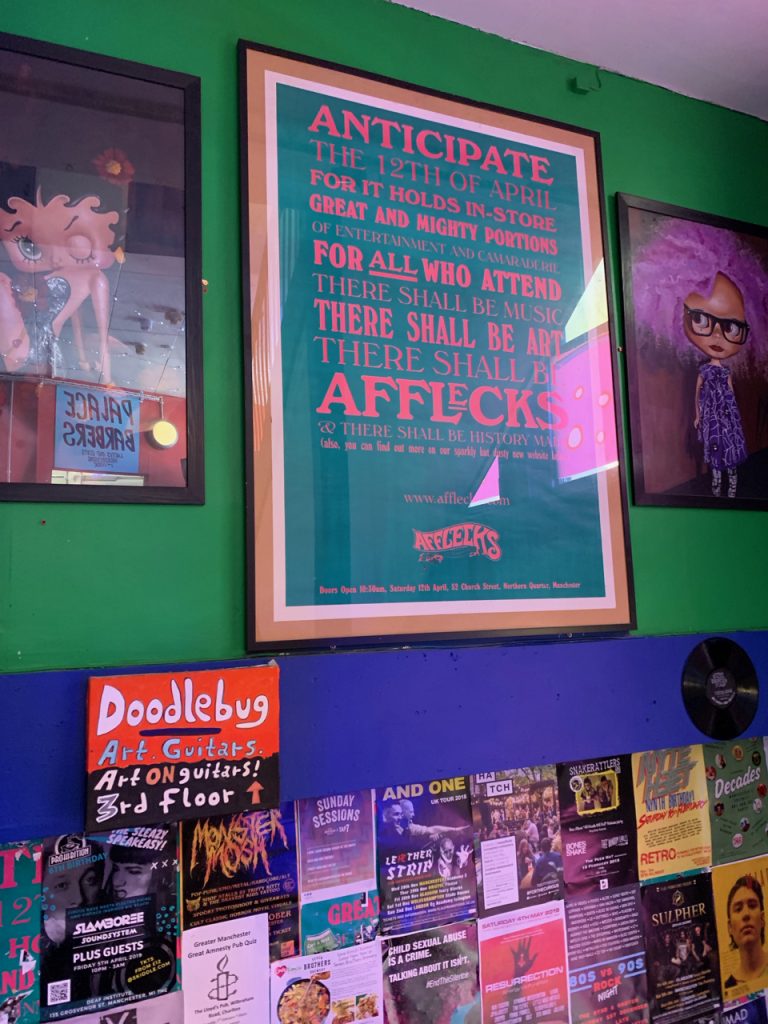 When I asked on social media for recommendations to explore Manchester, I hadn't been prepared for quite how inundated I'd be. The suggestions flooded in and seemed to all be worthy of a check out. A little bit of my decision making was forced by my visiting on a Monday when some places were shut so I crossed a few off my list and was arriving before I knew it.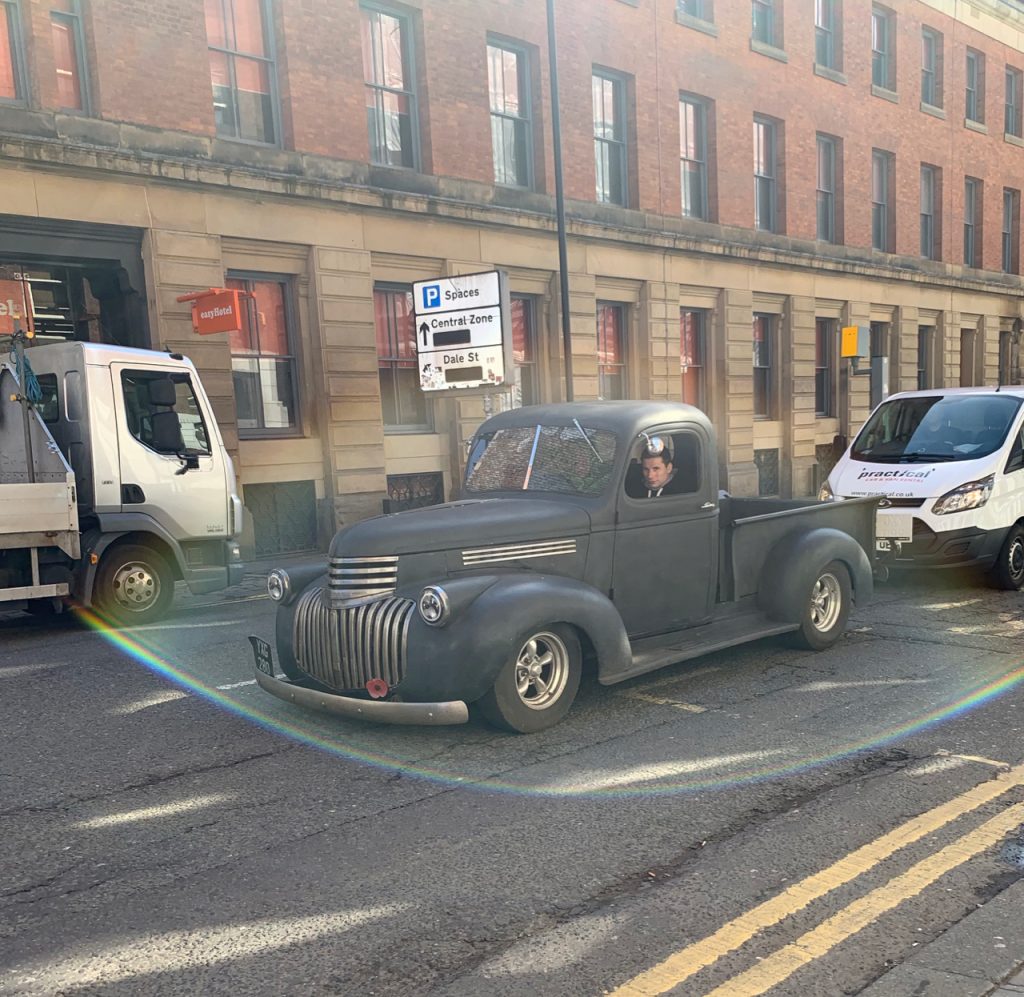 Arrival at Manchester Piccadilly is now marked by a beautiful sculpture that depicts blinded soldiers in the First World War and was commissioned by Blind Veterans UK. There was another sculpture around the corner from the station that I wanted to check out so I continued that theme to see the memorial to Alan Turing, who of course had strong associations with the city.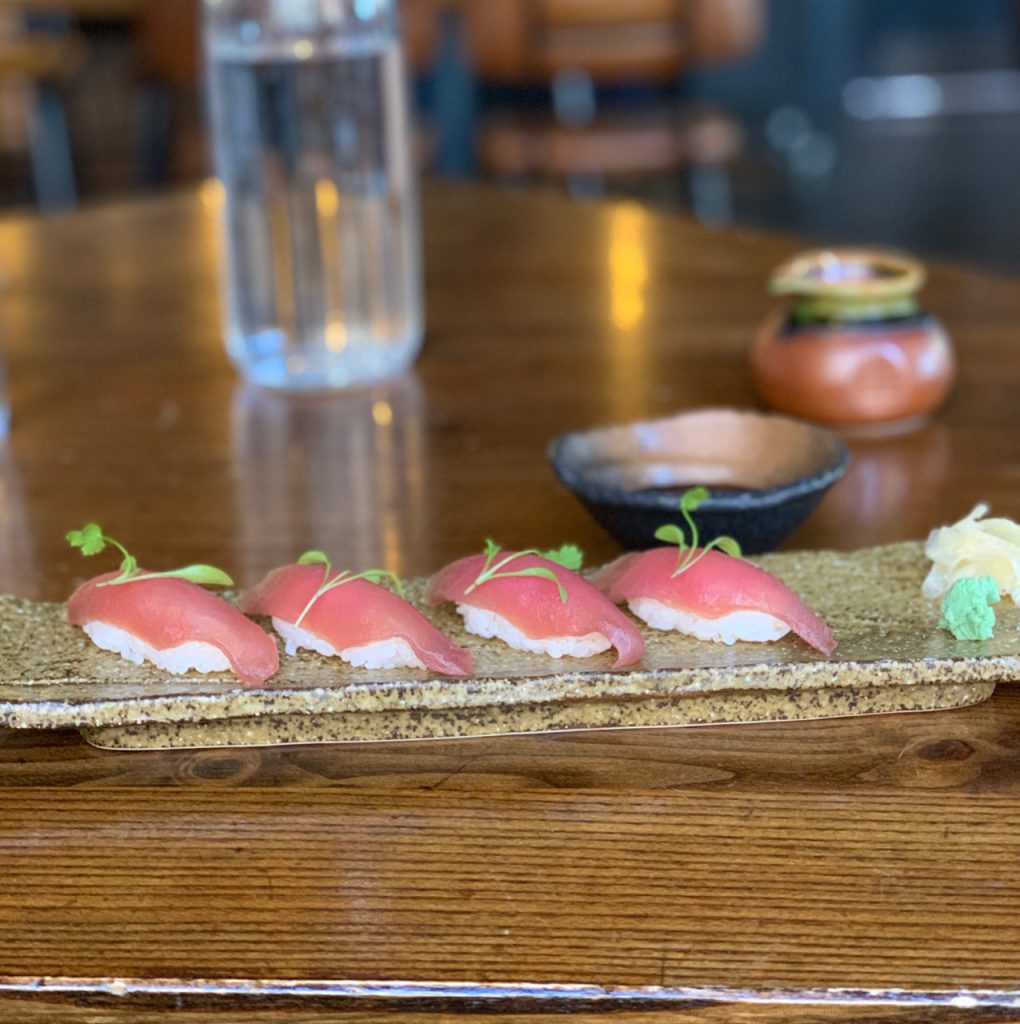 By now I was in serious need of caffeine and stumbled across the diminutive and charming Nibble who were perfectly placed to oblige. Suitably refuelled, I made my way onwards to another Manchester institution. Afflecks is a labyrinthine mix of niche retailers that cater for all manner of tastes. I spotted plentiful clothes, lots of vinyl, a tattooist, card games, posters and a shop specialising in Manchester themed memorabilia.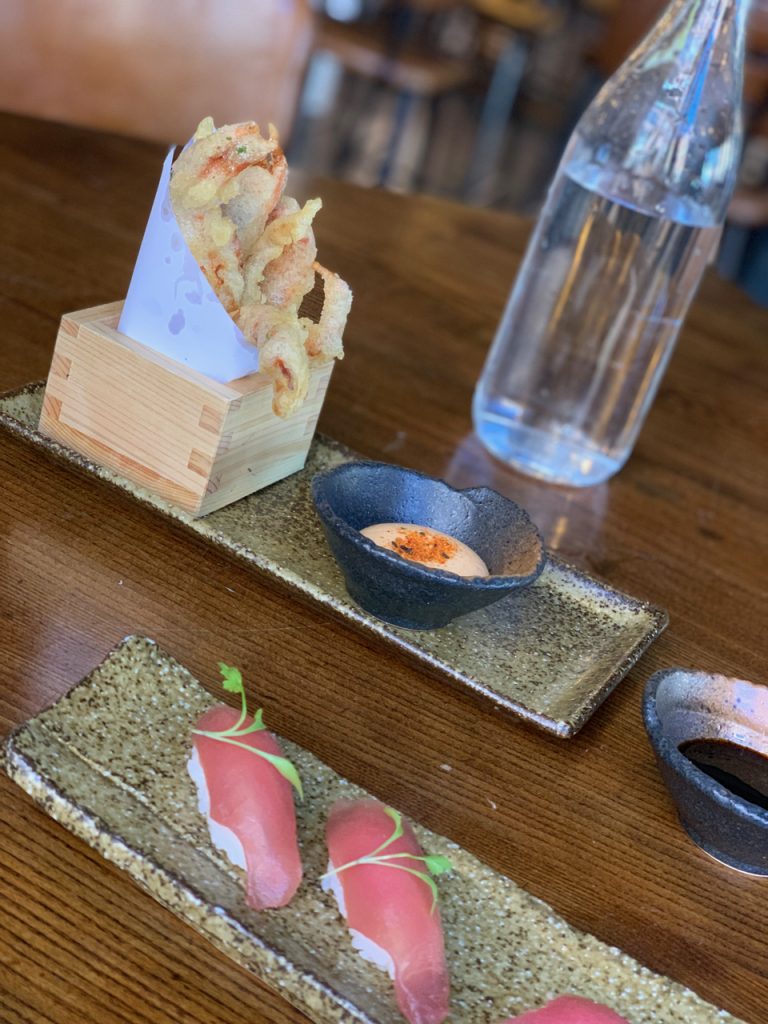 Next up was lunch, something I'd failed to decide upon having been overwhelmed by the quality and breadth of the offering. My decision was made when I happened upon Cottonopolis and checked out the menu. This was strongly recommended by the world of social media and didn't disappoint. The menu is made of small plates divided into sections roughly aligning with raw, fried, griddled and steamed with some snacks and sides thrown in.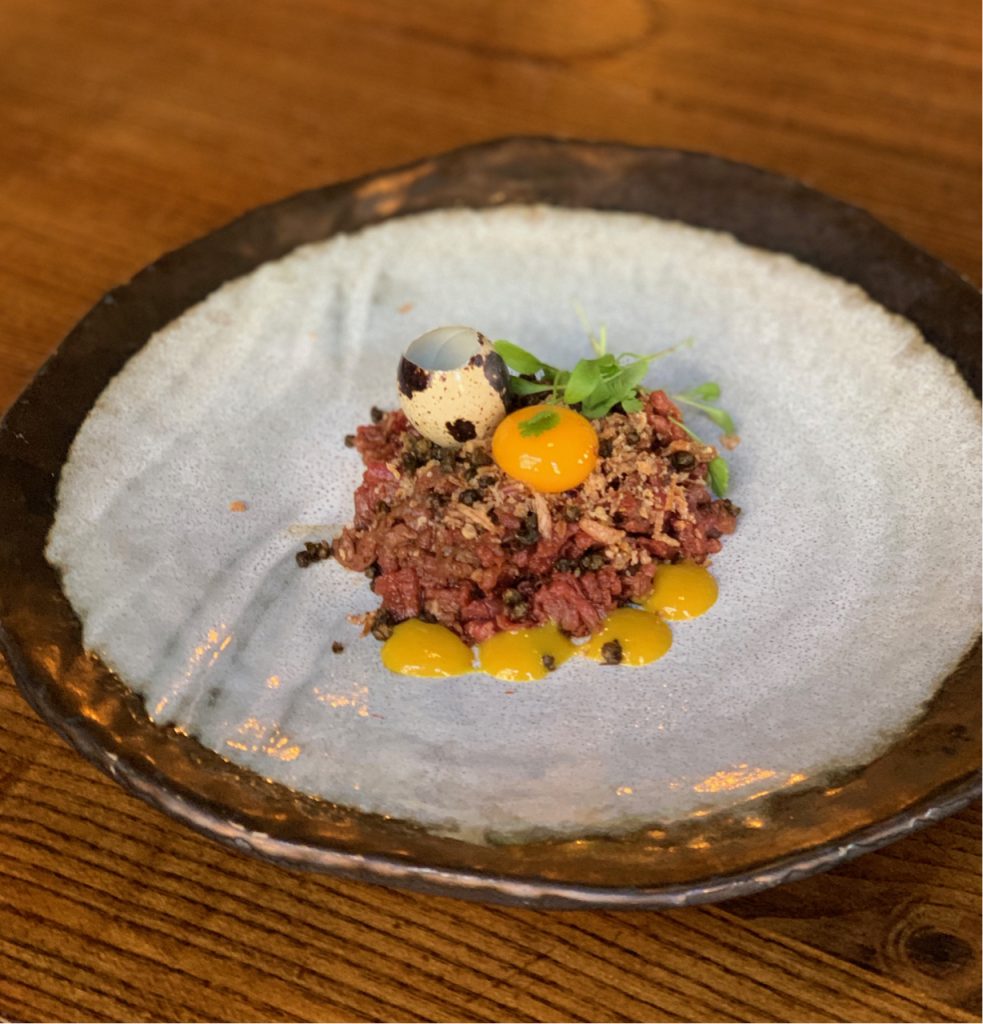 The welcome was warm and I was made entirely comfortable dining alone with sensible advice given on the menu, from which I chose 3 dishes to make up a light lunch. Yellowfin tuna nigiri arrived first with four pieces neatly presented, which proved hugely satisfying with well seasoned rice and delightful slices of tuna. The seafood theme continued with crab tempura served with togarashi and kimchi mayo. The batter was thankfully light and further given character by the kimchi. I hoped that the final dish to arrive would be the star and I wasn't disappointed. I'm an absolute sucker for steak tartare so had to get my hands on the Wagyu beef tartare. This one was everything I hoped for, served with quail egg and a honey and mustard miso that gave it a healthy kick. I grabbed a few more suggestions from the server, parted with around thirty quid and made my way onwards.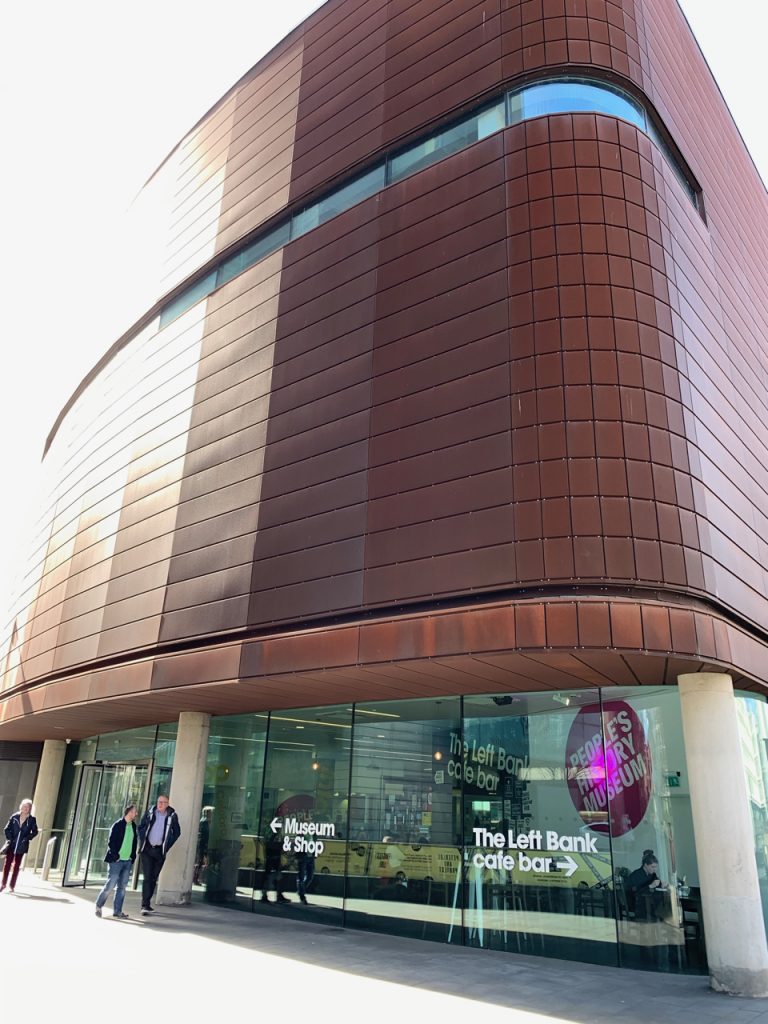 To make sure I grabbed some culture before I made the return trip East, I headed up to the People's History Museum. This extensive collection lays out the history of the development of democracy in Britain and proved as fascinating as I'd hoped with plenty of hands-on exhibits and well told stories that gave life to our country's history, particularly pertinent given the present goings-on in Parliament.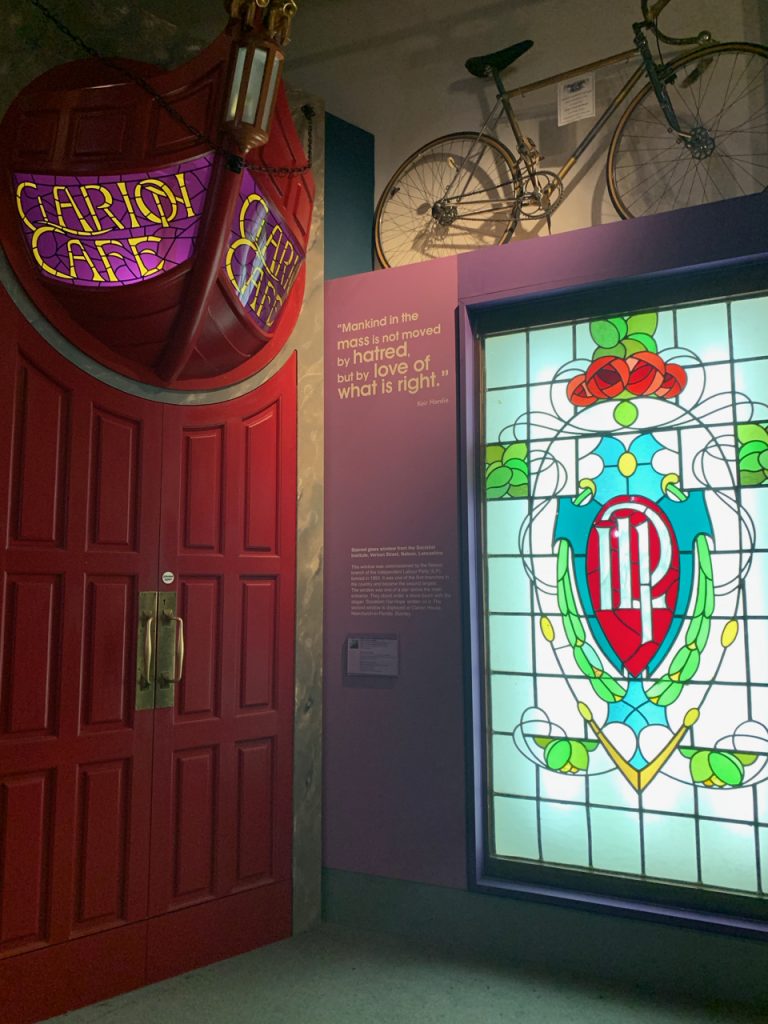 By now the need to think of getting back to the station was becoming relevant, if not pressing, so I made my way over to Hatch. This is a box park similar to Spark:York so I was keen to take in the differences and similarities. A Monday afternoon isn't the best time to let a venue such as this shine but there were still a healthy few serving a good bunch of happy punters enjoying the sun. I'd initially thought it looked a little on the empty side, but this is the result of new units having been put up for an imminent expansion. It was the perfect spot to finish the day with a superb coffee from Takk.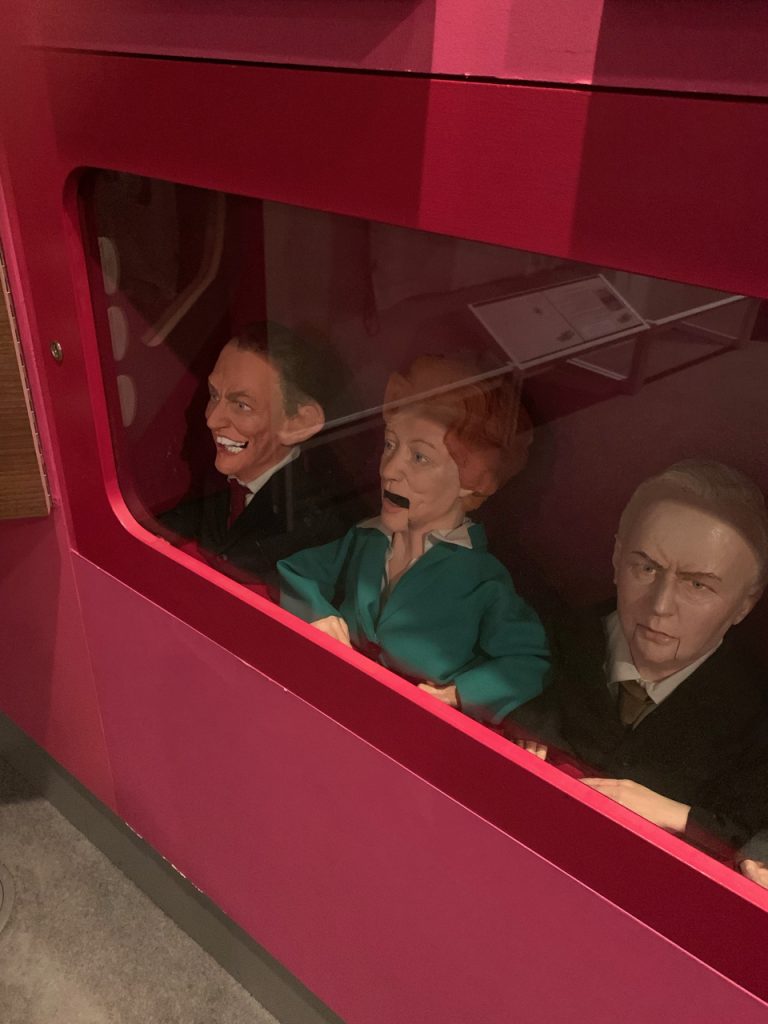 By happy coincidence, a friend was working in Manchester that day, so I was able to finish off my chance to explore Manchester with a quick drink at one of the bars in the station before resting (well, working) on the train home. I've plans to explore Manchester a couple more times this year and now have a great resource of places to try out. It was great fun becoming reacquainted!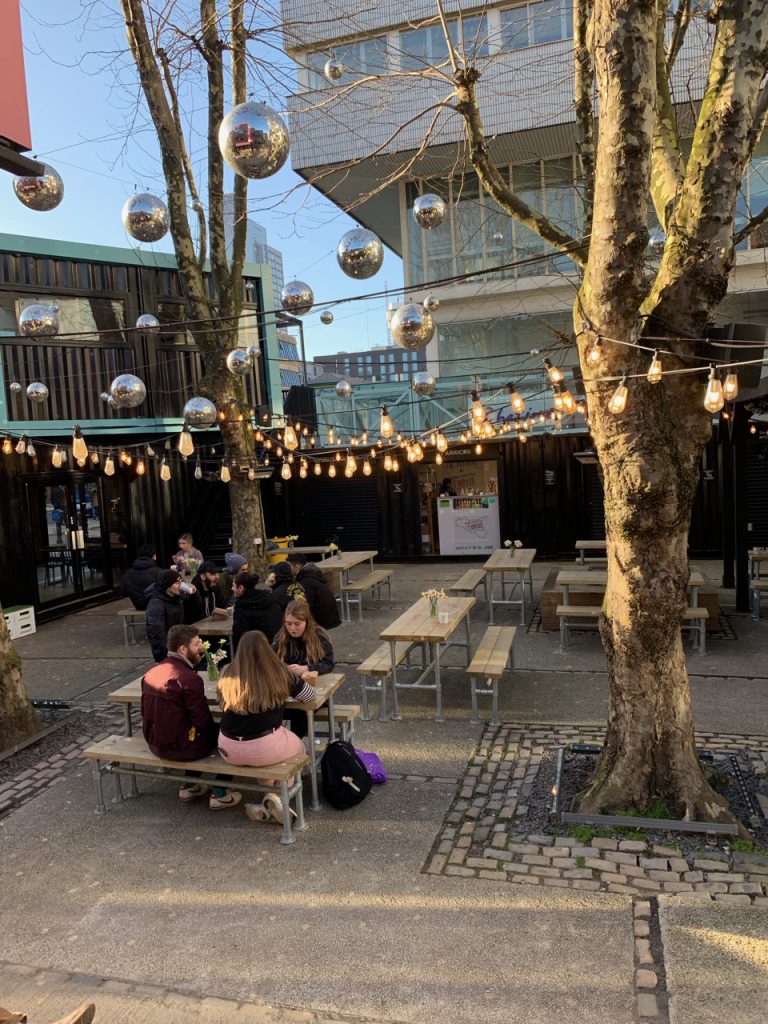 The spending money was gifted by Hotels.com, but all views are my own.