It's funny how some Masterchef contestants slip from your mind despite avidly having followed the show for years. Occasionally these days I'll fall into a Wikipedia hole and realise that large numbers of the contestants I've followed on Masterchef over the years have escaped my memory entirely. One of the characters in last year's edition that stuck in the mind was the perpetually cheerful Nawamin so I was extremely happy to accept an invitation to sample his cooking at an event in partnership with Naked Noodles.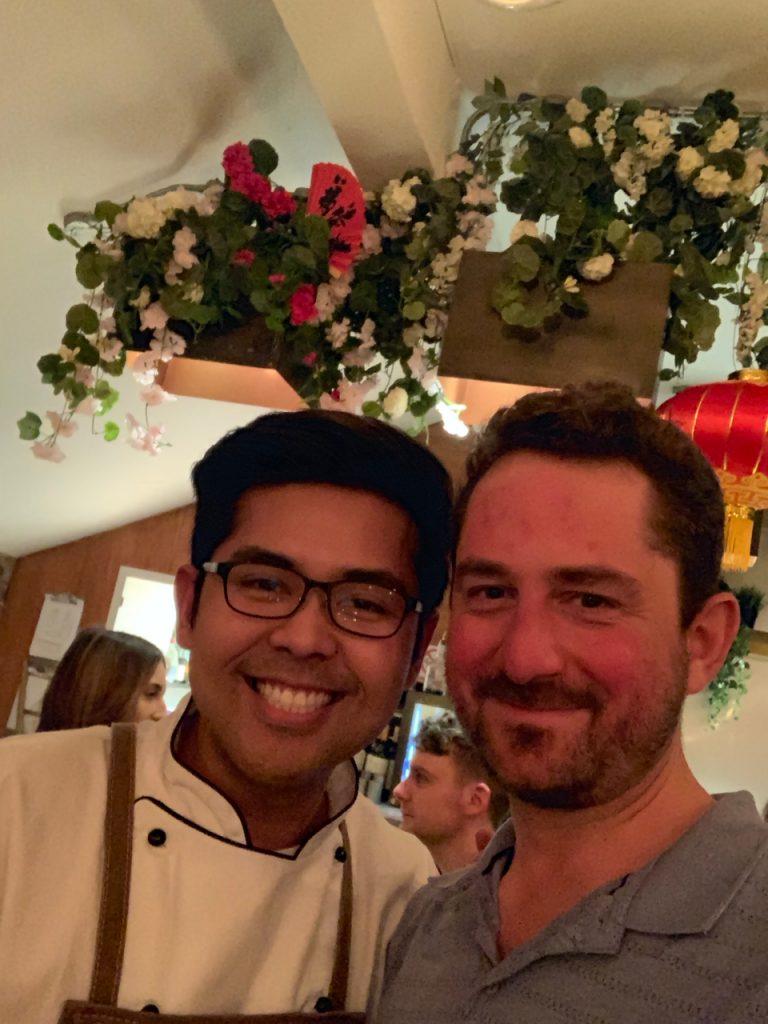 Hosted in Lambert Yard, Nawamin had put together a menu featuring twists on various traditional dishes. Everything seemed under control when we arrived, so I grabbed the chance to have a chat with the man himself before service and hear about how he was dovetailing activities such as this with having just completed his Phd – clearly Nawamin's ambitions are as broad as his smile!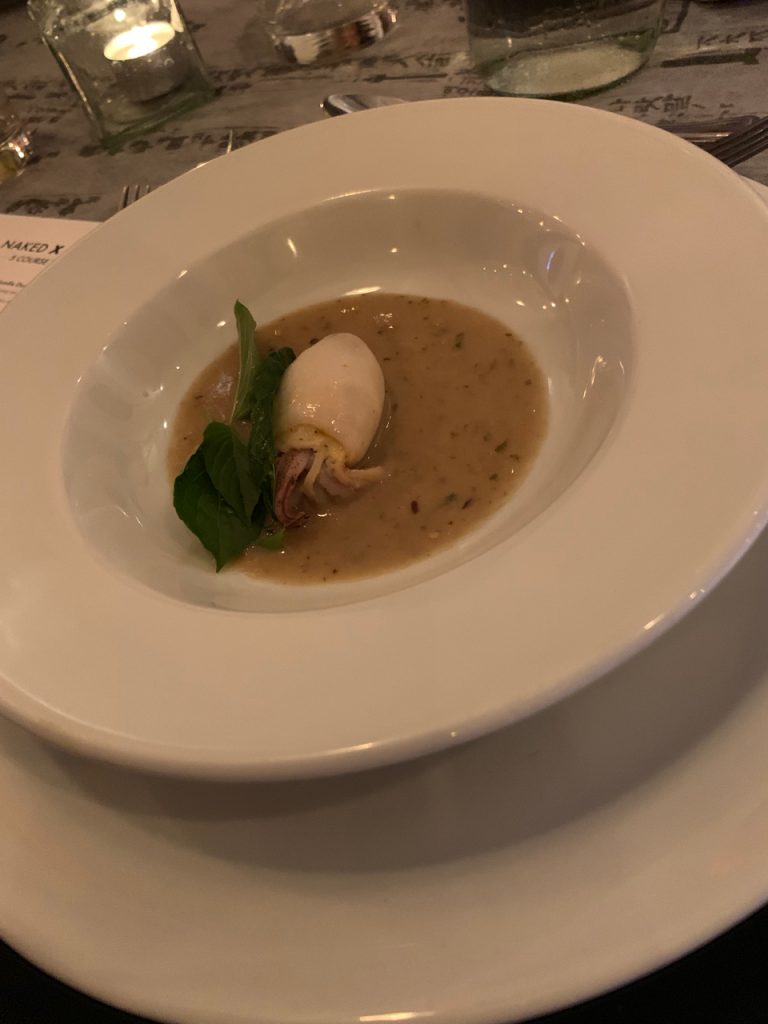 We were served a five course menu that featured Naked Noodle products in each dish, starting with a traditional Duck and Hoisin Spring roll with noodles spread through the confit duck filling. Subsequent courses featured baby squid stuffed with a powerful green curry sauce and salmon roe and a Naked Rice Japanese curry arancini served with a pork croquette and katsu sauce.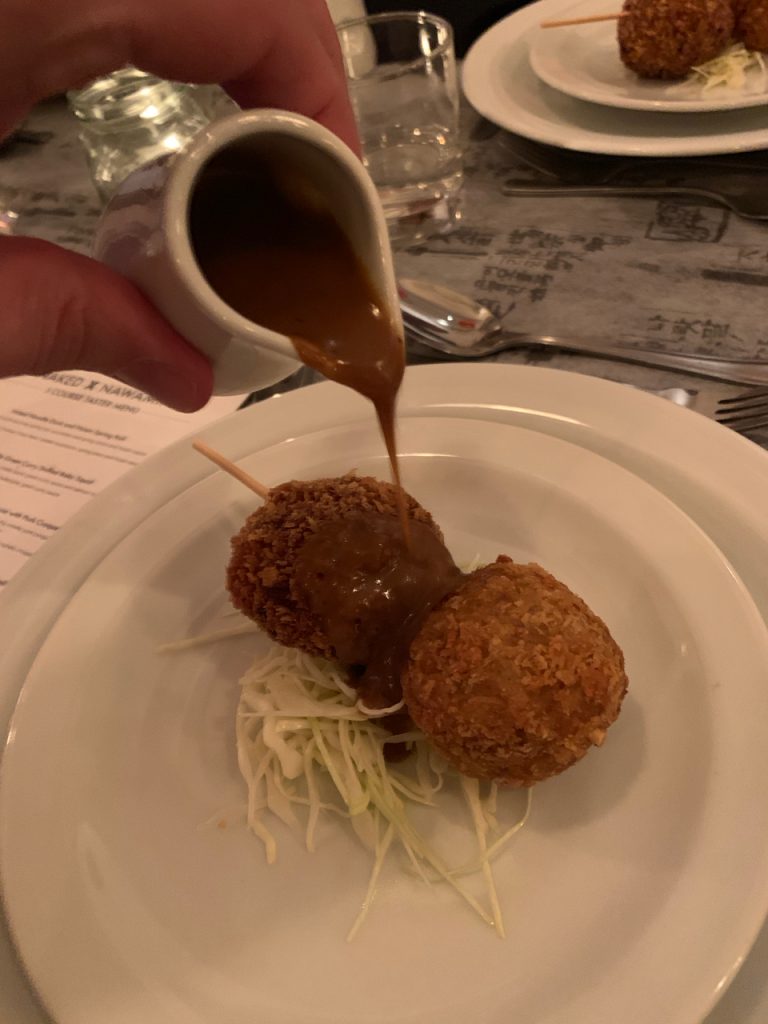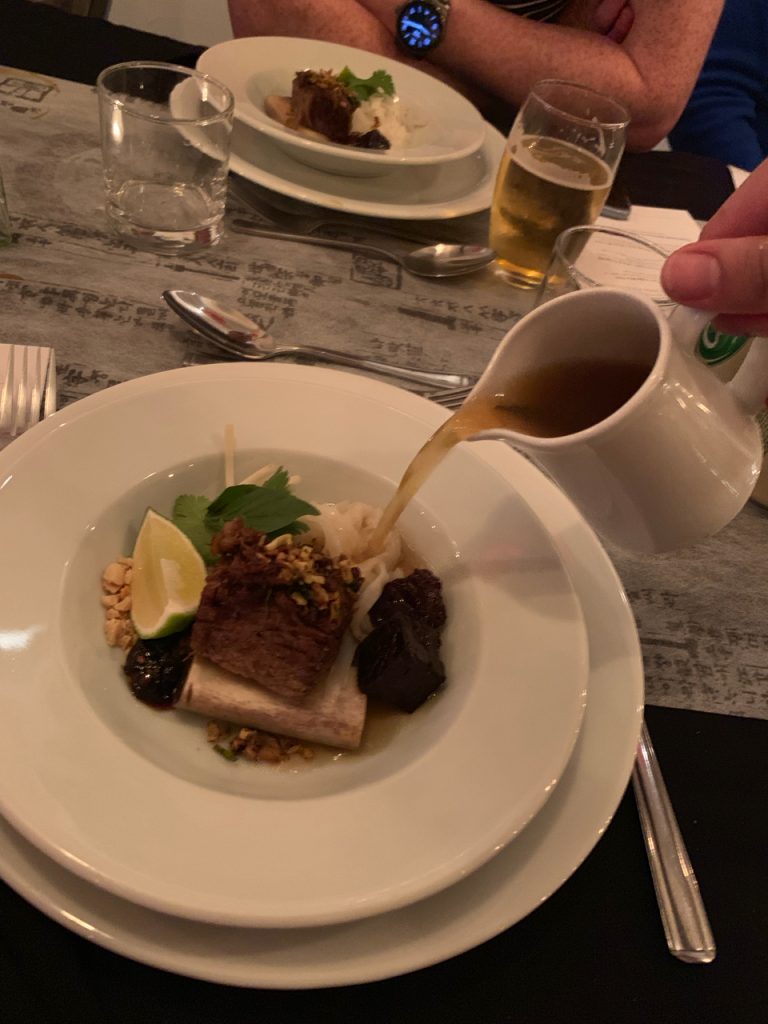 Sadly we were going to have to make a run for a train before the dessert made an appearance, but we still found time to enjoy a chilli beef, ox cheek and Thai basil ramen that packed a decent punch. We had a lovely evening washing that lot down with Chang beer and it was a real pleasure to meet Nawamin. I hope to see his continuing success and to meet more memorable and friendly Masterchef contestants in the future!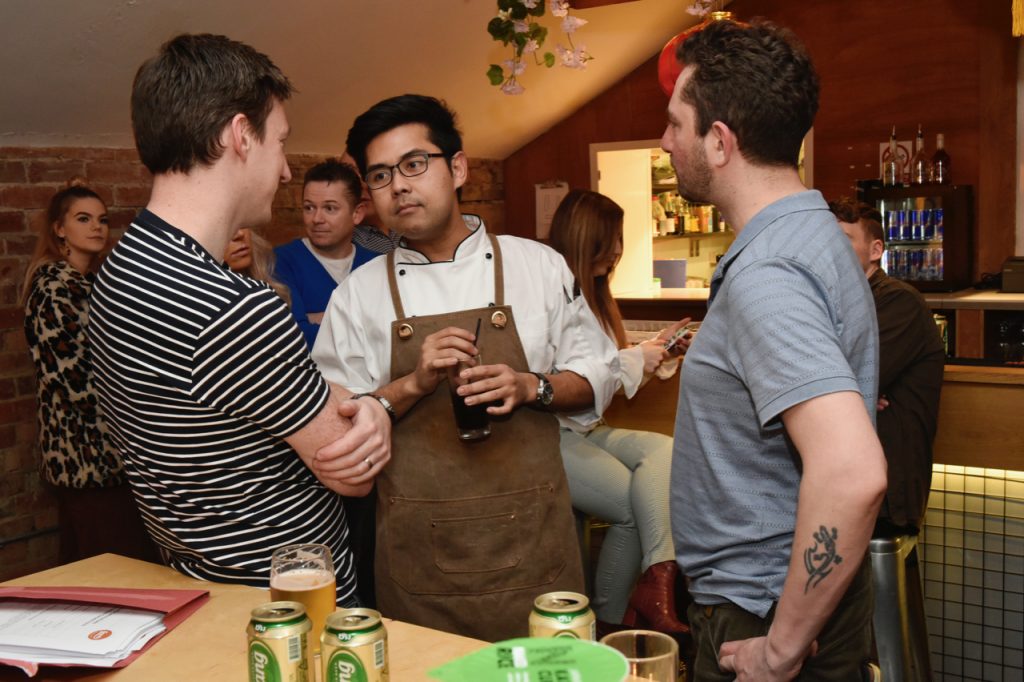 Disclaimer: No charge was made for attendance at this event. Opinions are impartial