The Grand Hotel is something of a landmark in the centre of York, occupying a prime location on the route from the train station to many of the city's tourist attractions. It's been worthy of a visit on its own merits for a number of years now, with two restaurants, relaxing space for drinks and spa facilities to enjoy, and now that portfolio of attractions has been expanded with the addition of The Grand Cookery School that's been realised on a suitably 'grand' scale.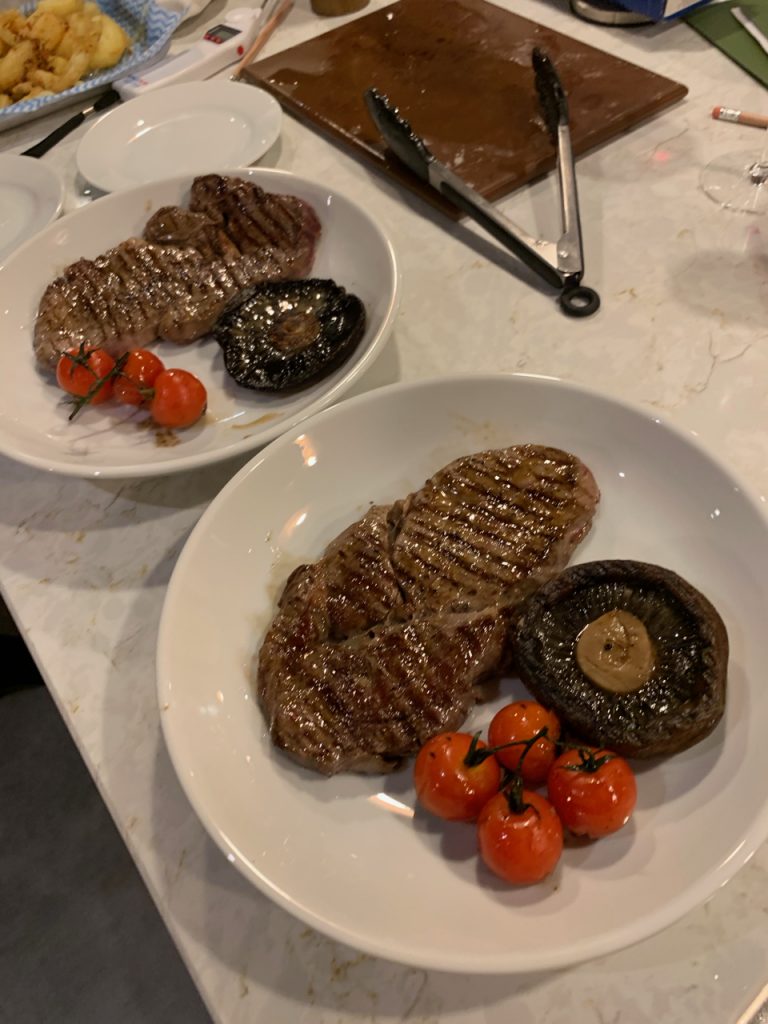 The new cookery school is part of an expansion that has also seen The Grand, York add an additional hundred bedrooms to its offering thanks to taking on space in a previously adjacent (now attached) building. The Cookery school has been executed with typical panache and features 16 cooking stations, a meeting room to boost appeal to corporate clients and plenty of space in which to enjoy the fruits of your labours.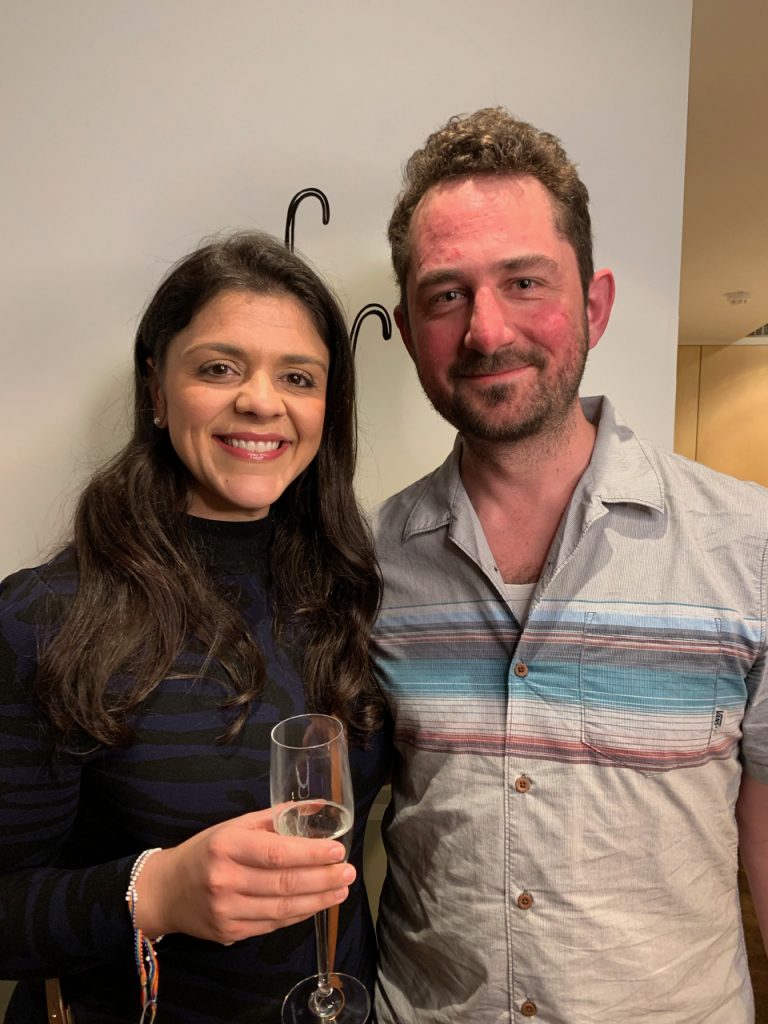 There is a broad range of courses on offer from the team of tutors who are headed up by Andrew Dixon, joining after a stint at another reputed cookery school and who worked at a number of highly regarded restaurants before earning 3 AA Rosettes within 10 months of opening his own. Joining Andrew and his team will also be some big names including Sabrina Ghayour who will be running some classes. It goes without saying that I was keen to come by and check out the courses for myself.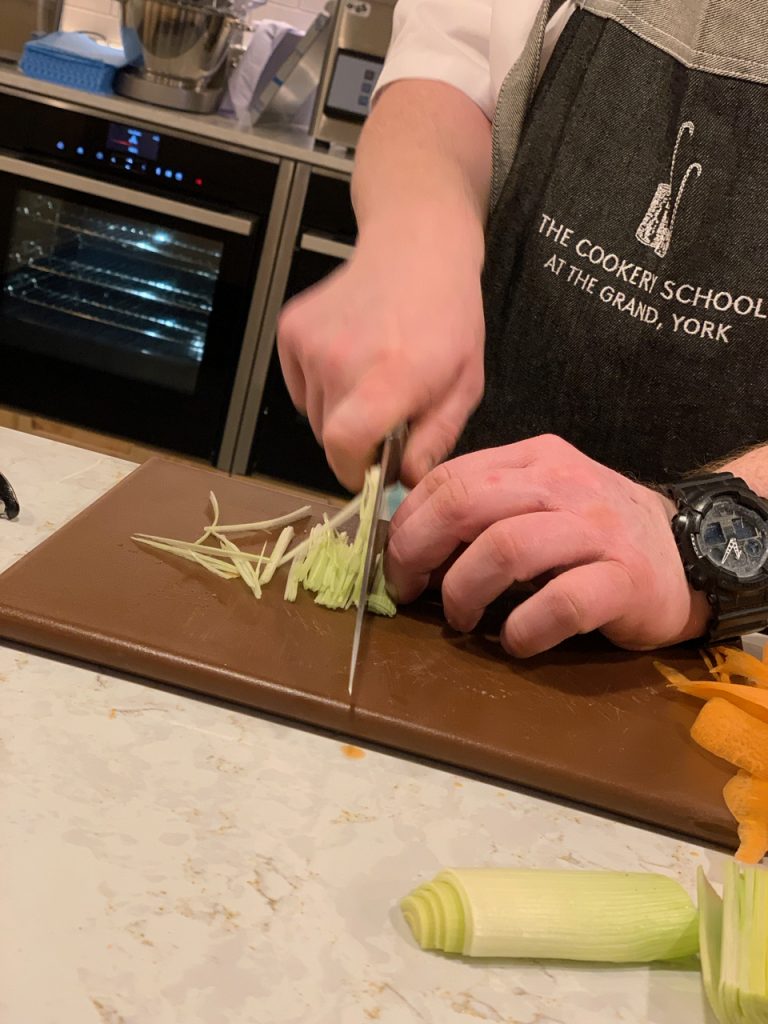 My first experience of tuition from the team was on a steak course run over a few hours across an evening which proved great fun. The class was a good mix of demonstrations and chat that left the participants confident to replicate the tutor's dish of steak with mushroom, tomato and triple-cooked chips with aplomb. I was already pretty confident in my ability to knock out a decent steak but the chip recipe has since received plaudits from both Mrs Fork and Baby Fork when employed at home.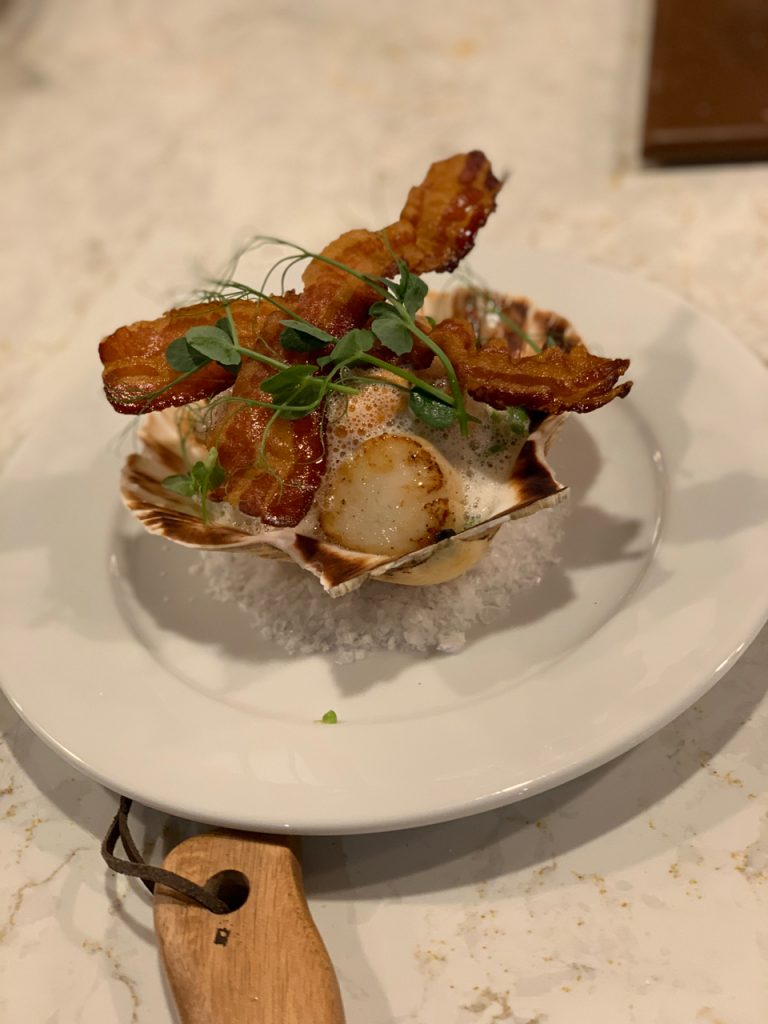 The second course I road-tested was titled "Seafood Extravaganza" and took place over almost a full working day, during which we went through many elements of seafood preparation and produced various dishes of our own. The day started with coffee and snacks at half nine as we took in Andrew's wisdom and got an understanding of how the day would work. The first job was to prepare our scallops and fillet our lemon sole in preparation for later dishes. Filleting a fish is quite intimidating when first attempted but our nerves were quickly calmed and we all managed to remove the fillets with due care and no injuries inflicted on the participants.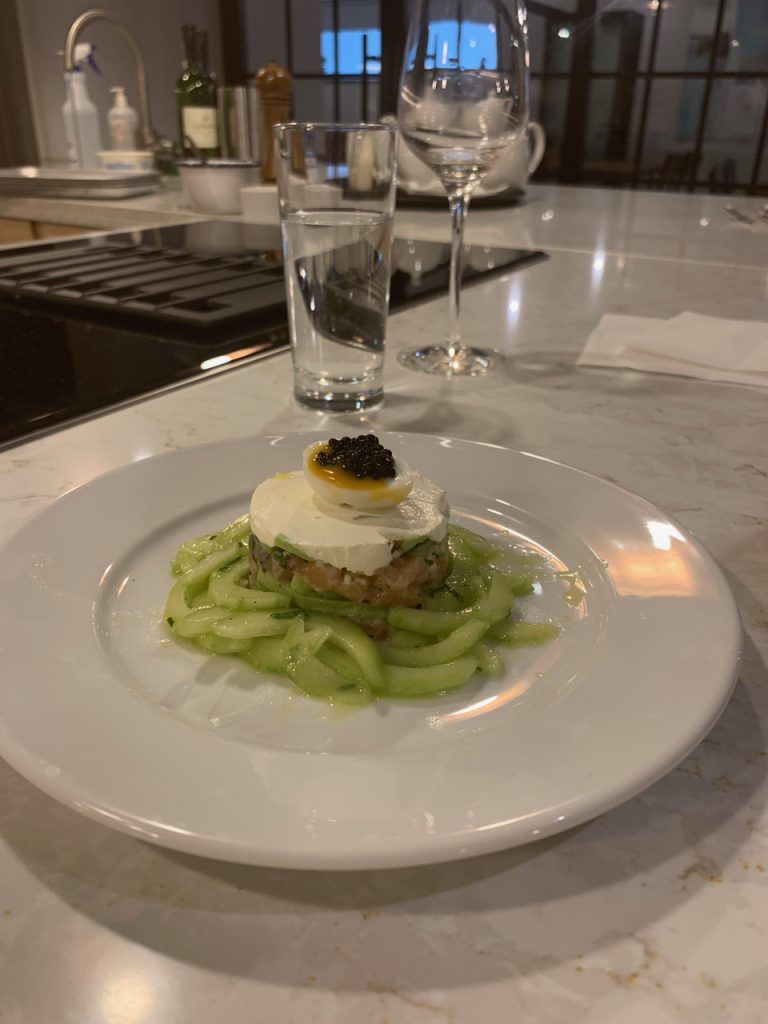 With the fish prepped, we were ready to start putting together the other elements of our first dish, a starter of seared scallops with crushed peas, bacon crisps and a bacon velouté. As we prepared the various elements of the dish using the handily weighed out ingredients that appeared on our cooking stations at convenient intervals, Andrew made sure to talk us through the rationale behind the processes we were using. This made sure that we picked up usable skills and knowledge rather than just blindly following recipes.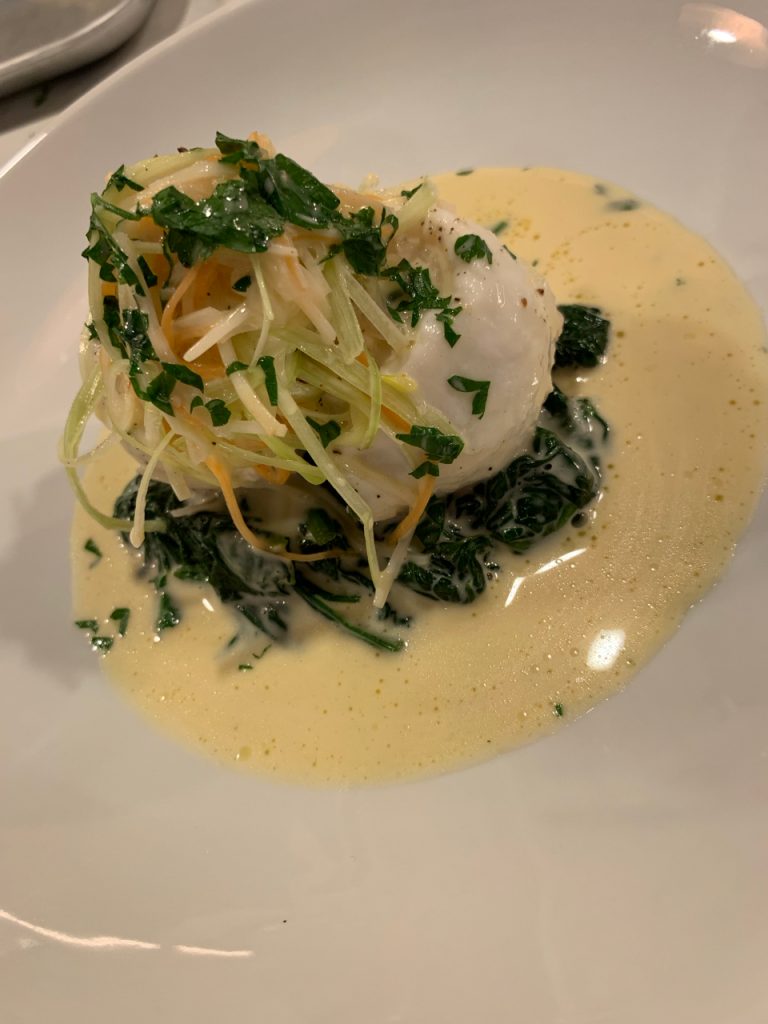 The first course didn't disappoint and with it happily eaten, we took a seat to have Andrew talk us through a salmon tartare that he served with a marinated cucumber salad, creme fraiche, quail egg and caviar. I'm a sucker for a good tartare so would happily have worked through several portions.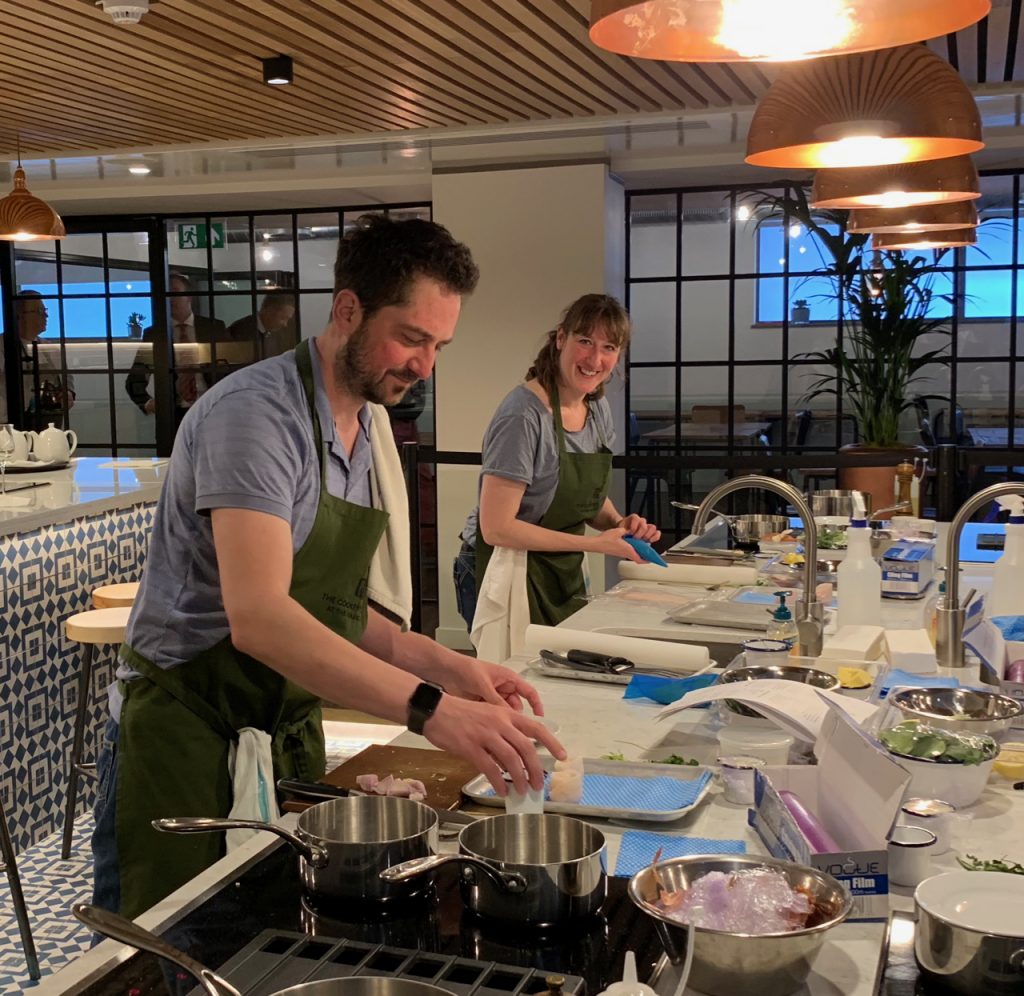 One of the themes of the learning had been how best to front load your prep so that when entertaining guests you're left with time to actually enjoy yourself rather than slaving in the kitchen while absent from your own party. It was with this in mind that we assembled our main course quickly from components including the lemon sole fillets, wrapped around a salmon mousse and finely sliced root vegetables to cook into vegetable spaghetti. With the cooking done, we used the juices from the pain in which we'd cooked our paupiette fish to knock together a Champagne sauce. The final dish was luxurious and a pleasure to pair with a glass of wine which appeared on the cooking station.
Finally we had the option of a sorbet with which to finish things. Unfortunately Mrs Fork and I had misjudged our childcare arrangements and had to make tracks. That didn't detract from our day though and we thoroughly enjoyed the experience. Andrew and the team are hugely knowledgeable, approachable and friendly teachers who add value at every opportunity with tidbits of knowledge and cookery tips with the potential to improve your everyday dishes. The Grand Cookery school is a fantastic facility that really adds to York's appeal and should appeal to residents, tourists and corporate clients alike. I shall enjoy keeping an eye on its growing success.
Disclaimer: No charge was made for attendance at these courses. Opinions are impartial.