I'm not the biggest fan of afternoon tea. I don't have much of a sweet tooth so when trying it, I can end up at a loose end after working my way through the sandwich offering. That said, when I was invited to Oxo's at The Mount Royale for their afternoon tea, I was more than happy to go along and spend some more time in such a relaxing environment. Afternoon tea here is by appointment only so make sure you plan ahead if you'd like to check this one out.
Oxo's at the Mount Royale has a few steps up to the front door but nothing the two of us found tricky to carry Baby Fork's pram up. I was very taken with the building and gardens on our last visit for Sunday lunch a while back and was pleased to find us seated in a comfortable drawing room at low sofas that gave the perfect ambience for leisurely indulgence.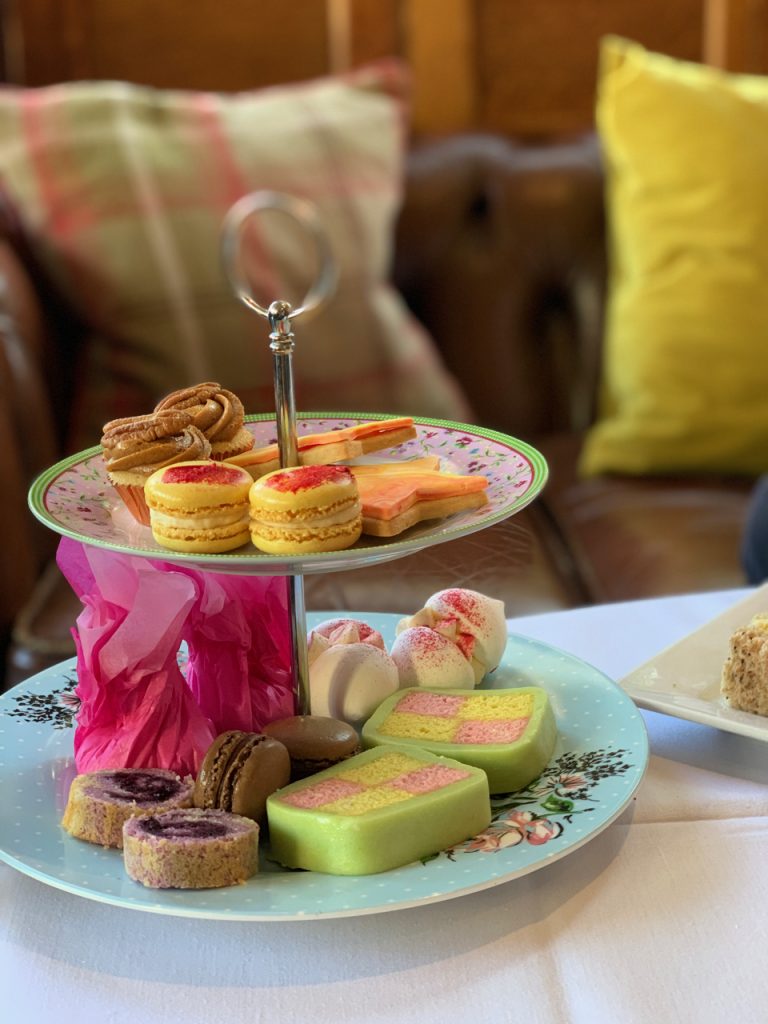 The Afternoon Tea offering here certainly leaves nothing on the table, so to speak. The breadth and quantity on offer put many other offerings to shame and took a little bit of ingenuity to squeeze onto the table! Our place settings were pre laid with a bag of crisps on which to munch before we started proper with a sweet passion fruit milk shake. The sandwiches included usual suspects such as egg mayonnaise and ham & tomato but the Coronation chicken was good enough to justify swiping Mrs Fork's portion as well as my own.
Scones of course came with generous amounts of clotted cream & jam, hitting the expected high standard. These were quickly dispensed with, allowing us to get into the serious business of cakes. The cake selection was impressively broad and inventive featuring various flavours of macarons, Battenberg, brownie, cup cakes and an Eton mess. I have to admit that the selection overwhelmed us, though this was a function of their quantity rather than any lack of commitment on our half. Leftovers were happily packaged to take home and even more happily shared with a neighbour.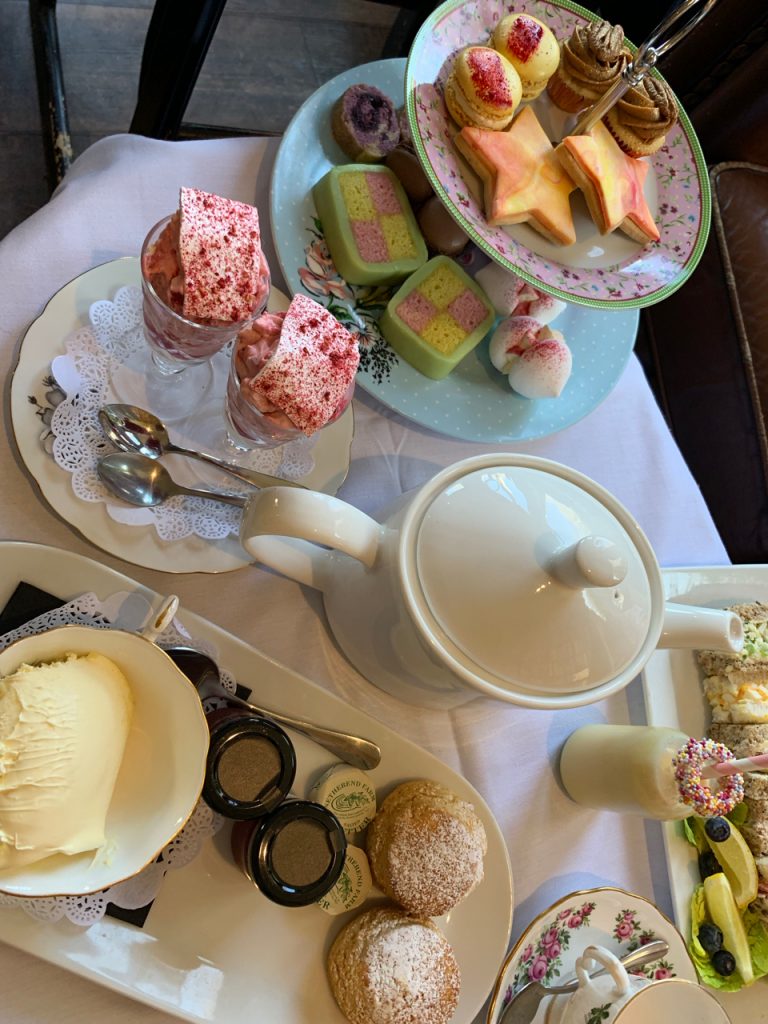 For £19.95 a head, this is a something of a conspicuous bargain, just as much so at £26.95 with a glass of something appropriately cold and fizzy. Not only does that get you the fabulous afternoon tea but also licence to explore the beautiful gardens attached to the establishment. Afternoon tea might not be my most favoured meal, but this was an exceptionally pleasant way to spend an afternoon. Baby Fork is still working on her walking but we'll certainly bring her back in the summer to explore those gardens on the back of more sweet treats in the summer.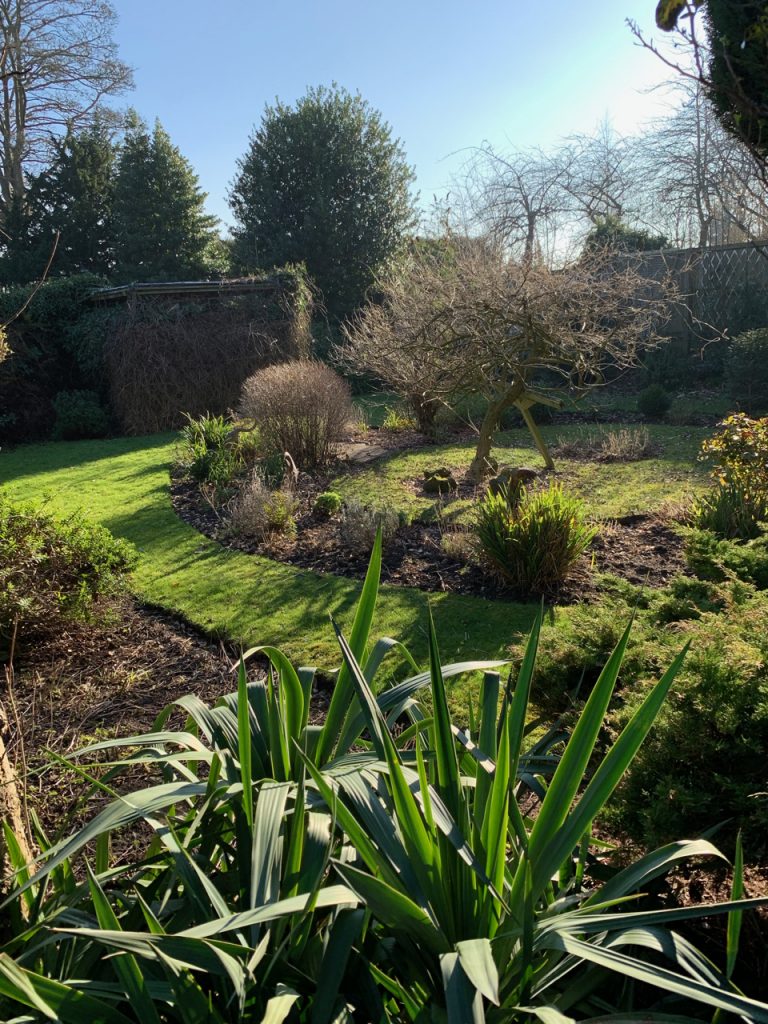 Disclaimer: No charge was made for our attendance. Opinions are impartial.