The Grand Hotel is a landmark in York, providing a stunning foreground to many pictures of York Minster taken as people make their way to it from the train station. As well as being a hotel and spa, there are a variety of food and drink reasons to visit The Grand including Hudson's and The Rise restaurants. To further underline its credentials as a foodie destination, The Grand is now adding a cookery school to its offering.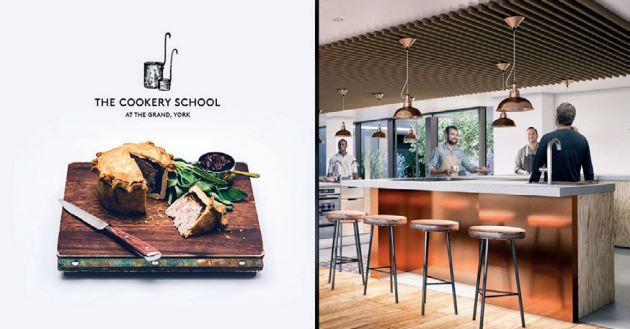 There are a few cookery schools dotted around Yorkshire, but this is the most grand new cookery school I'm aware of inside York's walls and, having had the opportunity to look around, it's certainly an impressive facility. There are 16 well equipped cooking stations that have enough space for either solo cooking or more collaborative efforts as the occasion demands, along with a comfortable dining area in which to enjoy the fruits of your labour. The demonstration area also offers enough seating for all participants to get up close with the tutor and ensure they understand what their own efforts should resemble. It's particularly pleasing to see that the facility is also accessible with provision made to ensure that wheelchair users are able to enjoy all elements of the courses on offer.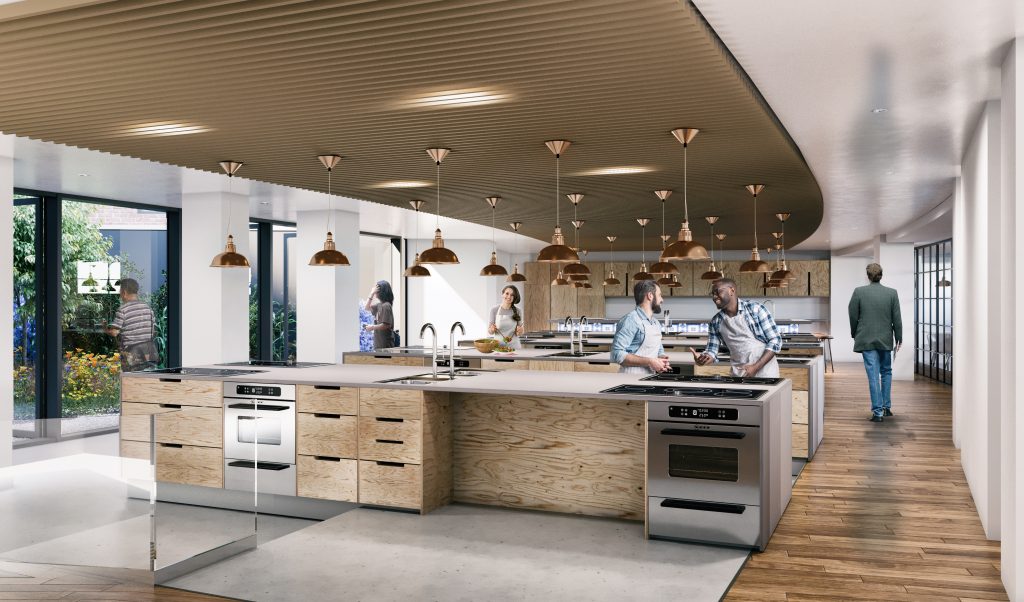 In charge of the courses is Andrew Dixon, who joins with decades of experience in catering and hospitality including, notably, earning 3 Rosettes within ten months of opening a restaurant with rooms in 1999. These days Andrew is less focussed on awards than delivering an accessible, enjoyable and educational experience for course attendees. Browsing the courses available shows an impressive breadth of options that will also feature guest tutors. Already lined up are renowned forager Alysia Vasey and bestselling food writer Sabrina Ghayour.
I'll be joining a course when things have kicked off so I'll update you then. For the moment I'm just looking forward to seeing the doors open to another exciting player in York's food offering.