The Vice & Virtue team are on a bit of a roll at the moment. The titular bar continues to win plaudits for its cocktails and fine dining and it's only a few short weeks since I was there to attend the preview for their new Pudsey based restaurant and coffee shop, Feed. That impressive work rate is showing no signs of letting up with the opening of Dough in the City, a modern take on what a pub should be that's based on the ground floor of the building used by Vice & Virtue.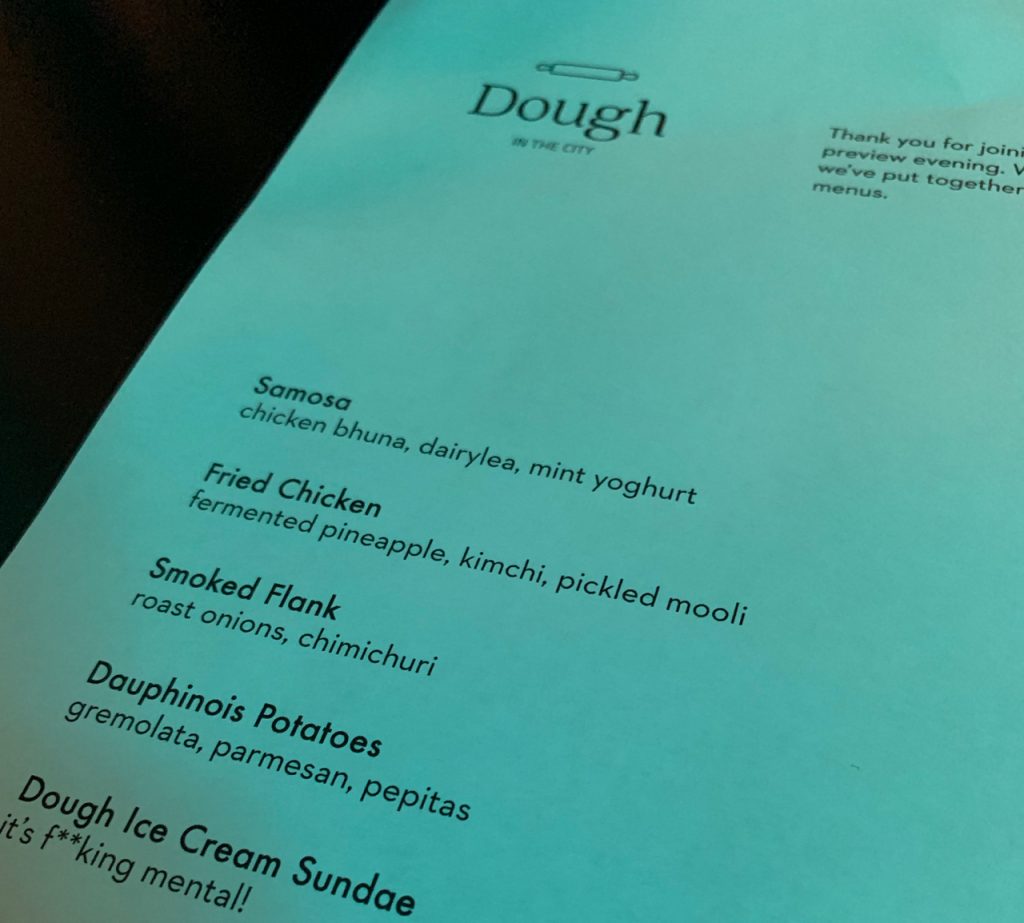 Key to the kitchen here is Jonathan Hawthorne, whose working relationship with group director Luke Downing seems to be paying dividends for both parties. Jono is known for not so much pushing the boundaries of convention as failing to see them entirely, leading to dishes such as cheeseburger spring rolls and the "hangover cone" that has become something of a signature for him. In that context, it's not a surprise to find the menu at Dough features some unexpected ingredients such as Dairylea. Previous form suggests that, while Hawthorne clearly likes to shock, that's not at the expense of enjoyable food. I went along to the preview evening for Dough to make sure.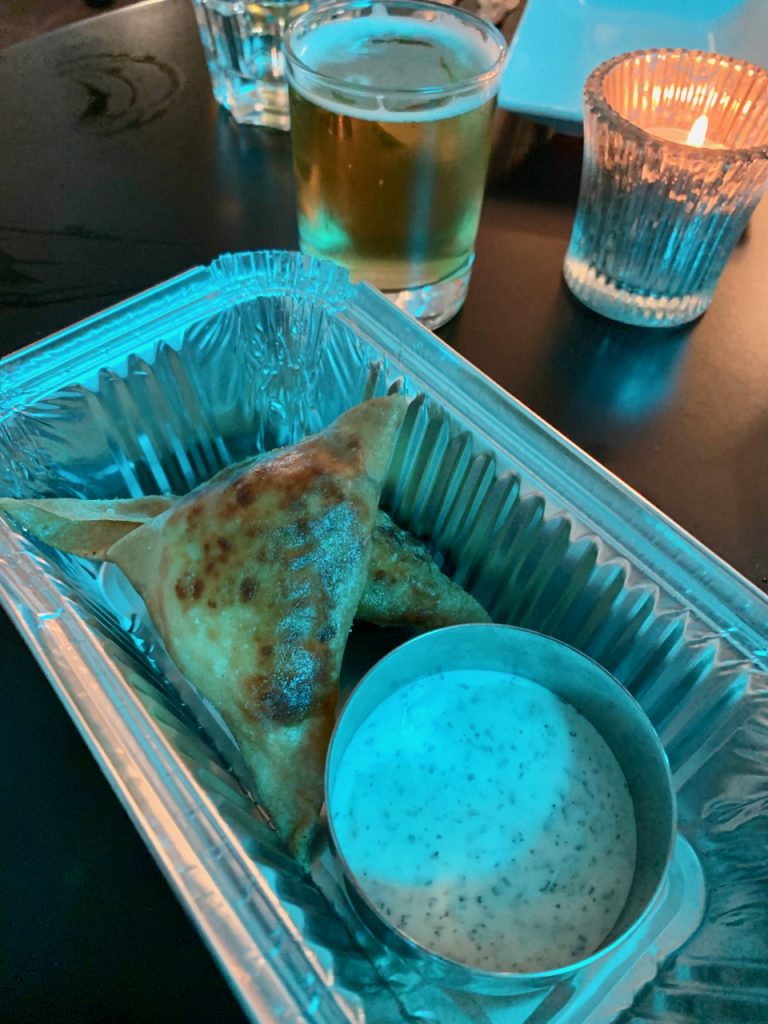 On the night I attended, it was clear that the next few days were going to be key to the opening of Dough, with more than a passing resemblance to a building site. I've seen that the full opening happened on time though, no doubt a result of the kind of work ethic that opens restaurants with impressive speed. We were due five courses to showcase the range of things one can expect from Dough in the City, first of which was a chicken bhuna samosa with a minted Dairylea dip. With a cold beer paired, this one would be ordered by the bucket load as a bar snack if it was available in my local, something I seem to remember also saying about the cheeseburger spring rolls at Feed.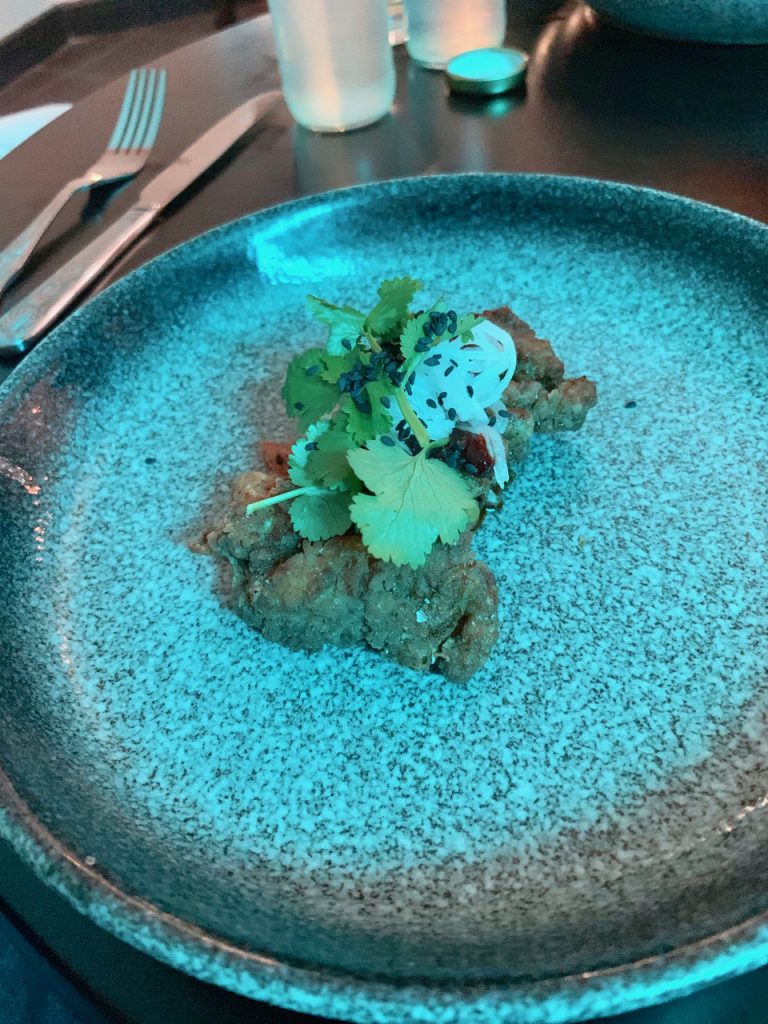 This was followed up with a fried chicken dish that used pickled mooli and coriander to drive out more flavour along with, potentially divisive, fermented pineapple. This was followed up by smoked flank steak with roast onions and chimichurri, both plates coming together well and the pickles/ferments only adding to things without jarring. At the side of all this came dauphinoise potato that really brought the beef to life. Shot through with gremolata, the paper thin slices of potato were topped with pumpkin seeds and topped generously with parmesan then cut with perfect right angles to present neatly.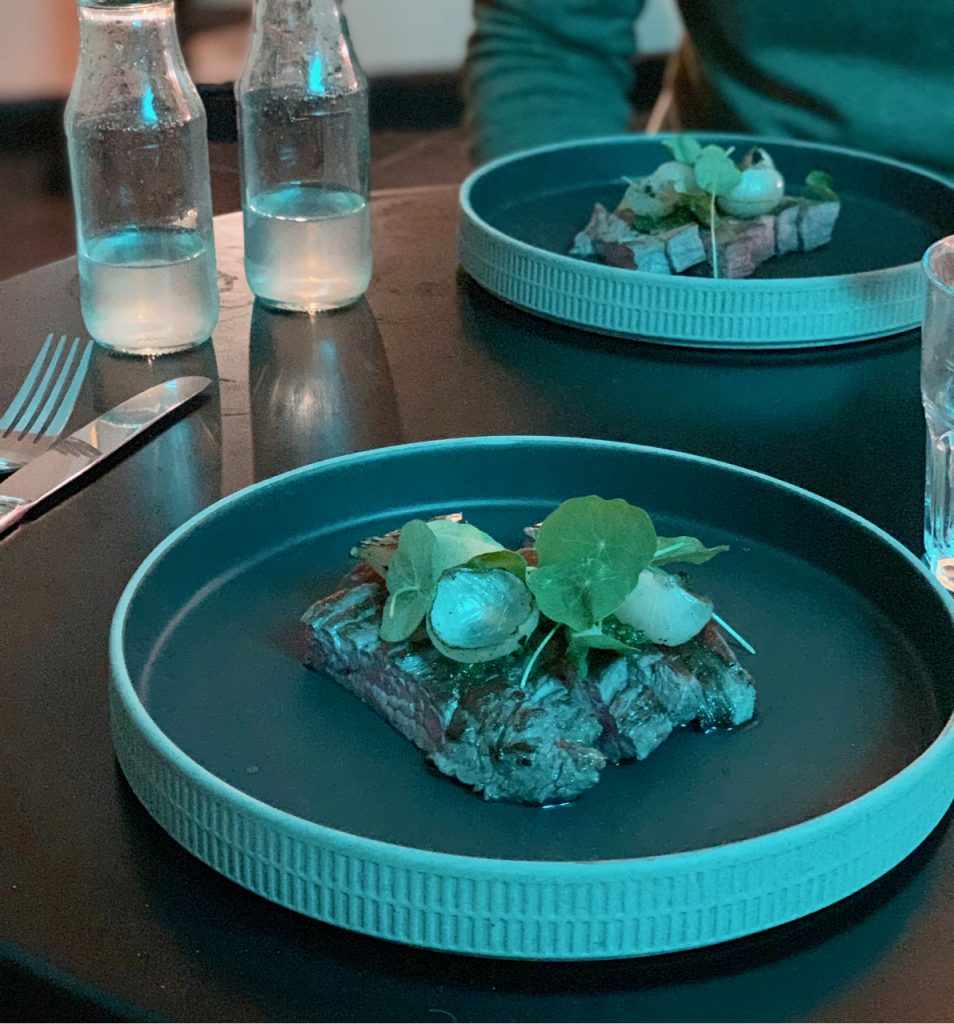 Last up was another dish that's likely to split audiences, the Dough Ice Cream Sundae.This one is described as "f**king mental" and is just as chaotic as the hangover cone that it shares themes with. I couldn't keep track of the number of elements in this one, a whole bunch of indulgences in one glass featuring doughnut profiterole and ice cream…with a (literal) cherry on top.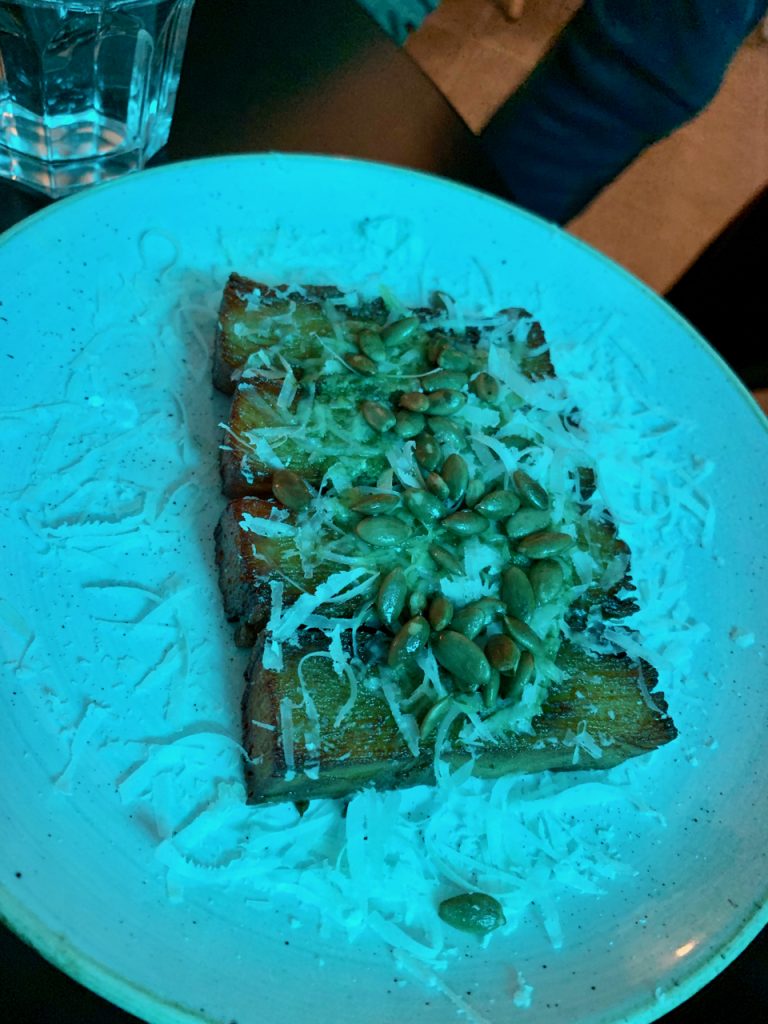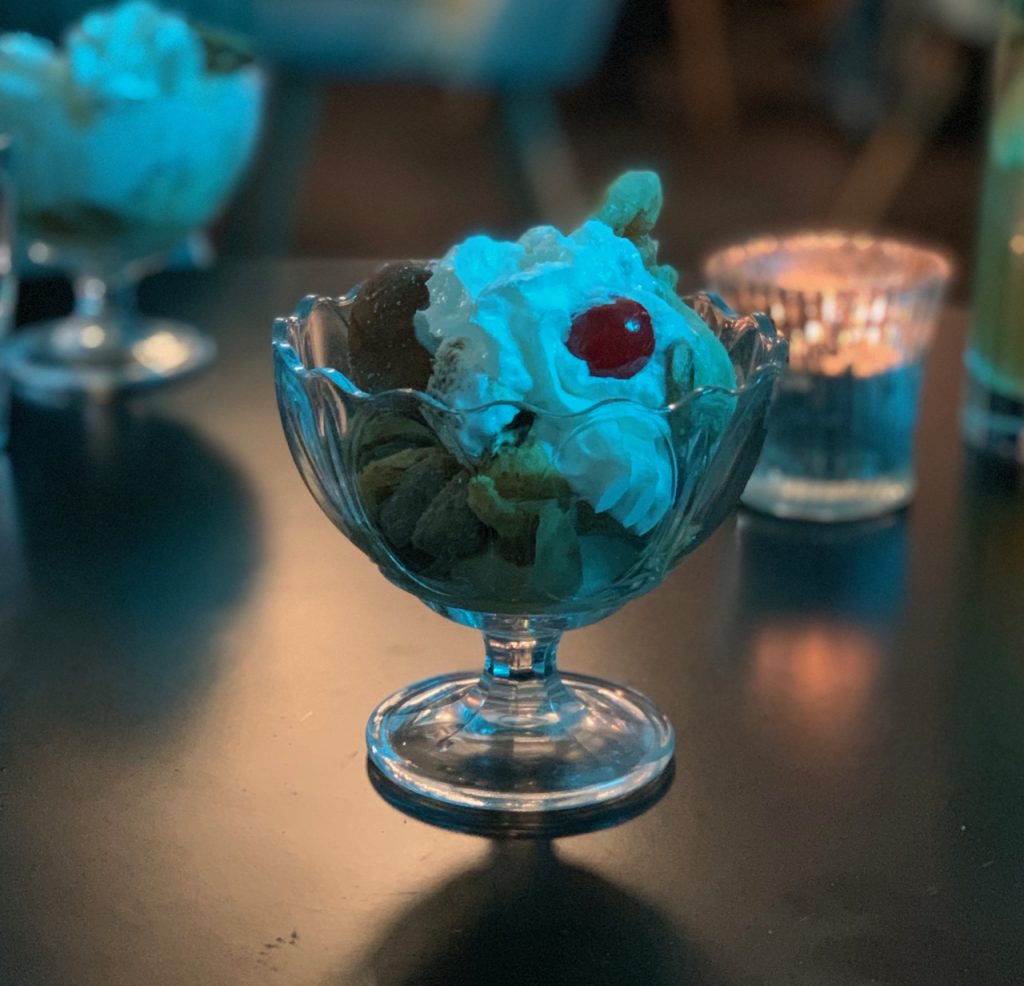 I need to go back to Dough in the City and make sure it feels as welcoming and friendly to its neighbourhood as a pub should, but the food is a lovely combination of comforting flavour against strong technique and unconventional combinations. Dough has all the hallmarks of serving its audience brilliantly and all the signs of more newsworthy openings in the future.
Disclaimer: no charge was made for this meal. Opinions are impartial.