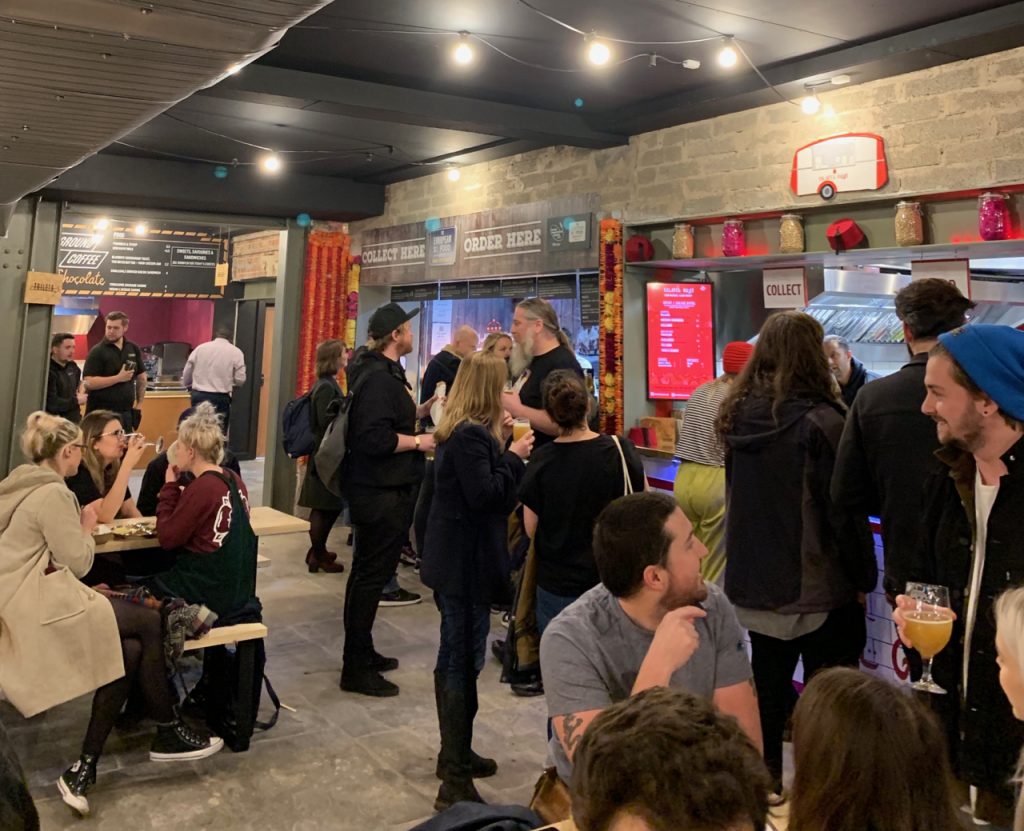 The newest big name on the food scene in Leeds is Assembly Underground Leeds, an appealingly subterranean food hall that features (predictably enough) great street food and a huge range of beers to choose from. The space that it inhabits, I'm reliably informed, used to house a nightclub and has been artfully distressed into a comfortable space that uses its corners to be deceptively spacious, fitting in a good number of food vendors.
On the drink front, the headline number is 50… there are 50 beer lines available to give a pretty startling choice of beers. It's perhaps even a little overwhelming if you're not committed to your beer knowledge; one assumes that the staff sampling sessions are suitably prolonged affairs.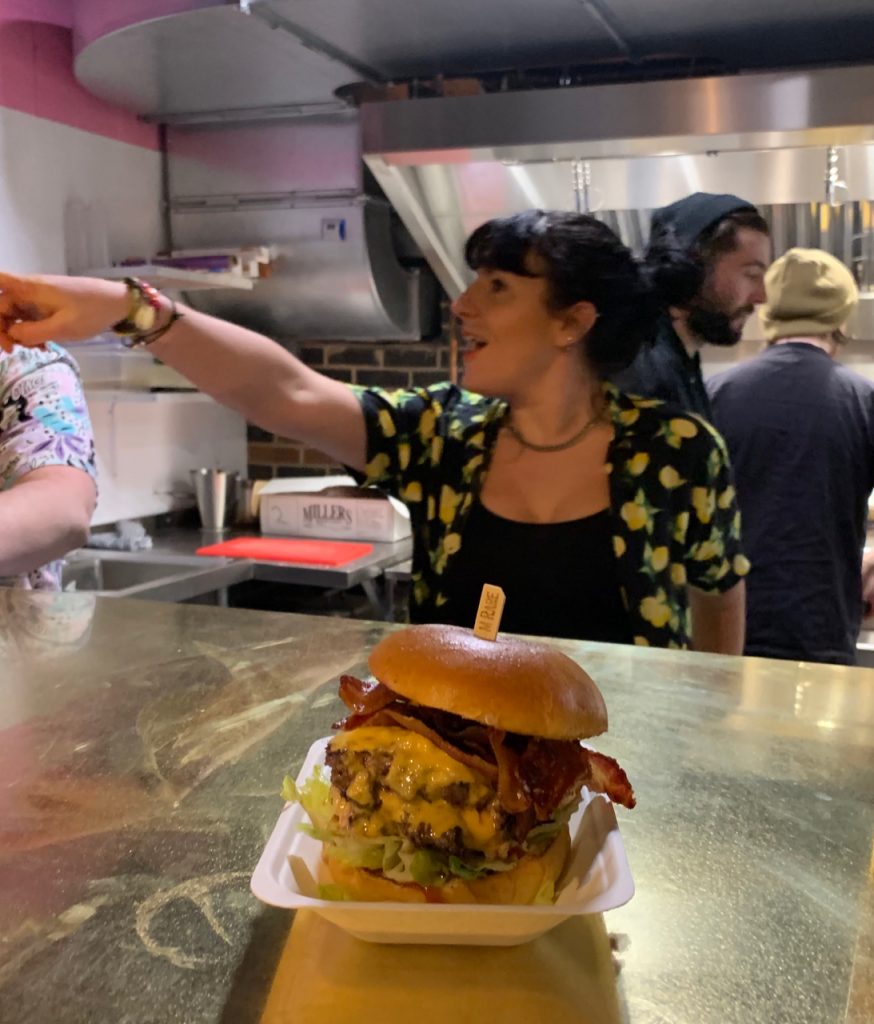 On the food side, Bread & Butter serve up rotisserie style Brazlian "churrasqueira" and high quality meats cooked on skewers for super indulgent sandwiches. The Falafel Guys have earned themselves a great reputation over the last few years, serving up street food treats from their bright red van on Briggate, and now have a home more suited to the British weather thanks to Assembly Underground. On the preview evening I attended, there was sadly no pizza to be had from Pizza Authority but I was in the company of a very good pizza chef who assured me that the set up was up to the task of cranking out good pizza. Coffee duty is taken care of by Underground Coffee, but I was more interested in the colder drinks available so grabbed a cold beer before sampling some of the food.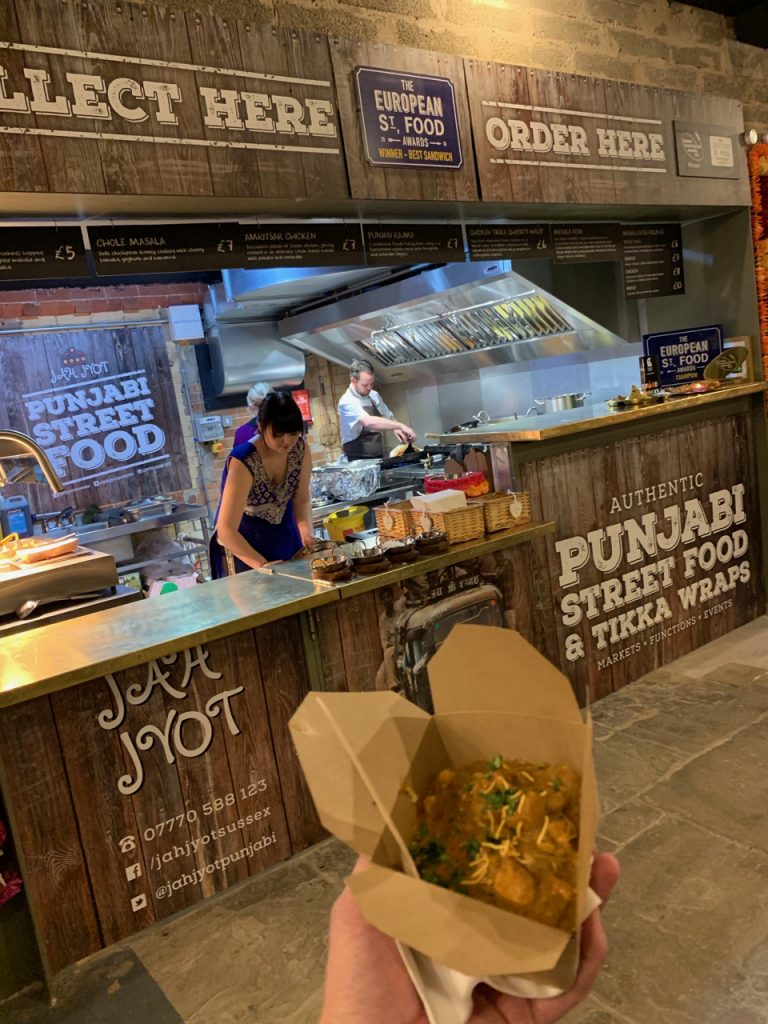 I managed to hit Slap & Pickle and Jah Jyot for a couple of plates before my appetite gave out, first taking in a juicy, indulgent cheese and bacon burger. Slap & Pickle claim to serve the best burgers in Leeds. While that's not the kind of absolute statement I'm given to making, I'm totally happy to say that this was a superb mess of enjoyment to work through. I can't wait to check out their speciality loaded fries. The chicken Amritsar curry I had from Jah Jyot was a decent blend of spice and subtlety. In retrospect I wished I'd had enough space to fit in a masala dosa or one of the platters they were serving up but the chicken curry was perfectly enjoyable, though didn't provoke the same praise from the group as the Slap & Pickle burger.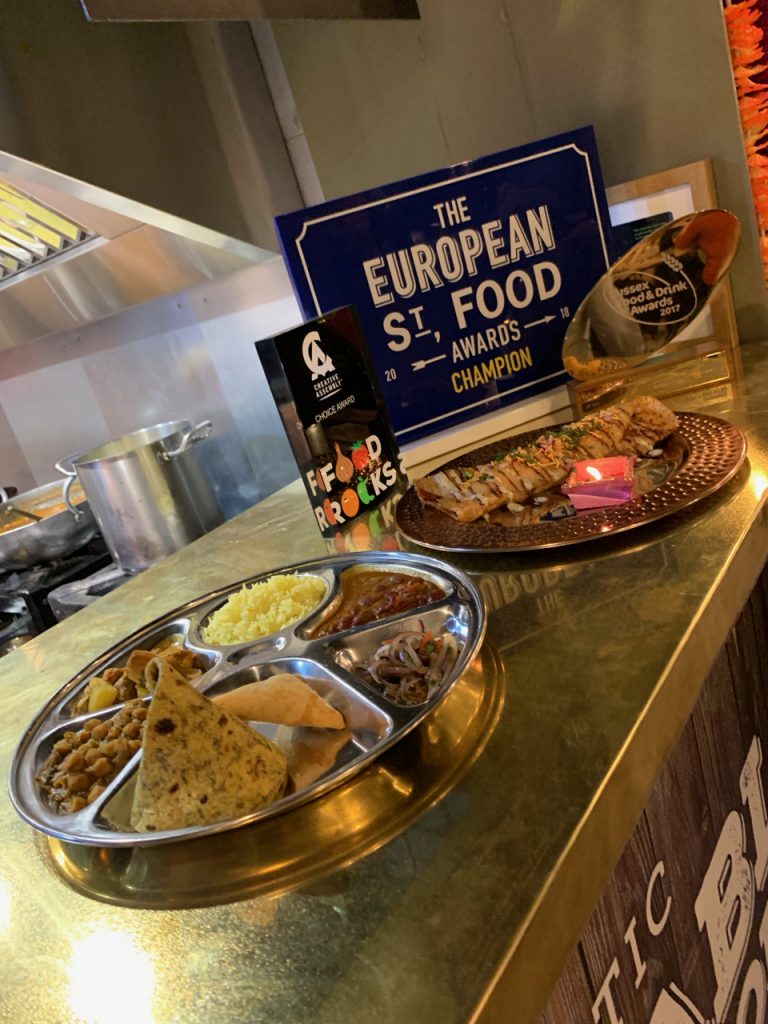 I'll be back to Assembly Underground Leeds to check out the rest of the traders when I can but it's safe to say that this is a great space with good food and drink options that's bound to find its own niche in the Leeds food scene. I'll look forward to a return visit.