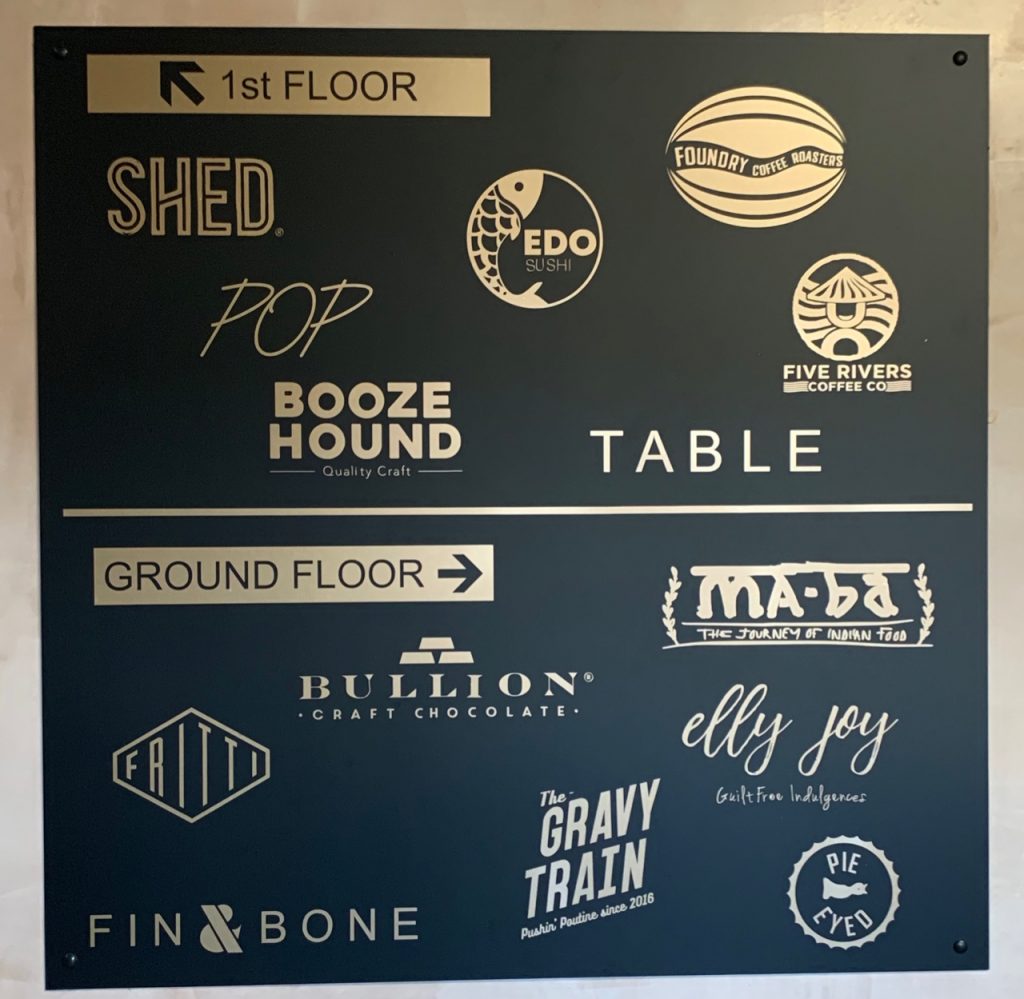 Food halls seem to be popping up all over Yorkshire these days. In York, we have Spark to host a range of street food vendors at the moment and the promise of another food hall in the recently refurbished Stonebow House to come in 2019. In Leeds, Assembly Underground has just opened with 50 beer lines to support the existing Belgrave Music Hall and Trinity Kitchen and a little further south, Sheffield is now host to The Cutlery Works in Kelham Island in a building that, perhaps unsurprisingly, was previously a Cutlery factory.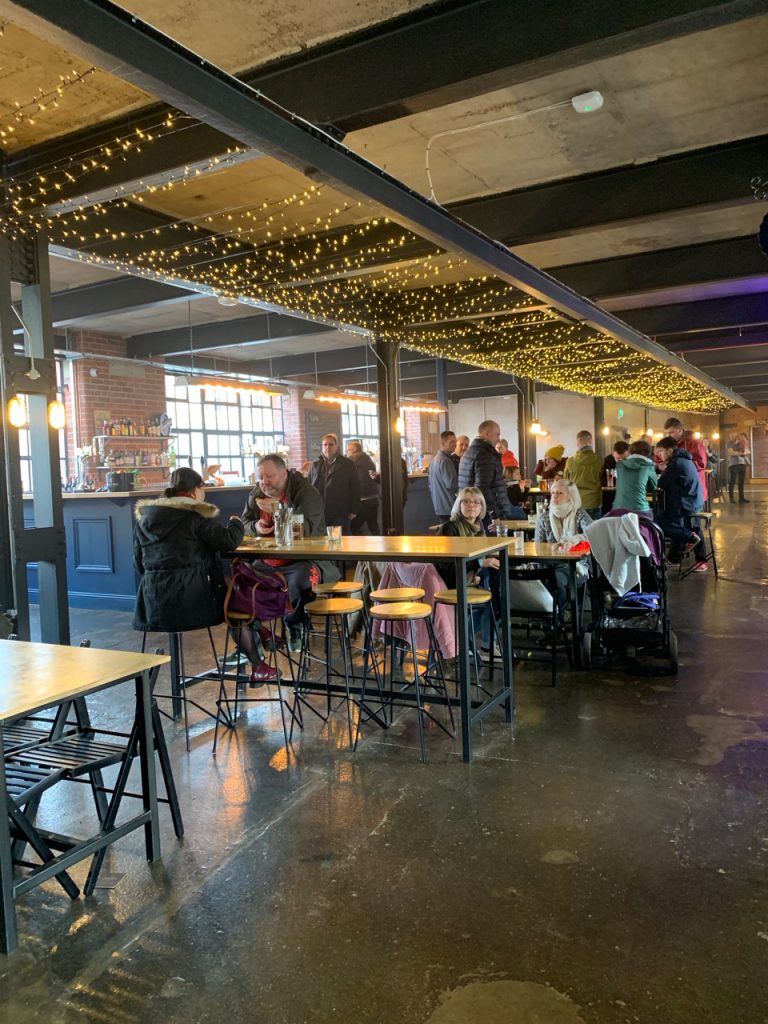 Our visit didn't get off to a particularly smooth start thanks to an inconsistent bus service in York that left us running a mile or so pushing Baby Fork after which we were able to relax for three minutes before sharing the vestibule on a packed train with seven other people, a pushchair and luggage. On arrival at Sheffield, we recovered with coffee before trekking through the rain hoping that The Cutlery Works would live up to expectations. Thankfully we found it a superb retreat from the rain, welcoming and buzzing while still family friendly with the first floor easily accessible via a lift and featuring decent baby changing facilities.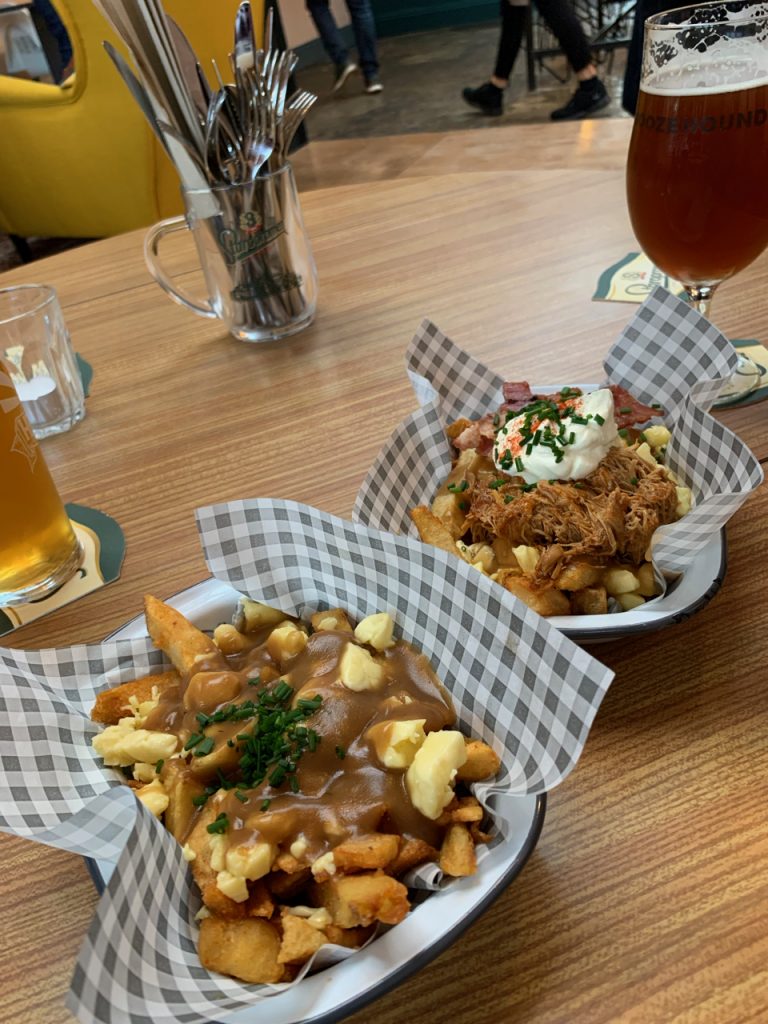 The range of traders is truly impressive and broad while not cramming too much into the space. There's a nice mix of food and drink businesses that cover a great range of bases without letting any genre dominate or unduly tip toward feeling like a drinks led space. Downstairs feels more like the kind of place to swing by for a drink and a snack while upstairs dots a few more sofas around, suggesting a longer stay. In terms of traders, the downstairs features craft chocolate from Bullion, Indian from Ma-Ba, poutine from The Gravy Train, arancini from Fritti, pies from Pie-Eyed and burgers and baos from Fin&Bone. Upstairs finds freshly roasted coffee from Foundry, plant-based treats from Shed, and Edo serving up sushi along with a few bars to enjoy.
We settled upstairs, bagging a sofa and a high chair to base ourselves in before exploring the menus. Predictably there's too much to work through in one day here but I enjoyed living vicariously through the sights and smells as I made my way around. A couple of street food chefs in York had suggested the poutine so I started with Gravy Train's "Montreal" dish. Peculiar to Cutlery Works compared to other food halls I've visited, there's table service, so I pointed out our table on a plan and returned to the group, where the food appeared quickly enough. The suggestion turned out to be spot on: really well prepared fries paired with curd and drenched in a deeply flavoured gravy. This was a deeply satisfying way to spend £6 while my companions' similar dish chucked bbq chicken into the mix for another couple of pounds.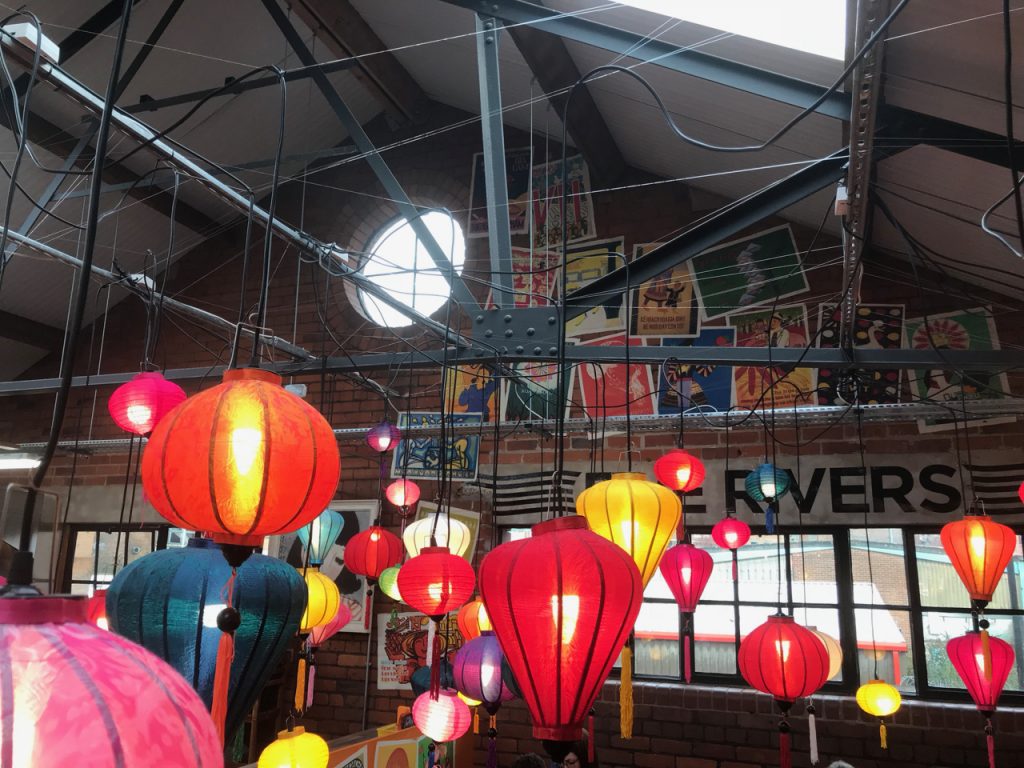 We decided to go for something lighter next and ordered a selection of sashimi from Edo that was as beautifully fresh as it needs to be; the scallop in particular being delightful (£15). The other side of the table opted for a selection of small plates from the same outlet that included duck gyoza, Japanese fried chicken and octopus dumplings which my stolen bites served to confirm their positivity (3 dishes for £12) . Finally we hit Fin&Bone for a Bouillabaisse which had a decent punch of flavour but could have been a bit more generous with the seafood to hit the same heights of the dishes we'd enjoyed so far.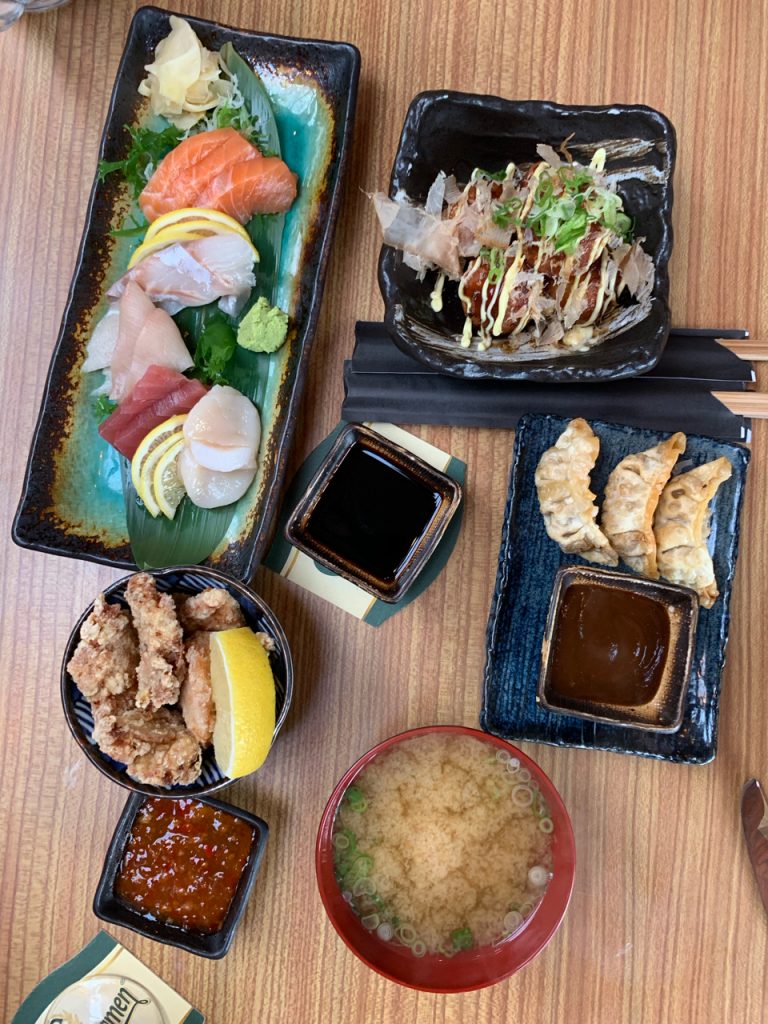 The Cutlery Works is a fantastic use of space to give a home to some seriously good food and drink businesses. I absolutely loved the atmosphere; it had plenty of buzz but still felt family friendly without ever looking like a soft play area. Each of the businesses seemed to have space to present its own identity and one can only assume that this will quickly become a stable of the food and drink scene in Sheffield.