If you've been following my eating recently you may have noticed that Baby Fork is starting to have an impact on our activities, forcing us to make a few compromises, but so far not preventing the pursuit of good food around York. We seem to have a pretty relaxed baby thus far so have been taking advantage of her sleep pattern (if you can call it that) to have some nice meals, mainly around lunch and brunch. A few weeks ago I was asked if I could attend an evening at Ask Italian Harrogate along with some more parenting-focussed bloggers, so thought I'd take the chance to see how we coped with an evening meal amongst sympathetic company.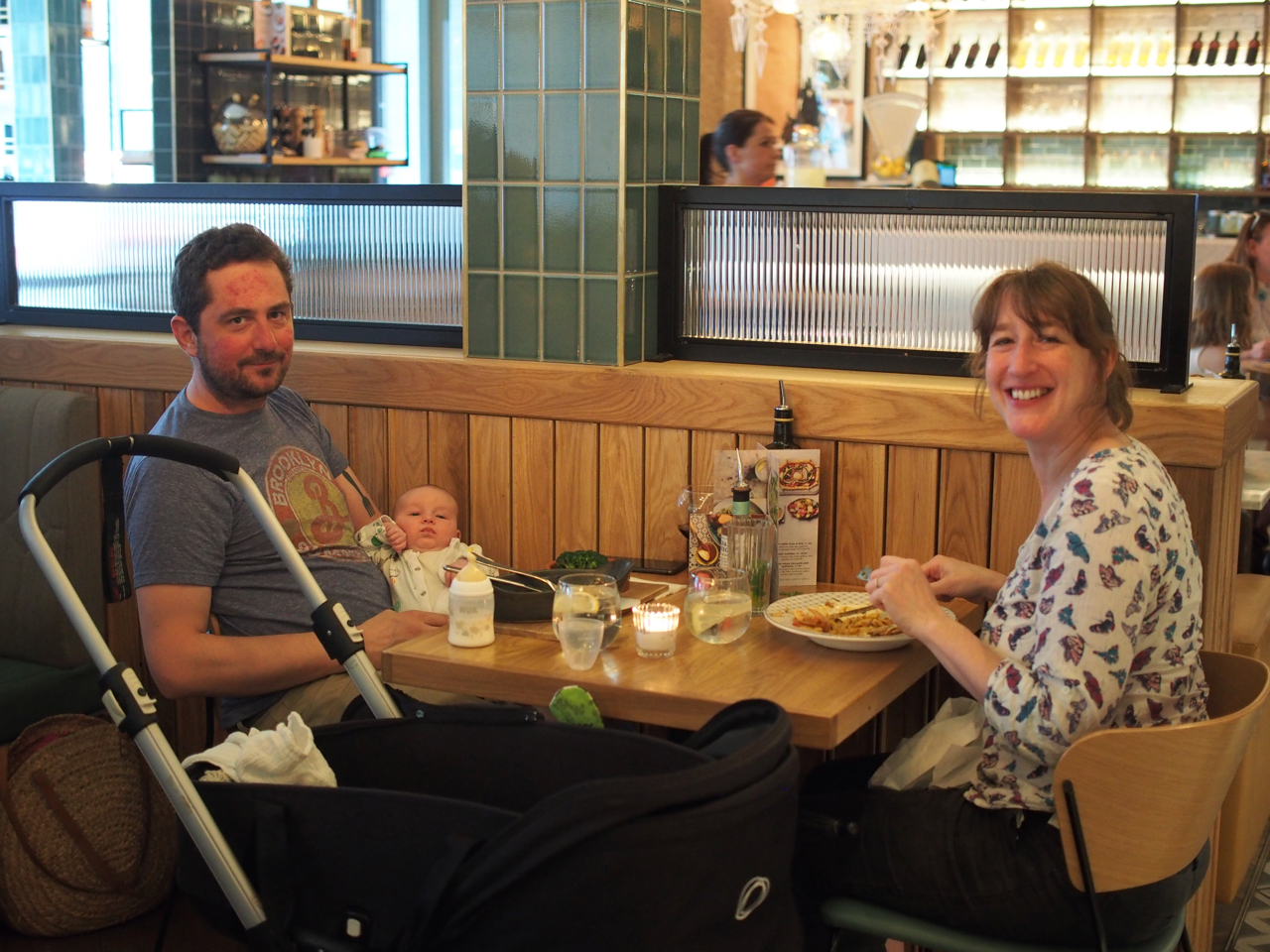 We found ourselves with a bit of time to kill in Harrogate given the ease of parking relative to the centre of York, so took the chance to have a stroll around the picturesque town centre before locating the restaurant and having a chat with Victoria from The Harrogate Girl who had organised the event. The restaurant was obviously laid out with families in mind, giving plenty of space for prams along with an open kitchen to keep an eye on how the chefs are getting on with their hard work.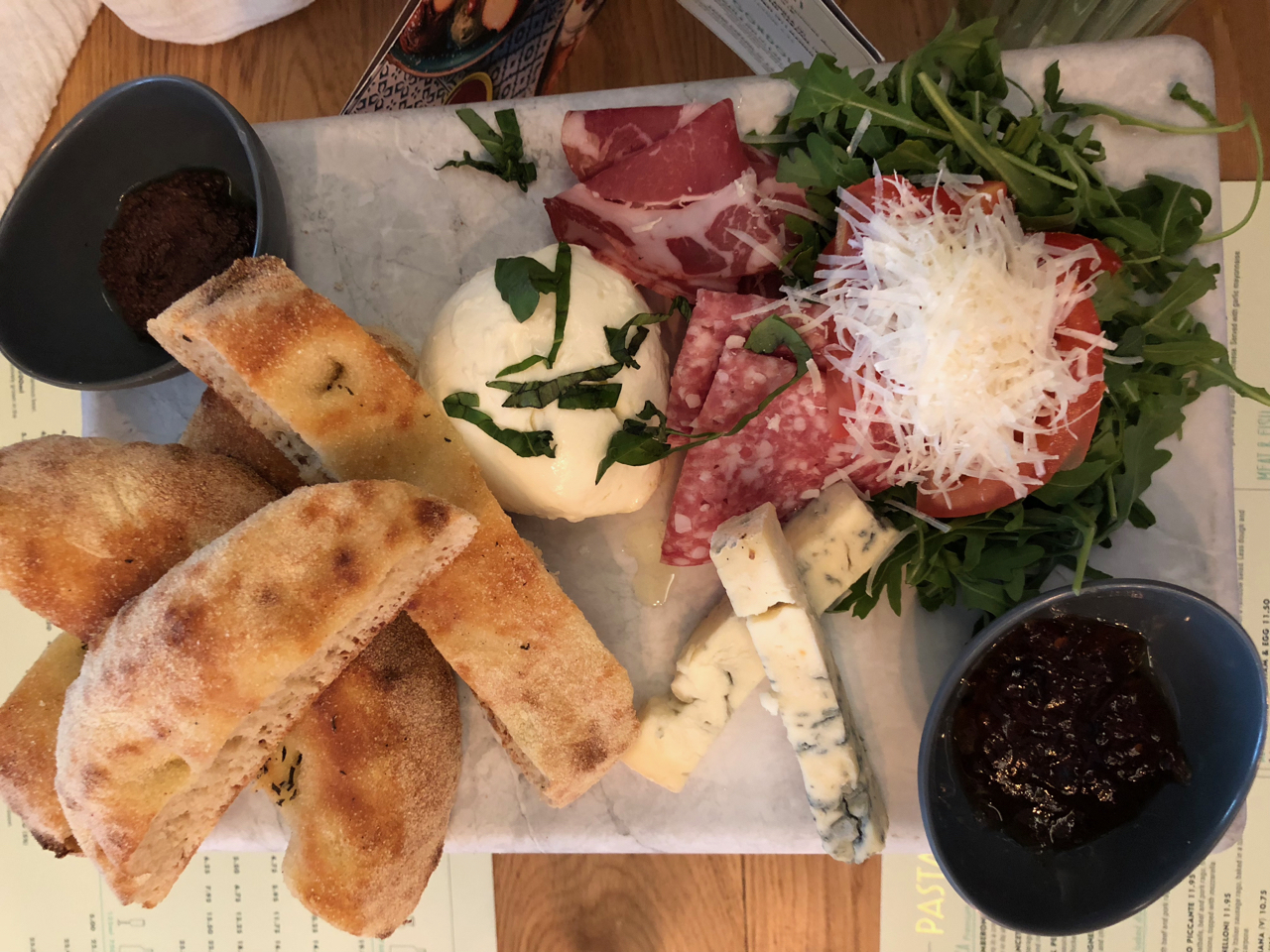 We were served an "Antipasti Classico" to start which was sat on a stand to give an elevated position slightly above the table, making more space for our plates. The antipasti was a typical combination of cured meats, cheeses, olives and breads. Fennel salami and fresh mozzarella were of decent quality and the creamy gorgonzola gravitated to my side of the table in rather unfair quantities as I tried my best to avoid sharing it. The generous quantity of olives was as lovely as the olive tapenade, though smoked chilli jelly a slightly jarring addition that was at odds with the other elements.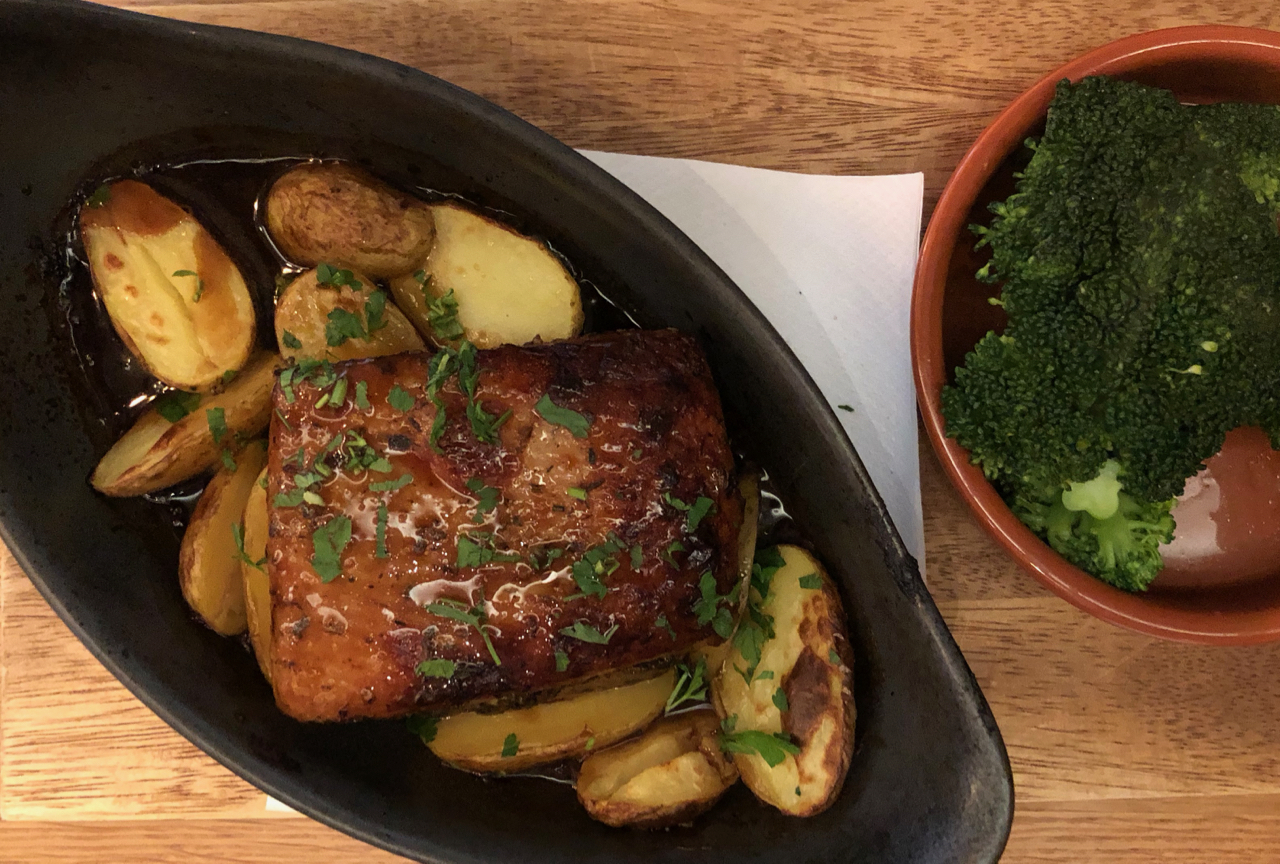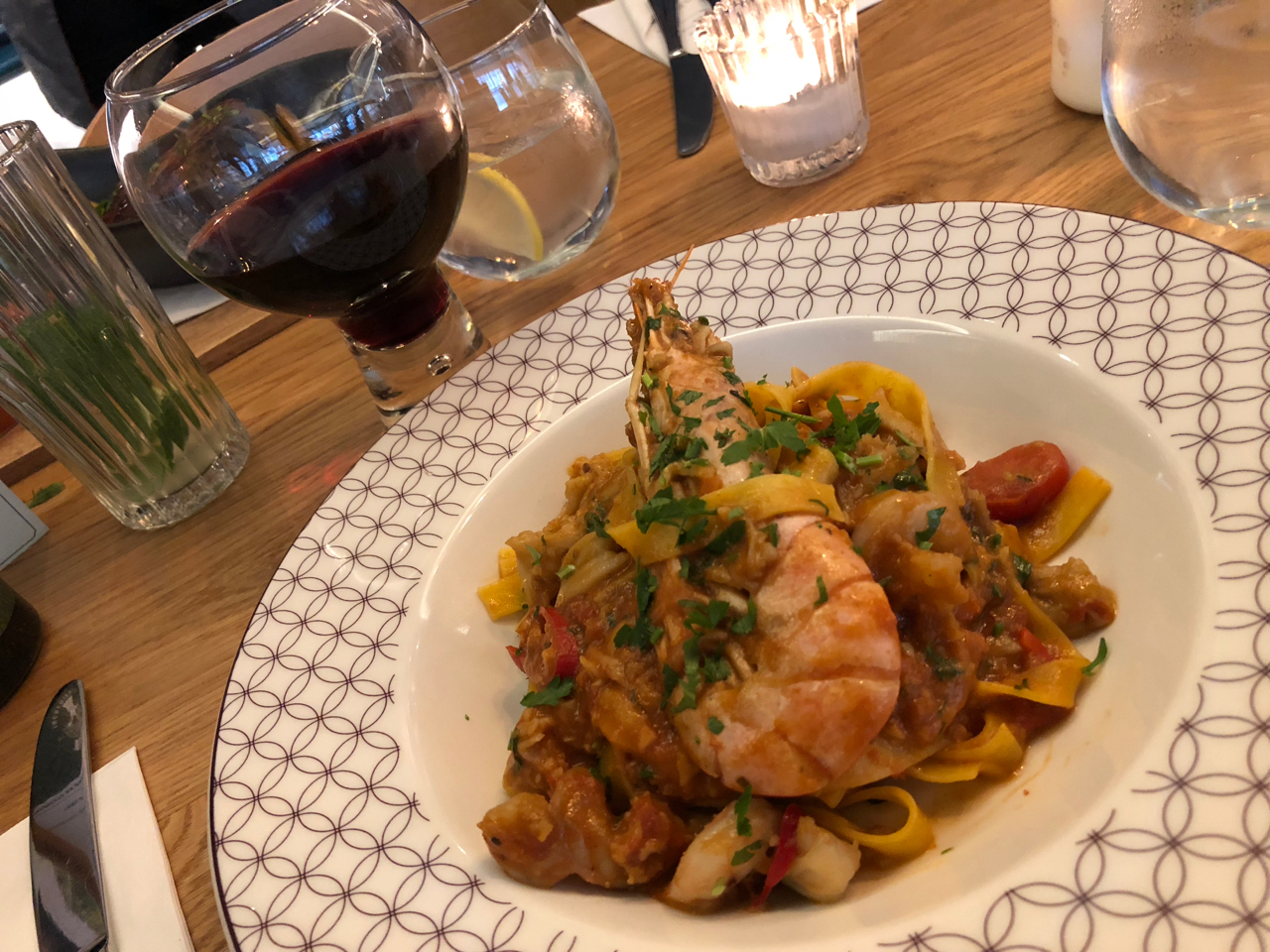 While everyone was enjoying the starter, we were left to our own devices to order mains, plumping for pork belly roast new potatoes and broccoli and "Aragosta e Gamberoni", a pasta dish that highlighted lobster meat and king prawn against a tomato sauce with a hint of chilli. The pork belly was succulent and rich with fat, nicely flavoured without overwhelming the pork and presented on a bed of roasted new potatoes with a portion of broccoli on the side. The pasta dish was generously shot through with lobster and prawn meat, with a large king prawn showing off on top of the bowl. This was a very pleasant dish which was given a feeling of indulgence from the plentiful seafood.
We finished off with a couple of scoops of ice cream while commenting on the clean and spacious baby changing facilities (how times change). We had a lovely evening taking Baby Fork to Ask Italian Harrogate for the first time. The meal would have attracted a bill of around fifty pounds for the three courses for two people, which seems fair for good service and a well thought out environment. Thanks Victoria for arranging a very nice evening!
Disclaimer: No charge was made for this evening; opinions remain impartial