When asked what are the best restaurants in York, without qualification, Le Cochon Aveugle is always one of the first names to spring to mind. With that being the case, it's with a sense of shame that I need to admit not having been there in nearly two years, so my wife's birthday presented an opportunity to book a table that I gladly embraced. (For the record, she suggested it, so it was hardly under sufferance.)
A lot has happened for Le Cochon Aveugle over those intervening years, culminating with Josh acquitting himself brilliantly on this year's edition of Great British Menu. I'd been told that I should expect to be impressed with the progress made since my (already impressive) last visit – the ever-increasing standard reflecting Josh's continuing growth as a chef – so expectations on arrival were through the roof. One notable change is that the tasting menu on offer is now served blind, so you're left to the kitchen's judgement rather than getting distracted by anticipation of courses to come. The space is not changed in any way that I noticed but the welcome from Victoria, in charge of front of house, is just as warm.
As for the food, those promises were absolutely spot on. The lack of a menu really does focus you on the plate at hand (don't worry, you get one at the end), the first of which was a delicately filled egg shell. While ceramic egg shells are relatively common these days, this was a real egg shell that had been meticulously cleaned before presentation. Next up came a plate of snacks comprising a set tomato water cube, blood sausage macaron and scallop and green strawberry tartare. All three demonstrated inventiveness and fun, being original without being forced.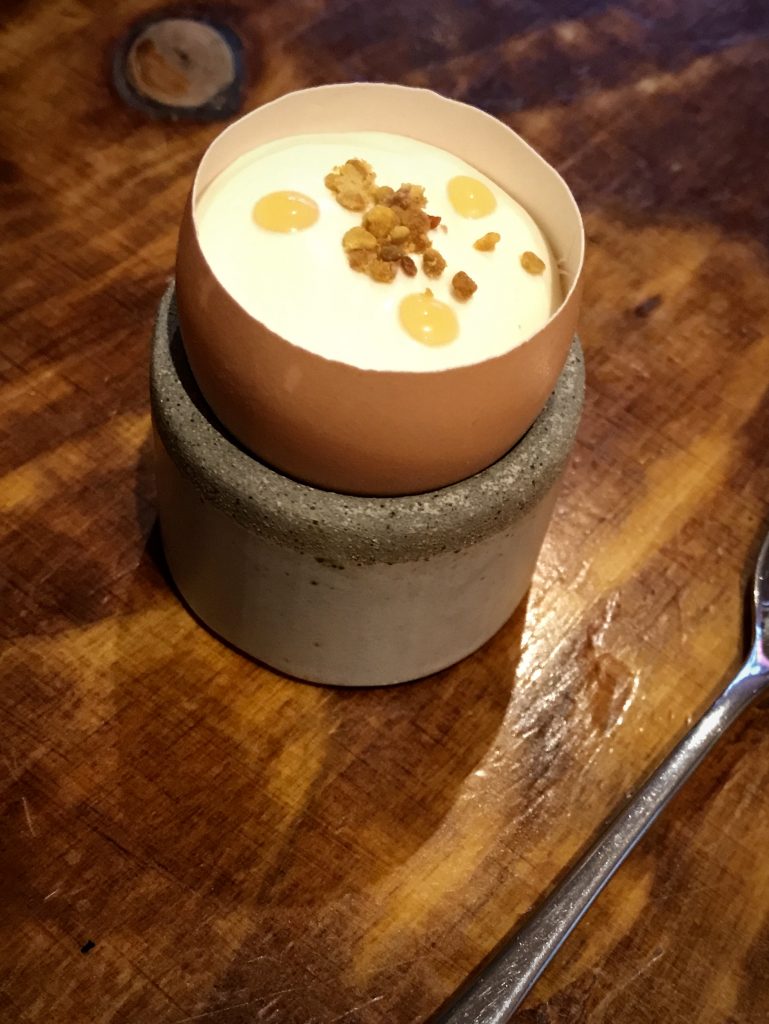 Moving into the more significant dishes, we took delivery of veal tartare that came cut through with smoked, dried tuna flakes. I'm always a sucker for raw meat (all hail Tartaria) but the combination of pungent smoked fish and soft meat was new to me and seems likely to be copied by others, or certainly will be if other local chefs aren't averse to a spot of plagiarism.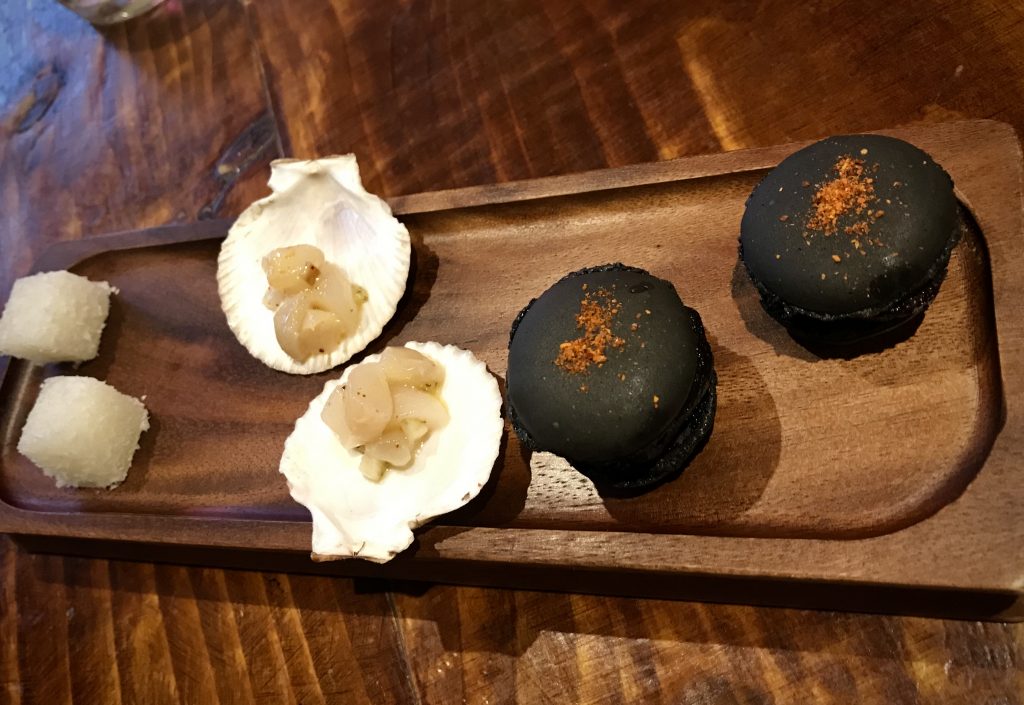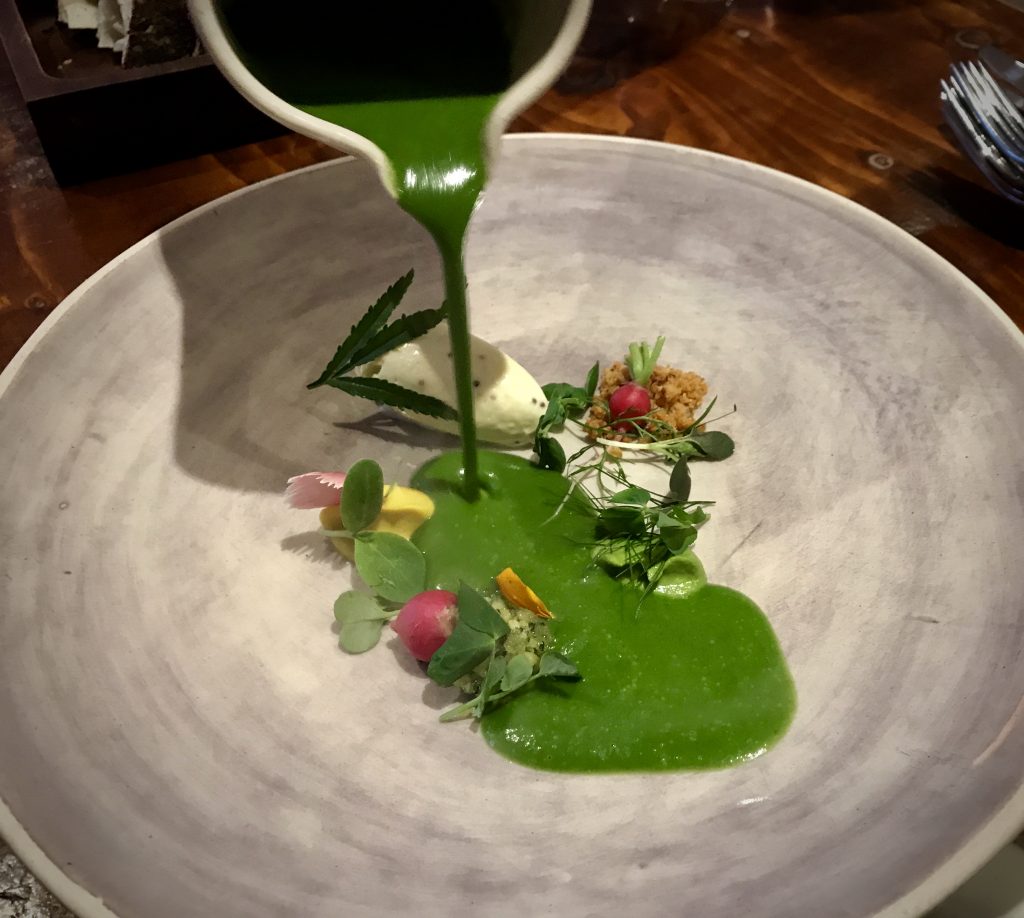 Sourdough came next, but I'll spare the florid descriptions. If I detail every good thing on every plate, this piece will be longer than you can be bothered to read! Following the same theme, garden salad with mustard cream and garden veloute came and went before we started the search for superlatives to fit charred mackerel with lovage puree and a kohlrabi and crab cannelloni. Going through the meal, the combinations of flavours were striking. Frequently a good meal will consist of a series of really superb, but isolated, elements. When you find a restaurant led by a chef who really understands how flavours and textures interact, you can be lucky enough to get another level of depth and complexity brought to the (literal and figurative) table. This plate embodied that level of expertise perfectly, represented at minor levels by the kohlrabi cannelloni and the whole dish at a more obvious level.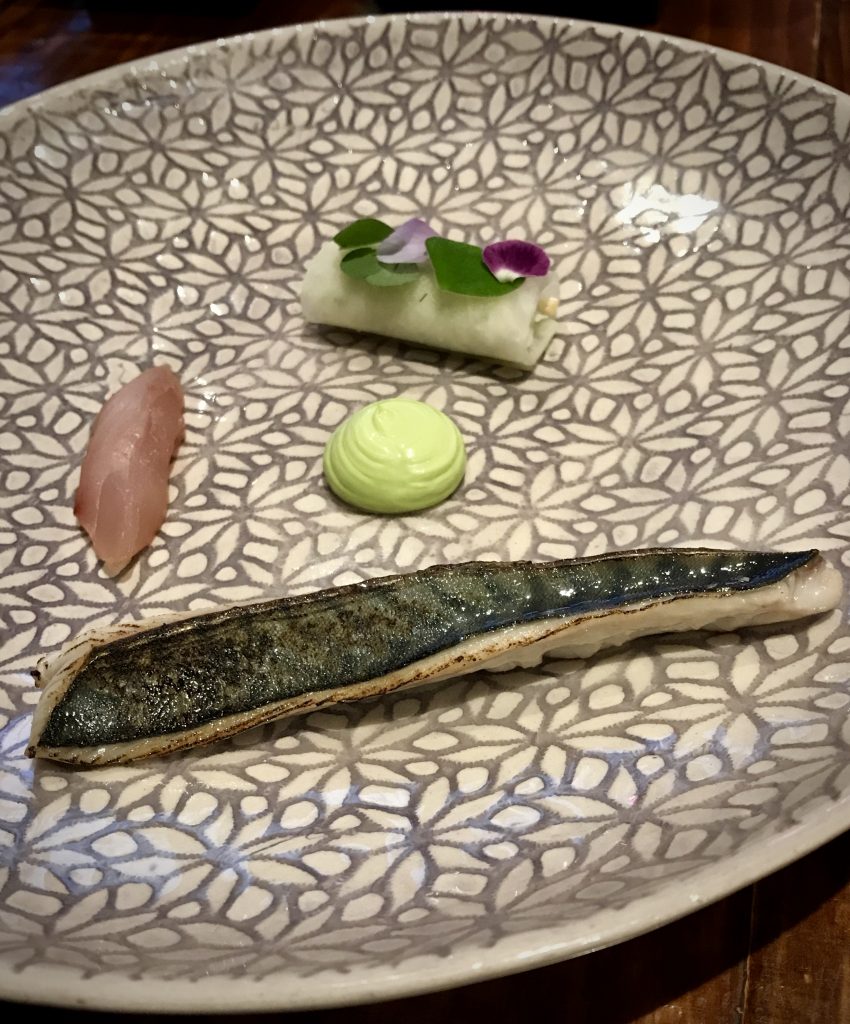 Lamb with peas finished off the savoury elements of the meal before we took on a Thai sorbet to prepare us for a dessert of warm chocolate mousse, raspberries and tonka bean ice cream. With the savoury ice cream softening the sweet elements and a crisp disc dusted in powder acting as a barrier between the elements, it was a suitable end to the meal.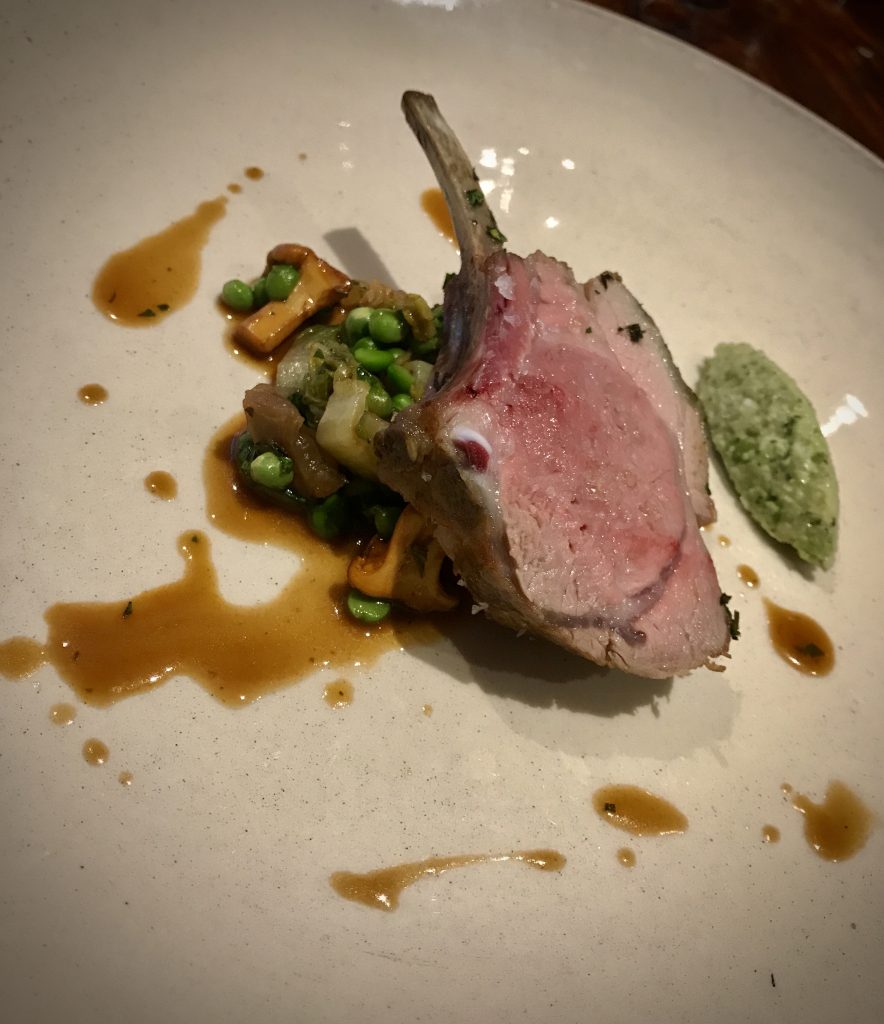 If forced to pick elements that didn't pull their weight, the mustard cream in the garden salad didn't add much more than visual contrast on the plate and the spicing of the Thai sorbet was a little misjudged at the extremes of its spicing.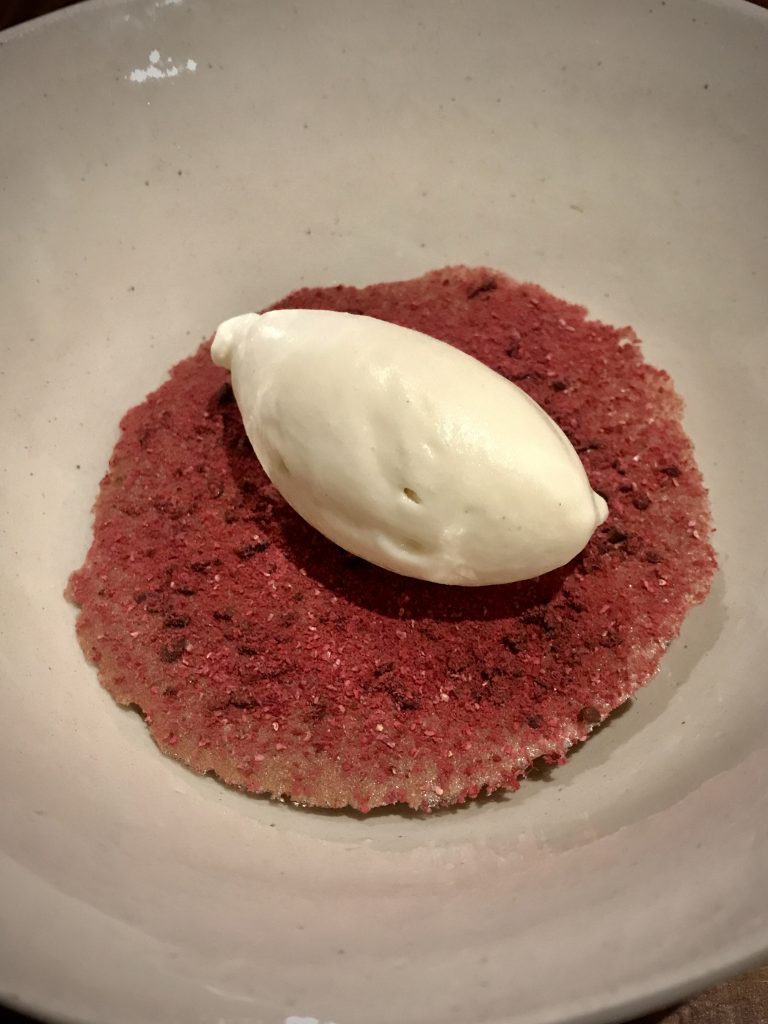 Choosing to finish where it started, the menu rounded out with another egg: this time a labour intensive egg shell cleaned and filled with a sweet dessert wine flavour. I entirely agree that it's always good to return to your opening when summing up, so is Le Cochon Aveugle still one of the best places to eat in York? Yes. Without doubt. It's much improved since my last visit, which was fantastic in itself. Josh Overington is undoubtedly a seriously talented chef whose presence in York is a great thing for its food scene.