Isn't it wonderful when you get to see nice people come up with a good concept and product that's rewarded with success? Spark has been the platform for a number of businesses in York, food and otherwise, to move from its safe confines out to brick and mortar premises and the latest among this number is Tasca Frango, borne of Frango Eduardo who started out dishing up Peri-Peri chicken in Spark a few years back. Since then they've branched out into events, residencies and pop ups with collaborators such as Thor's Tipi and Supersonic, and now the opportunity has come up to take on permanent premises, they've grasped it with both hands.
Tasca Frango can be found looking onto King's Square on Colliergate in a building that was previously a cafe and which has been subjected to a thorough titivation that's rendered it visually unrecognisable and festooned with tasteful details and decor. The core item on the the Frango menu has always been Peri-Peri chicken which has always been characterised by consistency and flavour with a well judged heat and delightful smoky char every time I've been lucky enough to eat it. The move to bricks and mortar has allowed the kitchen to stretch its legs and introduce a whole bunch of new dishes, the selection of which I left to the kitchen when we arrived for lunch.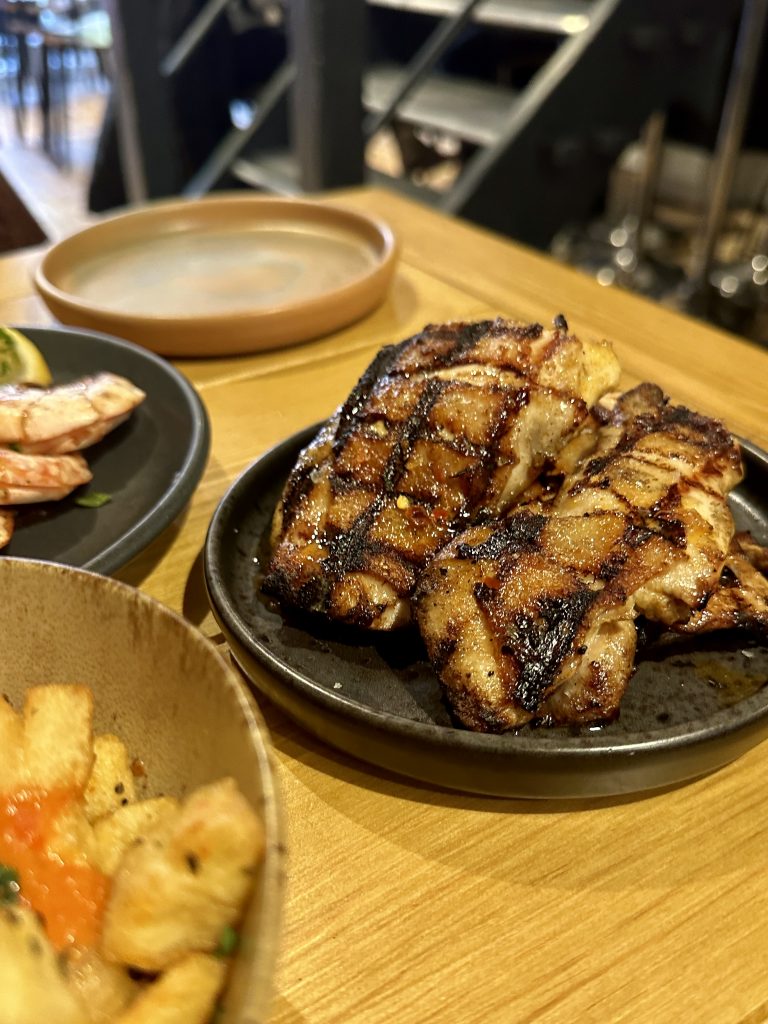 Alongside a portion of the unmissable chicken, we were soon navigating a table full of prawns, patatas bravas, sardines, tomato salad, bread and Goan curry that all looked vibrant and tempting. We got into the prawns first, accepting the messy fingers necessitated by this dish (a finger bowl was automatically provided), which had all the smokiness from the chargrill it needed to balance the sweetness of the prawn that lingered as we cleaned up ready to tackle the other plates. Sardines were served whole with lemon and plenty of fresh herbs scattered over them, all of which helping the flavours come through. It's too much of a novelty to see sardines on a menu, so on rare occasions such as this it's a relief to see them done justice. Running alongside this was a beautiful tomato salad with olive oil and just enough seasoning to let the produce sing. Combined with the seasoned, oiled and charred bread, this pairing did a great job of letting the ingredients core qualities show their best.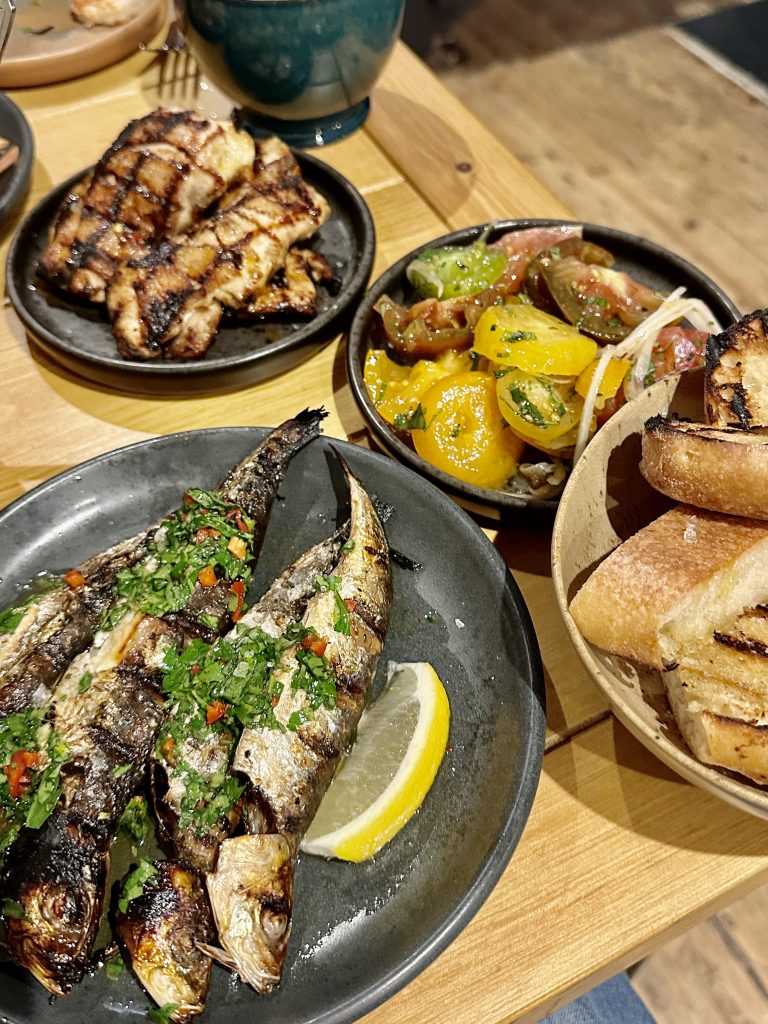 Goan curry was described as "pretty spicy stuff" so given my poor tolerance for spice, it wasn't a dish I'd have naturally alighted on but the kitchen insisted I give it a whirl, which turned out to be a great decision. Tender chunks of chicken and a fiery sauce that remained aromatic and balanced turned this into the perfect thing for a dull October day in York. It goes without saying that the peri-peri chicken is has lost nothing in transit and is still as delicious as it is consistent and the patatas bravas were laced through with a roasted pepper sauce with plenty of depth.
It's been a real pleasure following "Chicken Ted" and the gang to this point and Tasca Frango feels like an ideal home for them. I'd expected the food to clear any hurdles I mentally placed in front of it, which it did, but I hadn't expected this to feel so quickly like such a polished, restaurant style experience. It's still great value and casual but I'd expected more a casual experience, not to say it's over-formal. Congratulations to the team on such a strong start!