(ad – pr visit) It's fair to say that Forage York has had a bit of a bumpy ride recently. After working hard to establish a reputation for good food and show-stopping cocktails in their bar, restaurant and hidden speakeasy, the team were hit with a sudden closure that, quite understandably, gained traction in the local press. That's not the end of the story though, with a new operator stepping in to get the doors open again and keep the spirit of the place alive with as much as possible of the existing team still in place, including the Head Chef. After that brief interregnum, everything is open as one would expect. Sounds like a perfect excuse for a return trip to Forage York to look over the menu and shout about what the team are up to!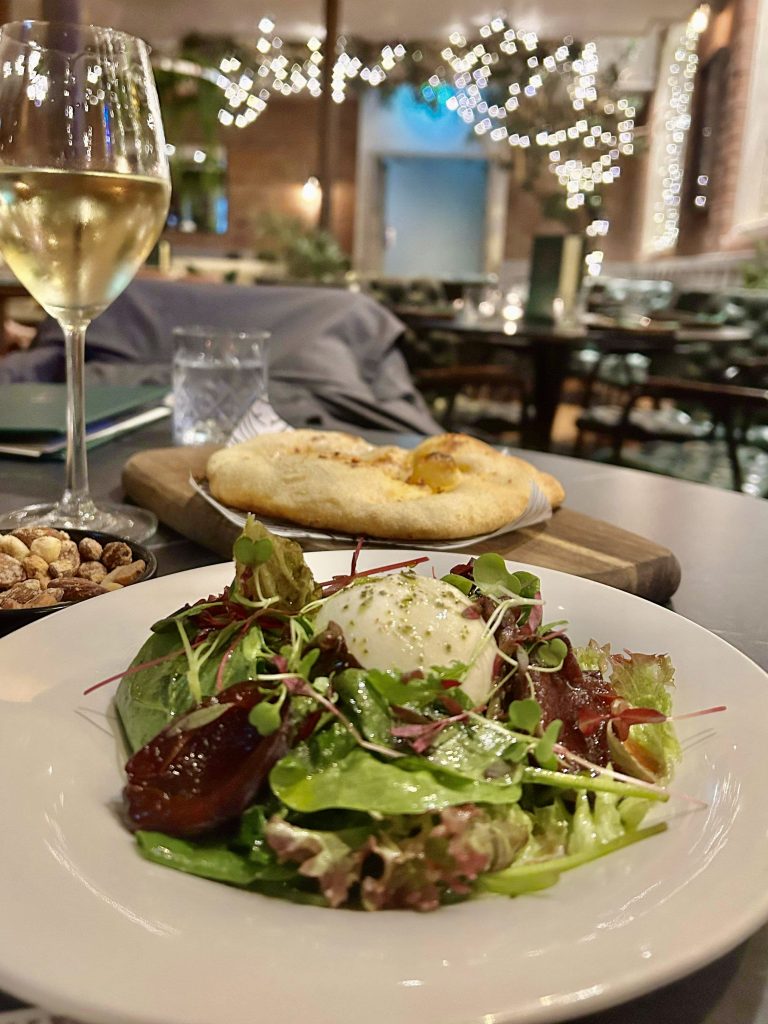 Since its use as a homeware shop, Forage has been the only operator to really get a handle on how this building needs to work, so nothing obvious has changed with the layout; you still enter toward a small and well-stocked bar with restaurant adjacent. After a quick drink in the bar while waiting for my companion, we were seated at a comfortable corner table and given a chance to look over the menu which is constructed of snacks, small plates and larger "cooked over fire" dishes that can be combined into snacking meals to share or laid out as a more conventional a la carte format. Our server evidently knew the menu well and was able to give sensible steer about combinations and quantities, giving us sound advice while we snacked on olives and truffled nuts. We went for three small plates and a couple of the larger dishes with a beef fat flatbread to take advantage of the sauces, on the advice of our server.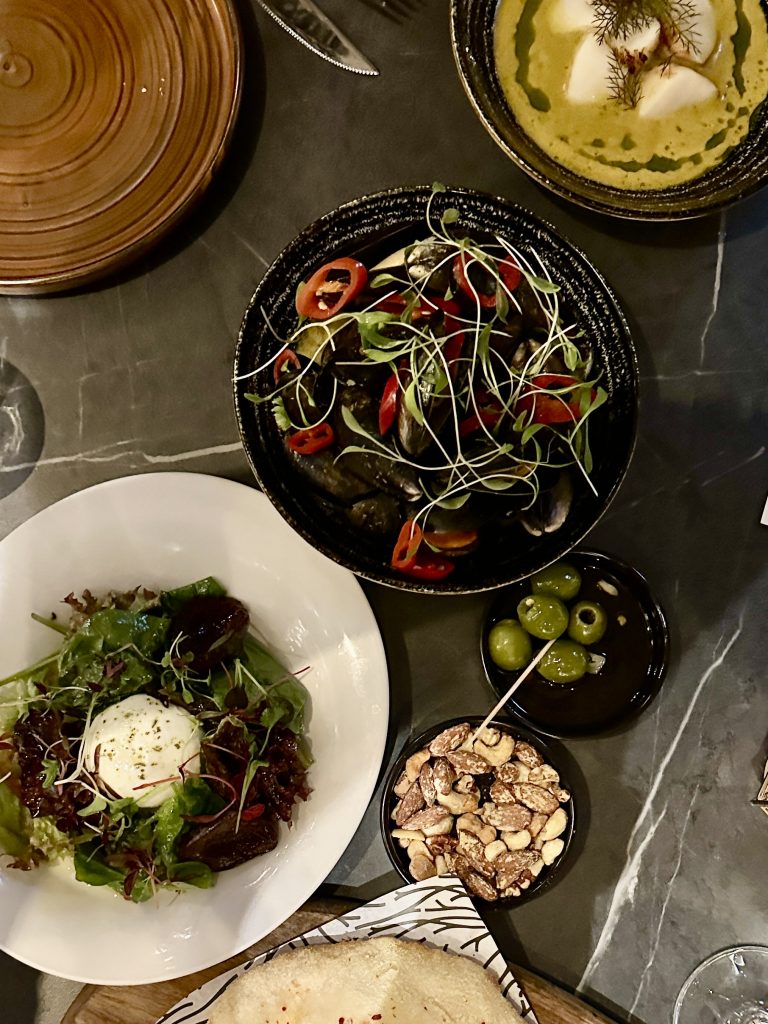 Thai green mussels, burrata and scallops led the charge from the kitchen and all hit the promised notes. The mussels had a good lemongrass and chilli kick with a nice scattering of micro herbs for presentation while the smooth burrata was a welcome cooling presence to temper the heat. Scallops are generally a priority for me when available but can fall into familiar territory with ubiquitous presentations of crisped pancetta and peas, so I was delighted to see a different approach here. A sauce deeply fortified with potted shrimp with notes of saffron and fennel contrasted the sweet scallops terrifically well and encouraged mopping up with the flatbread, the ordering of which had turned out to be a very good decision.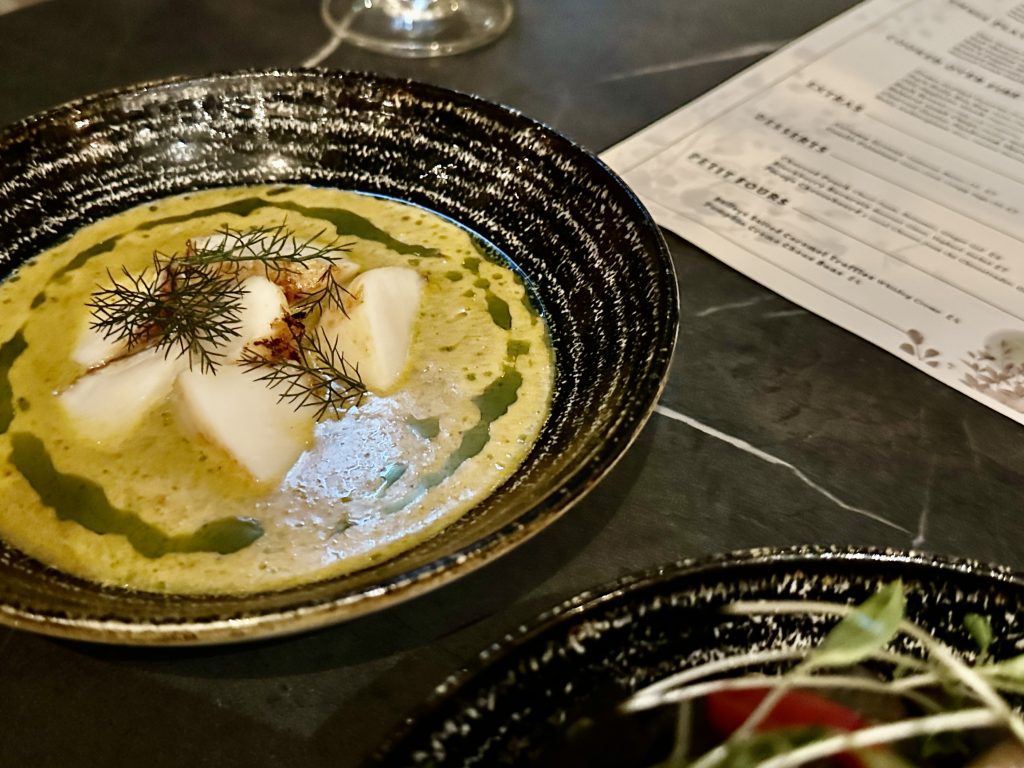 A trio of lamb chops arrived next, complemented by feta and seasoned with Baharat spice blend with notes of coriander and cumin. These were well cooked and felt like the indulgence lamb should, as did the onglet steak which was presented appropriately rare and sliced over a peppercorn sauce. Onglet has a deep, rich flavour that's quite distinctive and is something that should be on more menus. It presents a bit of an risk in that overcooking is even more of a faux pas than most other cuts of steak making it tough and unpleasant. No worries on that front here though with the exterior of the meat having a satisfying caramelisation that didn't threaten the pink interior. Thankfully we had some more of that beef fat flatbread to tackle the remaining sauce with and finish off our meal.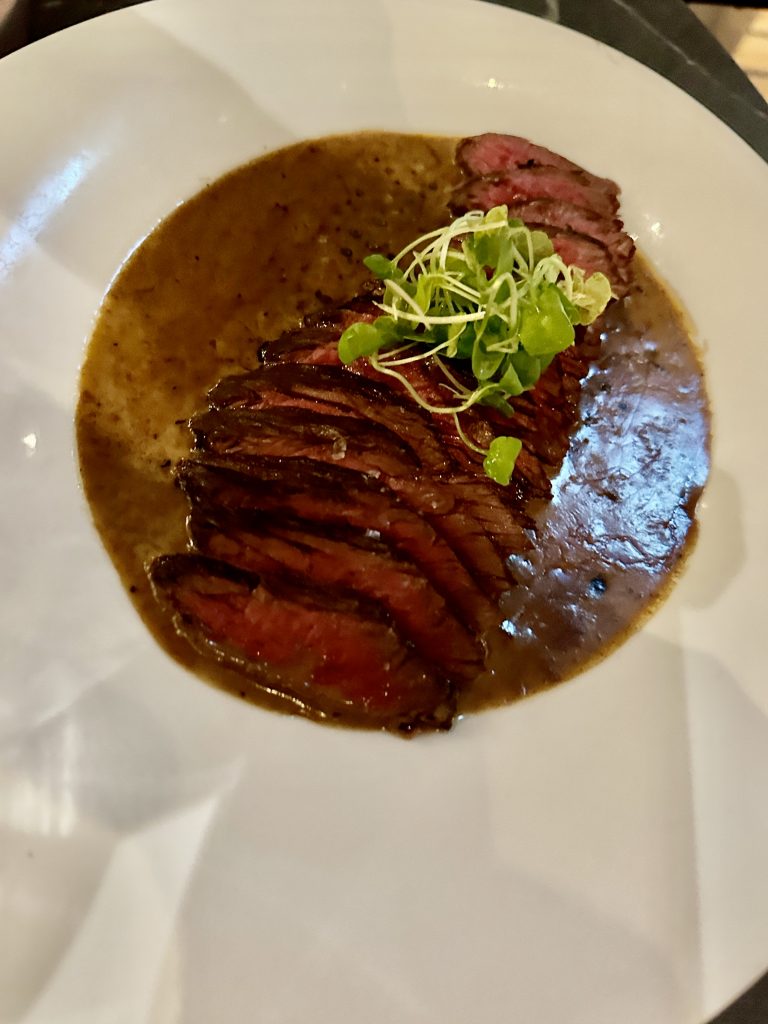 It's fair to say Forage York has been through a bit of upheaval in recent months but equally true they've come back fighting and in great form with food and cocktails both in the place they've always been. It's understandable, and inevitable, that much of the public discourse about it has been around that sudden closure, that's very much in the past though and the future looks delicious again for Forage.