(ad – pr visit) A few years back you'd have to journey to Leeds for a Brazilian Rodizio style steakhouse but they've been slowly proliferating in York over the last few years with Casa at the bottom of Micklegate being joined by Estabulo over at Vangarde as well as Caramba, a short lived offering at Clifton Moor. Latest to this group is Rio Brazilian Steakhouse which has opened in the large former supermarket building on the corner of Ouse Bridge previously occupied by Piccolino that's been vacant for a few years. Part of the same group of restaurants as Tomahawk Steakhouses, I took along a big appetite to see how this one stacked up against the competition.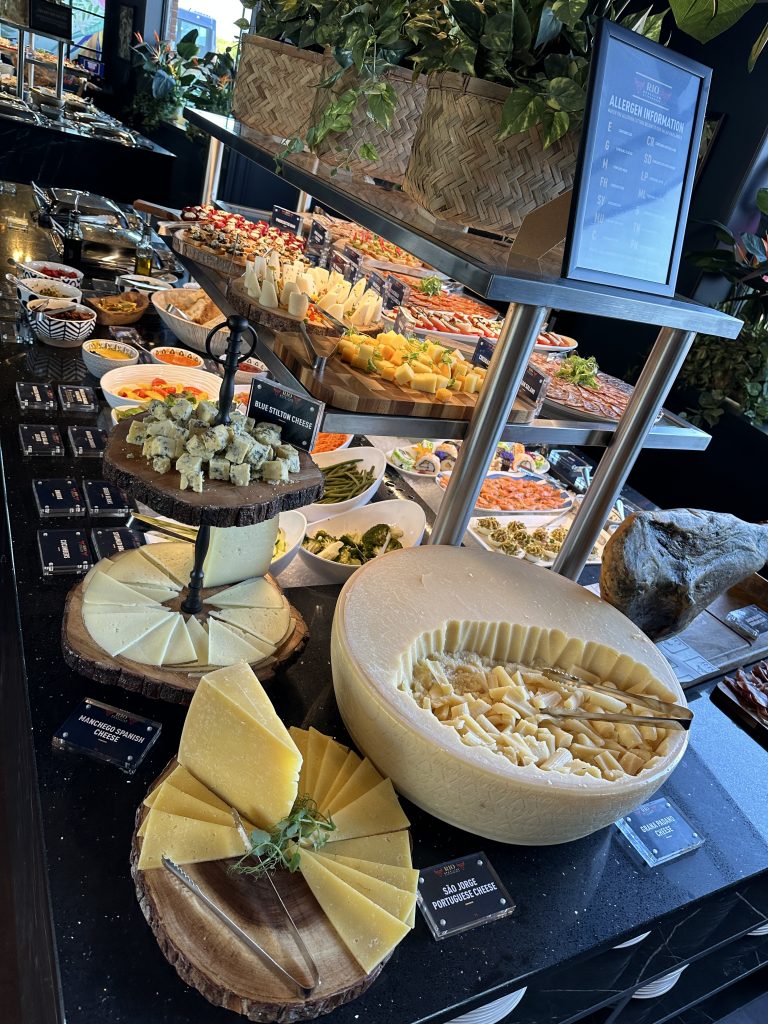 This former Boyes supermarket (before my time in York) has been given a thorough going over since its days as Piccolo and has an airy feel without feeling harshly lit or cavernously large despite the size of the unit. The setup will be familiar to anyone who's been to this style of dining experience before, with a colour coded card that controls the flow of meat to the table – leave it green side up for more, red side up for a breather. The range of meats on offer is as broad as one would expect with a full 7 different cuts of beef circulating the room as well as chicken, pork and lamb all making their perambulations around the room. Everything promised on the menu made an appearance other than chicken hearts, which I'd been keen to try and see if they were any more palatable than the previous chewy versions I've had.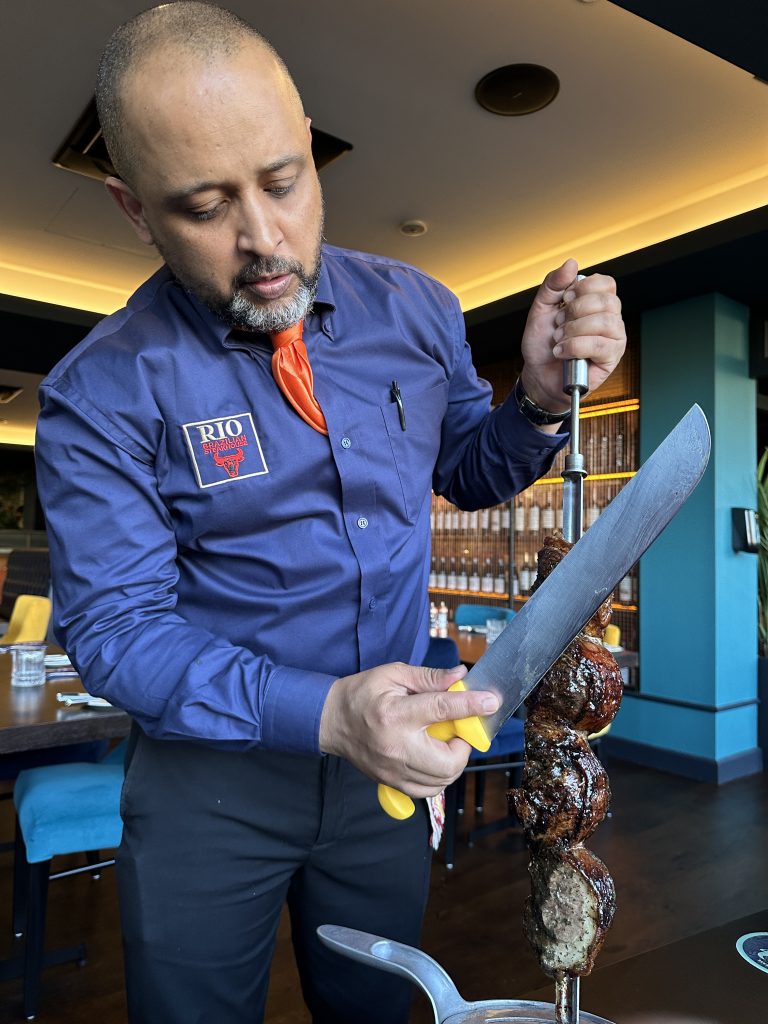 I don't recall ever being disappointed with the meats on offer at a restaurant such as this and the cuts presented here were generous and frequently presented to us. The beef was strongly seasoned and tender while the lamb was cooked well with a nicely judged undertone of mint. The real differentiator in my view for a this style of restaurant is the salad bar though, which I've seen presented with honest minimalism in more value focused establishments through to the glorious bounty offered by Fazenda. The offering at Rio Brazilian Steakhouse was strong and varied with a great range of salads, cheeses, cured meats and vegetables to help all that meat along. I particularly liked seeing devilled eggs available, a much underrated snack!
My friend and I thoroughly enjoyed the meal, with her vivid blue cocktail going down well even if I preferred to stick to a more traditional red wine to go with the red meat. With the amount of meat one can take advantage of for the asking price, Rio is a generous and well thought-out offering. Fans of this style of indulgence will certainly get their money's worth!