The sight of City Cruises boats giving tourists a view of York's riverside is a familiar one, especially if you live near the Millennium Bridge (as I do). They're a mainstay of the city's tourism offering which makes great use of one of our natural resources, turning the River Ouse into a great alternative viewpoint from which to see York. It might not be something you'd think to do too regularly as a resident but they do a good job of broadening that appeal by adding experiences such as Afternoon Tea to the offering. Their latest collaboration is with Mr Chippy to offer fish and chips on a boat. Who wouldn't want to try a fish and chips cruise!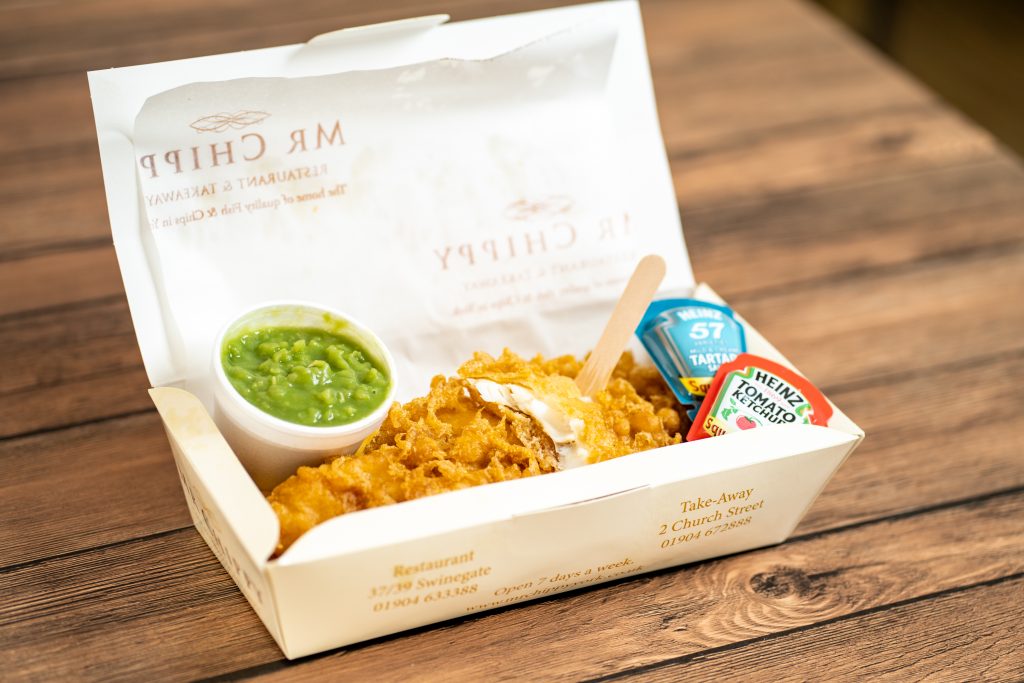 City Cruises has been operating in York for as long as I can remember, recently substituting their familiar red with a new blue livery which looks very smart and remains eye-catching. I've lived in York 22 years now so have been on a few of their cruises in that time with visiting friends and at events, always enjoying the alternative perspective of the city that it gives you as well as the informative commentary. I also have fond memories of the Afternoon Tea cruise that we were treated to shortly after the birth of Baby Fork, her first boat trip which tapped into our irrational fear of dropping her overboard as a result of some complex and unlikely series of events.
This fish and chips cruise began early on a Saturday evening from Kings Staith, easily spotted from some distance thanks to that bright and crisp recent paint job. Boarding was quick and efficient, so after a bit of a safety briefing we were underway and heading up the river toward Clifton Ings. Before long fish and chips from Mr Chippy were presented with my adult portion and the child's portion both being plenty big enough to satisfy our appetites. Also available were quality local beers from Yorkshire Heart that I enjoyed with my food. After heading as far as Clifton, we spun around and headed back south of the city centre past the Millennium Bridge. As this is a regular route when land bound, the five year old loved the novelty of passing under the bridge rather than over it as we made our way to Bishopthorpe.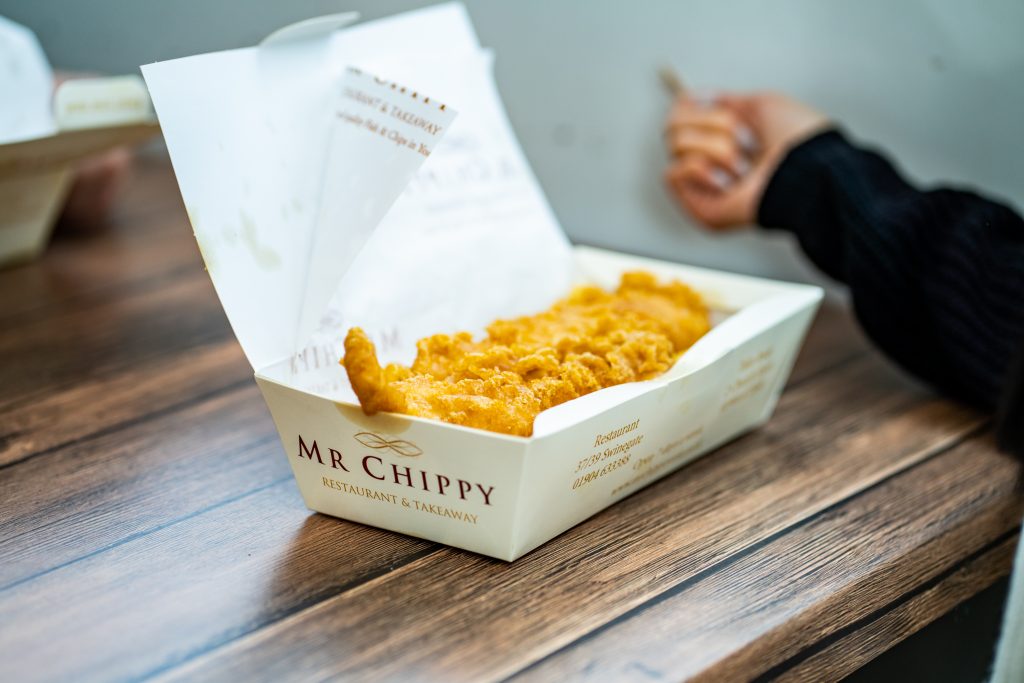 The whole fish and chips cruise experience took an hour and a half and was an engaging way to see the city from a different perspective while also getting fed. It occupied my daughter well for the majority of the duration, a decent feat considering the attention span of a five year old, and kept me happy as I enjoyed the sights with food and a decent local beer. Keep an eye on their site for more dates throughout the summer.
(Disclaimer – PR visit)