"I don't get meat substitutes. Why would you want to pretend to eat meat if you don't want to eat meat?" How many times have you heard that parroted about meat substitutes by bemused omnivores when presented with vegan versions of commonplace meat products? To some extent it's a view I, as a meat-eater, can identify with…though that reflects a lack of appetite for some processed meats; if I'm not tempted by a traditional doner kebab then it follows that I'm unlikely to want to search out a vegan alternative. The vegan meat substitutes I've tried have impressed to varying degrees, including interchangeable proteins distinguished only by shape and the more impressive "Beyond Burger" that was enjoyable enough if unlikely to hide its origins in a blind tasting. That's where vegan fried chicken comes in.
https://yorkonafork.com/2016/08/09/searching-for-the-source/Fried chicken through is something I do like to indulge in though so the news of a vegan alternative with its roots in York definitely piqued my interest. VFC is a collaboration between the co-founder of Veganuary and restaurateur/chef Adam Lyons who is well known to the foodie community in York as the driving force behind Source, which developed a strong reputation for vegetarian and vegan food. The duo's stated aim is simple, to save chickens by offering a vegan fried chicken that's "All meat, No animal".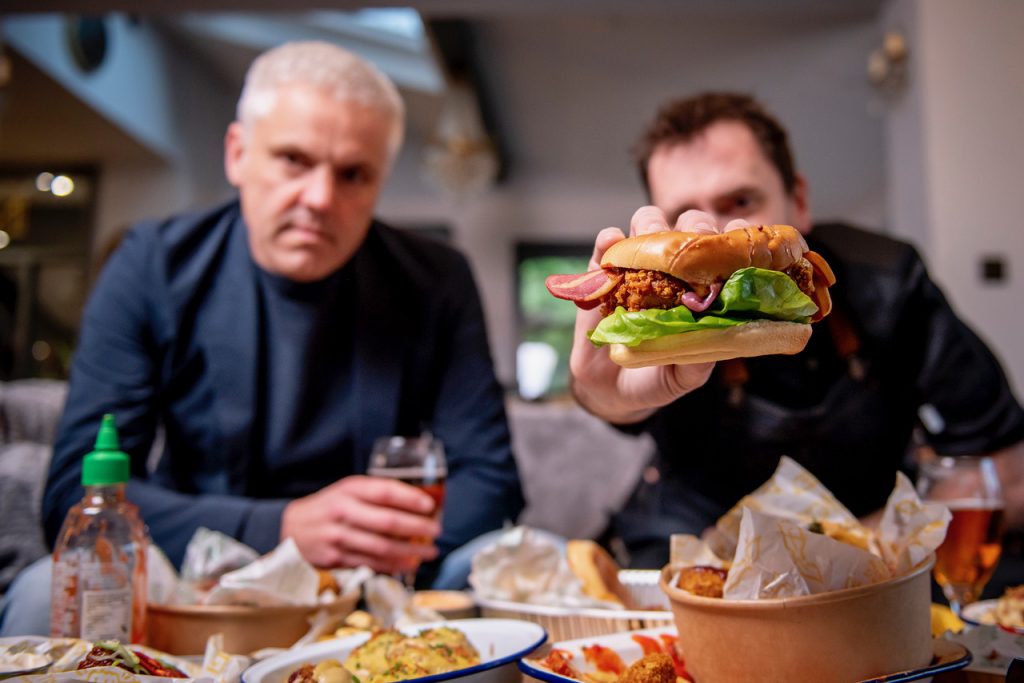 I took delivery of an "original bundle" that featured a selection of their products for £25, requiring an amount of freezer logistics that was suggestive of the value it represented. The selection included original bites & fries, original bites and original fillets in quantities to keep one going for some time. First up, I tried the bites & fries on an evening requiring a low effort meal. This just needed popping in the oven for an appropriate period while the accompanying sauce defrosted itself at ambient temperatures. Special mention to the barbecue sauce that came with this one, every scrap of which disappeared along with the fries that came with the VFC bites, which are tremendous and reflective of the passion, knowledge and skill from the team involved.
Similarly to the Beyond Burger, I don't think many who regularly eat chicken would be fooled by these bites or fillets, but that's not to say I think anyone would be disappointed. The VFC bites and fillets have a pleasing density with a texture that gives a satisfying bite and a well judged crunchy coating that's well seasoned and a reminder that those involved have a passion for good food as well as animal welfare. This is something that's reflected across the range and ensures that these products don't feel like you're ditching enjoyment for ethics or losing out on something comforting. While the bites & fries were an enjoyable way into a low stress dinner, there's plenty of scope to embellish here too as shown by the creative social media posts that VFC have been wise to tap into, with all sorts of fried chicken dishes getting a vegan makeover.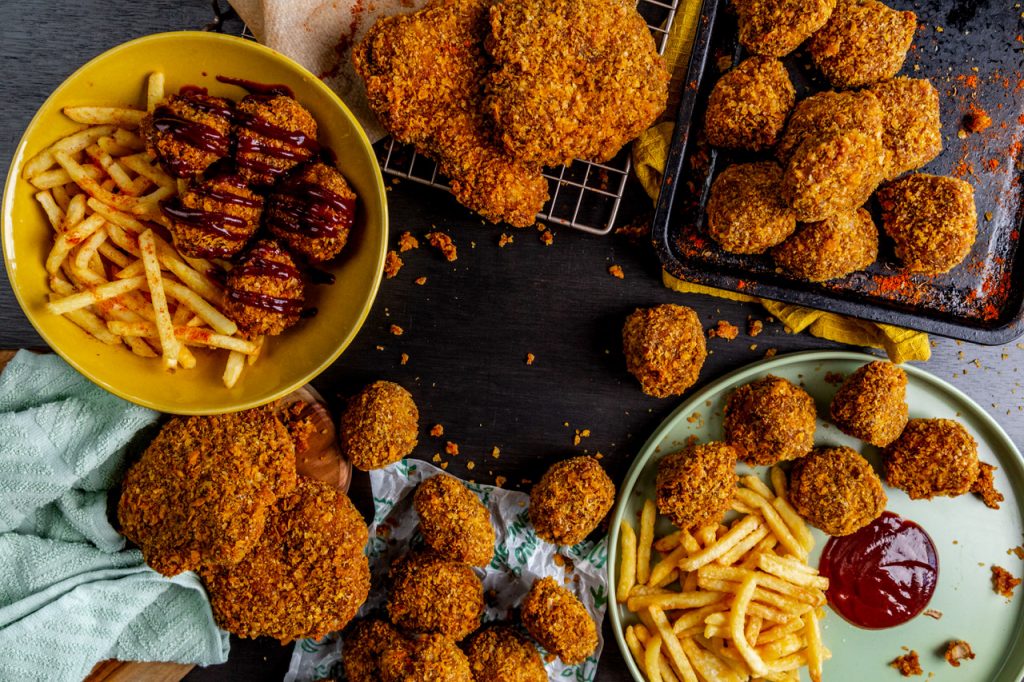 I, like so many, am making sure that my meat consumption has a bit more thought going into it as time progresses. I'm convinced that the casual consumption of over farmed meat will be something the next generation (rightly) hold us to account for so I make sure I have a good relationship with a local butcher who can tell me everything I ask about an animal's origin and welfare. Meat is certainly not something assumed to be essential to every meal in this house and I'm more than happy to drop in substitutes of the right quality. No matter how much you fancy some industrially farmed, low welfare chicken as a guilty pleasure it's always going to leave a bad aftertaste, that guilt is there for a reason. VFC may be squarely aimed at the vegan market but that doesn't mean I can't appreciate it and incorporate it into my diet, which is certainly something I've been doing, the bites making a great snack and fillets part of a wider meal. There will always be those entrenched on both extremes of this debate, but this is one animal substitute that's easy to understand and appreciate for all concerned.