With the pubs and restaurants due to start reopening this weekend, news has come of two new landmark locations in York where you'll shortly be able to enjoy a drink in the sun.
Sol Ast at The Principal
The team behind THOR'S tipi bar will once again open their doors on Friday 10th July when they return with their summer operation, SOL AST.
Hosted in collaboration with The Principal York Hotel, SOL AST will be situated in the sumptuous gardens of the hotel and looks set to be the biggest beer garden in York this summer.
A larger, 'socially distant' layout will be in operation, with a brand-new table service system. You'll be able to pre-order and pre-pay using a mobile phone, reducing the contact and offering service from the comfort of your chair. Walk-ins will be welcomed, but you'll also be able to book in groups, making customers feel more at ease when visiting the bar and also giving them the guarantee they will have a space when they arrive.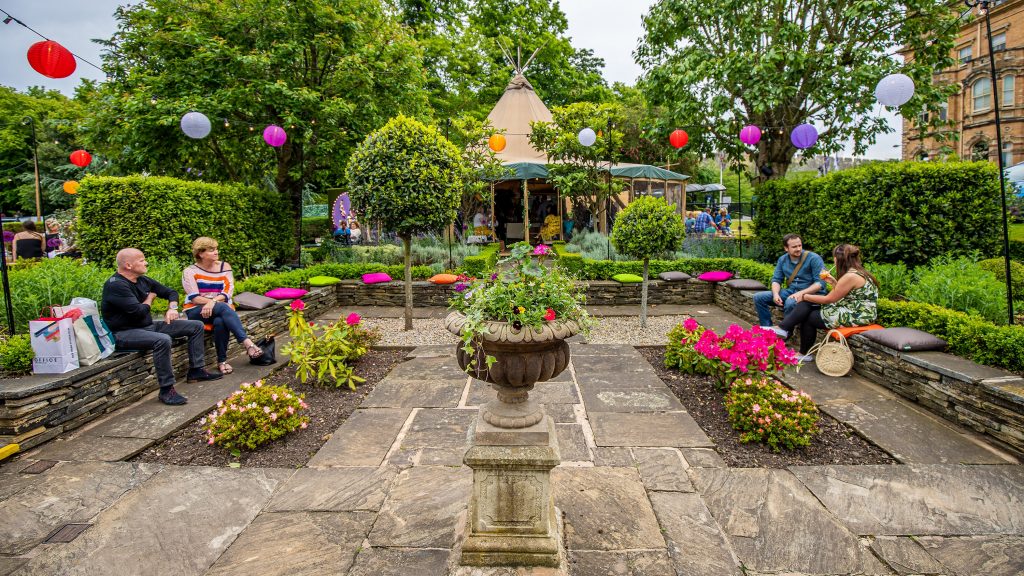 Co-Founder of THOR'S tipi bar, Maria Farrugia, explains how things may work in this new era for hospitality. "We have been keeping abreast with how our industry plans to return and what our future customers will be looking for and the key things to come out of this are ensuring tables are kept apart in line with social distancing measures, offering free hand sanitiser and an enhanced cleaning protocol that can be easily viewed by anyone visiting us. We're an outdoor venue, which means we're already low risk and that will give reassurances to all our customers. All of these measures will be part of our operation from the day we open and we continue to monitor closely any new guidelines set out by Public Health England. Introducing our booking system will allow groups wanting to meet up the comfort of knowing they have an area reserved for them. We cannot wait to help people get together and celebrate with their friends and loved ones".
Providing the food this summer, will be the renowned local company, The Hog & Apple Food Co. Owner, Ged Dillon, promises to be serving up some tasty treats
SOL AST will open from Friday 10th July at 4:00pm and from Saturday 11th July and throughout the summer, 11:30am to 11:00pm daily. Advanced bookings can be made by calling 07483 339119.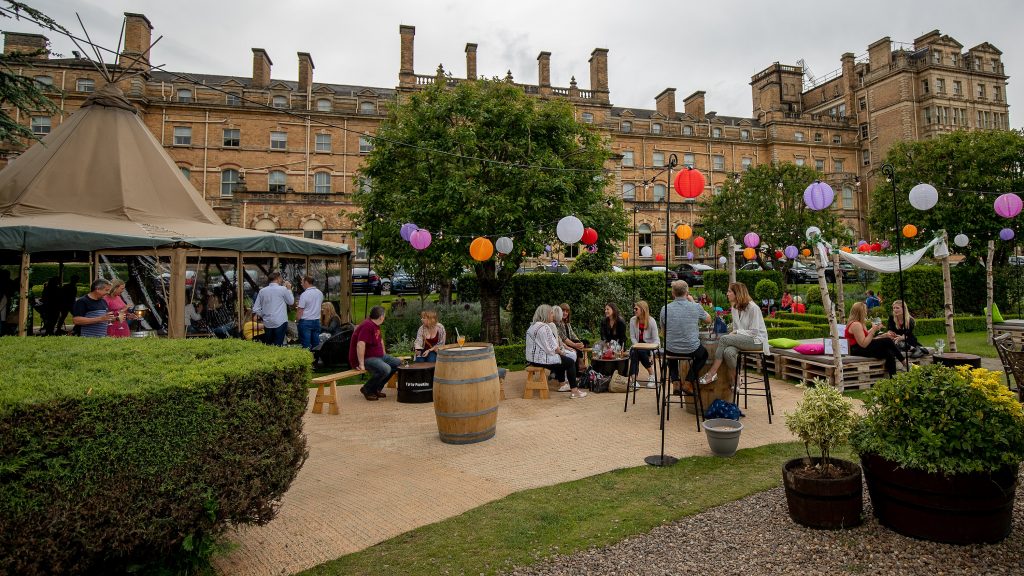 Grays Court Ready to Welcome Guests to an English Country Garden Experience
The walled gardens of this exquisite and historic townhouse hotel in York will host an outdoor bar experience, from Saturday 4th July, that guests can indulge in secure in the knowledge that their safety has been taken care of.
After over 3 months of being closed, Gray's Court, one of York's most magnificent hotels is springing back to life by welcoming guests back into its beautiful walled garden to help people escape the outside world and relax.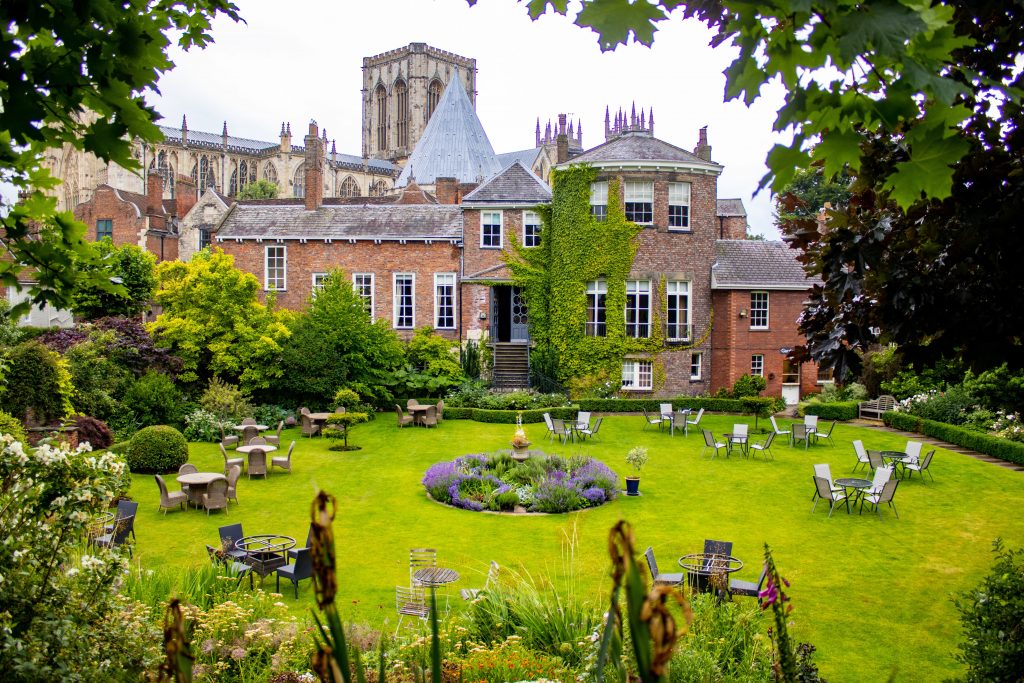 "Service is at the heart of what we do at Grays Court and I can't wait to welcome guests back to experience our new Garden Bar. People need somewhere to relax and where better than in an English Country Garden, in the heart of the city! With our views of York's stunning city walls and the beauty of Grays Court itself guests are sure to have an exceptional experience during a summer like no other." Commented Helen Heraty, owner of the multi-award-winning hotel located in the shadow of York Minster.
This new venture, The Garden Bar at Grays Court, will offer a refined selection of refreshing drinks, including specially crafted cocktails using ingredients sourced directly from the garden.
It's not just the menu that has been thoroughly thought through. The safety and enjoyment of both guests and staff have been a key consideration for the team at the hotel. New measures have been introduced including:
● A new entrance to the walled garden via the gates in the Courtyard
● New directional signage across the site
● Social distancing measures, including a queuing system for the bar and the installation of plastic screens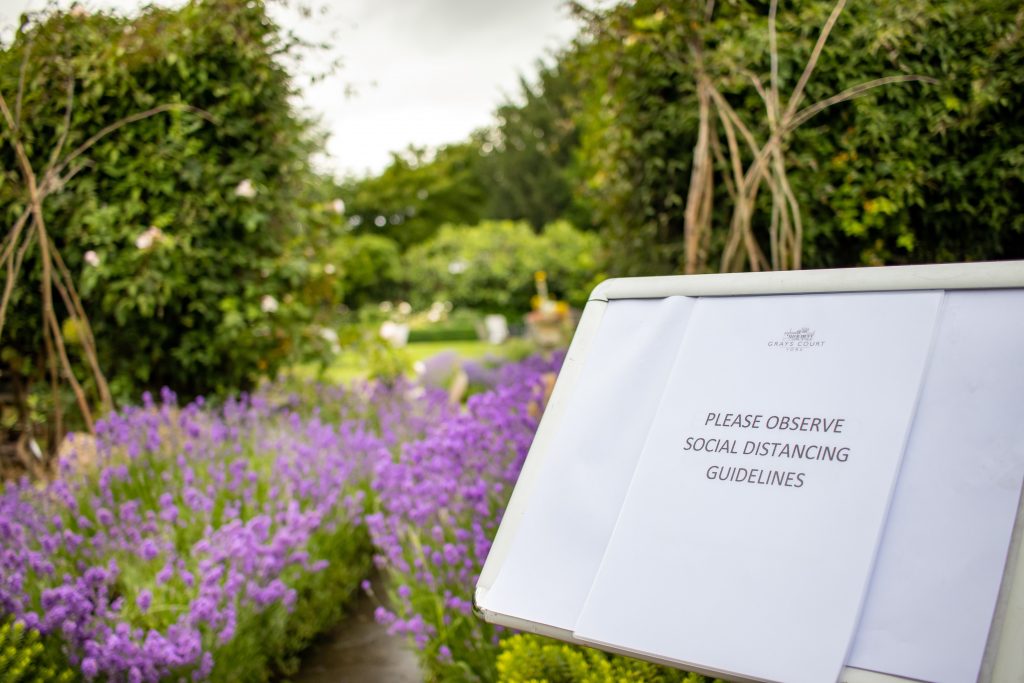 "We have taken the safety arrangements seriously, whilst ensuring we maintain our award-winning service standards. This is a fine balance but we are committed to offering the best experience and guests can discover everything we have put in place via our website. We will be continuing to monitor these measures and ensure that we are following the latest guidance from the government."
A full list of measures and information on visiting can be found at www.grayscourtyork.com/gardenbar
"This is the first step in the full reopening; we expect to open our doors on 17th July when we can once again welcome our resident guests to stay in one of the twelve luxury rooms. Guests and visitors are encouraged to sign up for the latest updates online."
The Garden Bar at Grays Court opens on Saturday 4th July from 12pm to 8pm and will be open every day, weather permitting. There is currently no requirement to book and please follow social distancing guideline on arrival.