It's all too easy to fall into ordering too many takeaways at the moment. There're plenty of local businesses who are both serving up delicious food and are deserving of support, but I'm craving variety of activity at the moment so I'm seeking out ways to enjoy food in different ways. With that mindset, I noticed that Pizza Pilgrims had developed a cook-at-home pizza kit that promised to deliver something a cut above what you mind find in a supermarket freezer.
A price of fifteen quid made this pizza kit an impulse purchase that had dropped out of my consciousness a little bit by the time I received notice of the imminent delivery, which was slightly delayed from the original date. All the packaging is environmentally on message, featuring sheeps wool insulation, cardboard and compostable pots to keep the components separate and the packet neatly aped a pizza delivery.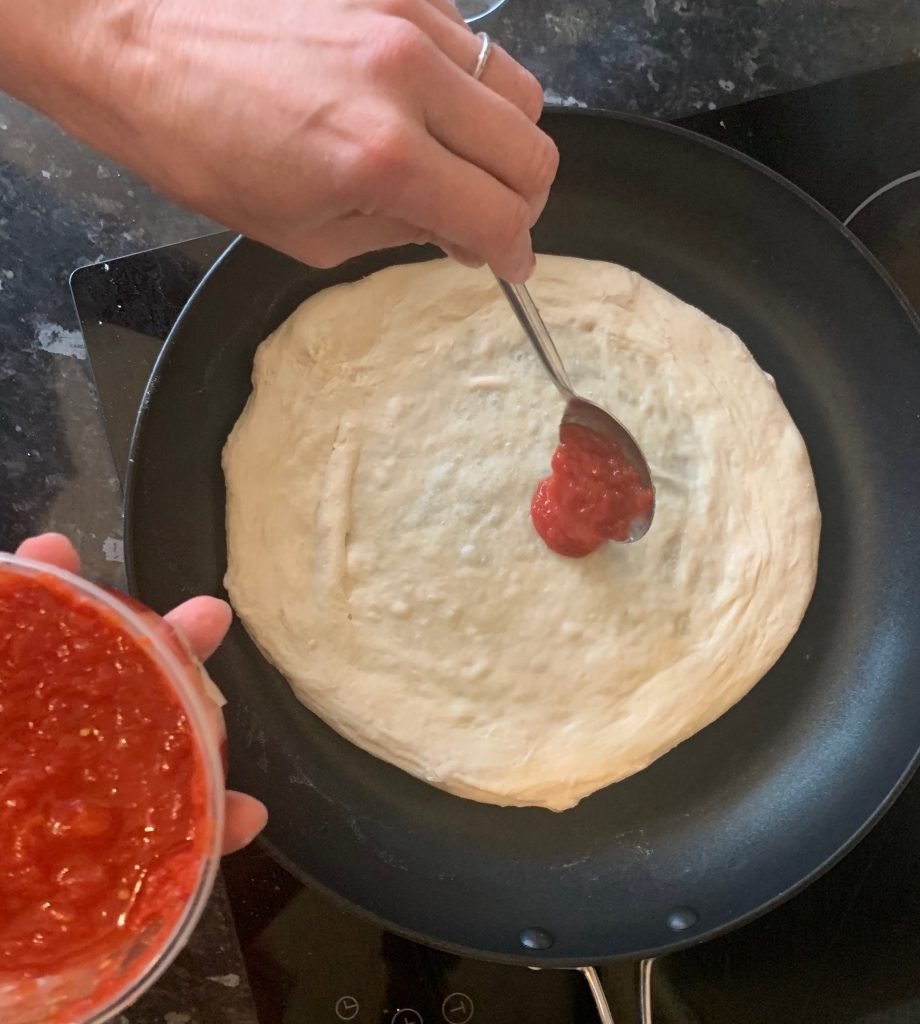 The following day we set everything out for dinner and watched the instructional video, realising that there wasn't really any further prep to do and that we were good to have a bash at turning balls of dough into pizza bases. Obviously this is a skill that can be honed and perfected over years so we were never going to turn out something more than tolerable, but we had fun doing it, which is surely the point, assuming the end product is edible! After all, if it was possible to mess it up badly enough to warrant an emergency takeaway, I'd be unimpressed. That wasn't the case though and we were soon arranging toppings.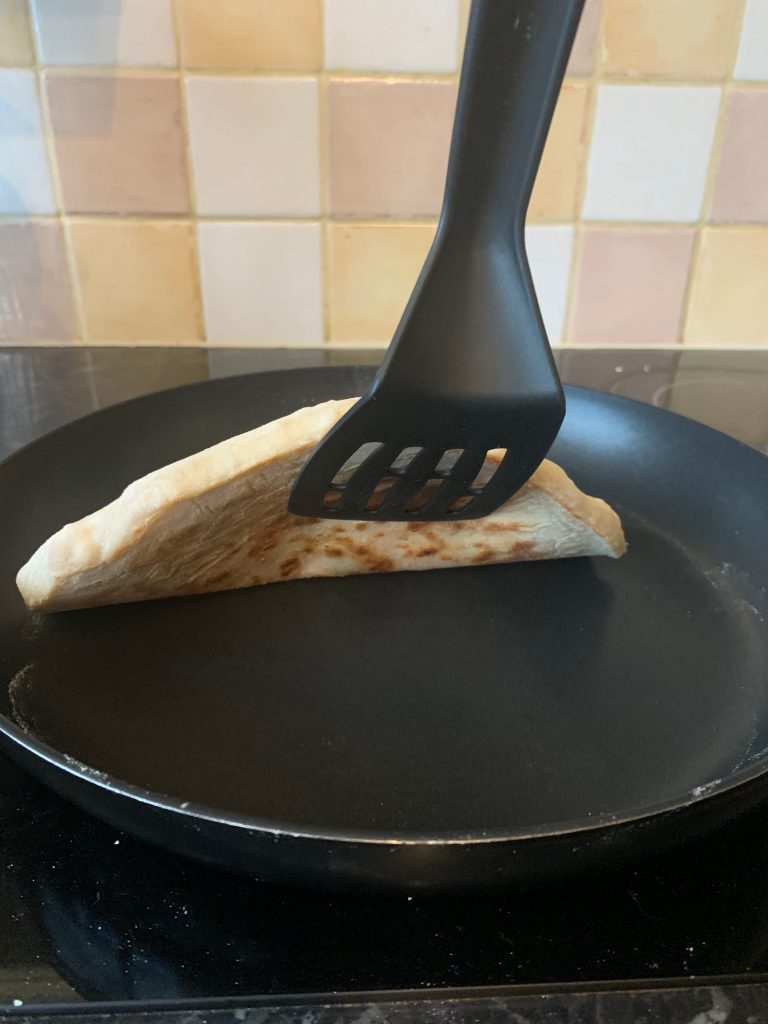 Up until this point we'd not really deviated from standard pizza production but the lack of a pizza oven in our domestic kitchen was about to push us down a different route, the clue rather being in the title. The trick to this technique would be to combine a hob and a grill to effectively cook the base and toppings so while stretching the dough, I'd got a frying pan as hot as practical and the grill pre-heating. With the base successfully transferred to the hot pan, further assembly was straightforward and included quality San Marzano tomato, Fior de Latte & parmesan cheeses as well as a drizzle of olive oil and basil leaves. Thankfully this wasn't too much of a race against time to complete while the base took on some colour and I was soon ready to shift to the grill and give the cook some symmetry.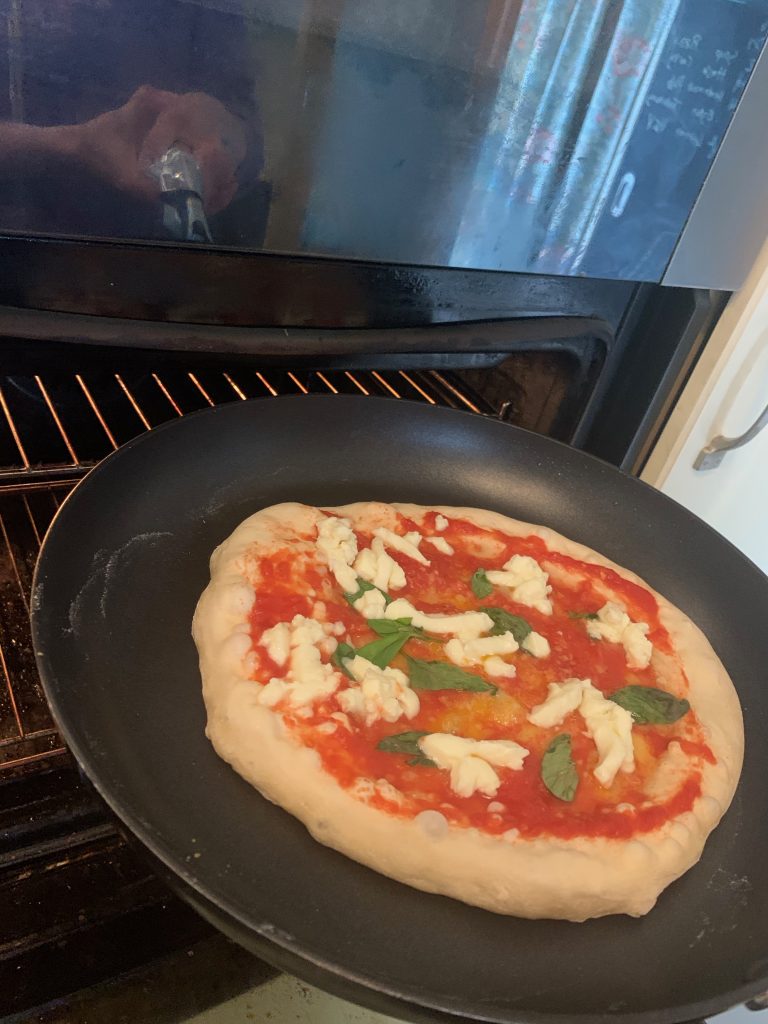 After a few minutes the crust had begun to blister and the cheese melted appealingly into the tomato to produce a good approximation of a top quality take out pizza from one of my local favourites. The quality of the toppings was beyond question and that all important dough had obviously been subject to plenty of development and love. In all honesty it was evident that the end result came from a domestic setting; there wasn't the same depth of blistering and lightness of touch that a quick cook in a super hot oven brings to the best pizza, but that's missing the point slightly. I learnt a bit about making pizza, was entertained in the process then got to eat something delicious at the end of the process. Seems pretty fair value for fifteen quid (for two pizzas) to me.