How much cheese is too much cheese? Homage 2 Fromage have been challenging people to find their personal answer to that for some time with their "all you can eat" cheese nights. I was lucky enough to attend one of these last year and found that there was indeed plenty of cheese provided, certainly more than my constitution would tolerate in one sitting. That was a fantastic evening spent with good friends, so when I was offered the chance to sample the 'at home' version of the experience I didn't hesitate.
Homage 2 Fromage are now delivering themed boxes of cheese that let you replicate their experience at home, with the added bonus of the element of competition thanks to the addition of a board game! The set includes everything you need to make an evening of your cheese, with a playing mat, counters, dice and reward badges to heighten the stakes along with crackers chutneys, plates, tasting notes and flags to number all of your six cheeses. This is necessary as the cheeses are presented anonymously for you to attempt identify. It's that identification that forms the basis of a rudimentary, but no less fun for it, game as you roll the dice and work your way around the board to earn the opportunity to match a cheese to the description/region.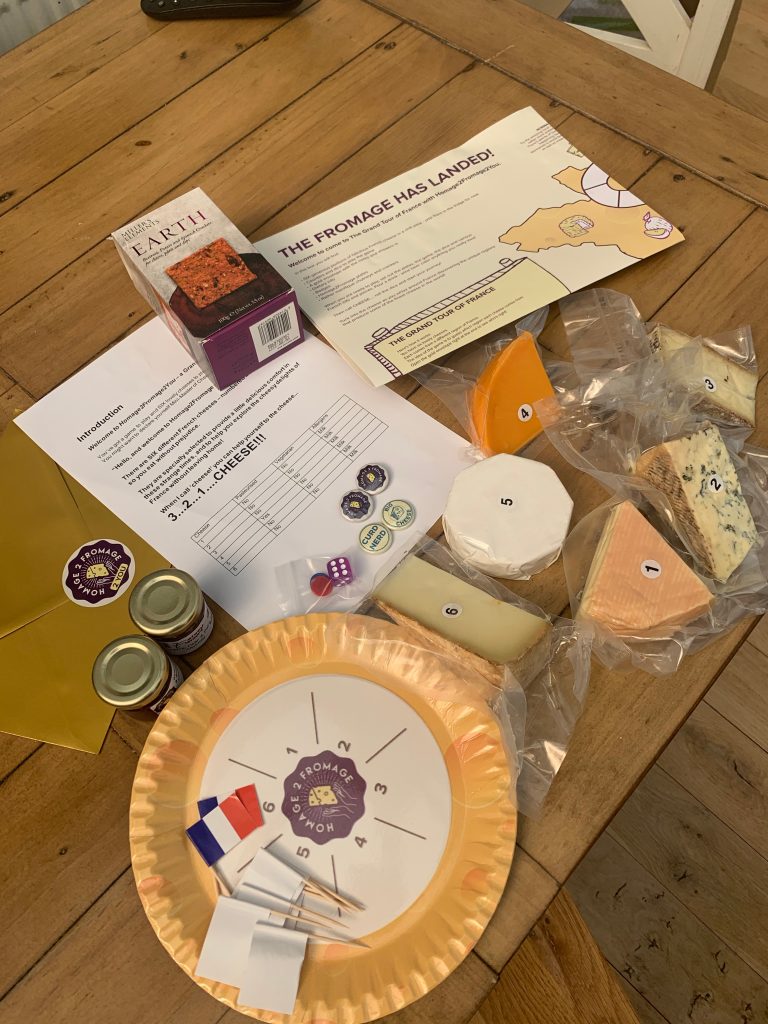 We made sure that the cheeses had ample opportunity to breathe and enjoyed the heady aroma of six strong French cheeses filling the house before diving into the game. That said, I was more proud of our feat of correctly identifying all of the cheeses at the first attempt. Incidentally, these were Munster, Bleu de Saint-Flour, Tommy de Savoie, Mimolette, Camembert and Ossau Iraty.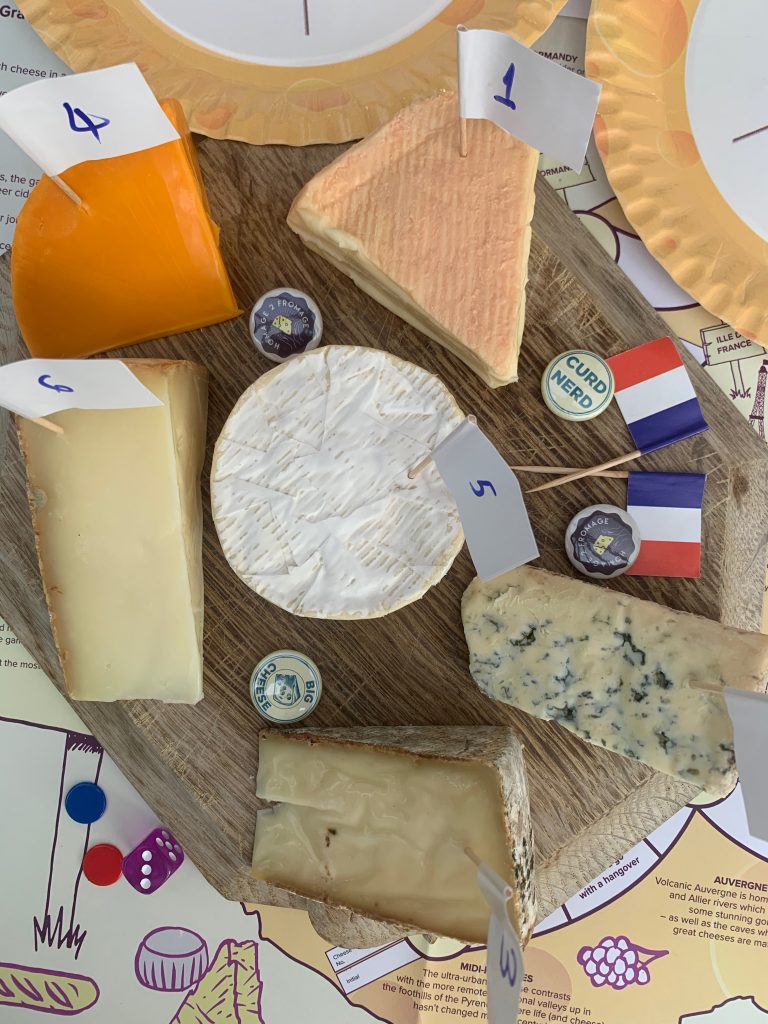 As far as I'm concerned, cheeses should be, by and large, sinus-rattlingly strong and this sextet included a good few to fit that billing. The Mimolette was perfectly nice but a touch mild for my taste while the Bleu from Auvergne was quite intimidatingly plonked at the other end of that spectrum, super salty and wonderfully pungent. The remainder sat between those extremities and all impressed with varying textures, strengths and flavours. Whether or not the amount provided is "all you can eat" depends on your appetite/extent of your gluttony, but two days later we still had a couple of tiny morsels left in the fridge.
The game element could have been a little forced but it worked perfectly to encourage discussion and repeated sampling while thankfully remaining good natured (I can't promise that will also be the case in your house!). I shall certainly wear my "Curd Nerd" badge with pride for sometime. This is a significant amount of entertainment and more cheese than we could eat in one sitting for the very reasonable sum of £40, an absolute bargain as far as I'm concerned.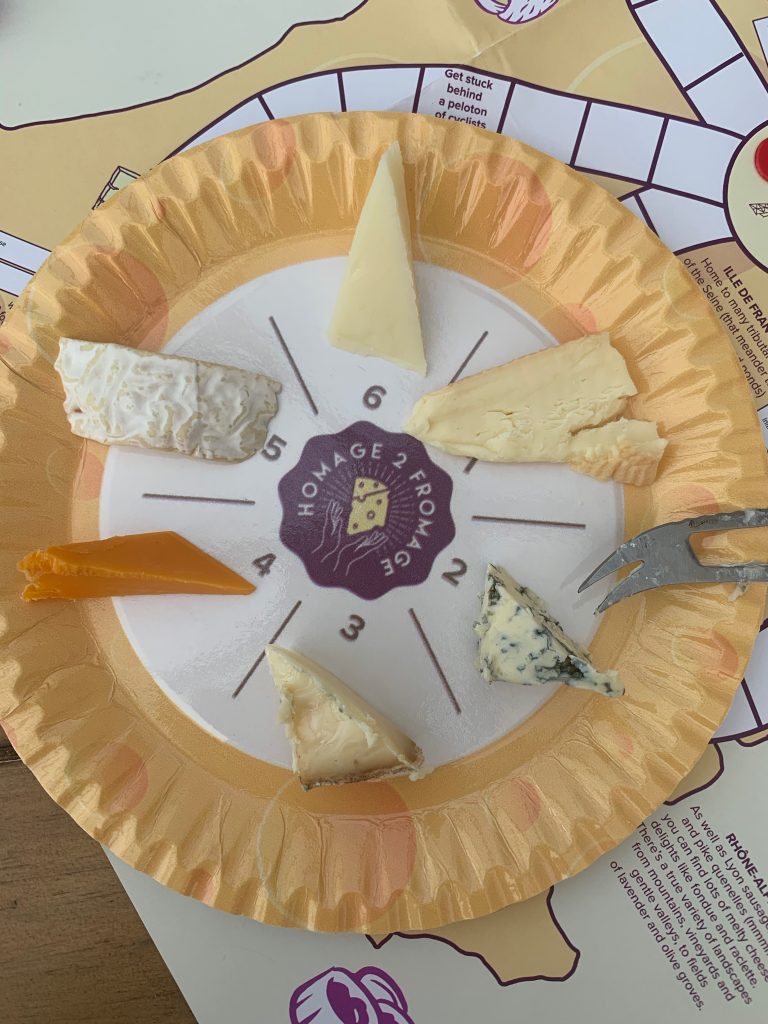 Disclaimer: No charge was made for this package. Opinions are impartial.