York has some extremely striking places to eat. Memorable buildings such as The Grand, The Star inn the City, Grays Court and Goldsborough Hall all represent memorable locations for a meal, while there are plenty of amazing restaurants homed in more conventional buildings of course. One landmark building on the outskirts of the city that's a notable gap in my experience is Middlethorpe Hall York, a gap I was more than happy to fill when we were invited to head along and try their tasting menu.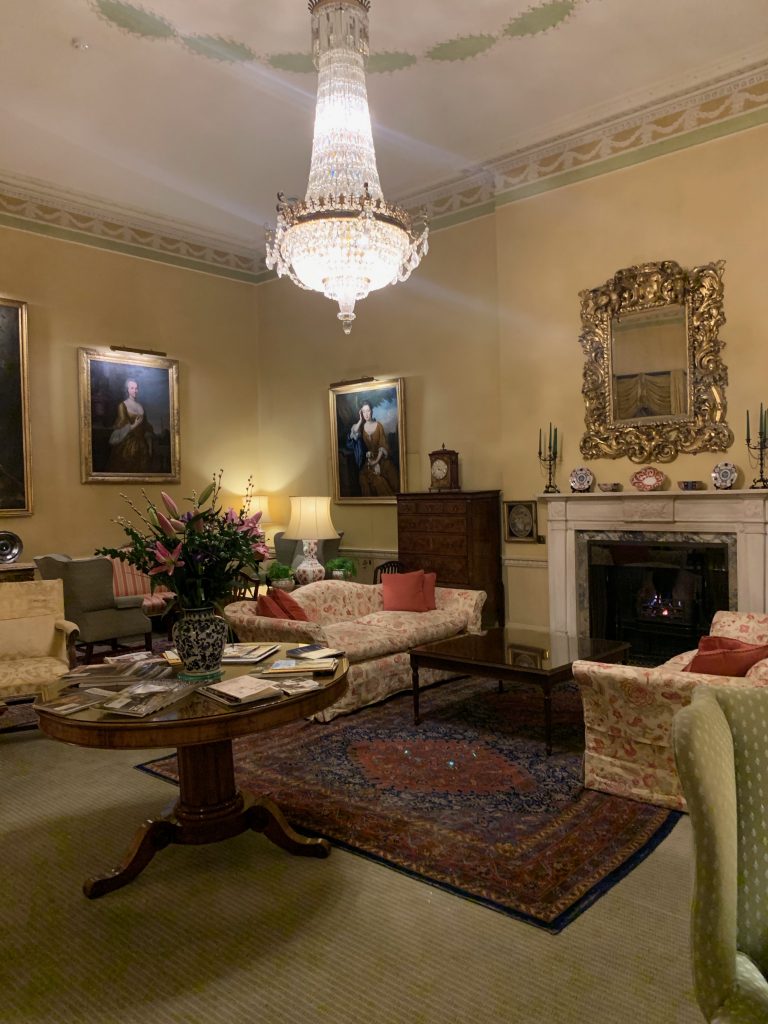 Middlethorpe Hall is rich in history having been originally built in an attempt to establish a local businessman as a country gentleman. While I'm not sure how successful that attempt was, any failure couldn't be blamed on the beautiful building which is set in 20 acres between York and Bishopthorpe Village. The red brick building certainly makes a statement as you approach its frontage from the car park with subtle lighting drawing you to the entrance. It looks every inch the archetypal country house hotel.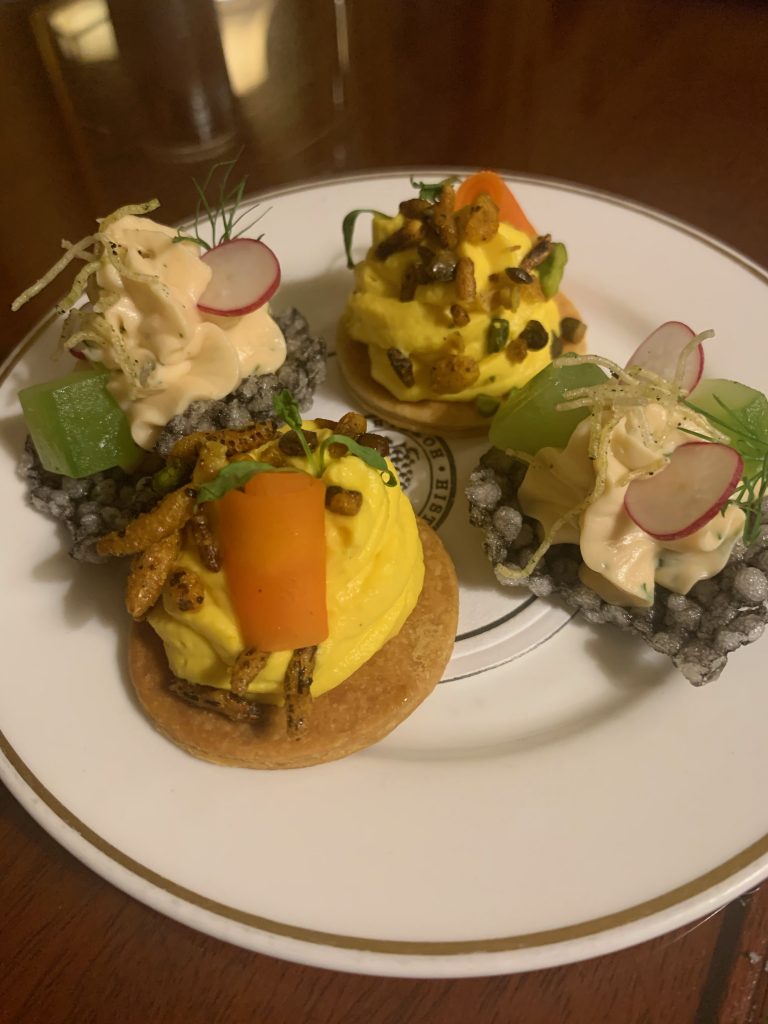 Any experience in a location like this is an opportunity to have a bit of an explore of the building so we started with drinks and canapés in a comfortable lounge while we took stock of the dishes that would confront us in the next room. The seven courses looked to be well judged and featured a selection of quality produce, as well it should at £75/head (the wine pairing is a very reasonable £35 on top).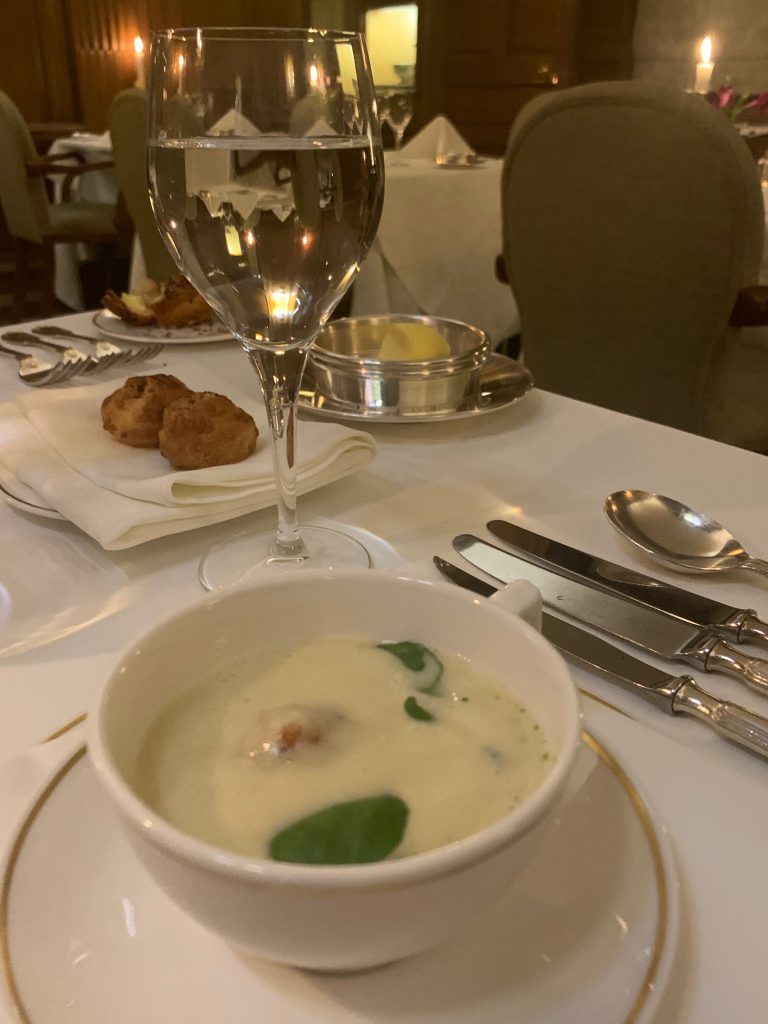 The first couple of courses were white onion velouté which benefitted from savoury notes of coffee and parmesan before we were served a slice of rabbit and ham pressing with a black pudding bonbon and a good punch of mustard. This pair did a good job of comforting us into the heftier dishes and held up nicely against a Picpoul that was the first wine pairing. This was followed by a Sancerre to accompany a piece of salmon with spheres of cucumber for texture and freshness alongside notes of dill and horseradish.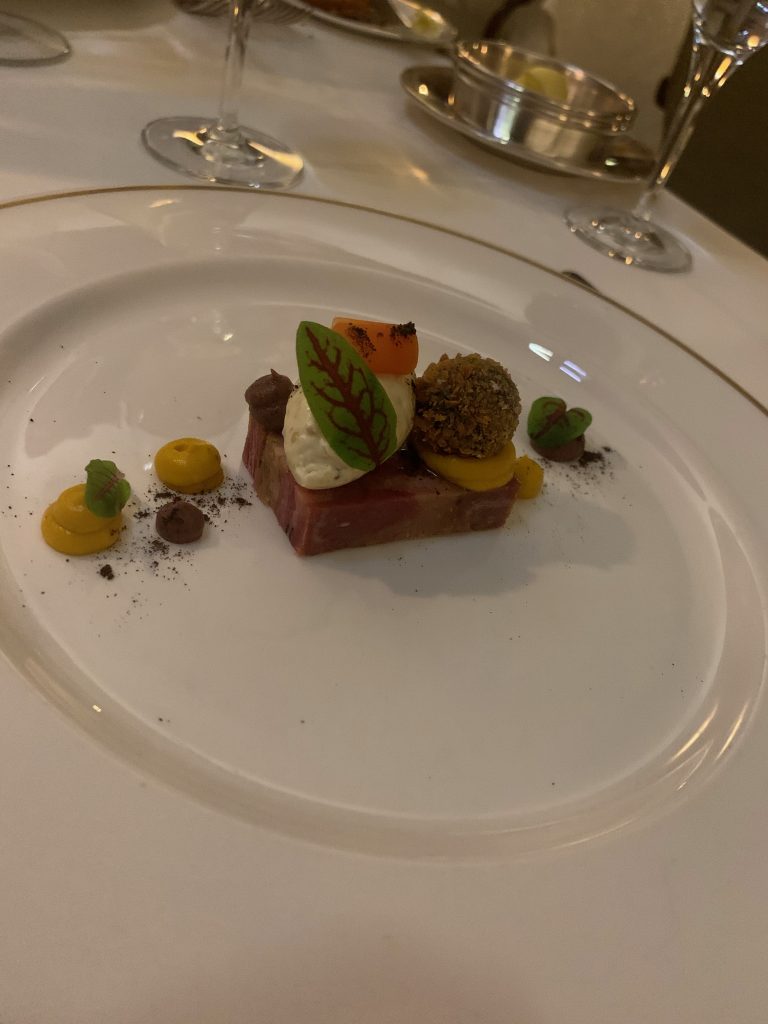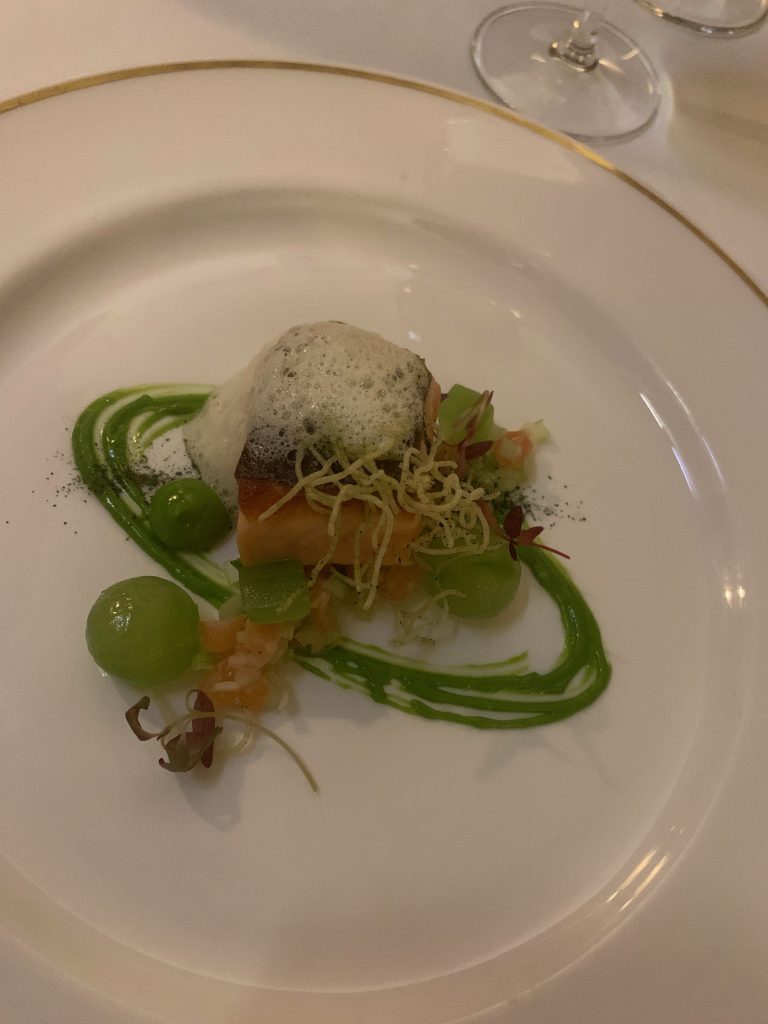 Things got a little heavier with the next plate, featuring bold & meaty flavours from beef fillet, oxtail and truffle mac cheese. On drinks duty with this one was a Cabernet Sauvignon, fulfilling its role admirably alongside the strong flavours. There wasn't huge subtlety or anything in the way of massive surprises on the plate but that's not necessarily a prerequisite to enjoyment, of which we found plenty. It's often the small details that make a dish memorable and here it was the crispy potato skins filled with a chive filling. I could have absent-mindedly picked at more of these for some hours.
The trio of sweet dishes that followed worked through a cucumber and elderflower sorbet, a "clementine" and a tiramisu. The sorbet did its job as you'd expect, punctuating savoury and sweet with a G&T granita assisting. Tiramisu finished the evening on an appropriately luxurious note along with a glass of sparkling Nyetimber, but the star of the section was the clementine paired with a Muscat of a similar shade. White chocolate and sorrel deposited sweetness and tang respectively to the deceptively light dish.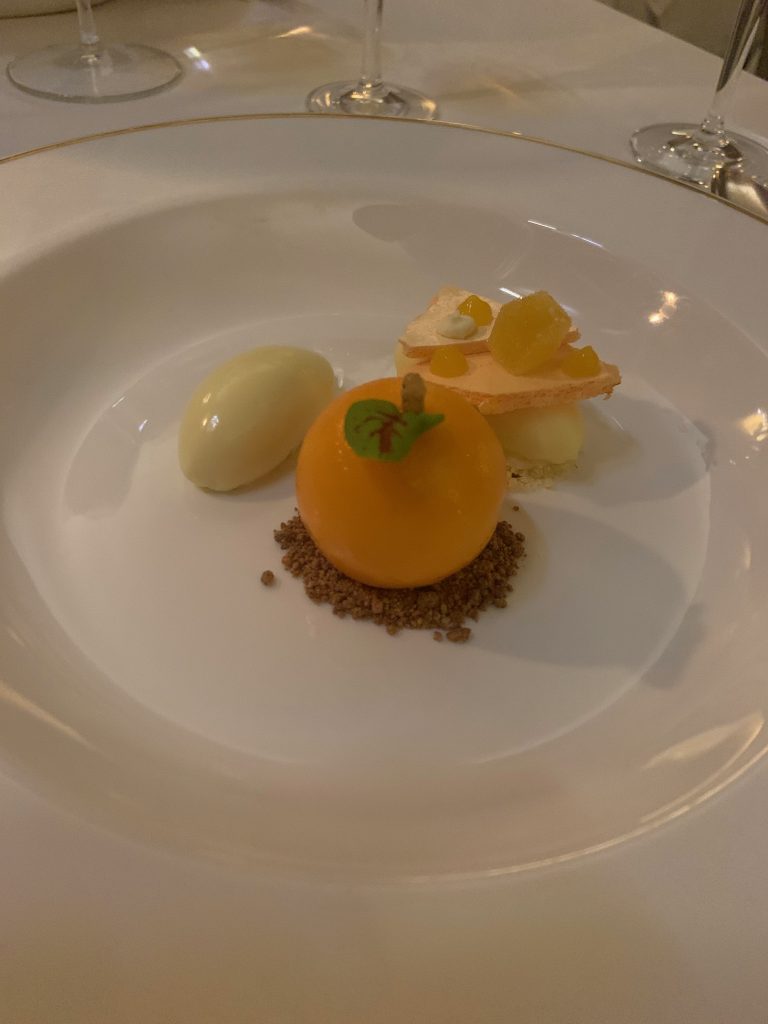 Middlethorpe Hall is a luxurious and memorable place for a dining experience which befits those elevated surroundings. Those surroundings also feature gardens and a spa, neither of which I timed my visit appropriately to sample but certainly offer the opportunity to extend a stay here to multiple days and indulgences. I'm very pleased to have ticked off a notable gap in my experience of fine dining in York with a delightful series of dishes.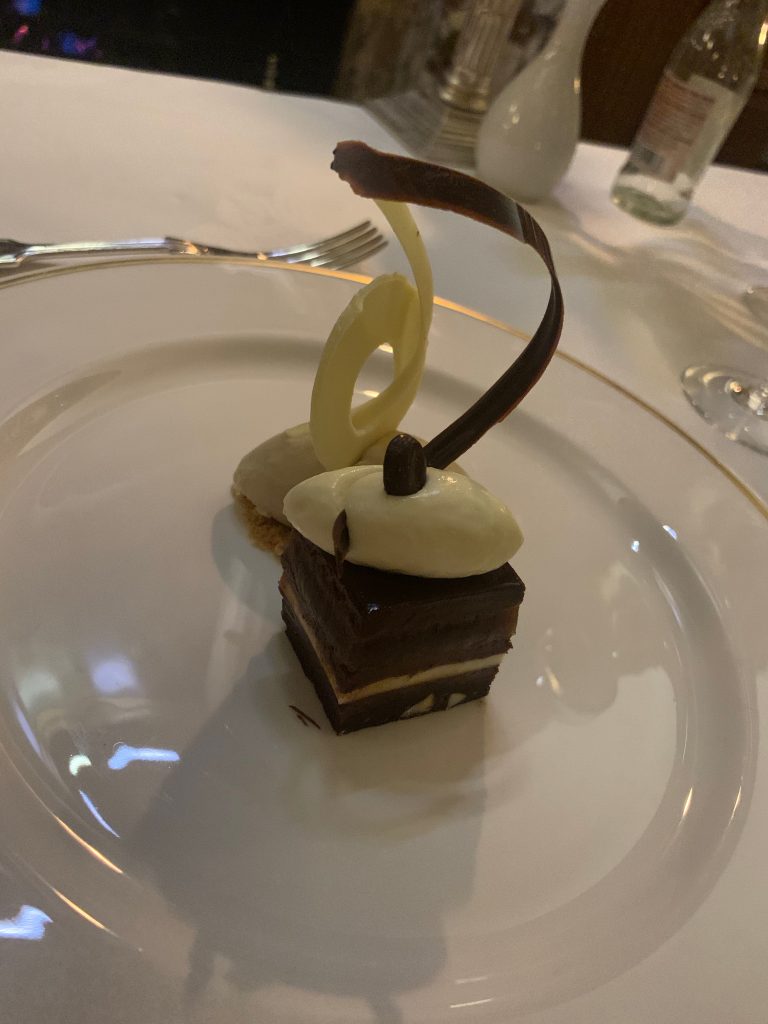 Disclaimer: No charge was made for this meal. Opinions are impartial.