I still get a frisson of excitement when finding a new gem in our lovely city. There've certainly been some hidden gems that I've tried my best to share with the wider community which have subsequently found their feet, so when I started to hear whispers of a new restaurant in a less desirable location from some of the best chefs in York, it was time to stand up and pay attention. Walmgate & Fossgate spent a decade or so forging their identity at the front of the food scene in York before the rest of the city cottoned on and started to catch up, but that's not to say it isn't still a blossoming scene here. Chef Lu's Chinese is the latest addition to these two perennially vibrant streets, located toward Walmgate bar.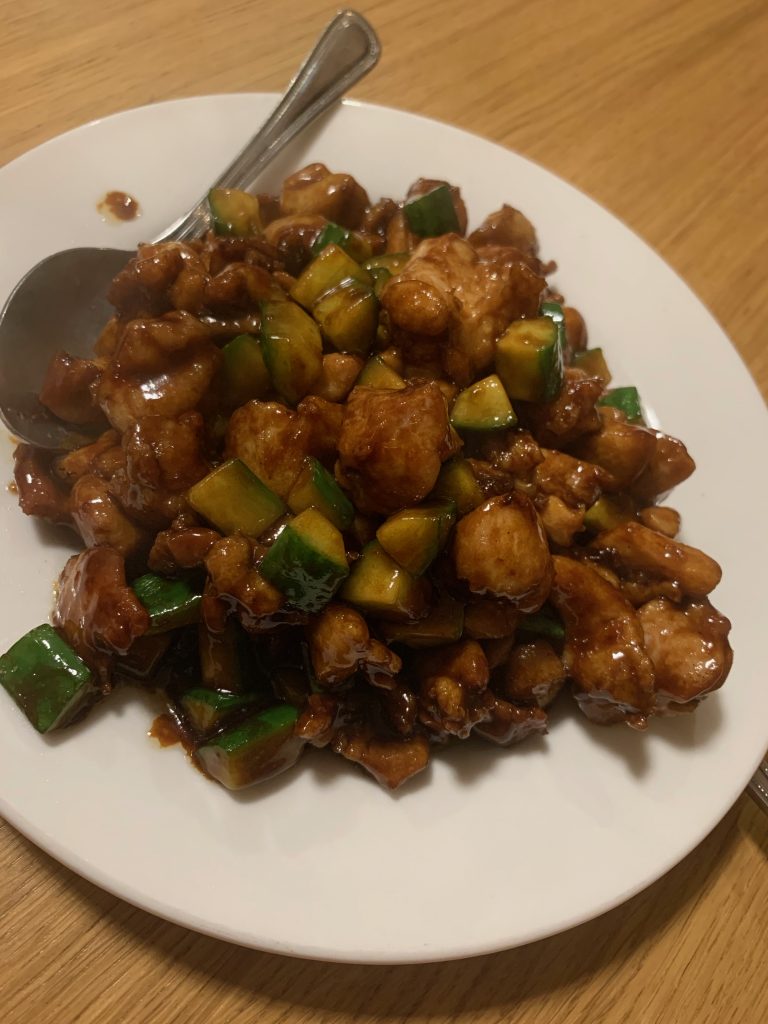 If you're stuck on fine dining or such niceties as being able to pay by card then this might be one to skip. The menu is clearly translated from Chinese (based on the spelling mistakes) and the dining room is focussed on utility rather than extended dining experiences, something made clear when we were thankfully moved a few feet away from the door to a touch (only a touch) more warmth. The focus here was always going to be the food though so we focussed on getting in an order that balanced our cautious Western tastes with the willingness to go native.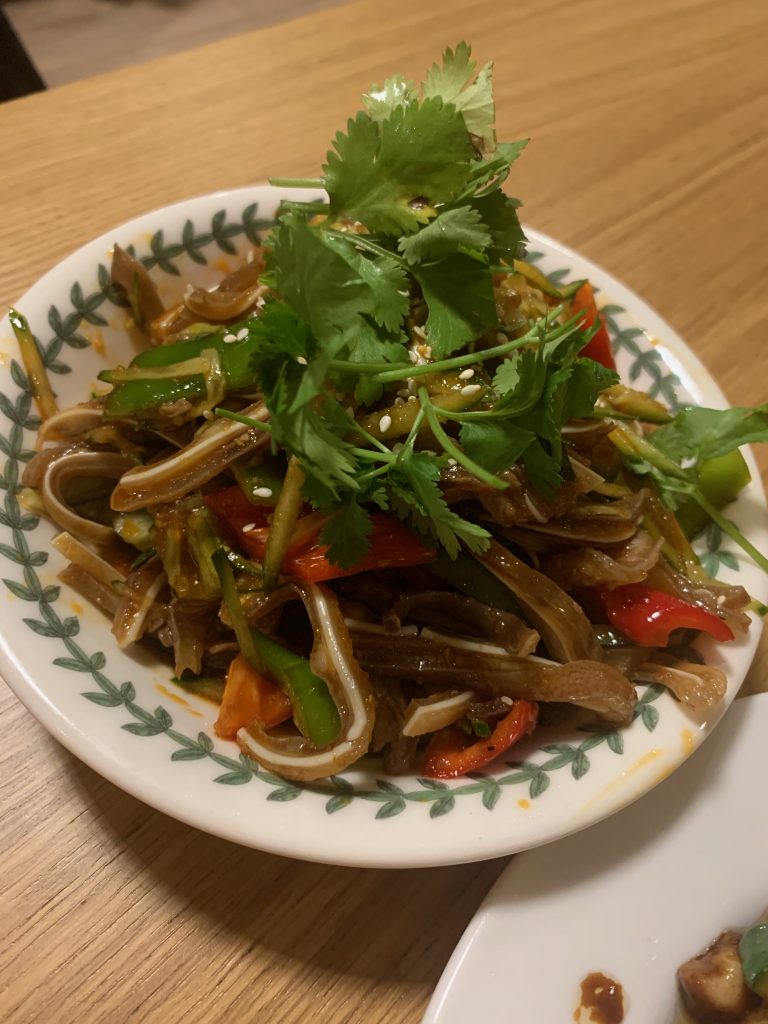 Service was over polite to the point of requiring an occasional prompt toward the next step but it wasn't long before I had elicited a beer to accompany the wait for first dishes, due to arrive in the order most convenient for the kitchen, while we nibbled on some well judged pickled veg. We opted for pigs ear in chilli oil, Japanese egg tofu with crab meat and salted egg yolk, seaweed, chicken in yellow bean sauce and "chicken in three cups sauce".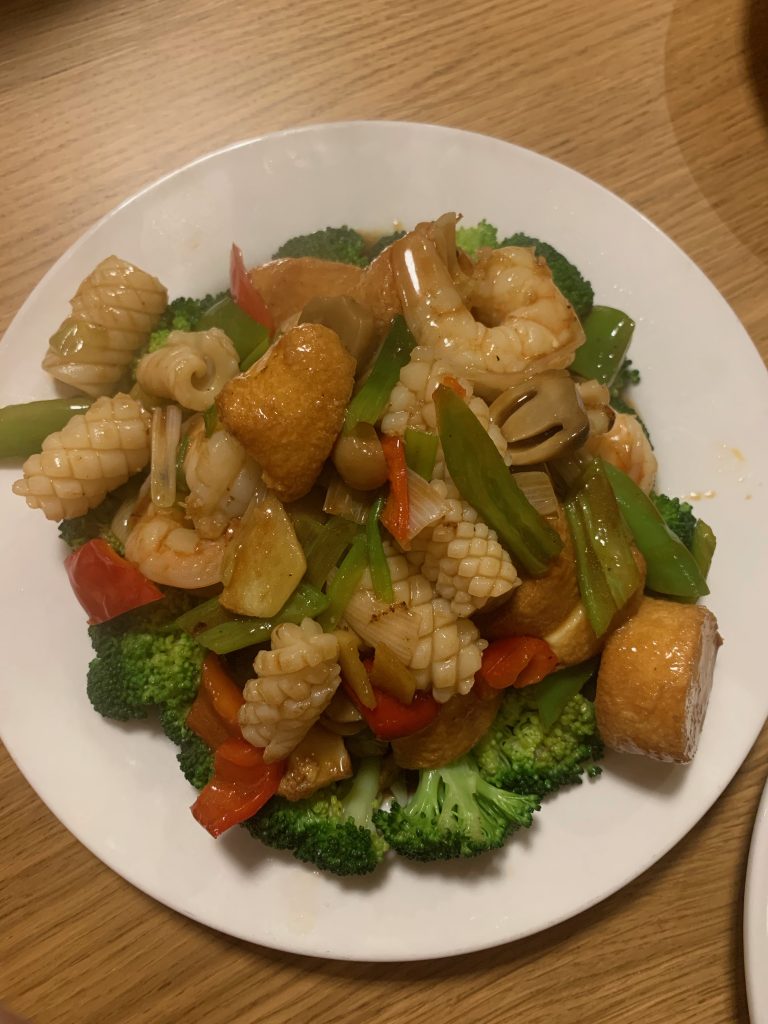 Our preference amongst that bunch tallied with our Western tastes, with the yellow bean chicken showing fabulous execution including uniformly diced courgette freshening up the mouthfuls. The tofu dish featured some of the most delightful tofu ever to cross my path along with delicately prepared seafood and crunchy greens. Three cups chicken was more challenging: while the flavour felt like an amplified, refined version of what you might get from a backstreet takeaway, the chunks of chicken with little apparent consideration for bone removal represented the sort of challenge I couldn't be bothered to face after extracted a few errant shards from between my teeth, though in fairness our server warned us of this risk. Regarding pigs ear, I'm very happy to have tried it and not unhappy to have thrown £5.50 at it, but I'm afraid it's a step too far for me. While well dressed, the strands of shredded ear didn't engender continued affection.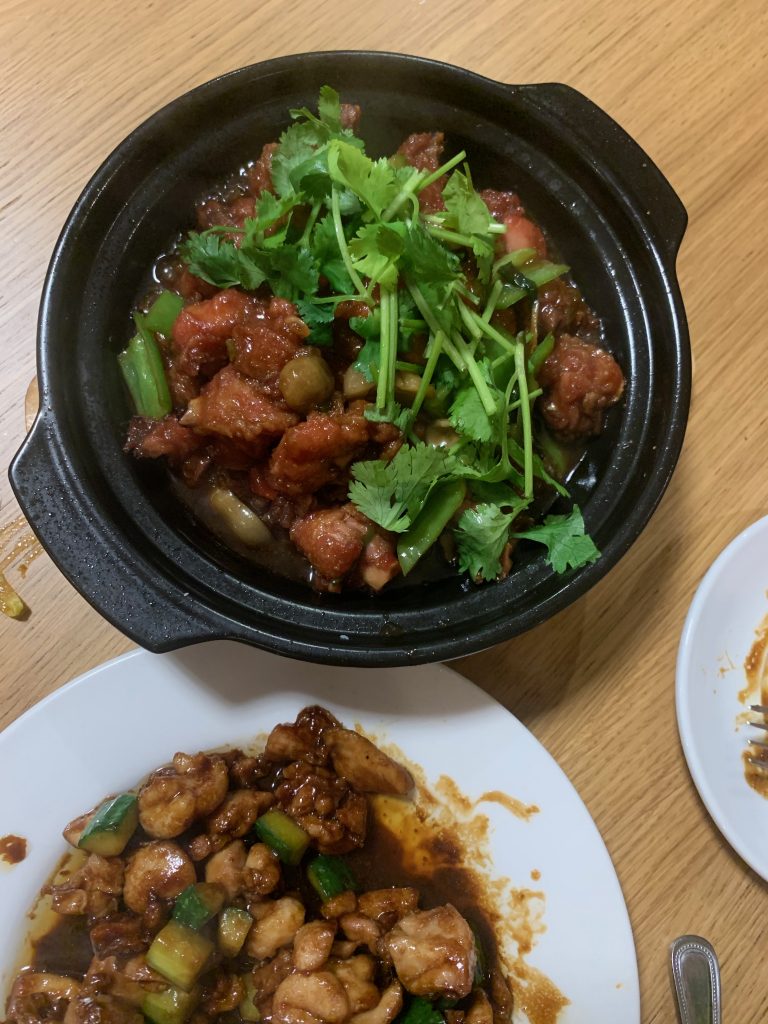 With a menu featuring lamb spine, black fungus, pigs kidney and other dishes to satisfy its intended clientele it could be tempting to write Chef Lu's Chinese off as "too hard" for the local community. While I found a couple of things a touch too challenging, that reflects just as much on me at the menu. Even so, the more middle of the road options were hugely enjoyable and showed just as much pride. When you consider the price point too (around £8 for a main plus rice for a couple of quid), this is one of the most exciting new places to eat in York I've come across in some time.