The mood at The Star Inn the City is a bit different today to this time last year. 9th November 2018 saw the restaurant's kitchen devastated by a fire that left them unable to resume their full food offering until March 2019, though the bar and terrace were open again impressively quickly. Part of their focus this year has inevitably been to regroup and make sure everything is back up to full strength, a process that has included an element of staff changes too. With the building and the team back in good shape, The Star is once again one of the most striking places to eat in York. To show that off to best effect, they've just launched The Star Inn the City supper club that gives this rejuvenated establishment the chance to really strut its culinary stuff. I went along to the first edition to see what chef Matt Leivers had on the menu.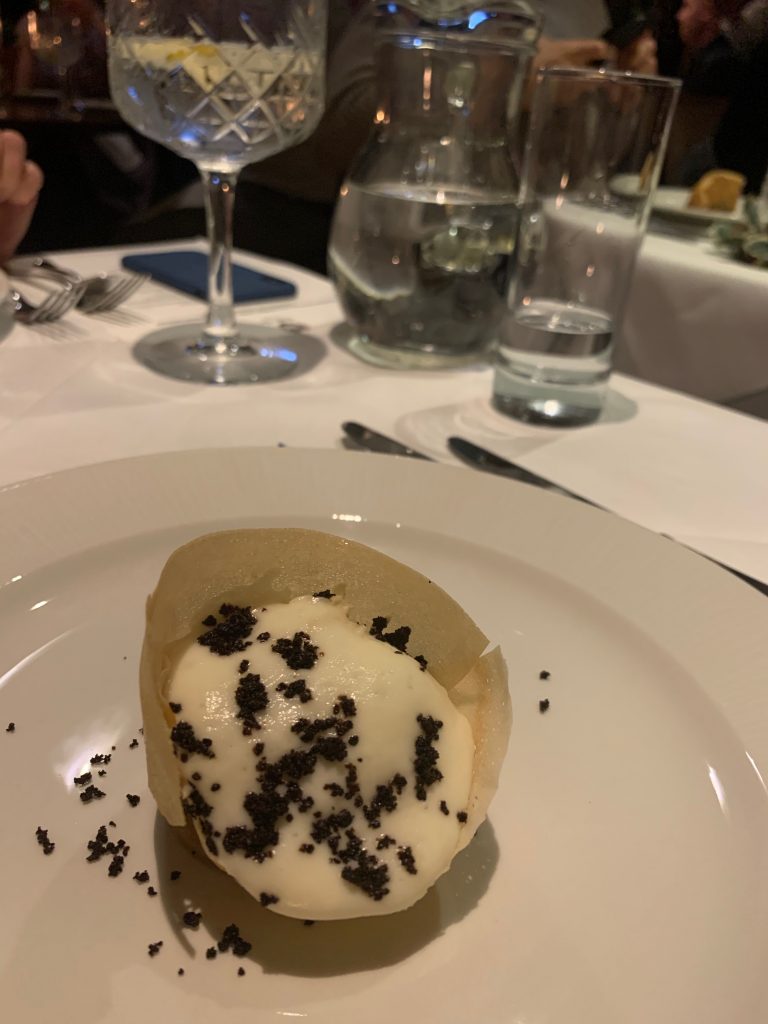 Previously head chef at Whitby's The Star Inn the Harbour, Matt now has a broader brief across the Star group of restaurants, so was the the obvious choice to front this first event that took place in the main dining room of the restaurant, though future fixtures will be in more intimate surroundings. The fifty pound cost gets you a set menu of six courses that you can enjoy with matched drinks for another forty quid, something I couldn't resist taking up.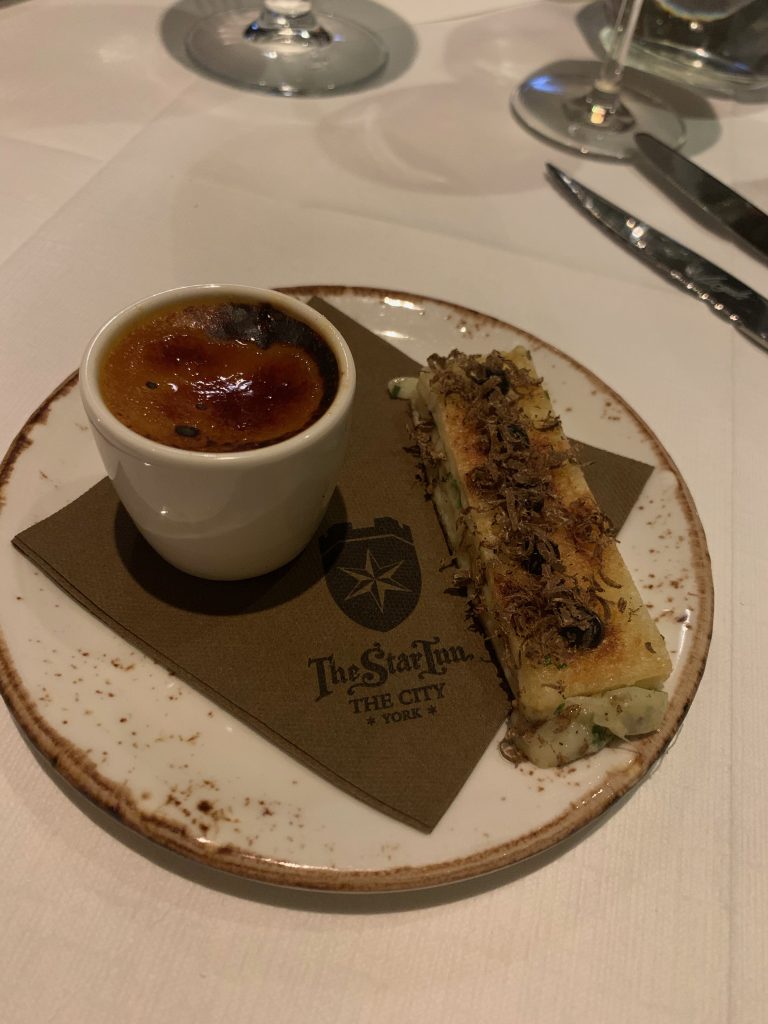 It's been a little while since I've been to the Star, so it was a pleasure to get reacquainted with the airy, calming dining space that the supper club had taken over a decent chunk of. I've been to a few events in the past that have tried to do a large number of covers in one sitting and resulted in very late finishes, so I was eager to see how this one would pan out.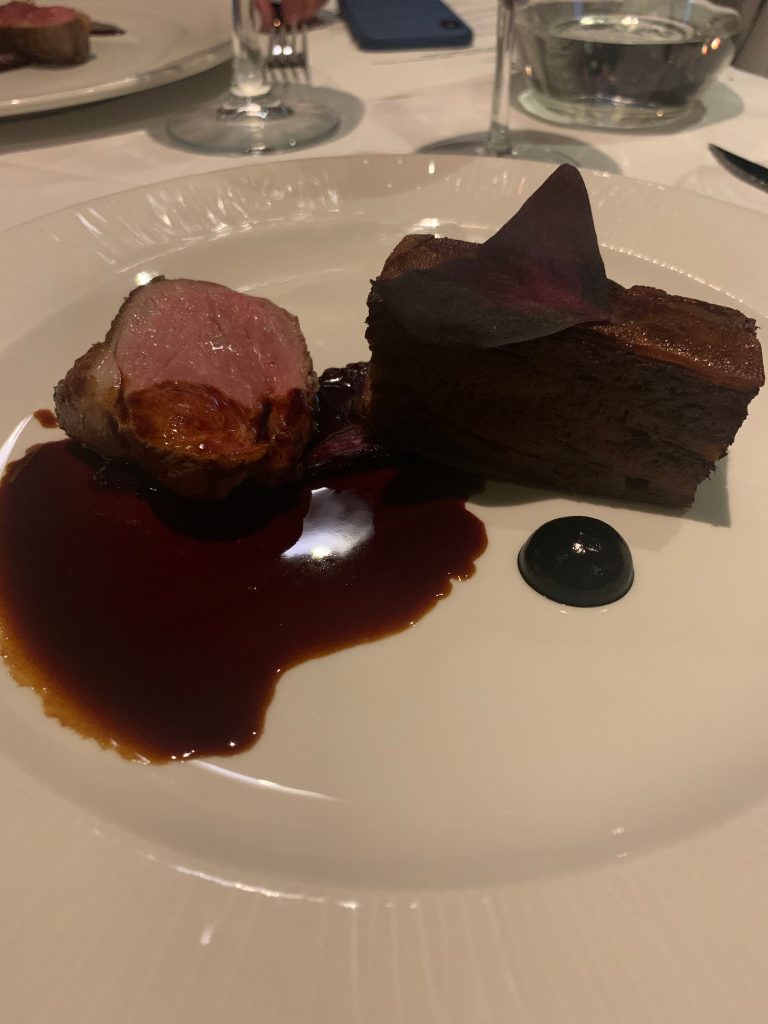 We were quickly directed to our table and after a discrete interval to grab drinks orders, Matt and the restaurant manager braved some public speaking to introduce the evening and our first course, a tart of white crab, cauliflower and Spanish blood sausage. Featuring some of my favourite ingredients, it was hardly a surprise to regret there wasn't more of this dish, which judged perfectly the amount of the blood sausage, reminiscent of black pudding, that was needed to bring out the sweetness of the crab.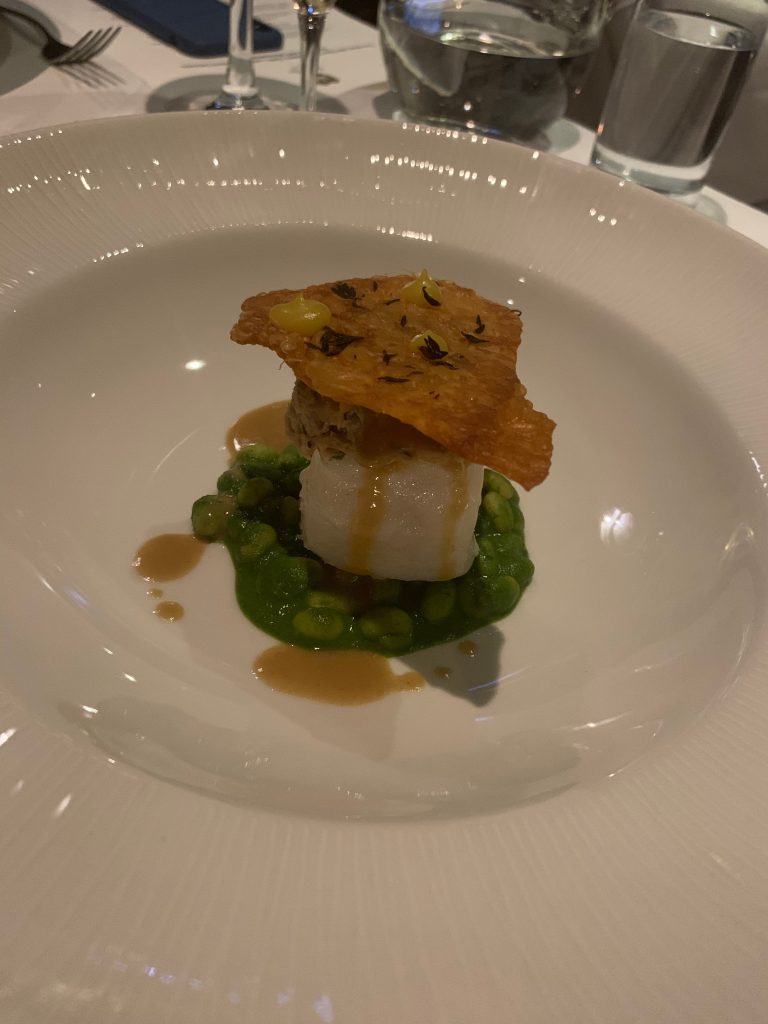 Continuing the hit list of my favourite ingredients, next to the table was a Lincolnshire Poacher and truffle toastie that was intended as a partner to a few scoops of pumpkin and nutmeg burnt cream. I seem to recall loving something similar to this toastie at Mr P's Curious Tavern in years gone by and this one hit the spot just as effectively. If there was an unlimited supply by this sofa, then it would take me quite a long time to clean the grease off my laptop afterwards.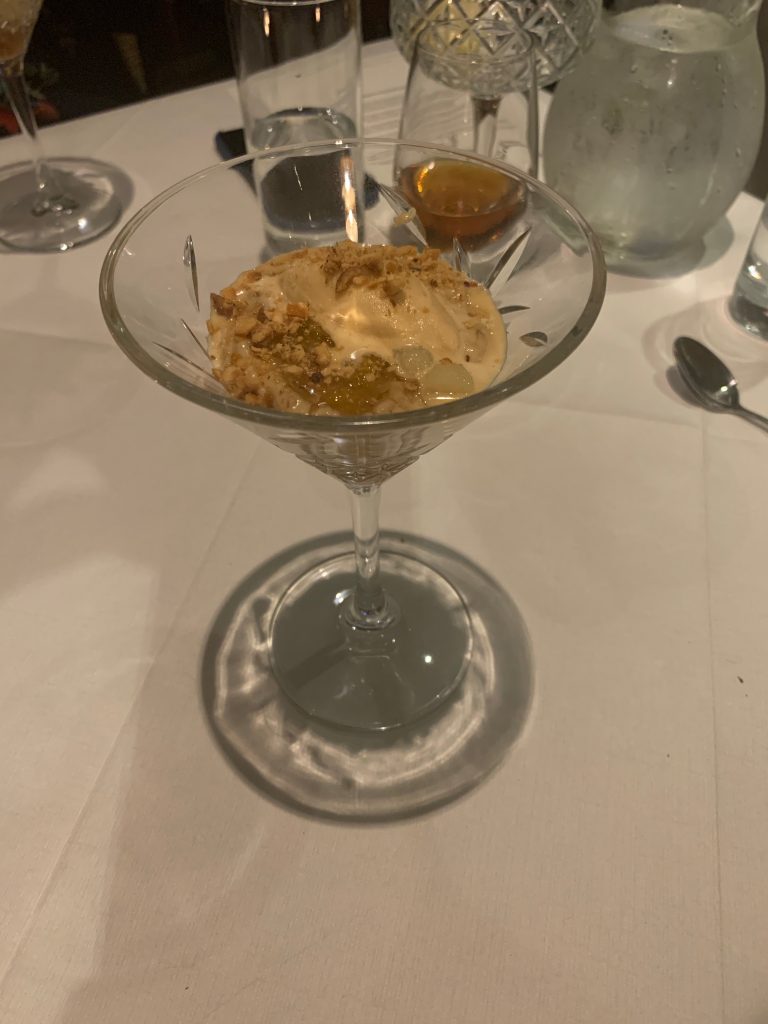 We continued with a course of cured cod loin with lemon and parsley which made good use of a shard of chicken skin for breadth, before indulging in a lamb dish of uncommon depth. This plate was a real treat that chucked plenty of black garlic into the mix along with red cabbage and a treacherously enjoyable jus. This combination of a finely layered terrine and a perfectly cooked piece of lamb shouted the old maxim "fat is flavour" at every mouthful and will be lodged in my memory for a good while.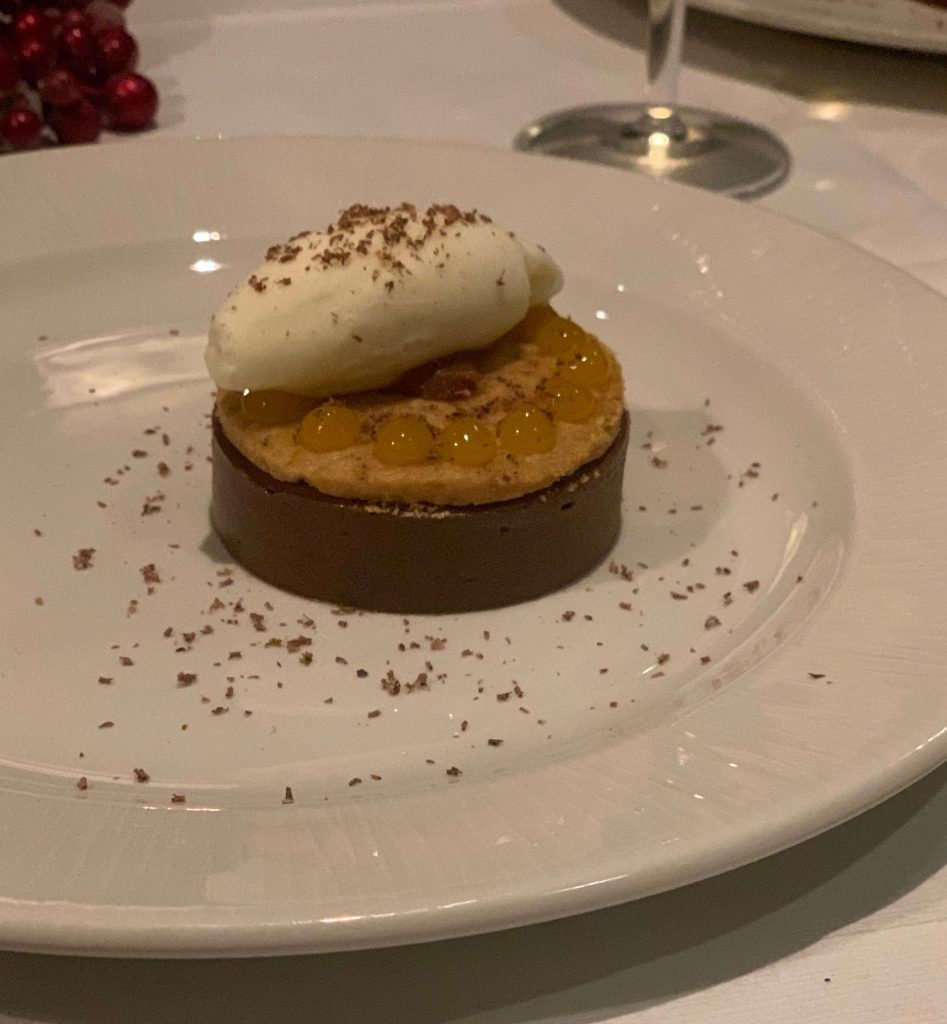 Having cleared a path through the savoury courses, we were next presented with a roasted cobnut porridge that featured quince and honey. Desserts are unlikely to ever take precedence over savoury in my preferences, but this was original and packed with complementary flavours. Last up was caramel shortbread with creme fraiche ice cream and dots of a sharp citrus fruit based gel. The chocolate on this one was described as bitter, something that it delivered on notably. While certainly aggressively bitter, the ice cream and caramel did the hard work of tempering that to bring things back in balance.
That fire may have been the story of 2018, but it's firmly in the past now, with events like The Star Inn the City Supper Club doing a good job of reaffirming the Star Inn the City's place in York as one of the city's most prestigious places to eat. With chefs like Matt behind the scenes, it's got the best possible opportunity to cement its reputation. I'm looking forward to watching its progress continue in 2020.
Disclaimer: no charge was made for attendance, opinions are impartial