York has a broad range of activities that have the power to make you keenly aware of various elements of its history. The various museums dotted through the city do a fabulous job of imparting the weight of history that we enjoy, generally remaining lighthearted about it while still reverential on the more serious points. There's always room for a sense of humour though so it's with great pleasure that we welcome York's newest attraction, a York axe throwing bar that isn't afraid to draw attention to the city's Viking heritage while keeping a smile on its face.
The Hilt has been in the pipeline for a little while and triggered a minor debate on how appropriate, or otherwise, it would be to offer an alcohol license to an activity centred entirely around weaponry. That hasn't worked out for the moment but the guys are open now and proving that they can be responsible with their weapons.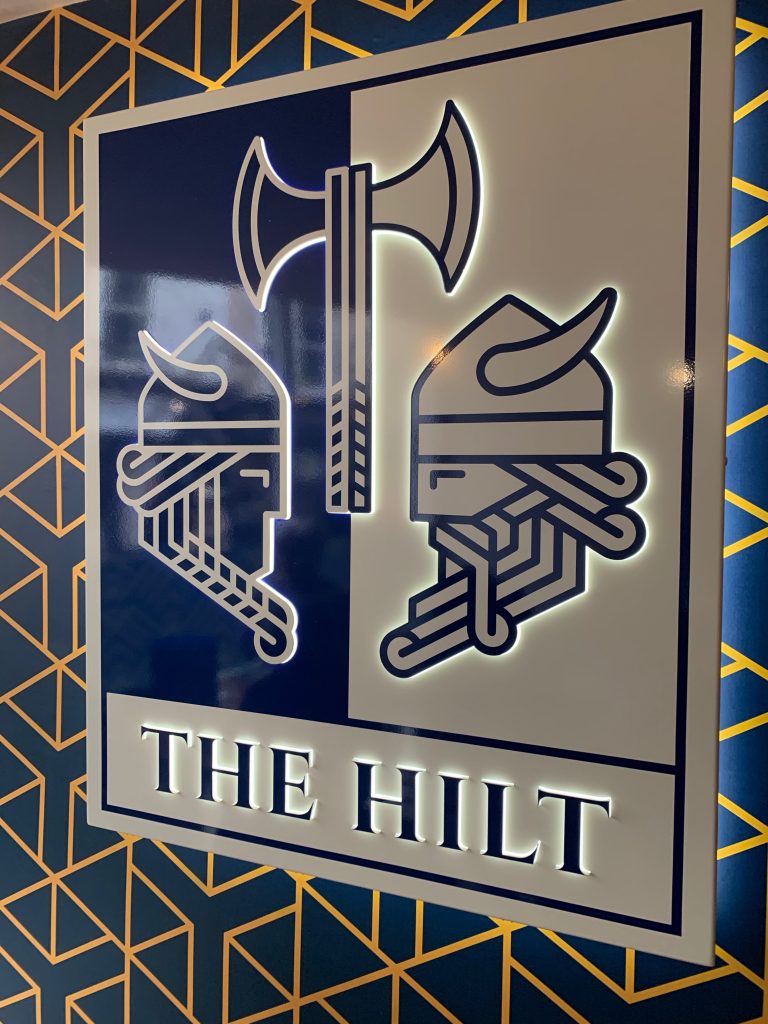 The York axe throwing venue on Gillygate asks that you arrive in a state appropriate to drive a car. This seems like a neat way of articulating that nobody is likely to get upset if you happened to have a glass of wine with lunch earlier but that turning up mid stag do in fancy dress and eyes pointing in opposite directions is verboten.
I was keen to test the safety provisions so coincided my visit with the arrival of one of my oldest friends. It's fair to say that this guy developed a reputation for being accident prone and clumsy in our university years (I've never seen anyone else lock themselves in their room, have to jump out the window and kick in the door to regain access) so I thought he'd be a perfect test case. I was pretty confident his children would forgive me in time should the worst happen.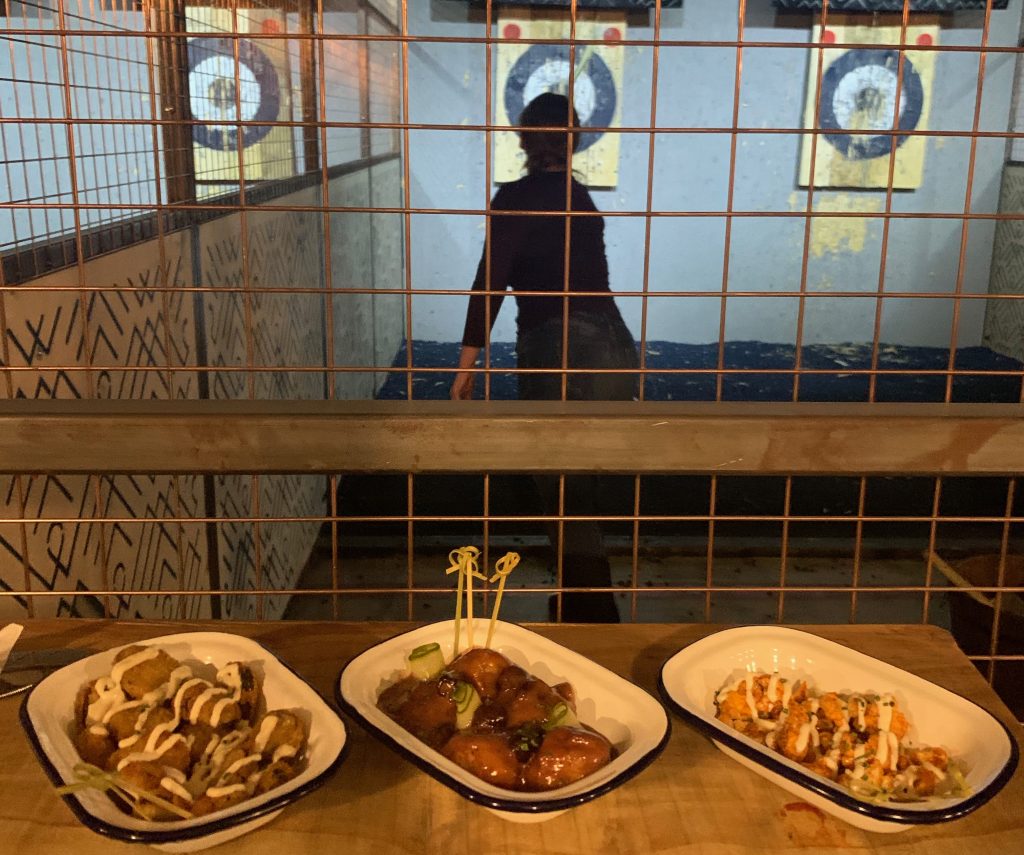 On arrival, you're asked to complete a few questions to confirm your suitability for the experience, regardless of your views of "health and safety" as a concept this is something that the guys ensure doesn't feel onerous. With that out of the way, it's time to move through to the throwing lanes and start practising. Our coach, Rapunzel, developed a neat line in word association throughout the evening and did a great job of getting the group throwing to a competent standard before we got into competition, clearly something that would be taken seriously given the high stakes.
I'd never expended much energy on the intricacies of embedding an axe into a piece of wood from a few metres away, so it shouldn't have been a surprise to find my first attempts bouncing out artlessly onto the floor thanks to (I'm told) a stubborn propensity to flick my wrist at the point of release. My, allegedly, clumsy companion proved far more adept though and set the bar high amongst the group that featured a few people with whom we hadn't been previously acquainted. The format of the competition was simple: points awarded for hitting increasingly small targets with an axe thrown from behind a line a few metres away.
To keep our strength up, we ordered food to graze on as we threw, fried pickles, potato dumplings and cauliflower bites appearing at our lane with little in the way of delay or interruption. The potato dumplings were quickly dispatched and cauliflower bites had a good punch but the fried pickles caused the most competition, thankfully without axes in our hands to assist our arguments.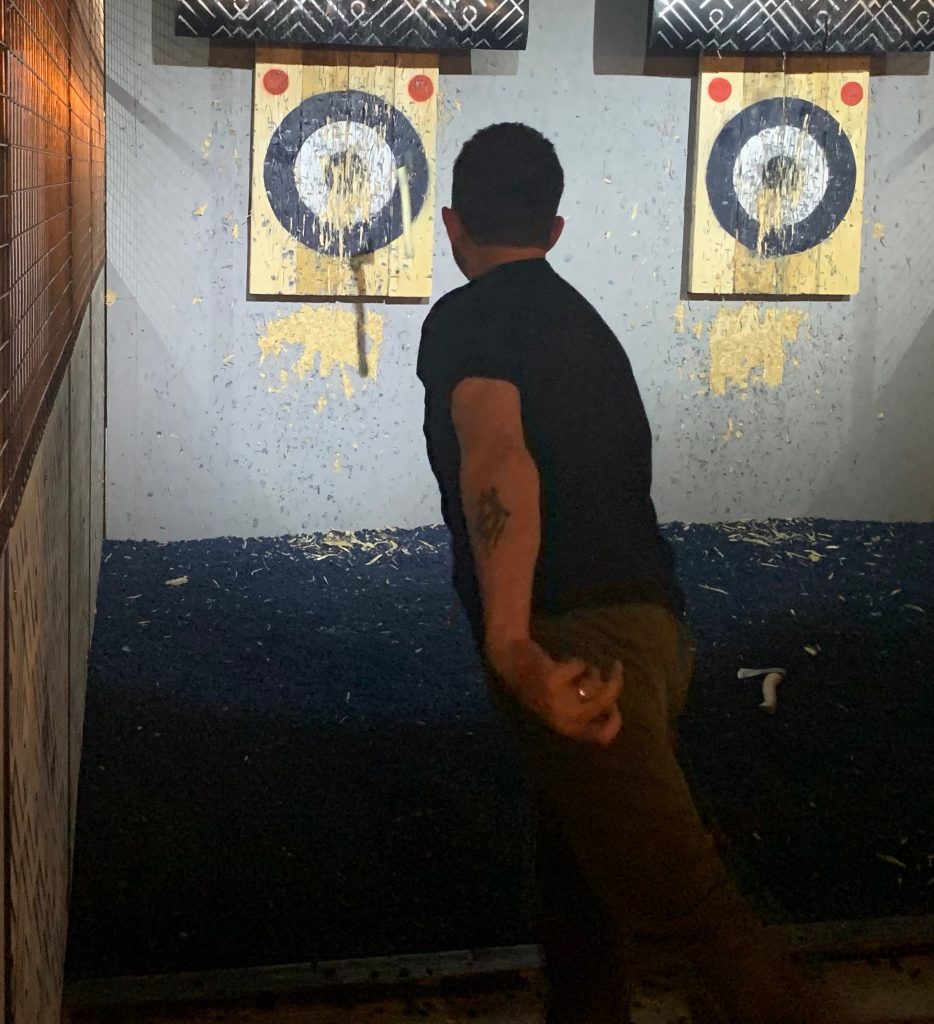 With our stregnth reinforced by snacks, we continued with the serious business at hand of obliterating wooden targets, working through a series of throws until we had a winner…which turned out to be my not-so-cack-handed-after-all buddy! As a talented violinist, I shouldn't be surprised at his delicacy of touch. After the serious business of the competition finished, we were left with time to explore the full breadth of our axe throwing skills, throwing underarm, double handed, four at a time or just refining the techniques we'd already been working on.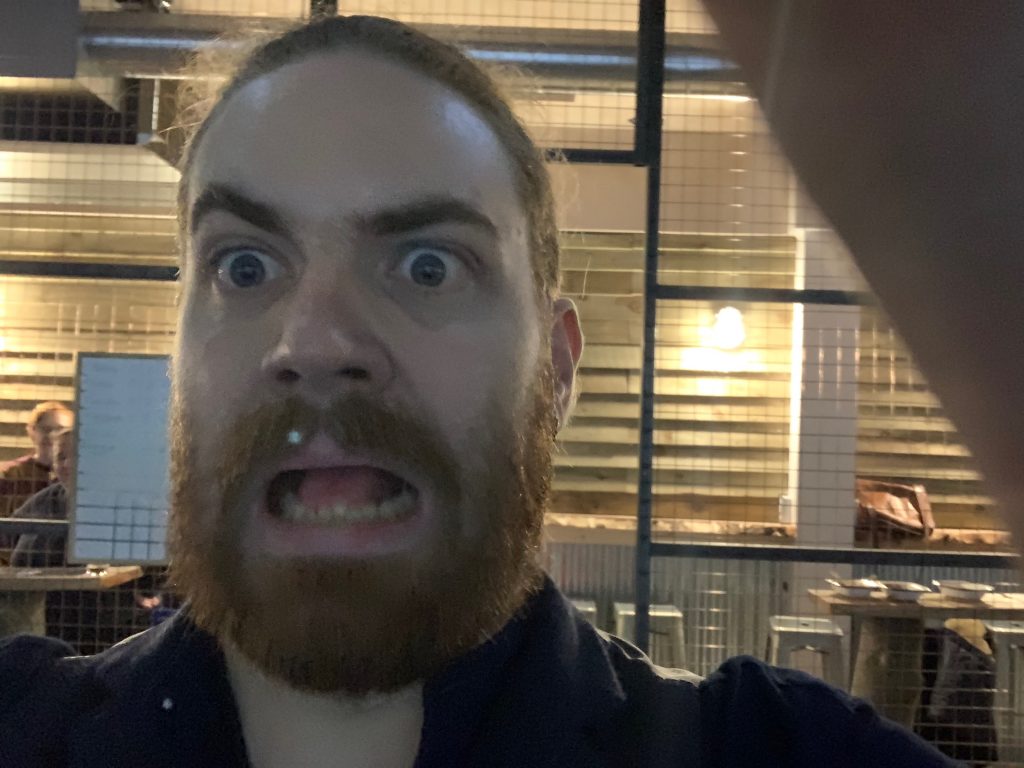 The York axe throwing session we enjoyed comes to £20 a person, with snacks extra of course, and I think represents great value for something original and involving. I've been on plenty of stag dos and birthday celebrations that have involved spending disproportionate amounts of money on irritatingly brief activities that often involved a minimum of active participation. The Hilt certainly doesn't fall into those traps, offering a unique venue and activity that fits any kind of celebration or team building perfectly. I hope it continues to hack its way into the York scene.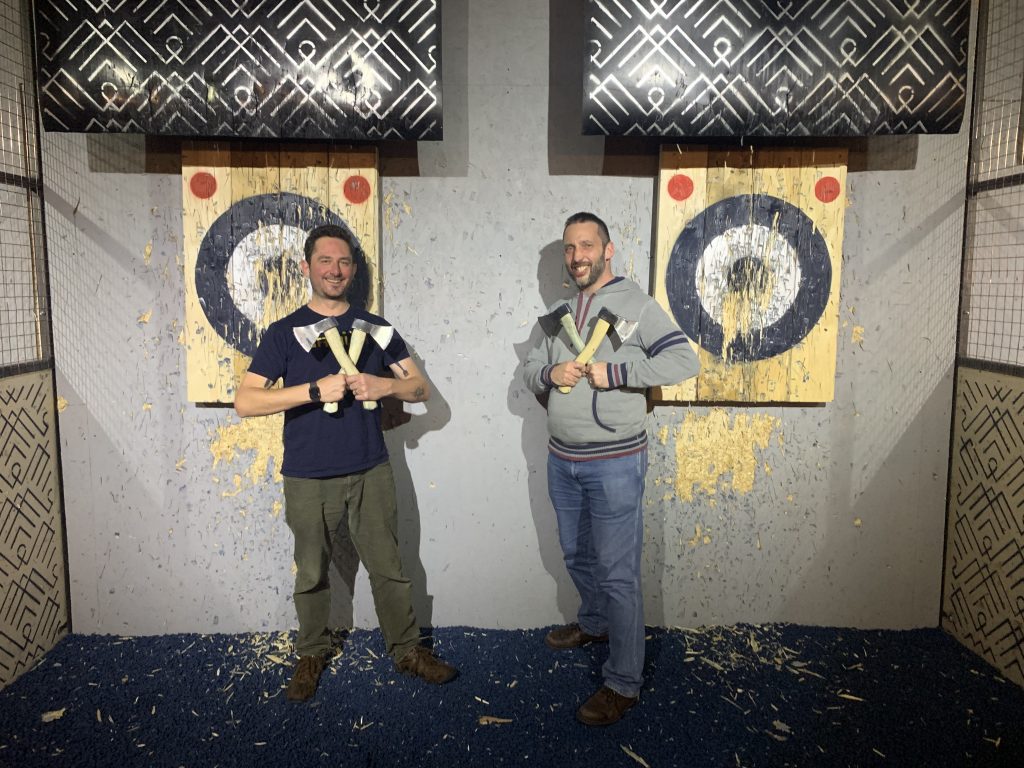 Disclaimer: No charge was made for this visit, opinions are impartial